Everyone's psyched for the holiday season, but surely not as much as kids are! For most of them, it's the season of waiting patiently for Christmas day so they can finally unwrap their presents under the tree. So start shopping for the trendiest Christmas gifts for the kids in your life! Watching them giggle and flaunt their shiny new toys and playthings is bound to get you excited. If you have no clue on what they might have on their wishlists, we've got you covered! Here are some Christmas gift ideas by age (including gifts for kids under 10) that'll fire up their holiday spirits. From unique Christmas gifts for kids or gifts for the child who has everything to useful gifts for kids, all you have to do is add these children's toys to your cart! 
19 Christmas Gifts For Kids This 2023 That Are Surely In Their Wishlists
For Ages 3 to 5 Years Old
1. Indoor Slide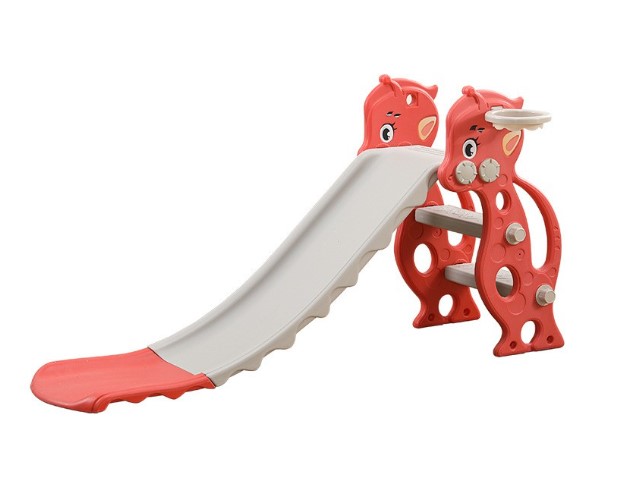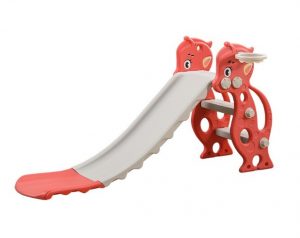 If your kids or god kids have extra space in the house for playtime, it's a great opportunity to transform it into a mini playground. This 2-in-1 indoor slide will keep them entertained for hours on end, especially with their parent's supervision. This mini-slide comes with a ball hoop on the side and soft rubber balls to complete the experience! It also comes with detachable parts so you can set it aside once they're done playing and save some space.
2. Cocomelon Dolls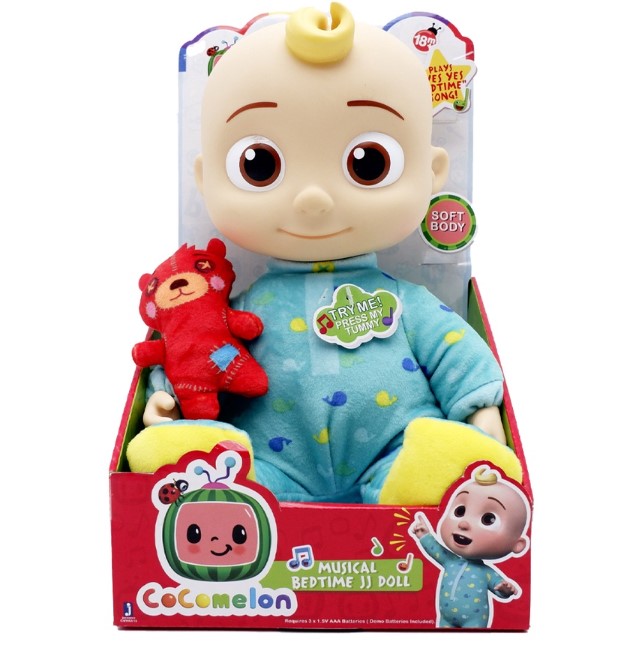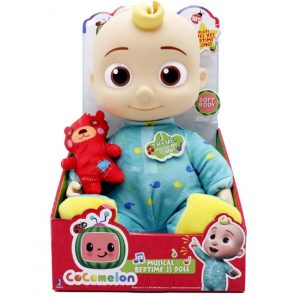 Toddlers are practically in love with Cocomelon, and for a good reason. The repetitive nursery rhymes paired with colorful visuals help a lot with cognitive development. Jj, the main character of the videos, is perfectly relatable with kids as he goes to the nursery with his friends and loves being with his family. So they will absolutely love a singing Jj doll from Toy Kingdom to put them to sleep! This Jj doll can play several nursery rhymes and is a soft, plush toy that you can put beside them as they sleep.
3. Kinetic Sand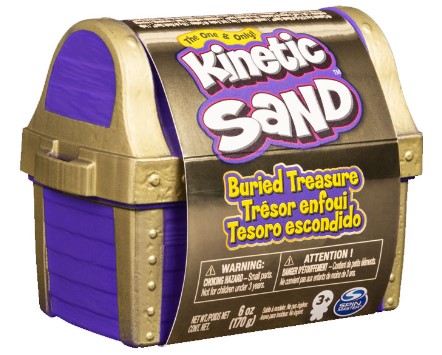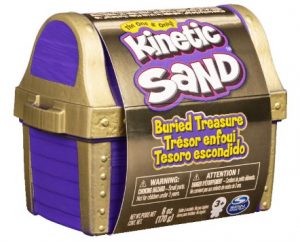 Harness their creativity as early as possible with a non-toxic Kinetic Sand Seaside Playset! Playing with soft sand helps them relax and improve their focus. You can also give them themed Kinetic Sand sets like Kinetic Sand Buried Hidden Treasure and Kinetic Sand Rainbow Unicorn Castle, which are all available at Official Spinmaster!
4. Toy Musical Instruments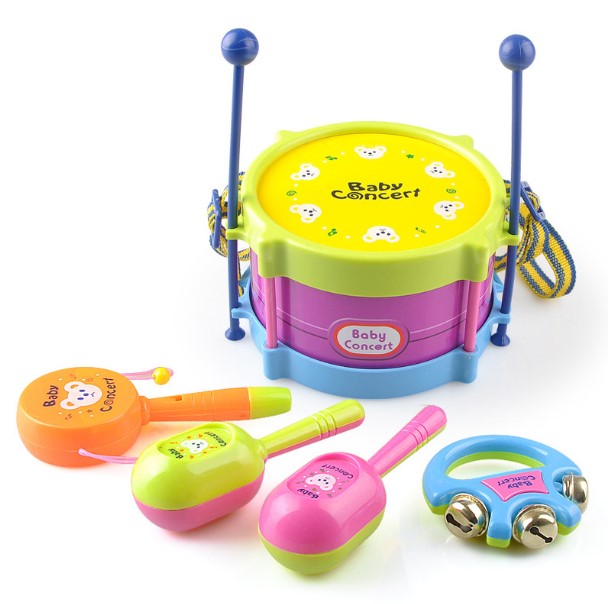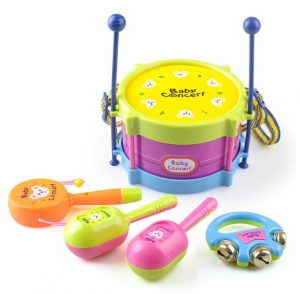 Apart from their motor skills and creativity, improving their sense of rhythm at an early age is a must. Musical instrument toys, especially those that they can shake or tap, is a children's toy that will do just the trick. This 5 piece musical toy set from ABC Baby includes a drum, handbell, two maracas, and a rattle drum! With so many options, they can freely choose what instruments they're comfortable with. Who knows, you just might discover a child prodigy with this gift!
5. Pop It Fidget Toys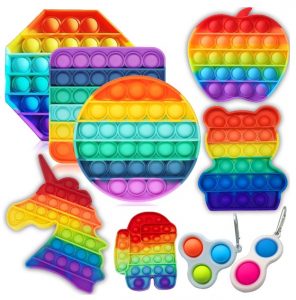 This year's newest fidget toy is Pop It! This is a silicone sensory toy that can help relieve stress and anxiety in both children and adults alike through its soothing popping activity. Even some pediatricians and therapists use Pop It toys as tools to help children that need special attention. Not only that, but with its different shapes, patterns, and colors, kids will truly be invested in using Pop It all day long! 
6. Blocks and Puzzles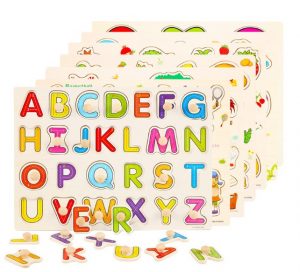 As toddlers are beginning to develop their brains, it's a good time for them to start learning through educational toys. Learning doesn't have to be all books. It could also be through toys that they can enjoy! With this Wooden Hand Grab Puzzle, babies will definitely have a great time exploring their new toy. 
For Ages 6 to 8 Years Old
7. Scooters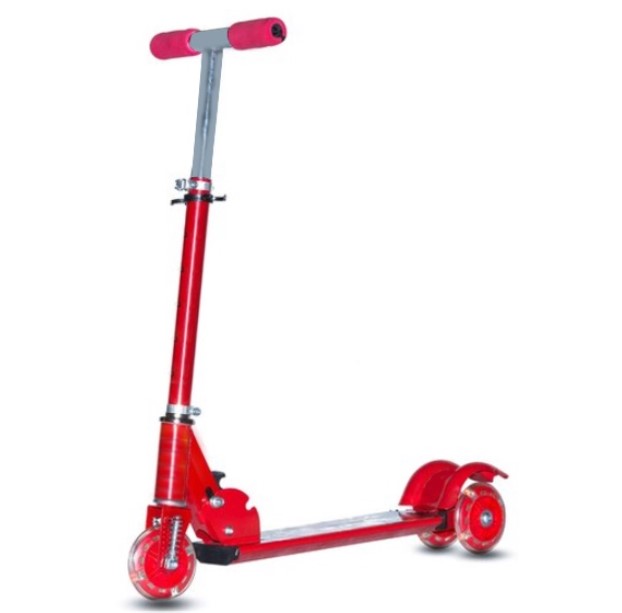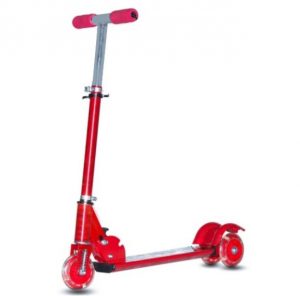 Scooters are fun for all ages. For children aged 6 to 8 years old, they're more than ready to ride a two-wheeled scooter! Kuba Kid's push scooter features an adjustable handle to accommodate kids' rapid growth. It's also foldable, so you can easily store them away or bring them along on family outings.
8. Helicopters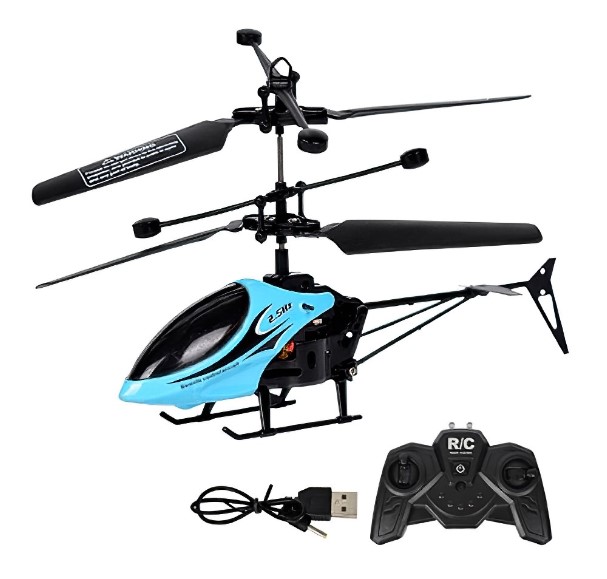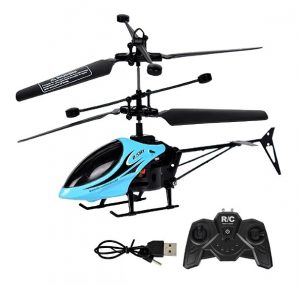 Do you know any kiddo who isn't fascinated with flying objects? Neither do we! You can't go wrong with toy helicopters as a Christmas gift for kids. This remote-controlled toy helicopter from Mogge is rechargeable. So no need to worry about buying extra batteries! It's made from durable but lightweight plastic so you won't have to worry about damaging anything that it might bump into.
9. Legos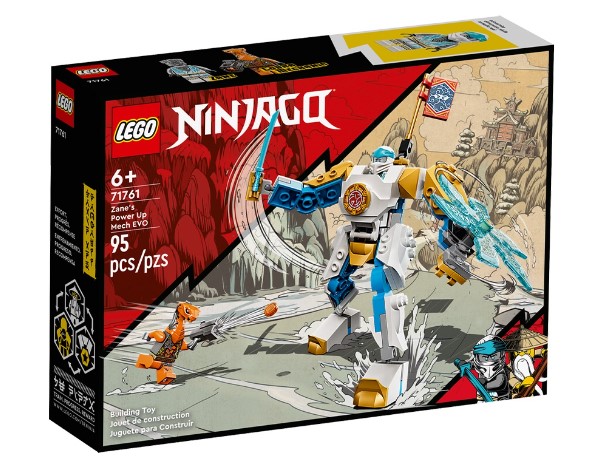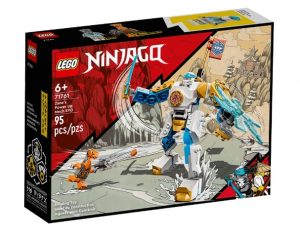 A set of Legos is a classic children's toy that never goes missing in most Christmas wishlists. Especially if it includes special pieces like wheels or eyes, they can build anything to their heart's content. You can also choose special Lego themes at Toy Kingdom, such as Lego Ninjago and Lego Friends.
10. Dollhouses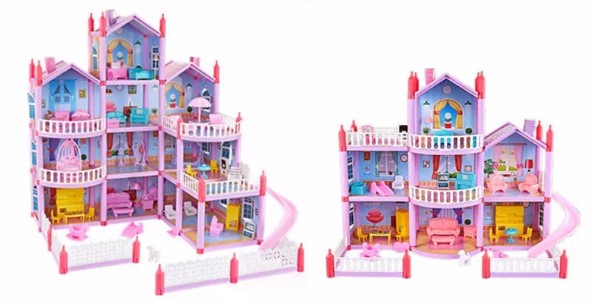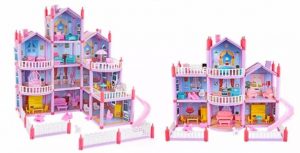 Want a surefire way to win the hearts of your girly kids and nieces? Go and buy them an elaborate dollhouse! It's guaranteed to make them excited as you present it in a big wrapped box. This dollhouse may come with 194 or 243 pieces of dolls, toy furniture, and toy cars that they can assemble with their parents' help. 
11. Stuffed Toys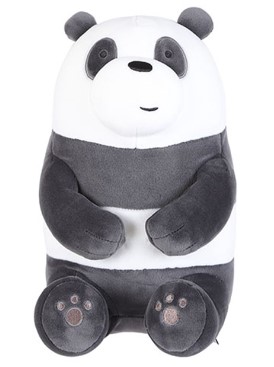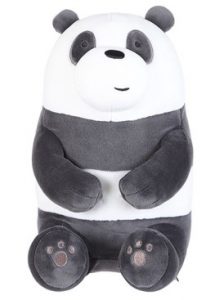 Hugs and cuddles are surely every kid's favorite! That's why when you're not around to give them one, why not gift them a We Bare Bears stuffed toy that will remind them of you? In that way, they can always remember how it feels to have someone like you!
12. Play Tent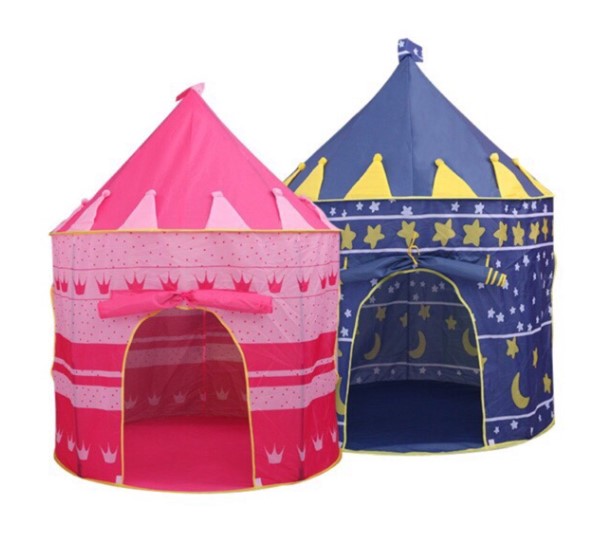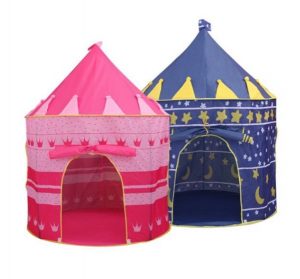 Do you remember how it feels to build your own fort and play there as long as you like? Having an imaginary castle of your own was the best feeling ever! Now, you can give kids this castle play tent that's lightweight and portable, perfect for play dates, parties, or sleepovers. Boys and girls alike would absolutely love this tent since it's available in several colors and designs.
For Ages 9 to 12 Years Old 
13. Roblox Figurines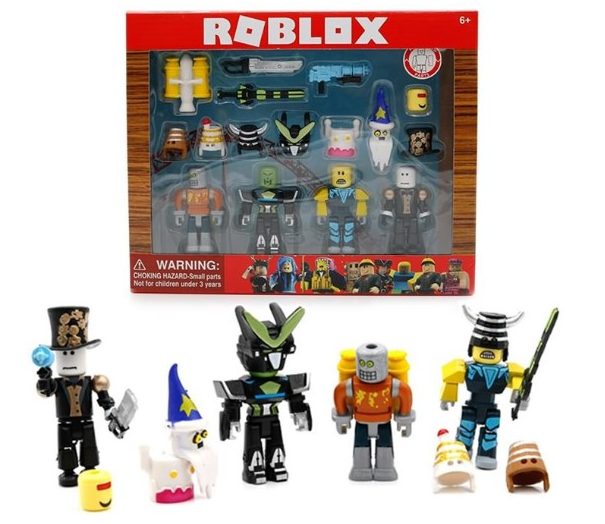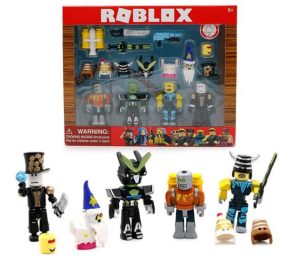 If you're bound to give Christmas gifts to kids who can't stop talking about Roblox, put a smile on their faces with a Roblox mix and match figurine set! This figurine set will serve as one of the early toy collections that they can customize with different accessories. If their screen time is over for the day, they can simply play with these figurines instead!
14. Nerf Blasters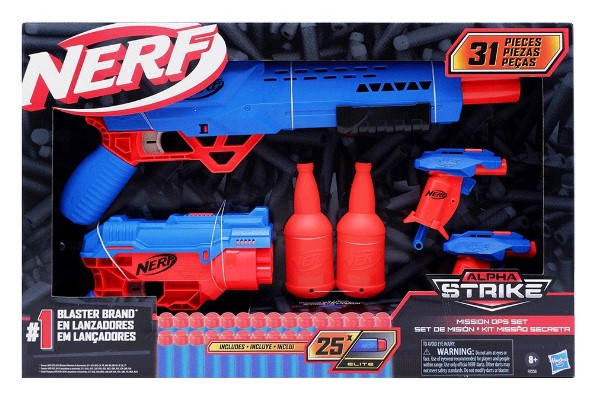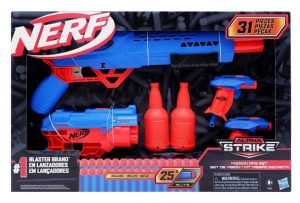 At times when children are compelled to stay indoors, Nerf blasters make for a fun bonding activity with siblings and parents. The best thing about these toy guns is that they're available in various designs with limited power and soft sponge darts, so they're all completely harmless! The Nerf Mission Ops Alpha Strike Set is a solid choice if you're looking for a cool Christmas gift for the kids. Complete with 12 Nerf darts, they'll be playing with these bad boys as soon as they get their hands on them.
15. Inflatable Pools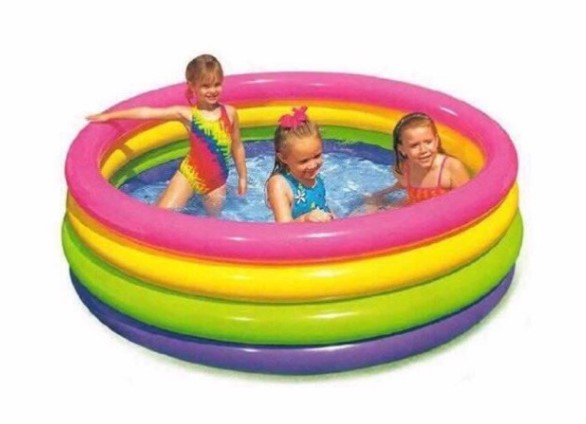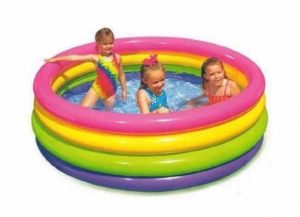 Kids aged 9 years old and above need less parental supervision when playing in inflatable pools, so it's the perfect time to get them one! Give them Home Zania's inflatable swimming pools so they can enjoy splashing moments at any time in their backyard. It comes with a convenient drain plug and is durable enough to not easily deflate during rough play!
16. Badminton Sets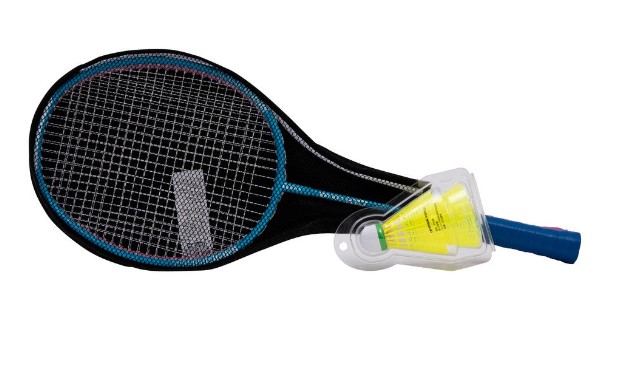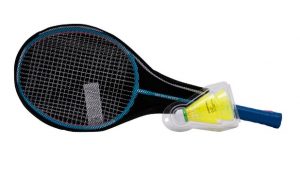 For a sporty Christmas gift for kids, badminton sets are a great budget-friendly choice. Since it's a two-player sport, it's also a good way for them to socialize and develop good sportsmanship. Badminton is also a sport that's easy to understand and the equipment needed won't take up much storage space at home. Our best pick is Decathlon's badminton set for beginners, which is specially designed for kids and it also comes with free shuttle cocks!
17. Kid-friendly Tablets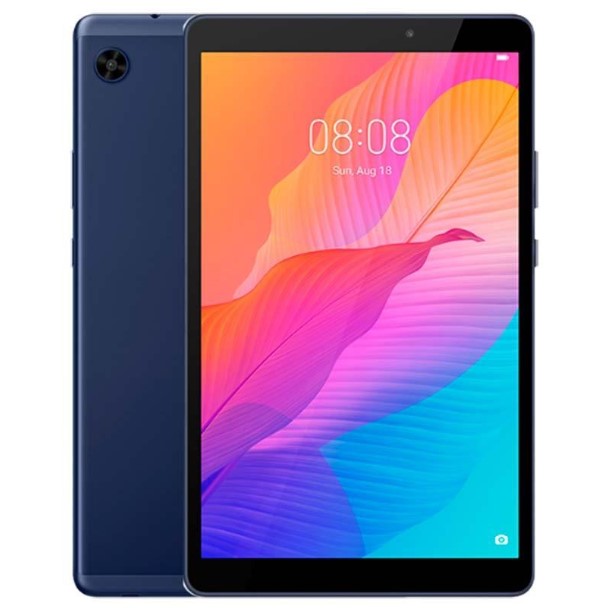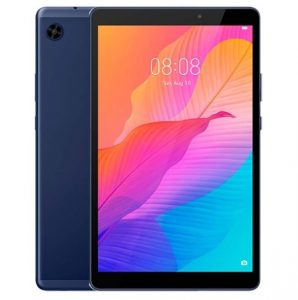 If you're willing to splurge for these little ones, why not give them a kid-friendly tablet? The Huawei Matepad T8 Kid Edition is loaded with educational apps and has a parental assistant to help control their screen time. It also comes with a silicone tablet case and a stylus pen! You can also check out the best tablets for students which they can use for online classes.
18. Go Kart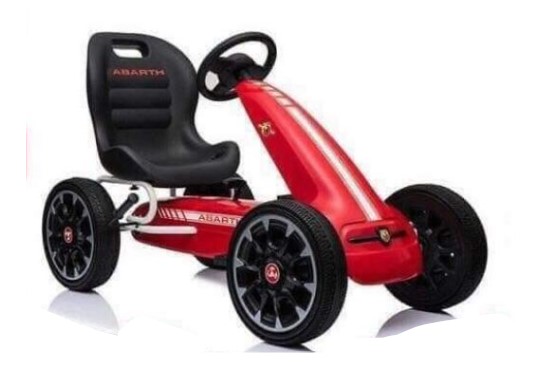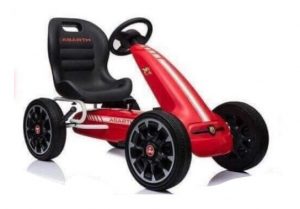 For bigger kids, they can now upgrade from their old scooters to a new Go-Kart! Start their passion for cars with the Abarth Licensed Go Kart. Suitable for kids aged 10 to12, this gift certainly makes a sweet ride! Just make sure they wear their helmets whenever they ride, for that added safety and protection. 
19. Nintendo Switch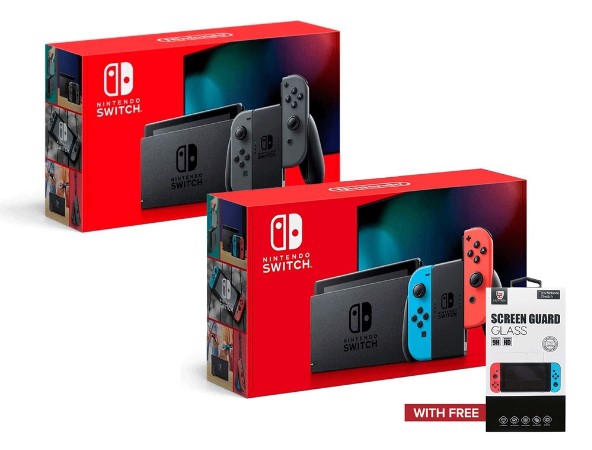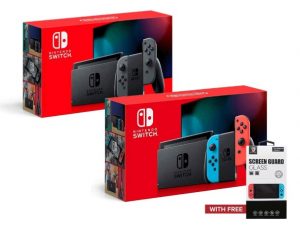 We know you've been wanting to buy this for the longest time but can't seem to find the perfect moment. Now, you can use Christmas as the perfect reason to buy you and your kid the Nintendo Switch Console! You might need a bigger budget for this gift, but it's a great investment especially if your giftee truly deserves it as a reward! Check out some Nintendo Switch games and accessories you can buy maybe for their birthday! 
Make The Season Jollier With The Best Christmas Gifts For Kids 2023
'Tis the season to make children happy with the best Christmas gifts for kids! Get to know them better so you can pick the most thoughtful gift for each one of them. With the wide array of Christmas gift ideas by age including gifts for kids under 10, you just have to take your pick. Even if you feel like it's impossible to find gifts for the child who has everything, these unique Christmas gifts for kids and useful gifts for kids listed above will surely blow their minds! 
Skip the long lines in toy stores this season and buy these children's toys on Shopee Philippines instead. Plus, make your Christmas gatherings merrier this year with Christmas party games and Christmas outfit ideas for the whole fam!
Comments