At one point in our lives, we've definitely owned Maybelline makeup. Maybelline makeup is one of the most iconic cosmetic brands in the world. The best Maybelline products, ranging from Maybelline lipstick to Maybelline concealers, are affordable and of high quality. They do the job for everyone out there and there is nothing that Maybelline cosmetics cannot do. Both their base products such as Maybelline concealer shades and their color cosmetics like the Maybelline lipstick shades come in a wide variety of hues. The best Maybelline product collection includes everything from Maybelline mascara, lip color, eyebrow products, and even nail polish, to Maybelline Fit Me foundation, concealer, primer, and blush. 
Let's revisit the timeless and the best of best Maybelline products you can still add to your everyday look below: 
Here Are Some Of The Best Maybelline Products 2023
Maybelline keeps releasing cutting-edge, timeless, and fashionable cosmetic items on the market. The essential products featured in this article are the greatest Maybelline products including foundation, concealer, highlighter, loose powder, pressed powder, lipstick, and mascara. 
Here are five Maybelline products to buy on your next online shopping spree:
1. Maybelline Superstay Vinyl Ink Liquid Lipstick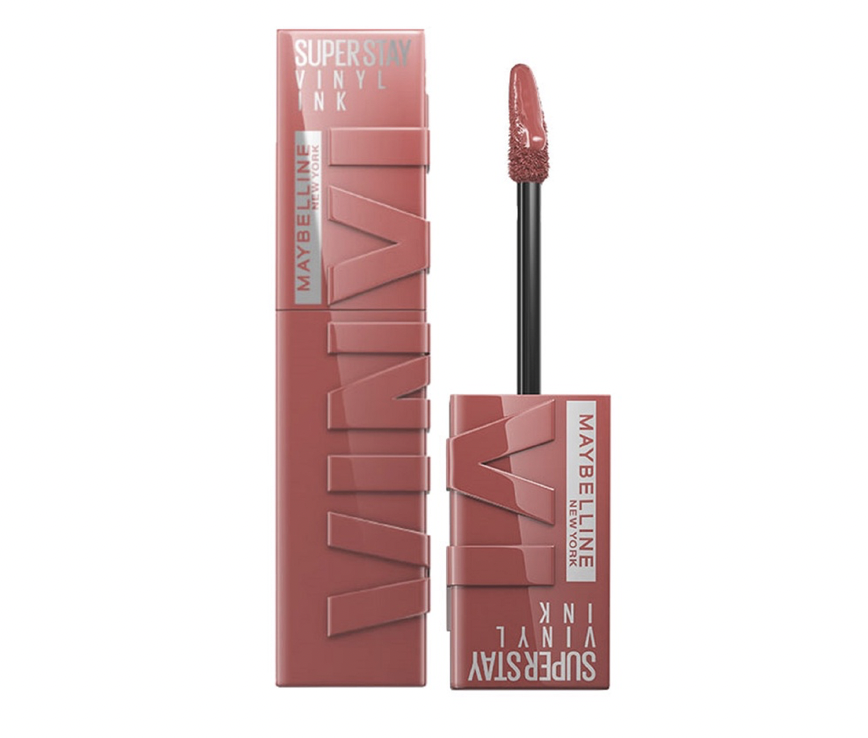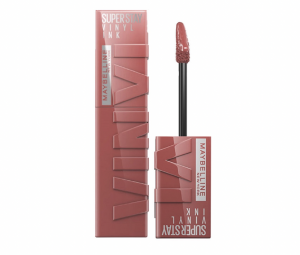 For up to 16 hours, Maybelline Superstay Vinyl Ink Liquid Lipstick gives lips both a matte and saucy feel, coupled with intense pigment. It has a precision tip applicator which is ideal for a precise liquid lipstick application and perfect for all lip sizes. The Maybelline Superstay Vinyl Ink Liquid Lipstick offers 15 Maybelline lipstick shades with a variety of hues and undertones to choose from for only ₱499.   
The Maybelline Superstay Vinyl Ink Liquid Lipstick has a great range of colors and is extremely pigmented. The good thing about this Maybelline product is that it comes in a wide range of neutral colors as well, which is usually unusual. Plus, it's transfer proof! Full-coverage and with a matte finish, these liquid lipsticks offer a variety of Maybelline lipstick shades without any dryness at all. The formula really hugs, or grips to the lips, which means that it holds up well with eating or drinking. 
2. Maybelline Fit Me Matte and Poreless Foundation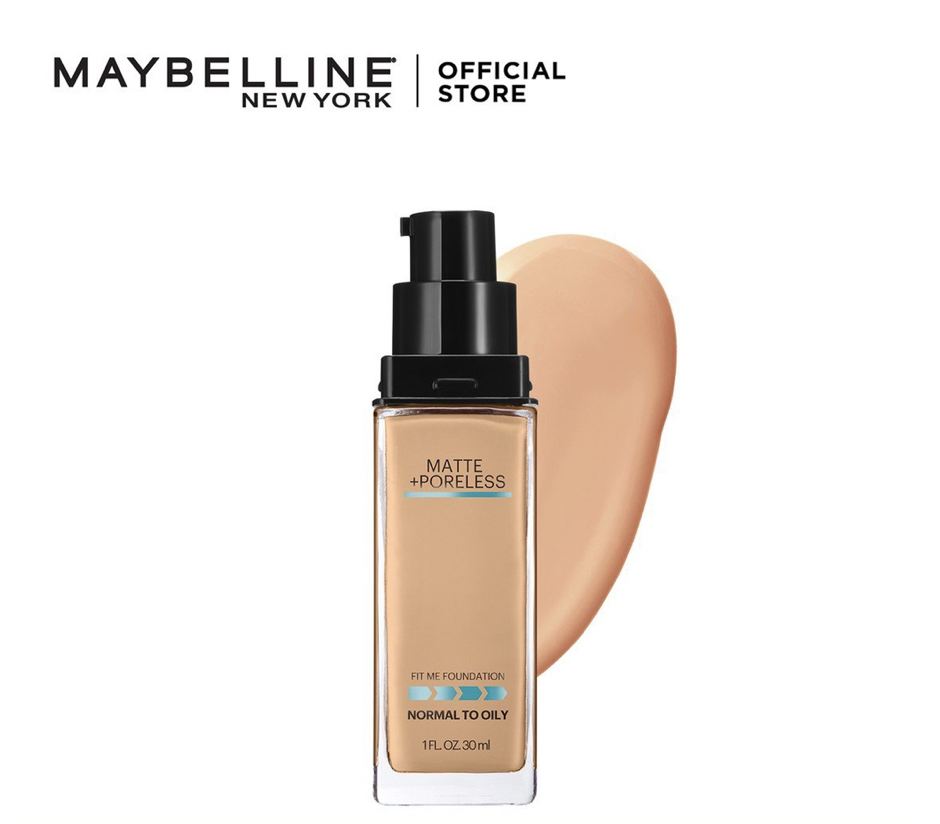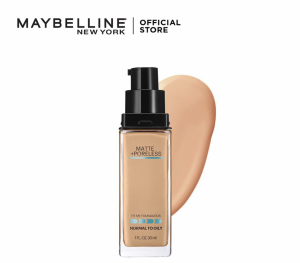 Flawless skin is made possible with the best Maybelline foundation – the Maybelline Fit Me Matte and Poreless Foundation. This is a holy grail because the Maybelline Fit Me foundation is the perfect natural skin fit! It addresses the specific texture difficulties of normal to oily skin in addition to skin tone matching. The Maybelline Fit Me foundation features innovative blurring micro-powders that erase pores and absorb oil for a naturally matte and poreless-looking finish. Some foundations can accentuate pores and greasy skin. However, the Maybelline Fit Me foundation aims to provide a solution to that dilemma.   
This best Maybelline foundation comes in 40 super-saturated shades which caters to different skin colors, undertones, and hues. It has great coverage and it can be built up between medium and high coverage, according to your preference. The Maybelline Fit Me foundation beautifully conceals dark spots, blemishes, and acne scars!  
3. Maybelline Fit Me Concealer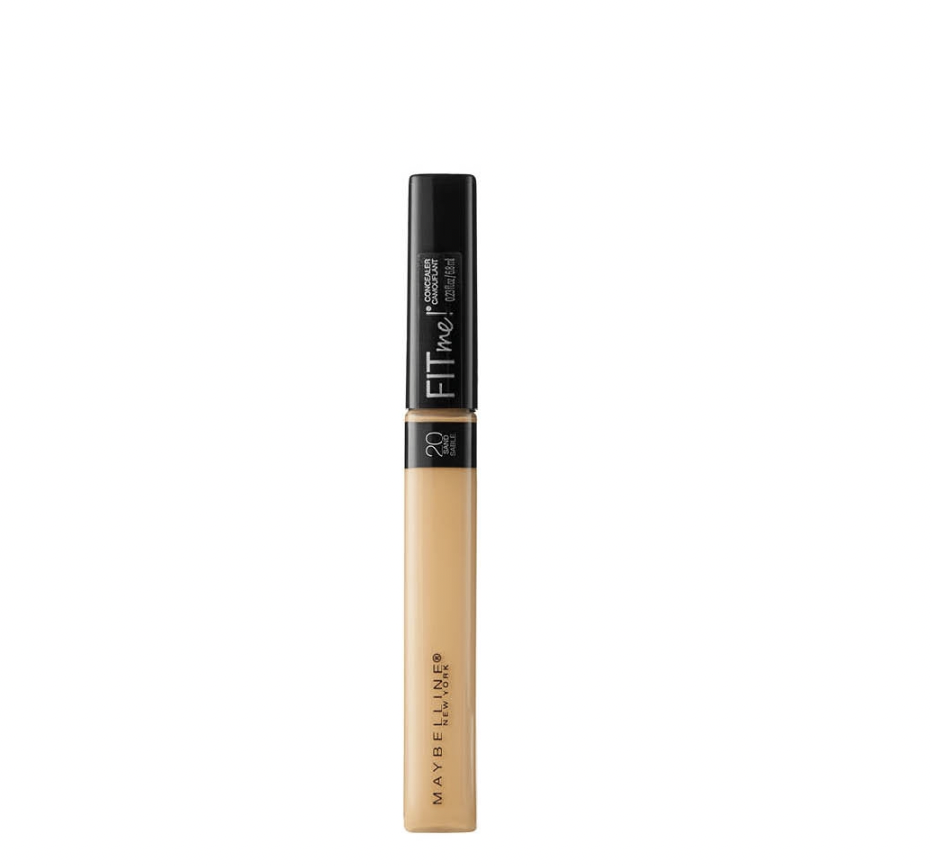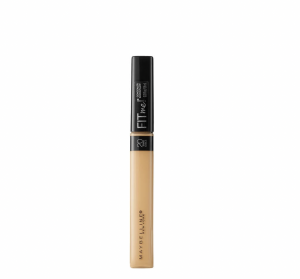 Another holy grail is offered by Maybelline products – the Maybelline Fit Me concealer. This Maybelline concealer has a simple, appealing packaging that includes a sponge-tip applicator. If you don't have a lot of cosmetic tools, packaging like this one makes it easier to apply the product to your skin. You can easily mix the concealer in with your clean fingers. For everyday use, the Fit Me Maybelline concealer is fantastic. The product provides a naturally bright appearance, is blendable, and offers medium coverage.   
This Fit Me Maybelline concealer is a reliable product that can cover dark circles and imperfections at a great price of only ₱249. This is a fantastic option if you're looking for a reasonably priced product that can mix effortlessly, last for hours, and combine well with other products. It also has a wide variety of Maybelline concealer shades to choose from!   
4. Maybelline Sky High Mascara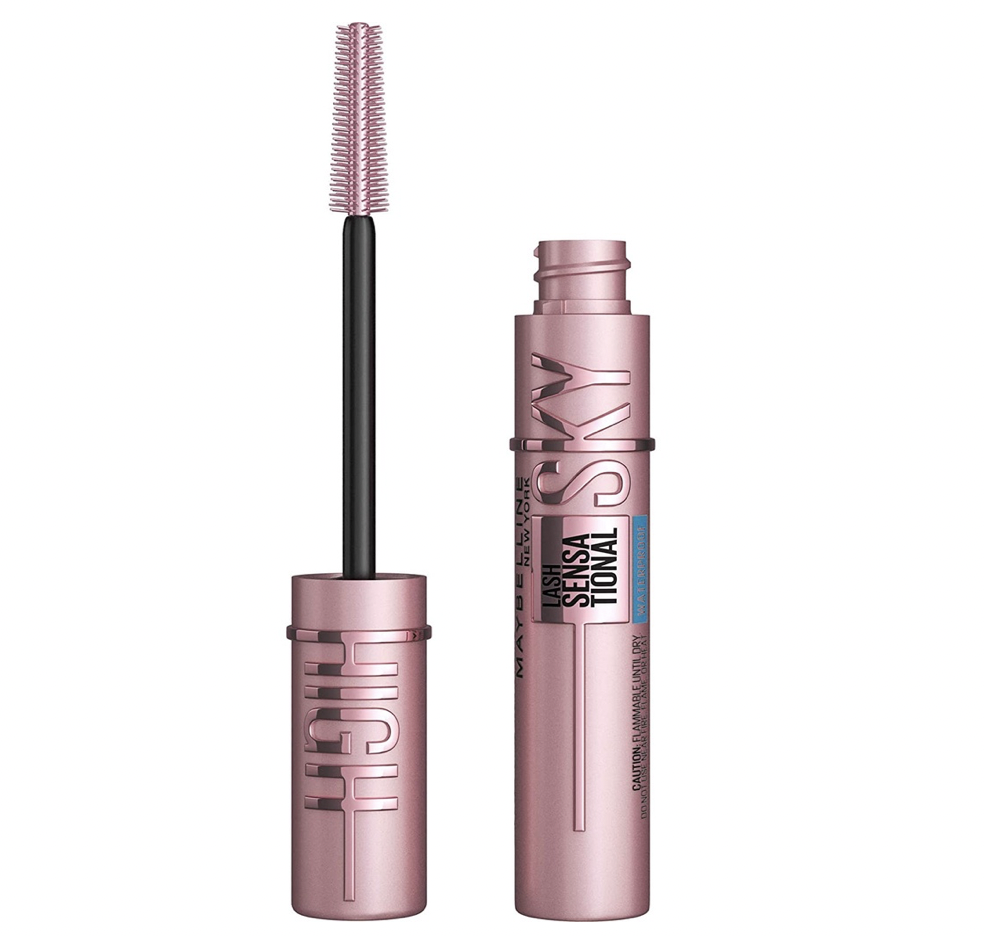 Want to transform your lashes into longer, more voluminous, and well-defined in a matter of seconds? The Maybelline Sky High mascara is the best maybelline mascara for you out there! It has a great plastic brush with an abundance of bristles which helps you get the most out of the product to your lashes.  
The Maybelline Sky High mascara is a volumizing and extending mascara for lash impact that is sky-high from all angles. A mascara that lasts all day and provides infinite length and ultimate volume. From root to tip, the Exclusive Flex Tower mascara brush bends to volumize and stretch each lash. For long, thick, and lightweight lashes that don't flake or smudge, bamboo extract and fibers are blended into the waterproof mascara.   
If you are looking for a reasonably priced Maybelline mascara that delivers results and a high-end look, you can never go wrong with Maybelline Sky High Mascara for only ₱479.  
5. Maybelline Instant Age Rewind Concealer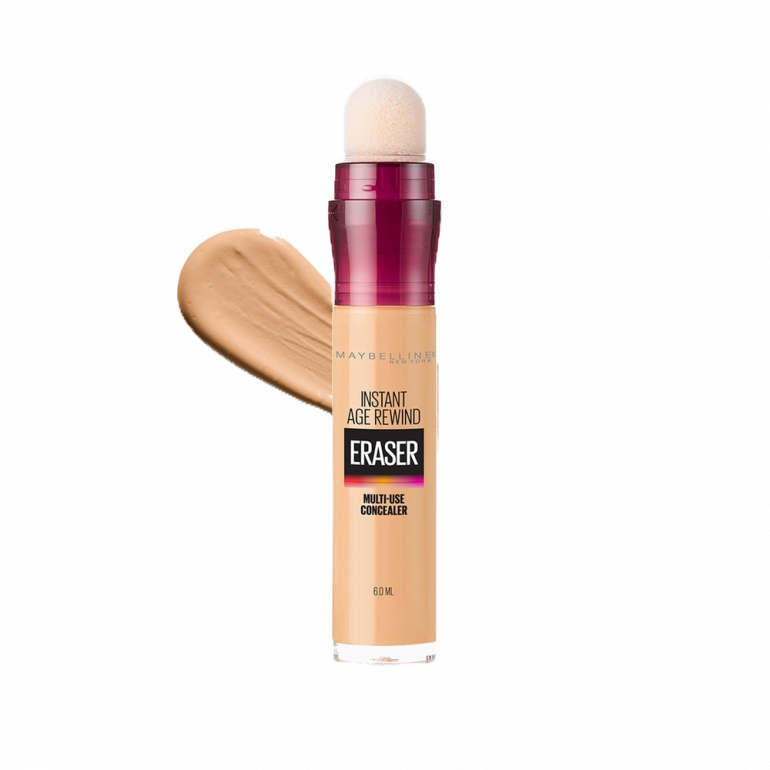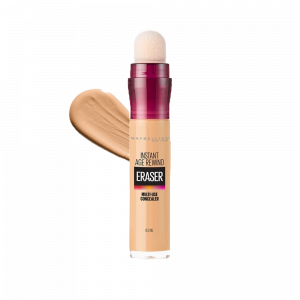 Indeed, beauty never goes out of style and it is inclusive too! The Maybelline Instant Age Rewind concealer is a revolutionary Maybelline concealer product. This concealer has a sponge applicator and applied with a plastic twisting pen. The applicator is extremely light and sensitive, making it ideal for use under the eyes. They slide smoothly without dragging beneath the eyes, and the applicator incorporates tiny correctors. To get the concealer out of the package, you need to twist it many times once you've cracked it open.  
There are five different shades available for the Maybelline Instant Age Rewind concealer. Although there is little variance in hues, most skin tones can use them. This concealer has a medium-weight consistency that is neither too thick nor too thin.  
Make your face appear radiant and refreshed with this Maybelline concealer for dark circles and fine lines. Infused with Goji Berry, this instantly creates a radiant, refreshed looking eye area.   
Achieve Your Favorite Looks With the Best Maybelline Products 2023
We get it. Maybelline products stays #1. The best Maybelline products will never disappoint and this is your chance to get them at the most affordable price. Achieve any look – may it be glam, seductive, everyday, or no makeup look. These best Maybelline products will surely deliver! 
To learn more about makeup, you can check these makeup hacks to get you started, or you can copy these easy makeup looks you can achieve in 10 minutes! 
Comments