If your Christmas decorations are all up, food recipes ironed out, drinks all lined up, the next step is outfits! Wearing a Christmas-y outfit at Christmas gatherings is definitely a must! It's great to plan your outfit ahead and we're here to help you out. Whether you want to dress it up or take the casual route, you'll definitely be able to put together an outfit that will leave you pleased and in the spirit of Christmas. From Christmas outfits for family like family Christmas pajamas to cute and funny Christmas costumes like elf outfits – we've got you covered! Read on to find out five different and festive Christmas outfit ideas this 2022 that may be your cup of tea! 
5 Christmas Outfit Ideas 2022
1. Family Christmas pajamas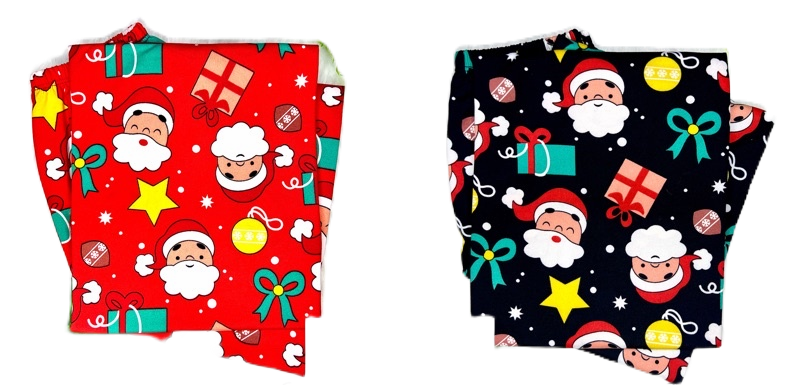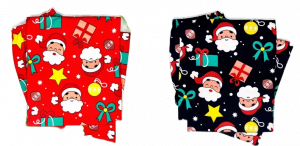 Nothing's more adorable than matching Christmas outfits for family. And, nothing's more comfortable than pajamas! If you're planning a chill Christmas gathering with your family, then family Christmas pajamas are definitely right up your alley. Family Christmas pajamas are some of the most popular Christmas day outfit ideas and for great reason! Imagine the cute photos you'll be taking with your family thanks to these Christmas pajamas. You can choose to surprise your family with matching pajamas or simply come together and decide which design you all want to go for! Matching your family Christmas pajamas with your Christmas decorations at home is a great idea too. Whether you want the top to match the bottom or for it to be different in design, you have a ton of options to choose from! 
2. Costume outfits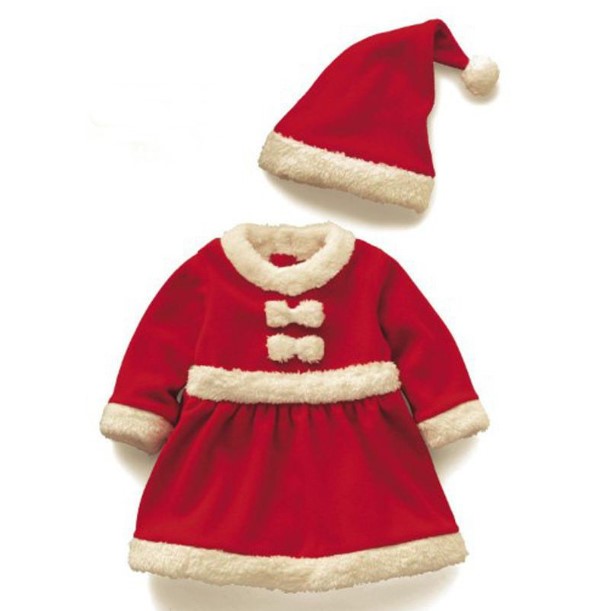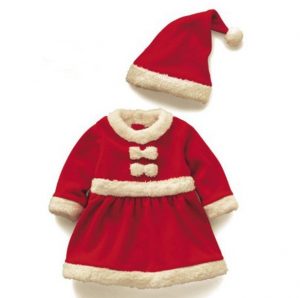 Get the most festive looking outfit with Christmas costume outfits! You can't get more festive with Santa Claus costumes. Get women's Santa Claus costumes which are usually a dress with a flowing skirt and a hood. If you want to dress up exactly like Santa, make sure to buy a men's Santa Claus costume that also comes with a white beard! To make it even more adorable, dress up the kids in your family with a Santa Claus costume. Kids' Santa Claus costumes are available for all ages, including babies! You surely won't see a cuter Santa Claus!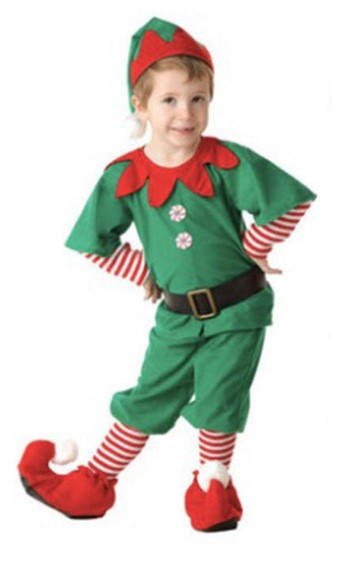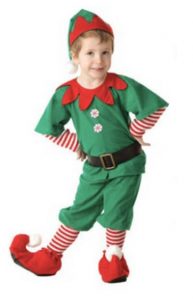 Other Christmas outfit ideas that you can try out this Christmas is an elf outfit! Your entire family can dress up as elves to match each other and look like Santa's little helpers. Complete the look with elf ears to go all the way! You can also mix it up a bit! Some of your family members can dress up as Santa while others can be helper elves or even as a reindeer with the help of reindeer costumes or a simple reindeer headband. 
3. Christmas color outfits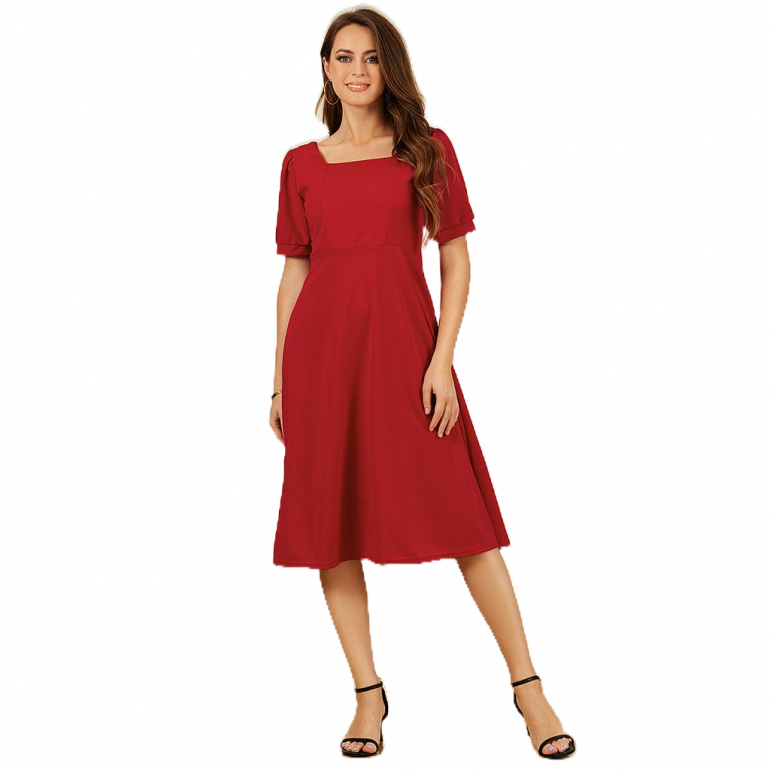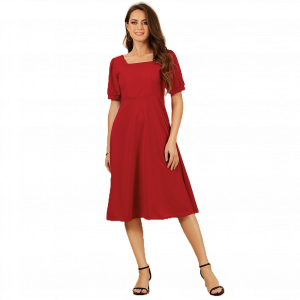 You can never go wrong with Christmas colored outfits! These are simple but still just as festive. The great thing about Christmas colored outfits is that you can definitely wear them again for different occasions or events. For women, don a classic red dress and accessorize it with elegant pearl earrings and a necklace of choice. Take a look at the broad collection of women's apparel and take your pick! Men can opt to wear a green polo shirt and pair it with black pants, you're set for the night! The choice is all up to you! Just make sure that whatever piece of clothing you choose to go for, these should be in Christmas colors such as green, red, yellow, white, and blue. These Christmas outfit ideas are foolproof so you have nothing to worry about! 
4. Christmas decor outfits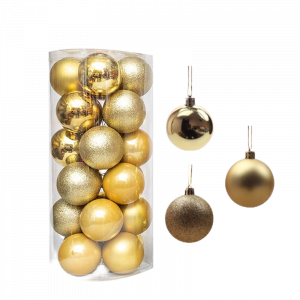 Some Christmas gatherings add a dash of fun by having the best costume contest! If you're having one of those this Christmas, we've got a brilliant idea for you – a Christmas tree decor outfit! This will make a funny Christmas costume. Christmas decors aren't just meant for hanging up around your house. You can even use it to accessorize your outfits and it will certainly be memorable and filled with humor! You can put on a top and bottom of your choice, preferably in Christmas colors, and dazzle it up with Christmas garlands. If you have extra Christmas tree ornaments lying around, you can definitely tape it around your outfit and basically be a Christmas tree yourself! Eyes on the prize and let your creativity run wild! 
5. Glittery Christmas outfit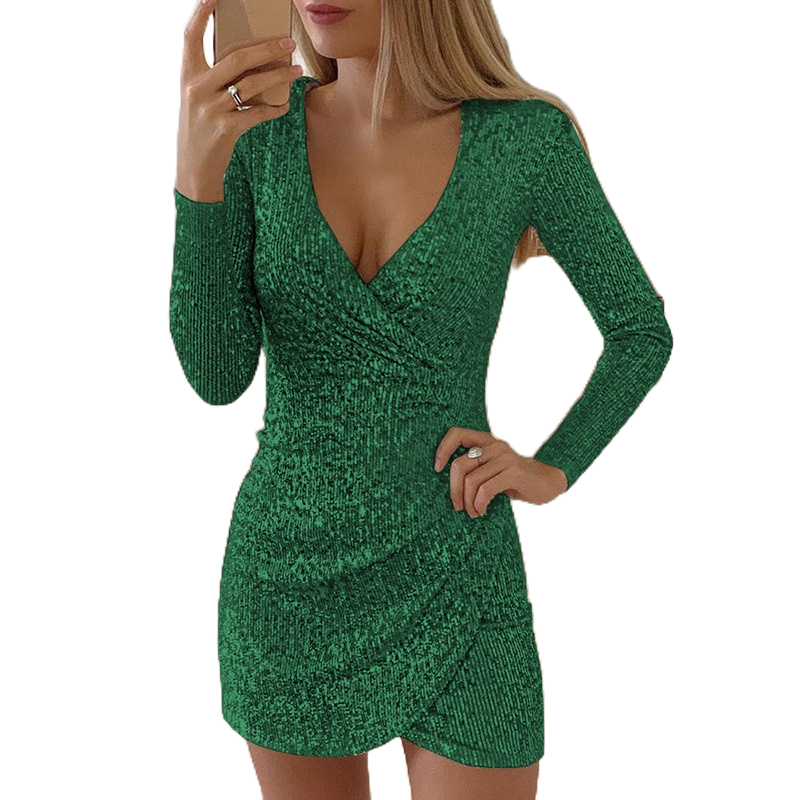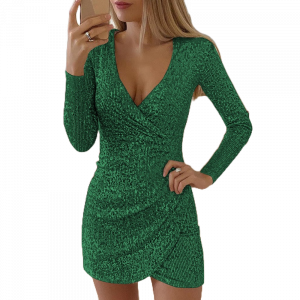 Add some sparkle to your Christmas gatherings with glittery outfits! A sparkly dress, a sequined shirt, and even glittery shoes – it's time to sparkle it up! You can either wear a glittery outfit from head to toe or just choose one piece of clothing that's sparkly. Either way, you'll definitely be the star of the party! These Christmas outfit ideas are elegant and definitely festive enough for any kind of Christmas gathering. 
Shop These Christmas Day Outfit Ideas Now! 
Make sure all bases are covered for the incoming festivities! With all the Christmas outfit ideas of 2022 listed above, you'll surely find one that suits you well. Whichever outfit you put on, you'll definitely feel just as festive. So, start shopping now! To help you out more with all the Christmas preparations, make sure to check out these DIY paper Christmas decorations to try out, festive cocktail recipes, and even grocery delivery services to order from to make it easier for you to get your needed ingredients this Christmas. Thanks to these articles, you'll surely have a Christmas celebration that's one for the books!
Comments