Teachers fall nothing short of being real-life superheroes. They've been working extra hard in these challenging times to make effective remote learning possible for their students. With the upcoming National Teachers Month starting this September 5, now's the time to think of gift ideas for your teachers! That's a month-long opportunity to thank them for all their hard work, so how about sending them a thoughtful gift to show how much you mean it? 
We're giving you our all-out support with a list of thoughtful gift ideas for your teachers that you can buy on Shopee Philippines! You can even tag your classmates along and send your favorite teachers a thank-you gift at the comfort of your homes.
1. Personalized Tote Bag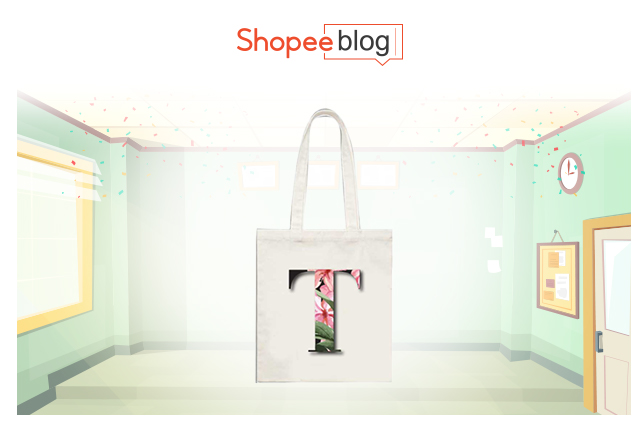 You've probably missed the sight of your teachers entering the classroom with their quintessential tote bags. They'll surely love carrying one that bears their name or suits their personality, so shop for a personalized tote bag now! The sky's the limit in choosing designs. Buy them a tote bag with letter initials, or choose an artwork to be printed that best represents their personalities. 
Want to make this teacher's day gift better? Shop for personalized pouches and office supplies and stuff them inside the tote bag! This way, you'll be giving both a fashionable and practical present to brighten up their day.
2. Lapel Microphone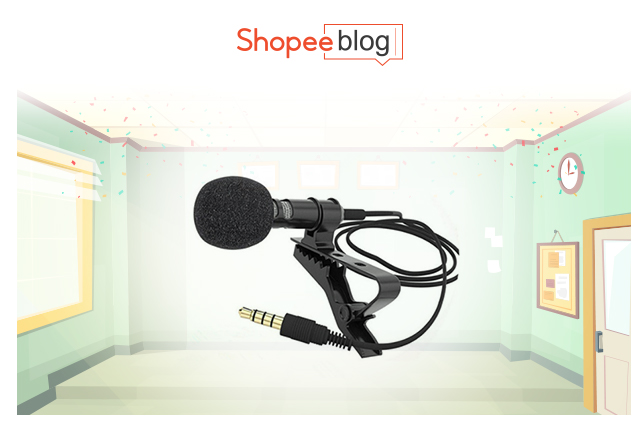 Every educator out there has worried about not being heard clearly by all their students. Hear them loud and clear with a hands-free lapel microphone! The Aikas Clip-On Lapel Microphone gives a crisp sound for video calls and mobile recordings at a very affordable price. It comes with a windproof foam cap and a universal cable that you can plug on smartphones, mini speakers, laptops and computers. This gift idea would not only benefit teachers but the whole class too in hearing clearly and understanding discussions.
3. Back Support For Chair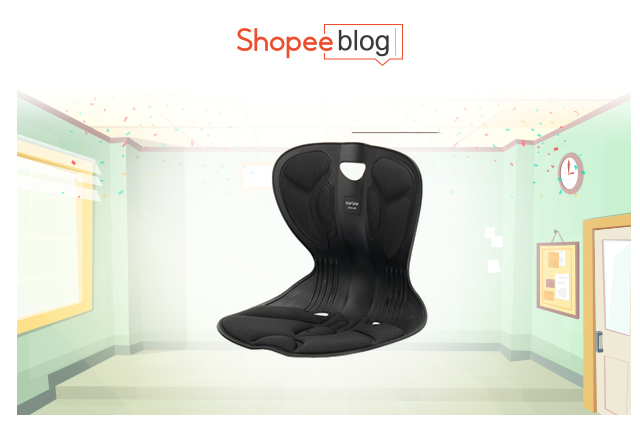 Teachers are no exception to backaches brought about by long hours of desk work. That's when back support for chairs comes to the rescue. Make them comfortable as they sit for hours on end with a Curble Chair! This posture-correcting chair is just what they need to relieve back pain from extended periods of sitting while working. Plus, both backrests and seats have soft, padded cushions for extra comfort.
For a lightweight and budget-friendly option, check out mesh back support for chairs on Shopee Philippines. Besides relaxing the back muscles, the mesh material is breathable enough to keep their backs from sweating.
4. Thermal Label Printer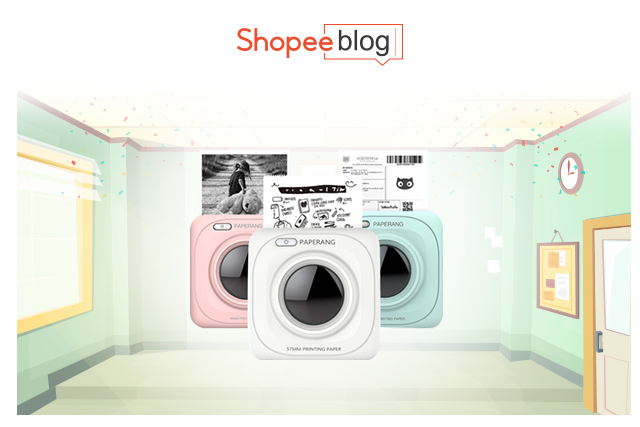 No one does labeling and organizing files better than a teacher! From exams to individual class projects, a good labeling system helps them keep accurate student records. A Paperang P1 portable thermal printer will definitely excite them to print satisfying labels without the need for ink. It connects through Bluetooth, is USB rechargeable, and is compact enough to bring anywhere. Make sure to include an extra thermal paper roll so they can print away as soon as they get their hands on it!
5. Tumbler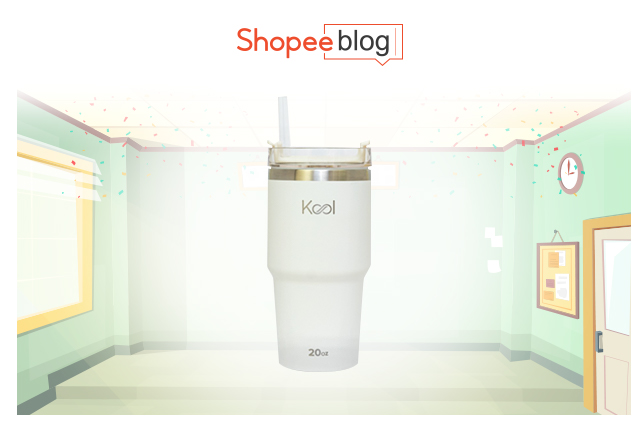 Have your teachers take water breaks in style with a Kool insulated tumbler with straw! Besides its sleek design, they'll look forward to the double-wall vacuum insulation that would keep their beverages cold for up to twelve hours and hot for up to six hours. Also, this Kool tumbler lets you store different drinks without flavor transfer and has a three-way lid with a wide mouth opening, straw opening, and a full-cover top. 
Know any of your teachers who like blended drinks? Gift them with an adorable blender tumbler from Shopee Philippines! This compact juicer lets them blend a refreshing drink of their liking while on the go.
6. Succulents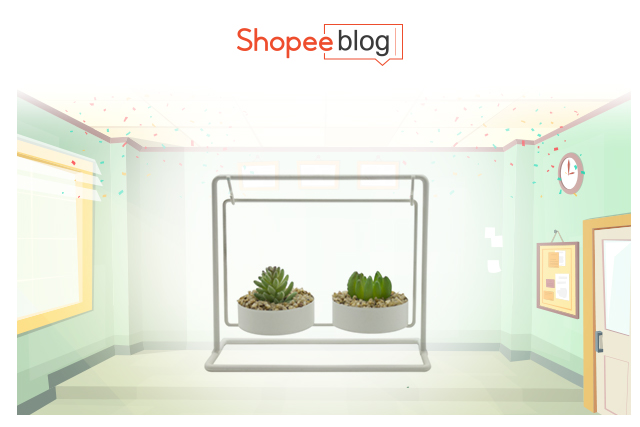 Believe it or not, an office desk plant helps improve concentration and reduce stress. Your plantita and plantito teachers will especially love a cute succulent display to decorate their desks! These are low-maintenance plants that bring a touch of green to the room and help them relax. 
If they're into gardening, grow kits are a great teachers' day gift to keep them busy outside work. The set includes all basic gardening needs like seeds, pots, and fertilizers. Plus, they all come in cute sizes! It makes planting so easy that you might even want to get one for yourself! 
7. Office Desk Organizers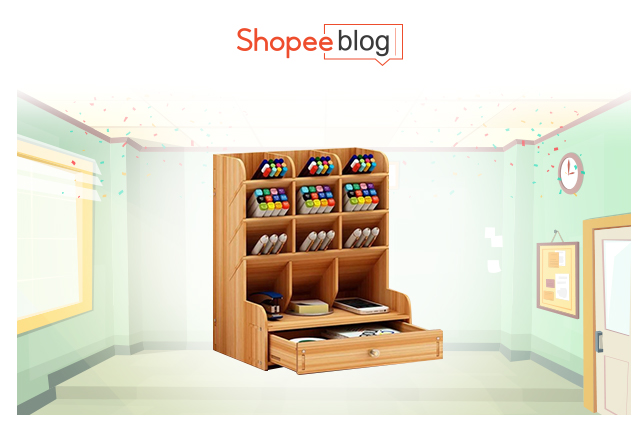 This one's a no-brainer – teachers also seek the help of an office desk organizer to sort out their clutter. A multi-function wooden desk organizer will do just the trick by storing documents, pens, and other bulky office supplies in one place. Or, gift them a Muji-style desk organizer that would take up less space in their desks without sacrificing functionality! 
8. Skin Care Set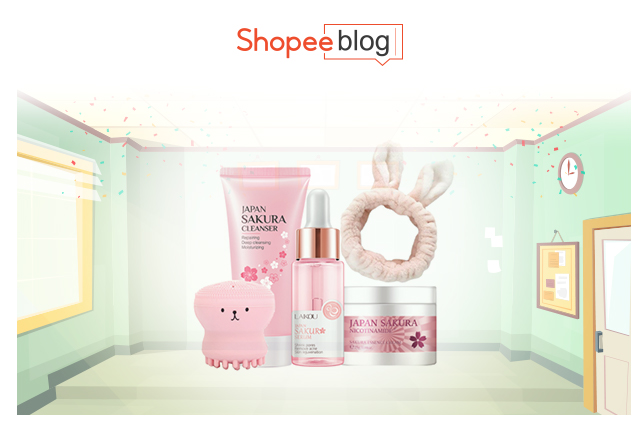 After the hustle and bustle of attending classes, pamper your teachers with a rejuvenating skin care set. You might get confused about what to buy out of all the skincare products online, so we recommend the best-selling LAIKOU Sakura cleansing skin care set! LAIKOU is a trusted skincare brand known for its affordable but effective skincare sets. Their top-selling set contains a face cleanser, face serum, facial cream, octopus cleanser brush, and a cute hair band!   
9. Electric Massage Pillow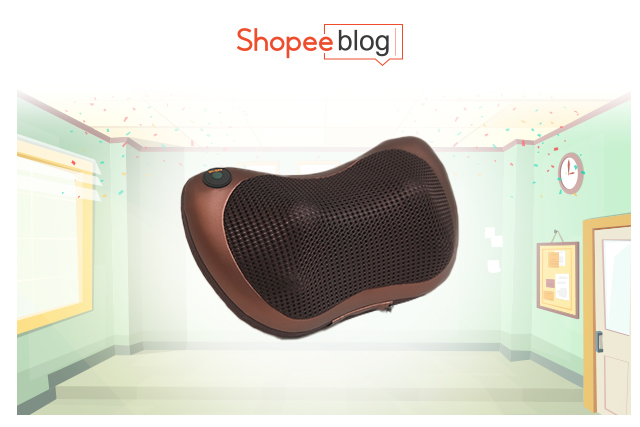 An electric massage pillow might be one of the most thoughtful gift ideas for teachers, especially those who teach Physical Education! Help them relax and unwind with a full-body electric massage pillow they can use on their neck, back, waist, and legs. Giving your teachers a massage pillow is a kind gesture to let them know you care about their daily struggles!
10. Food Basket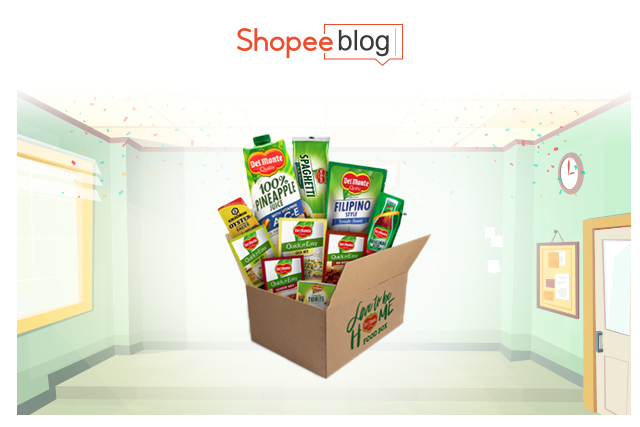 If you want to err on the side of caution, a food basket is a safe bet for a teacher's day gift. A Del Monte Love To Be Home Food Box is a wholesome gift idea for teachers who love cooking. You can rest easy knowing that you've given them a useful food basket which they can use to cook hearty meals at home. 
Surely, they're also going to appreciate a curated box of their favorite snacks and sweets! Luckily, you can buy snack box gifts on Shopee Philippines so that you won't have to rack your brain on what snacks to get. If your teacher has been catching up on some K-drama, a Korean snack box would be an endearing gift that you can buy at a low price!
11. Motivational Books
How do you say thank you to teachers and professors with a gift that's full of wisdom? It's by sending them a good motivational book to keep their passion for teaching burning! How Successful People Win by John Maxwell will inspire your teachers to turn any situation into a winning experience. That's a much-needed mindset especially in trying times!
Appreciate Their Hard Work With These Gift Ideas For Your Teachers
Show big love for your teachers this National Teacher's Month with these nifty, thoughtful gift ideas for teachers that we have in mind! Give them a pleasant surprise by sending them right to their doorstep when you buy from Shopee Philippines. And while you're in a celebrating mood, plan your loved ones' upcoming birthdays with creative birthday party themes. Halloween is also right around the corner, so it's about time to think of a simple Halloween costume to rock this October!
Comments