You can feel it in your fingers, and in your toes — Christmas is almost here! We all know that having a Secret Santa, also known as monito monita, is a huge part of the Christmas festivities. But the pressing question is: what do you get for your Secret Santa, especially on a fixed budget? Luckily, we've put together a list of Christmas exchange gifts worth 500 pesos and above. Whether you're playing Secret Santa with your close friends or colleagues, you'll definitely find the perfect gift and will be the best Secret Santa this year! 
Secret Santa Christmas Exchange Gifts
Exchange Gifts Worth 500 Pesos and below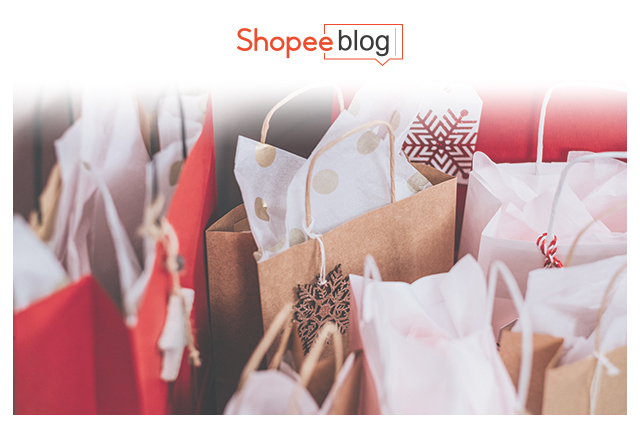 Credit: freestocks.org / Pexels
You can never go wrong with a sentimental gift, that's for sure. If you're the Secret Santa for someone who loves photos and holds sentimental value for each one, then a small landscape softcover photobook is the perfect Christmas gift for them! You can handpick the photos you want to include and decorate it yourself digitally too. Gifting a photobook will also help the memories last even longer. It's also a plus that this gift is exactly appropriate for exchange gifts worth 500 pesos! 
For your K-Pop stan friends, they will surely be surprised when they see this 3D Acrylic Night Light! Besides its aesthetic design, it's also low on power consumption because it uses an LED light base. This makes for a great unisex gift idea because truly, anyone can grow to love a K-Pop group! With lots of available designs, you won't run out of Christmas exchange gift ideas for your K-pop stan friend group. 
In case you know a coffee lover, gift them with the newest Culture Blends Holiday Bundle that surely delivers a great coffee taste! Shop assorted flavors or help your loved ones stock up on this coffee that will definitely become their new favorite! It's a simple gift but for someone who absolutely loves coffee, it packs a punch of caffeine and care.
Do you want to add some bling to your Santee's Christmas? Affordable jewelry can be a nice and pretty Secret Santa gift! You can buy a Silver Kingdom sterling silver fish tail necklace pendant that's white gold plated at an affordable price. Other necklace options would be the Mikana Moon Akaitsuki pendant necklace or the Mikana Demeter pendant necklace. These simple yet elegant necklaces are plated with 18k gold and feature the most exquisite cubic zircon crystals. 
If the person you picked is a skincare enthusiast, then the following gift ideas are definitely right up their alley! Gift them with skincare products that are not part of their basic skincare routine such as essences, serums, and maybe even toners. You can opt to buy the LANBENA Scar Removal Serum, which claims to remove stretch marks and fade scar marks. Need more options? The Garnier vitamin C serum which people can't stop raving about, and the BREYLEE blackhead mask are awesome Christmas gifts too. Both these serums help brighten, soften, and smoothen out skin! Your skincare enthusiast friend will surely be in awe of these! 
For your fashionable friend, you can gift them the Forever 21's Sweater-Knit Cropped Cami, that's perfect for a beach trip, or just a day out in our country's tropical weather! Is she more into co-ords? Then check out the cutest Comfies Coords by Organic that truly revolutionizes basic wear.
As travel restrictions are now easing, the Rapoo 20000mAh power bank is such a must-have gift for that friend who's always on-the-go! Do they like traveling for long hours? Then the Baseus wired earphones that are comfortable to wear would be a great music companion for their road trips! Add these items to your unisex gift ideas list because anyone could definitely use some new tech up their sleeve. 
For that techy friend who needs a lot of USB ports, the Vention USB Hub would be a highly appreciated gift! With its four USB 3.0 ports, they won't have to worry about transferring files from multiple devices anymore. Now they can easily use their laptop or PC while simultaneously connecting their phone, keyboard, mouse, printer, or other USB devices. 
Exchange Gifts Under 1,000 Pesos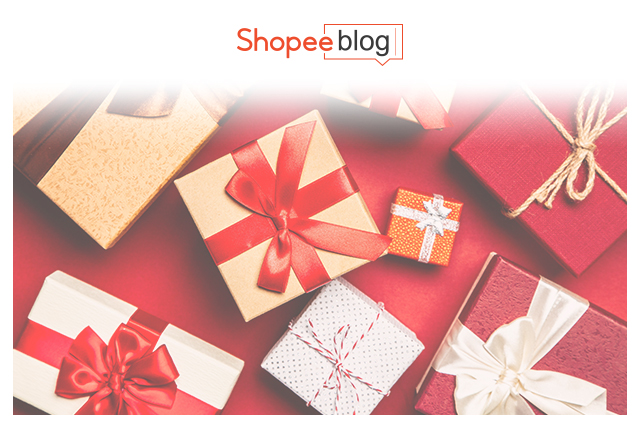 Credit: Giftpundits / Pexels
When the -ber months come rolling in, we know that the rainy season is upon us. The last thing that anyone wants is to have their belongings wet from the rain whenever they step outside. Given the unpredictable weather in our country, you never know when the rain will pour so it's best to have water-resistant bags at all times. That's why TigerNu's water-resistant travel sling shoulder bag or water-resistant travel chest sling bag would be a valuable gift to give. These are all unisex, water-resistant, and just the perfect size for portability. All their daily essentials like their phone, powerbank, and even tablet can fit in these bags. 
Home appliances are fantastic Christmas exchange gift ideas too! And we're sure we all have someone in our lives who is a coffee addict! If you happen to be the Secret Santa of a coffee lover, we're sure that they'll greatly appreciate a Konka Coffee Machine! Why not pair it with this Chef's Classics 2pcs. Aramoro double wall coffee glass set as well to complete the coffee gift package!
A great addition to work from home and online classes must-haves is the MetroSunnies Lee Con-Strain eyeglasses! These eyeglasses have anti-radiation and blue light lenses that will keep the eyes safe from harmful rays. To top that off, its lens will adapt to the environment that you're in. If you're outside and it's bright, the lens will darken accordingly to shield your eyes from the sunlight. This is a great gift because it also comes with a designer pouch and lens cleaner! 
The Firefly rechargeable table fan with night light makes the perfect exchange gift because of its practicality and functionality. Pulling all-nighters will definitely be more bearable with this! If you have more budget for a gamer friend, you might consider the Logitech G102 light sync gaming mouse that would be a glorious treat to their gaming equipment collection! While you're at it, take a look at the best gaming keyboard recommendations that you can give your friend next. 
Exchange Gifts Above 1,000 Pesos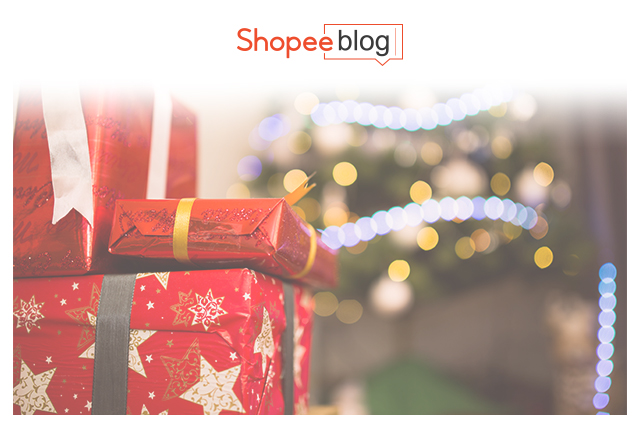 Credit: Negative Space / Pexels
Looking for more skincare gift options? The Olay power duo micro-sculpting cream and white radiance essence dropper is one of the most coveted skincare duos out there! Anyone would be lucky to receive this as a Christmas gift – men and women alike. Giving this to your monito monita will definitely make you a generous Secret Santa! This skincare duo aims to make one's face smoother and hydrates skin to regain that youthful, moisturized look. For another anti-aging product, the L'Oréal Paris revitalift hyaluronic acid serum is an amazing skincare serum that will make a precious exchange gift. With its 1.5% hyaluronic acid serum component, it ensures that your skin is intensely hydrated which will give you that youthful glass skin feel! Truly, these products are a luxury but definitely worth the price! Our skin deserves some pampering too! 
Staying hydrated is truly something we should all do to take care of ourselves! What better way to fulfill this but with the Hydro Flask 21oz Hibiscus Tumbler that will surely make you want to drink water all day! This insulated tumbler can keep beverages cold up to 24 hours or hot up to 12 hours. With its bright orange-red color, your loved one would absolutely be in awe of its classic design that's also very timely for Christmas!
As crocs are resurfacing as a trendy fashion piece lately, your Santee will be super in-love with the Croc Unisex Vent Clog! Now there's no need to compromise comfort for great fashion. With its classic white color, they can easily pair it with any outfit that they may please. What's better is that it can also be a unisex gift idea in case your Santee is anonymous. 
Cleaning can be a tedious chore, but it could also be a fun hobby given the right tools. With the PerySmith Handheld Vacuum Cleaner as your Santee's gift, they'll probably want to use this everyday! There's also no need to worry about using this daily because it's user-friendly with its 1kg weight and easy-to-use, detachable features. If you're looking for more options, check out the top picks of resident Home Buddies on cordless vacuum cleaners.
Gadgets may be on the pricier side of things. But there's no holding back when it comes to giving gifts to our loved ones, especially during this holiday season. You can buy them a gadget and still stay on budget with the Xiaomi Mi Smart Band 5! This Xiaomi smartwatch won't even make a hole in your wallet because of its affordability, given the great quality that it offers. For more gadget ideas, you can check out the Gift Guide: 11 Gadgets For The Man In Your Life.
Complete Your Christmas Gift List This 12.12
The 12.12 Big Christmas Sale is right around the corner! Mark your calendars and set your alarms because you wouldn't want to sit out on this one! Now, you can say goodbye to the Christmas shopping rush. Because convenience and safety are right at your fingertips, thanks to Shopee Philippines. Doing monito monita won't be as difficult this year with the help of the gift ideas listed above and the upcoming 12.12 sale. Make sure to complete that Christmas gift list of yours and treat yourself while you're at it too!  
Learn how to join Shopee Milyonaryo and Shopee Shake, get all the perks through the New User Zone, and activate your ShopeePay wallet to get ₱100 through Shopee Pera Pamigay when you register now! Check out the Shopee Sale Schedule so you can make the most out of this year's 12.12 sale! 
Comments