You can feel it in your fingers, and in your toes — Christmas is almost here! We all know that having a Secret Santa, also known as monito monita, is a huge part of the Christmas festivities. But the pressing question is: what do you get for your Secret Santa, especially on a fixed budget? Luckily, we've put together a list of Christmas exchange gift ideas for every budget. Whether you're playing Secret Santa with your close friends or colleagues, you'll definitely find the perfect gift and will be the best Secret Santa this year!
Secret Santa Christmas Exchange Gift Ideas
Gifts under 500 pesos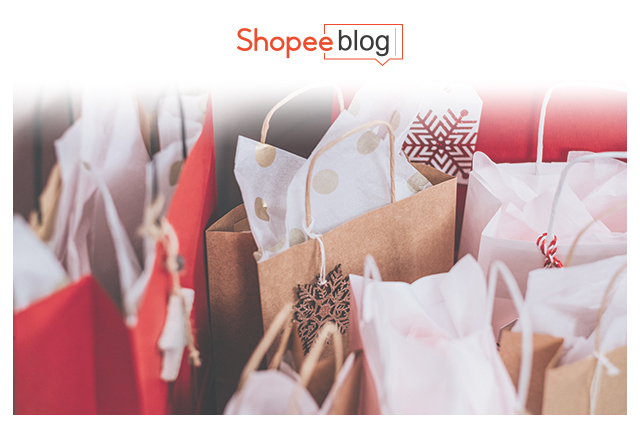 Credit: freestocks.org / Pexels
You can never go wrong with a sentimental gift, that's for sure. If you're the Secret Santa for someone who loves photos and holds sentimental value for each one, then a small landscape softcover photobook is the perfect Christmas gift for them! You can handpick the photos you want to include and decorate it yourself digitally too. Gifting a photobook will also help the memories last even longer! 
Want to add some bling to your Santee's Christmas? Affordable jewelry can be a nice and pretty Secret Santa gift! You can buy a sterling silver fish tail necklace pendant that's white gold plated at an affordable price. Other necklace options would be the Mikana Hitagi pendant necklace or the Mikana Emiko layered pendant necklace. These simple yet elegant necklaces are plated with 18k gold and feature the most exquisite cubic zircon crystals. 
In case you know a coffee lover, try to find out if they own a Nespresso! Gifting Nespresso pods or capsules is affordable and the perfect gift too! Shop assorted flavors or help your loved one stock up on their favorite pod! It's a simple gift but for someone who absolutely loves coffee, it packs a punch of caffeine and care.
If the person you picked is a skincare enthusiast, then the following gift ideas are definitely right up their alley! Gift them with skincare products that are not part of their basic skincare routine such as essences, serums, and maybe even toners. You can opt to buy the L'Oreal Paris revitalift crystal micro essence toner with salicylic acid. This revolutionary essence toner claims to visibly minimize pores. Need more options? The Garnier vitamin C serum and the Garnier sakura white serum are awesome Christmas gifts too. Both these serums help brighten, soften, and smoothen out skin! Your skincare enthusiast friend will surely be in awe of these! 
With all the daily screen time, we must take good care of our eyes. Be the most caring Secret Santa with these thoughtful Christmas exchange gift ideas – eyeglasses! Gift them with the stylish Shigetsu Daisen or the Shigetsu Yachiyo computer eyeglasses for men. These have anti-radiation and blue light lens which will protect the eyes from long hours of exposure to gadgets. You can also buy the MetroSunnies Jessie Specs with replaceable lens if they already have eyeglasses. This unisex eyeglass can be an added option for them to choose from daily! 
The Firefly rechargeable table fan with night light makes the perfect exchange gift because of its practicality and it's functional too. Pulling all-nighters will be more bearable with this! This rechargeable fan will definitely be put into good use. The Hosh memory foam pillow is another great Christmas gift! Sleeping on this memory foam pillow made of bamboo fabric is the perfect way to end the day. 
Gifts under 1,000 pesos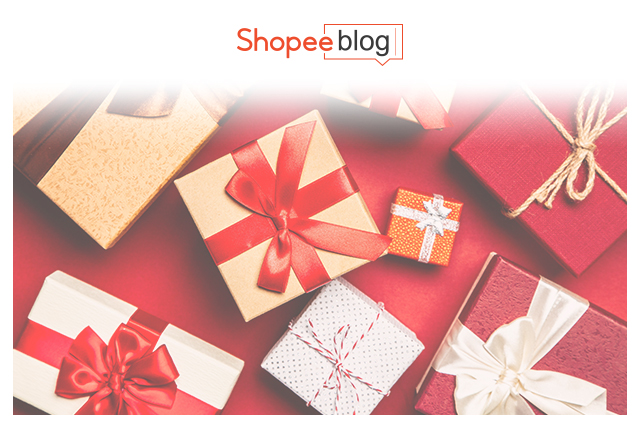 Credit: Giftpundits / Pexels
When the -ber months come rolling in, we know that the rainy season is upon us. The last thing that anyone wants is to have their belongings wet from the rain whenever you step outside. This is when water-resistant bags come in handy! But also, given the unpredictable weather in our country, you never know when the rain will pour so it's best to have water-resistant bags at all times. The TigerNu water-resistant travel sling shoulder bag is a valuable gift to give. This is available in different styles too! You can choose to buy the TigerNu crossbody bag or the TigerNu sling body bag. These are all unisex, water-resistant, and just the perfect size for portability. All their daily essentials like their phone, powerbank, and even tablet can fit in these bags. For added security, there's a back hidden pocket! 
Home appliances are great Christmas gift ideas too! We all have someone in our lives who is a coffee lover. If you happen to be the Secret Santa of a coffee lover, they will greatly appreciate a Dowell Coffee Maker! This coffee maker can make up to ten cups of coffee which will instantly brighten up their day. A portable juicer is also an awesome Christmas gift idea, especially for those who love their juices and smoothies. Among its amazing features, aside from portability, is the fact that it can contain up to 25 cups! Plus, this is available in different captivating colors so make sure to choose the color that your Santee will surely love. 
Who doesn't love watches? Receiving a luxurious looking watch as a Christmas gift is definitely an exciting thing! Check out the Bosck two-tone steel watch for men. This watch is a classic and will perfectly complete any outfit. It has stainless steel watch straps that will certainly stay in good condition for a long time. The LW touch screen electronic watch for women also makes a great Christmas gift! This simple yet elegant and sleek watch will be appreciated by any wrist that it falls upon. It's a statement piece that can easily spruce up any outfit!  
Gifts above 1,000 pesos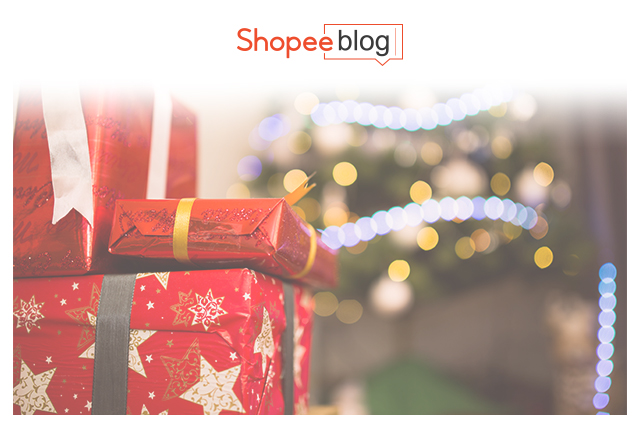 Credit: Negative Space / Pexels
Looking for more skincare gift options? The Olay Regenerist whip light cream moisturizer with the light perfecting essence serum is one of the most coveted skincare duos out there! Anyone would be lucky to receive this as a Christmas gift – men and women alike. Giving this to your monito monita will definitely make you a generous Secret Santa. This skincare duo aims to make your face smoother and firmer while giving it an even complexion. The L'Oréal Paris revitalift laser night cream is also an amazing skincare product that will make a precious exchange gift. These products are a luxury but definitely worth the price! Our skin deserves some pampering too! 
In addition to work from home and online classes must-haves is the MetroSunnies Art/Con-Strain eyeglass! These eyeglasses have anti-radiation and blue light lenses that will keep the eyes safe from harmful rays. To top that off, its lens will adapt to the environment that you're in. If you're outside and it's bright, the lens will darken accordingly to shield your eyes from the sunlight. This is a great gift because it also comes with the designer pouch and lens cleaner! 
Flip flops are great gift ideas too! They can either use these as house slippers or for the outdoors. You can buy the Havaianas Trend flip flops or Havaianas Top Nautical for men. These are comfortable and stylish at the same time! For women, you can buy the Havaianas Conservacao International flip flops or Havaianas You Rainbow Pop Flip Flops. These flip flops are of great quality, you won't have to sacrifice comfort for style because these come with both! 
Gadgets may be on the pricier side of things, but there's no holding back when it comes to giving gifts to our loved one especially during this holiday season. You can buy them a gadget and still stay on budget with the Oppo Bluetooth headset! This Bluetooth headset won't make a hole in your wallet because of its affordability given the great quality that it offers.  For more gadget ideas, you can check out the Gift Guide: 11 Gadgets For The Man In Your Life.
Complete Your Christmas Gift List This 11.11
The 11.11 Big Christmas Sale is right around the corner! Mark your calendars and set your alarms because you wouldn't want to sit out on this one! You can say goodbye to the Christmas shopping rush because convenience and safety are right at your fingertips, thanks to Shopee Philippines. Doing monito monita won't be as difficult this year with the help of the gift ideas listed above and the upcoming 11.11 sale. Make sure to complete that Christmas gift list of yours and treat yourself while you're at it too! 
Comments