Did you run out of comic books to read? Are you planning on watching Trese's anime adaptation on Netflix? Or are you just adding more to your reading backlog? If you want to know where to read Trese comics, you can get these on Shopee Philippines! There are countless Shopee books available online and the Trese series is no exception. Make sure you buy a copy of your own soon because these Trese comics are selling like hotcakes and flying off the shelves! You can purchase authentic copies of Trese comics plus other Shopee books and magazines here on Shopee Mall. Without further ado, here are three Trese Comics you should add to your bookshelf!
3 Trese Comics You Should Grab a Copy of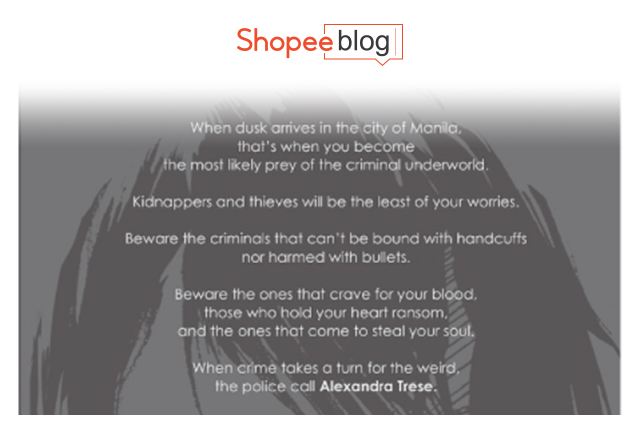 Credit: Komiket Inc.
Before you go and start your Trese comics collection, here are a few things you should know about the series. Trese is an award-winning, black and white, Filipino comic created by writer Budjette Tan and artist Kajo Baldisimo. It's a mix of crime and horror—prepare to be terrified. The series follows Alexandra Trese, an occult private detective who specializes in crimes perpetrated by beings from the underworld. The entire Trese series is set in the Philippines and the comics deal with crimes of supernatural origin. Most of the cases are set in modern-day Manila, so you might catch a few locations you've already been to. Some of the stories also feature famous personalities you might recognize. Stay on the lookout for these familiar references! Reading the Trese comics will definitely elevate your experience when watching the series on Netflix, so grab your copies now!
Trese 1: Murder on Balete Drive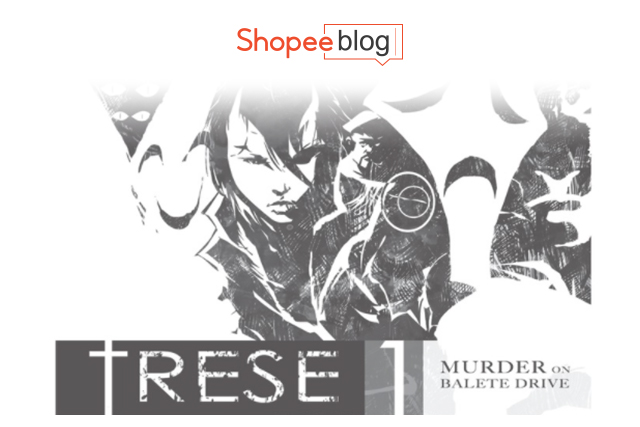 Credit: Komiket Inc.
The best way to read Trese comics starts with the very first book! Trese 1: Murder on Balete Drive was first published in 2008 and it's the perfect sneak peek into Alexandra Trese's bizarre profession. It covers four unique and thrilling cases which introduce some of the recurring characters that are part of Trese's support system, including a nuno sa punso. One of these cases, and the title of the book itself, features Balete Drive, home of the infamous White Lady stories. 
Another case is a tribute to the famous superheroine Darna, the protagonist of Mars Ravelo's Darna. You also get to meet a few aswangs and tikbalangs right off the bat! If you love Filipino folklore, you will definitely love this graphic novel. You will even be able to watch this Trese comic on Netflix! All of these mythical creatures might be getting you in the mood for Halloween, get a head start and check out these simple Halloween costumes. Maybe you can even dress up as Alexandra Trese herself!
Trese 2: Unreported Murders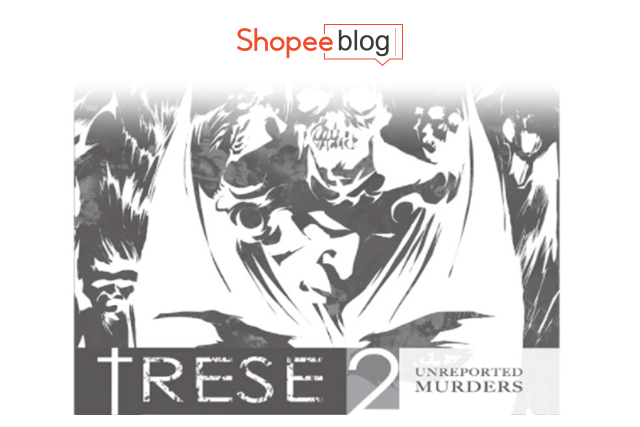 Credit: Komiket Inc.
For sure, you'll finish the first book in less than a day, which is why you need to buy the second book right away! Trese 2: Unreported Murders was also printed in 2008 and contains four other supernatural cases. It also features other characters whose names will surely tickle your brain. There are characters like Nova Aunor and Heather Evangelista. You'll also get to meet more mythical creatures like the duwende, laman lupa, and some zombies. 
The crimes tackled in this book are much more complex compared to the first one. Some of the cases touch on police negligence, abortion, and the price of privilege. It's understandable if you want to take a breather after reading this book. Here are self-care activities that will keep you mentally and physically healthy, so you can get back to reading Trese after! Once you're done with reading Trese comics, you can go ahead and watch it on Netflix.
Trese Bloodlines Volume 1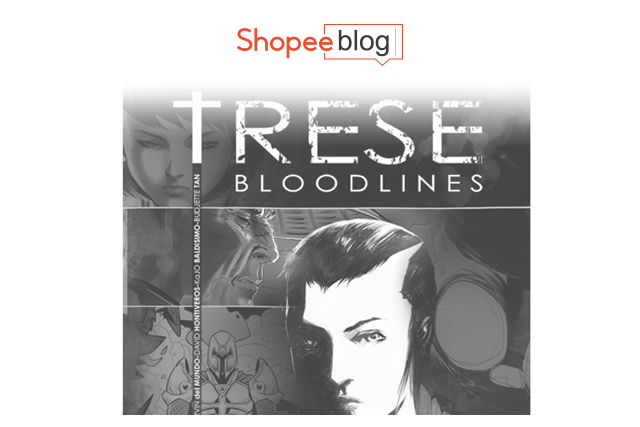 Credit: Komiket Inc.
The very last Shopee book on our list of Trese comics is Trese Bloodlines Volume 1. After you meet Alexandra Trese in the first few books, you probably might be curious why she ended up in that line of work. Alexandra Trese is a very strong and mysterious character in the Trese comics. So that you can get to know the protagonist better, this spin-off focuses more on her family and background. 
Bloodlines is an anthology containing Trese stories from Kajo Baldisimo, Brian Balondo, Marvin del Mundo, David Hontiveros, Mark Gatela, JB Tapia, Brandie Tan and Budjette Tan. The first volume was released in December 2020 and has five stories that feature Alexandra's brothers who also work with the supernatural. The more recent Trese comics were published by Avenida Books so keep your eyes peeled for restocks and new releases! And make sure you're snacking while you're reading, here are healthy air fryer recipes you can whip up before you dive into your new Shopee books.
Stay Tuned for More Trese Comics and the Anime on Netflix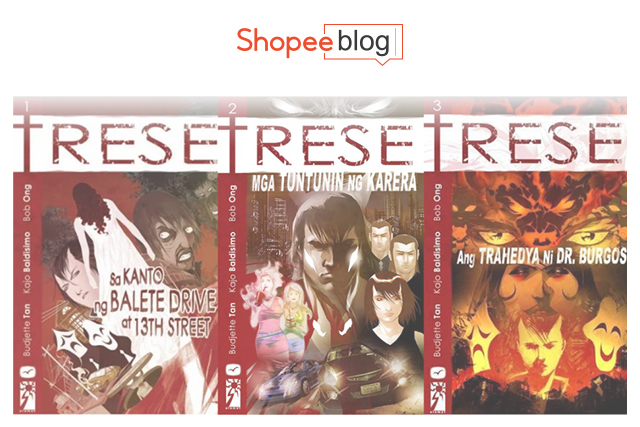 Credit: Komiket Inc.
While only three are featured on our list, there are a total of seven books in the main series and a couple of spin-offs. And since the Trese comics are in English, there are also Filipino translations written by renowned author Bob Ong. Support Filipino authors by purchasing and promoting their works. Check out the best young adult books across different genres that you can get on Shopee Philippines, so you can add even more Shopee books to your reading backlog. 
We hope you're ready to catch the anime adaptation on Netflix with Liza Soberano and Shay Mitchell voice acting as Alexandra Trese on June 11, 2021. Pay for your Netflix subscription with Netflix Digital Codes and go grab your android TV box so that you can get the best experience while watching Trese. Here's a list of the best android TV boxes so you can get started. Watch the trailer down below to boost your excitement even more! Have fun!
Spoiler alert! The Trese Netflix series has already premiered, and you will be happy to know that it definitely lives up to its comic book counterparts.
Comments