The Nintendo Switch is one of the newest gaming consoles in the market! It's packed with great features for solo and multi-player gaming. Every Switch comes with a TV dock so you and your friends can play on a bigger screen, but if you prefer playing in handheld mode, the Nintendo Switch Lite might be better for you! It's an investment you won't regret, especially with the wide array of games available. The games themselves are quite pricey, so discover some of the best Nintendo Switch games based on user reviews here! 
Want to make the most out of your Switch? Keep reading to learn about the most popular accessories available on Shopee! These include accessories for improved performance, durability, and others simply for fun!
The Best Single Player Nintendo Switch Games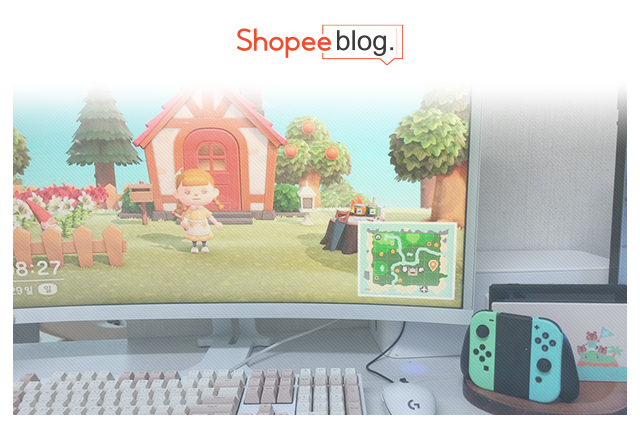 Credits: charming meiler / Flickr
1. The Legend of Zelda: Breath of the Wild
The Legend of Zelda is an action-adventure franchise that started in 1896! The fact that they are still creating games for this proves how successful and enjoyable it is. If you love world building, you will definitely enjoy this game. The Legend of Zelda: Breath of the Wild features new and classic characters, a captivating story, exciting battles, and immersive graphics! 
2. Animal Crossing: New Horizons
If you prefer taking things slow, try out this simulation game! Start a fresh life on a deserted island, design it to however you like, and live with many different island villagers. The interesting aspect of Animal Crossing: New Horizons is that you play it in actual time. 24 hours in real life is 24 hours in game as well! This means that you can take things slow, but in case the game is too slow for you, you can adjust the date and time on your Switch as much as you want to automatically fast forward your game. 
3. Fire Emblem: Three Houses
Going back to the genre of adventure, Fire Emblem: Three Houses is a fantasy tactical role-playing game. If you're the type to develop strategies before making a move, this is the game for you! This game features an immersive story in a fantasy world. The exciting part is that your dialogue affects the direction of the game, so once you've finished the route you're on, you can start a new game as much as you want and experiment with different dialogue choices!
4. Super Mario Odyssey
Everybody knows and loves Mario games! Super Mario Odyssey is a short and simple exploration game, but the best part is reliving your childhood. Enjoy the colorful world and amazing graphics of this game and reminisce on how far Super Mario games have come since they started. 
5. Pokemon Sword and Shield
Pokemon Sword and Shield is a game you should definitely buy if you love the Pokemon franchise. Discover and catch the new generation of Pokemon and have fun with the Gigantamax feature for more powerful moves! The Pokemon franchise never fails to bring the fun to you and even if this game is rather different from the classic games, it's a fresh change that everyone appreciates. 
The Best Multi-Player Nintendo Switch Games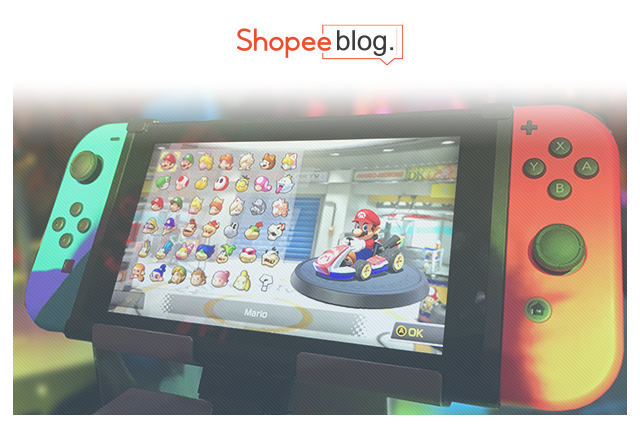 Credit: Pixabay / Pexels
When you buy the Switch as a family console rather than as a personal unit, there are a lot of multi-player games available. Thanks to its portability, you can even bring it with you to a friend's house for game night!
1. Super Smash Bros. Ultimate
(Up to 8 players)
Super Smash Bros. Brawl was one of the biggest games on the Wii. Nintendo then developed Super Smash Bros. Ultimate for the Switch! This is a crossover, high-intensity fighting game that features all your favorite Nintendo characters. This type of game is truly more fun to play with friends, but you can also play online with strangers to test your skills!
2. Mario Kart 8 Deluxe
(Up to 4 players)
Don't miss out on Mario Kart 8 Deluxe! This racing game is fun for both adults and kids. Relive your childhood once again with iconic Mario characters, unlock different tracks, and enjoy the beautiful graphics. Mario Kart never gets old, so this game is a must-have for multi-player fun!
3. Overcooked 2
(Up to 4 players)
Prepare for chaotic cooking! While it's possible to play Overcooked 2 solo, you'll get the best experience playing with family and friends. This is a co-op cooking game that requires a lot of teamwork to beat the levels, but keep in mind you'll need a lot of patience as well! It's labelled as "chaotic" for a reason!
Nintendo Switch Must-Have Accessories
Now that you know the best Nintendo Switch games to play, we've created a short list of accessories you'll want to get for your console. These are for protection, improved performance, and also for customization! Many people own a Switch these days, so it's fun to find ways to make yours stand out. 
1. Nintendo Switch Case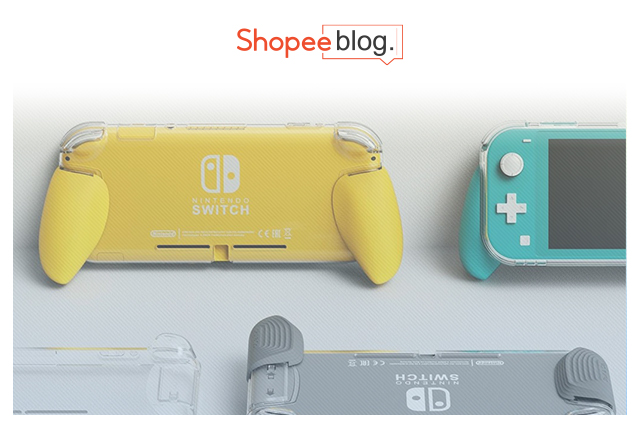 Credit: LGMPlaymore
There are many kinds of protective Nintendo Switch cases to choose from! A travel case keeps your Switch protected, from front to back! As its name suggests, it's best for traveling. Keeping your console in a sleeve makes it easy to chuck it in your bag, keeping away unnecessary scratches. Some travel cases are even big enough to fit all other Switch components, including the dock! 
Shell cases are a different form of protection. While this only covers the back of your Switch, the fun part is choosing from different colors and designs! It's a great way to customize your console to your liking, making it unique to you. There are solid colored shell cases, gradient cases, and more!
2. Nintendo Switch Thumb Grips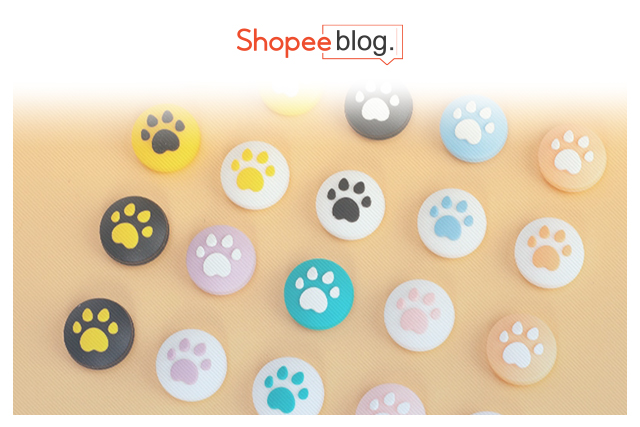 Credit: October Sunny Co., Ltd.
Another fun way to personalize your Switch is through thumb grips! Mix and match different colors and styles, while protecting your analog sticks. Thumb grips give you better support and comfort! They also help extend the life of your Joy-Cons, which is especially important considering the present drifting issues in many of them. Comfortability is essential for longer hours of gameplay! 
3. Micro SD Card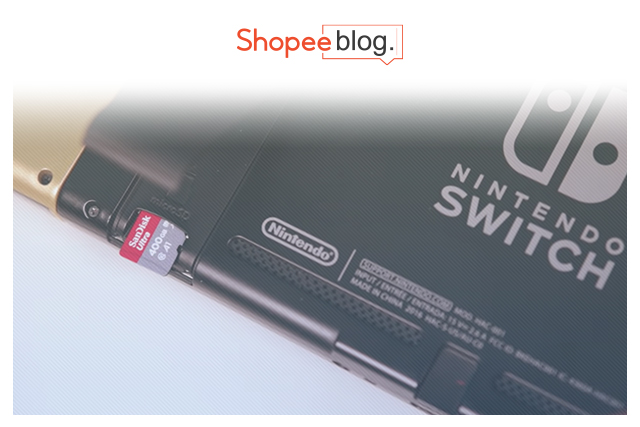 Credit: Wulff Den / YouTube Screenshot
The Nintendo Switch only comes with 32GB of internal storage, but it comes with a slot for micro SD cards! Make the most out of your Switch and expand your storage as soon as possible, so you can maximize your game library and make the most out of your screen cap button! 
Nintendo Switch Optional Accessories
1. Nintendo Switch Shells & Button Trays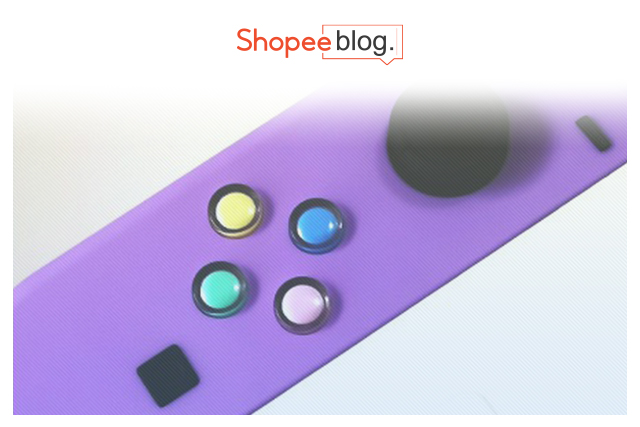 Credit: Giftcetera
Nintendo gives you many variants of the Switch to choose from, as the Joy-Cons come in different colors. If you want to take things a step further, there are replacement shells and button trays available in many colors! It's the best way to make your Switch your own! There are a lot of videos on YouTube on how to install them, and there are also many local shops that can do it for you! 
2. Nintendo Switch Controllers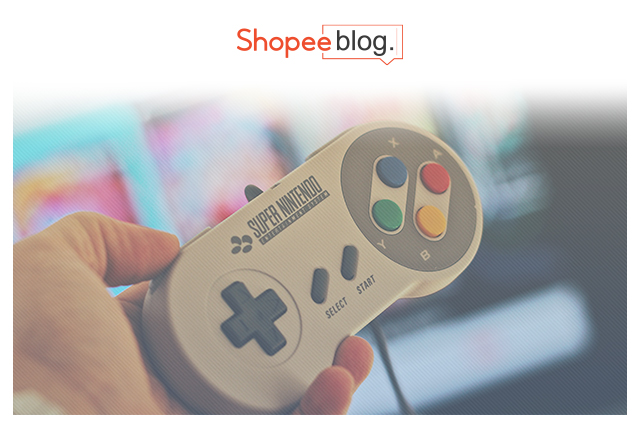 Credit: Jens Mahnke / Pexels
If you love playing solo, you should get a new controller! They are more comfortable in your hands than Joy-Cons, with a longer battery life. The button layout of Joy-Cons is rather awkward for anyone who uses other gaming consoles, and these accessory controllers give you better control of your games. We mentioned the drifting issue of Joy-Con analog sticks above, so using a Nintendo Switch Pro Controller or any third party controller helps avoid that.
3. Nintendo Switch Bluetooth Adapter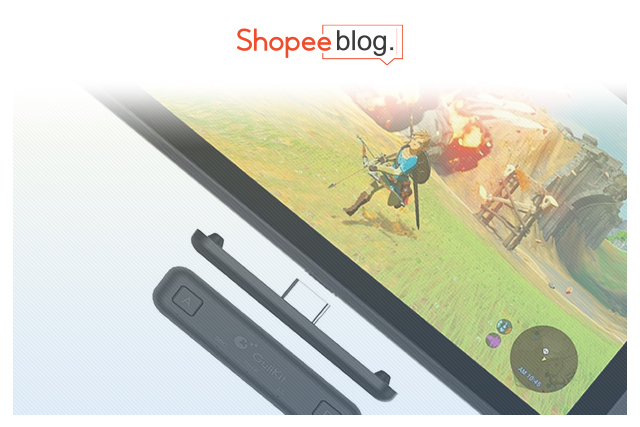 Credit: Tech Smart Philippines
The GuliKit bluetooth adapter is one of the most popular accessories for the Switch. The upside to this console is that you can bring it outdoors, but the downside is playing on low volume or mute. Sync any bluetooth earphone to your Switch seamlessly with this adapter! It's great for immersing yourself in the world of your game without disrupting anyone around you. 
The Nintendo Switch is one of the hottest gaming consoles, so treat yourself to one. Console gaming is definitely fun, but we're telling you that the setup is equally engaging! Everyone loves customization and personalization, and you can do just that with your Switch. Decorating your unit by mixing and matching different accessories will give you a sense of pride once you have it just the way you like! So choose your favorite accessories, decide on what games to play, and use your Switch at home or outdoors. Happy gaming!
Comments