E-learning or online class is definitely a huge adjustment to make, especially for kids. But, with the right tablet for doing all their schoolwork, it can be made more enjoyable and efficient for them! Elementary students, in particular, can use tablets instead of laptops since they don't necessarily need a keyboard to type out papers. Tablets are also generally easier to navigate for a child, compared to laptops. Besides, there are a lot of tablets nowadays that can perform as great as a laptop. Students and parents no longer need to choose between ease and efficiency because they can now have both with the use of tablets! Keep reading to see the list of the best tablets for students that come highly recommended! 
5 Best Tablets for Students for a Seamless Online Class

1. iPad Mini 2021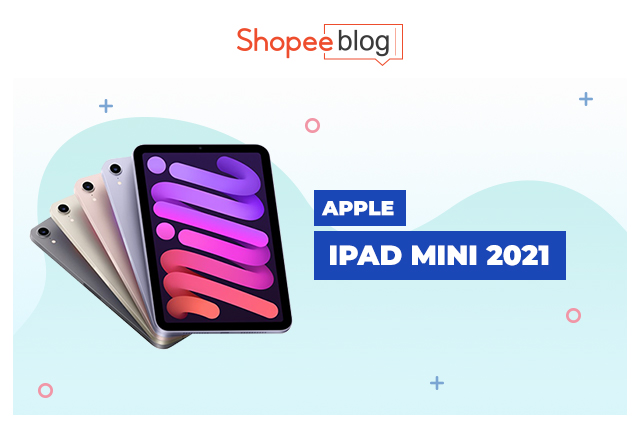 Credit: Apple Philippines
The iPad Mini certainly created a buzz when it was announced during this year's Apple Event! Available with a huge amount of storage, powered by the superb A15 Bionic chip, equipped with 5G connectivity and Wi-Fi 6, and an all-screen design with vivid colors – the iPad Mini this 2021 is here to make its mark. It may be a bit of a splurge but the powerful performance and impressive quality it offers makes the purchase definitely worth it. It is very user-friendly so kids won't even find it difficult to navigate and use. Thanks to the A15 Bionic chip, this iPad has 40% faster performance and 80% faster graphics. The iPad Mini has all-day battery life whether you're connected to the WiFi and surfing the internet, hopping on video calls, or watching videos. Say hello to 12MP back and front camera to ensure that your kid's video is as clear and crisp as can be for their online class! 
To take it up a notch, Apple made the iPad Mini compatible with the Apple Pen! With this, you can easily write and draw on your iPad and let your creativity flow. Make sure to check out these affordable Apple Pen alternatives too. Choose between four stunning colors and you'll find yourself falling even more in love with this iPad Mini. Lucky for you, you can shop for the iPad Mini and other Apple products from Apple authorized resellers like Beyond the Box and The Loop!  
2. Apple iPad Pro 2021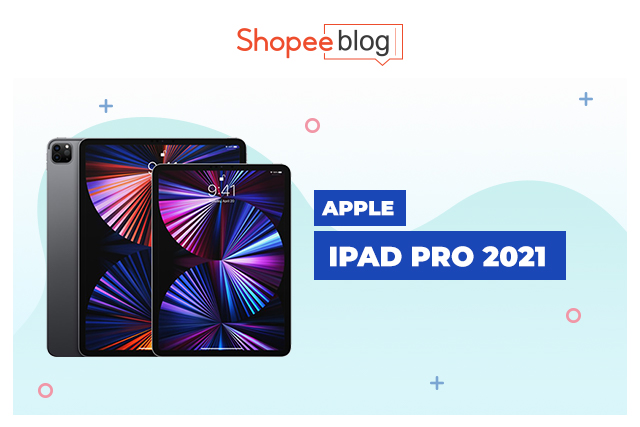 Credit: Apple Philippines
No tablet comes close to doing what a laptop is capable of the way the Apple iPad Pro 2021 does! Equipped with the Apple M1 chip which is the same chip used in the most recent Apple Macbooks, the iPad Pro 2021 easily becomes the fastest Apple iPad to date. Experience 50% faster performance and 40% faster graphics! Imagine the speed and efficiency right at your fingertips! You better get used to the stunning 12.9-inch or 11-inch screen with Liquid Retina XDR Display which Apple claims to be the best and brightest yet. It's made even better thanks to 5G and Wi-Fi 6 which is of huge help for online classes! With all the amazing features that this Apple iPad Pro 2021 is equipped with, it's no wonder why this is easily among the best tablets for students! 
All that's missing is an iPad Pro case and stand so make sure to shop for these on Shopee Philippines! With these accessories, your Apple iPad Pro will be safe and even easier to use!
3. Samsung Galaxy Tab S7 FE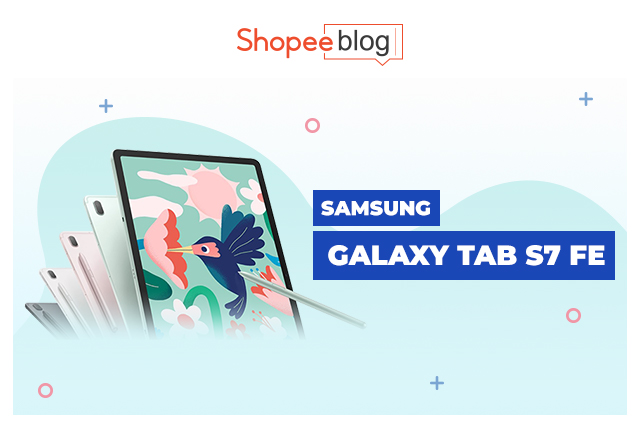 Credit: Samsung Philippines
Samsung has a great line of the best tablets for students, particularly the Samsung Galaxy Tab S7 FE. This is the latest tablet that Samsung released just this year! It has a fast Octa-Core processor and it's powered by the Snapdragon 750 chipset that ensures seamless performance. Even if you multitask and open three apps at once, you won't be experiencing any lag! The base model already has a reasonable amount of RAM that comes with huge storage. One of the best things about this tablet is that you can get it with up to 1TB of external memory! With this much memory available, all the apps, videos, and downloadable files your kid needs for school won't be a problem. The battery won't impede being able to watch many educational videos because it has up to 13 hours of battery life. On top of that, it has 45W Super Fast charging so it will be recharged in a blink of an eye! For students, they can get a lot of schoolwork done with just one charge of the tablet. Plus it has three built-in microphones to make your audio as clear as can be! 
The S Pen comes with the tablet as well, so you won't have to spend more just for that. The S Pen is a pen-like stylus that you can use to directly write or draw on your tablet. You can also use it for shortcuts and for easier navigation on your tablet. 
4. Huawei Matepad Pro 2021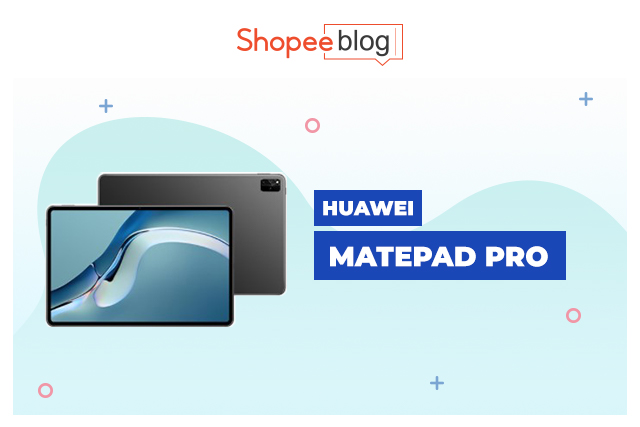 Credit: Huawei Official Store
Tablets for students can be dual purpose. They can use it for schoolwork and it can also be a means of entertainment for them. With the Huawei Matepad Pro, you can experience great performance thanks to its advanced chipset that enables multi-tasking and huge storage for all the apps and files that your child will be saving. It has a 90% screen-to-body ratio so you can experience the stunning visuals that this tablet offers. This easily makes it to the list of the best tablets for online classes with its stunning camera quality and superb audio! Thanks to its fast and powerful performance coupled with high-tech features, this tablet is great for any student (especially younger ones) to use for e-learning. 
Maximize the use of this tablet with the help of the Huawei M-Pencil and Huawei smart magnetic keyboard! There is no doubt that this best tablet for online classes will make e-learning more fun!
5. Xiaomi Pad 5 Pro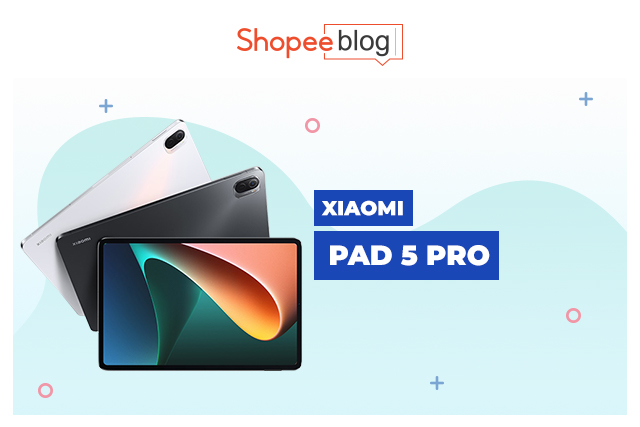 Credit: Xiaomi Global 
Released just this year, the Xiaomi Pad 5 Pro is definitely here to keep its competitors on their toes. With its 11-inch screen, you can get to experience the richest and brightest of colors like never before! Online classes call for long hours of screen time so it's essential that your child's eyes are protected. Luckily, the Xiaomi Pad 5 Pro comes with a low blue light display. This helps protect one's eyes after long hours of screen time! To take it up a notch, it also comes with a 120Hz refresh rate. Couple that with quad-speaker audio system, powerful chip, and long battery life where you can watch 16 hours of video playback. 
Make sure to get Xiaomi Mi Pad 5 Pro accessories too such as a case, screen protector, and more! You can accessorize and personalize it to your heart's desire! 
Make Online Classes More Fun With the Best Tablets for Students
As parents, you want the best for your kids. Now that e-learning or online class is part of their education, getting the best tablet is very crucial. With all the best tablets for students listed above, what's left is to add your pick to your cart! Check out the best laptops for students too if you're on the hunt for one. Plus, here are a few essential school supplies for a successful school year and tips on how to transform your home into a fun learning space for kids. 
Make sure to check out Gadget Zone and Tech Hub so you can enjoy exclusive perks like vouchers and electronics, know what's currently trending, and keep track of what's up and coming! 
Comments