Do you hear that? Christmas bells are ringing! You can feel it in the atmosphere, the crisp wind that embraces you and the early sunsets. If you're planning an intimate gathering with family and loved ones for Christmas, you better start thinking about what you're going to wear from a wide assortment of Christmas party clothes! Whether you want to keep it casual or fancy it up, you can find everything you want in Christmas attire for a party on Shopee Philippines. We've rounded up some of the best Christmas party outfits for ladies that you should consider putting on for your Christmas celebration. From casual Christmas outfits to formal Christmas dresses for women, we've got you covered when it comes to the best party Christmas outfits. So read on and be inspired by these outfit ideas for Christmas! 
Add Some Sizzle to the Holidays With These Christmas Party Outfits
1. Radiant in Red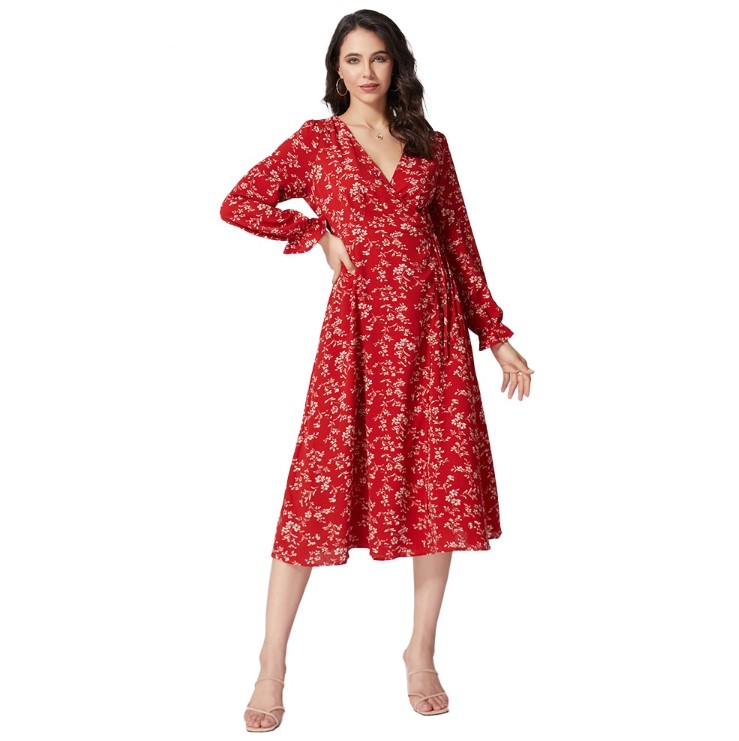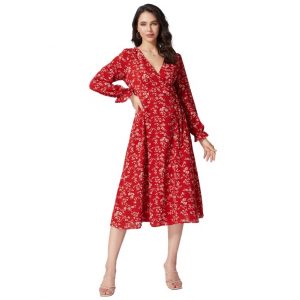 Trust us when we say that you can never go wrong with a red Christmas dress for women during the holiday season! With this ultimate Christmas party dress, you'll definitely be dressed to impress. Check out this Lovito boho floral red dress that's perfect for any family Christmas gathering. With its a-line silhouette, this dress is flattering for all body shapes as it accentuates those beautiful curves! This is perfect for the outdoors too given its long sleeves that will keep you warm during the chilly nights. For a more formal Christmas dress, take a look at the Celmia satin A-line dress. It comes with a v-neck and off-shoulder neckline, a floor-length bottom, and a slit! This is definitely the dress you should go for if you want something that screams elegance and shows off a bit of skin. Accessorize with some gold jewelry and gold heels, then you're all set! 
2. Shimmer in Satin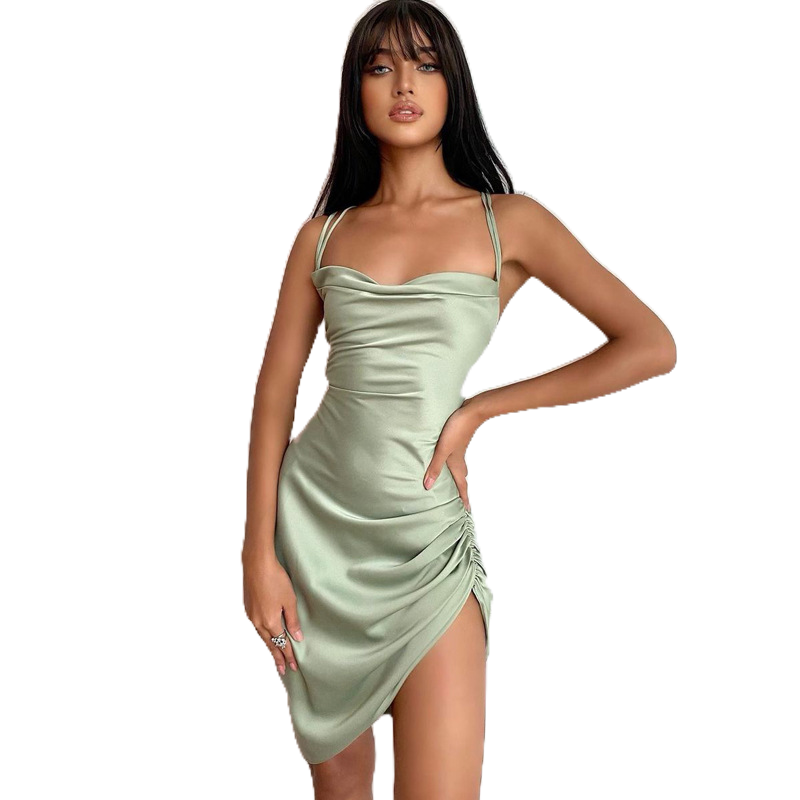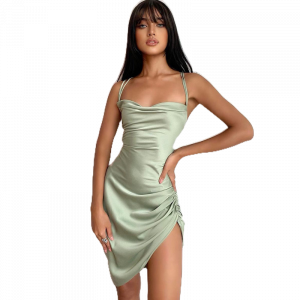 Shine like the stars with satin! If you want just the right amount of sparkle without the excessive glitz and glam, a satin dress is right up your alley. Satin dresses have been the latest fashion trend, especially as women's Christmas outfits, and for great reason. You'll look classy and stunning without much effort needed! Over 8,000 people bought this Weania backless satin dress! It's about time that you find out for yourself why people are so obsessed with it. If you've been on the hunt for a red Christmas dress, the odds are in your favor because it comes in red! Available in nine different colors, make sure to pick the color that flatters you the most! If the gathering calls for a less casual Christmas outfit and more on the formal side, this Celmia puff long sleeve satin dress is a great option to consider. This dress showcases a lot of fashion trends that were a hit this year – puff sleeves, satin material, and tight cuffs! Put your hair in a bun, and don some dangling earrings and strappy heels, then your outfit will be on point. 
3. Jazzy in a Jumpsuit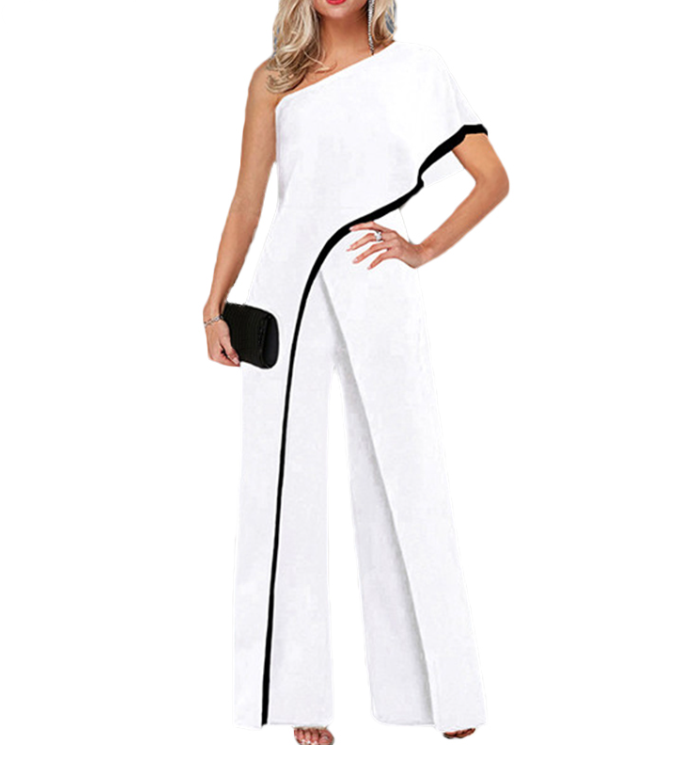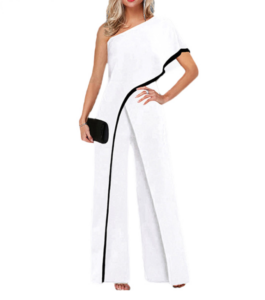 Jumpsuits – the perfect in-between if you can't be bothered to wear a dress and want something dressier than ordinary pants. Nothing says Christmas more than an elegant black jumpsuit! This Celmia halter neck jumpsuit deserves a spot in your wardrobe because of how laid-back yet gorgeous it looks. Relish in its halter neck cut, wide leg bottom, and head-turner cut! The great thing about this jumpsuit is that you can wear it all year round, even if it's not Christmas time. For a classier option, this Vonda one shoulder jumpsuit definitely takes it up a notch! Who doesn't love a one shoulder style with wide leg bottoms in white? You'll definitely look like a literal angel in this! Since jumpsuits are floor length, you can certainly get away with flat sandals that will keep your feet comfortable all throughout the night! This Christmas attire for a party will definitely turn heads! 
4. Polished in a Padded Blazer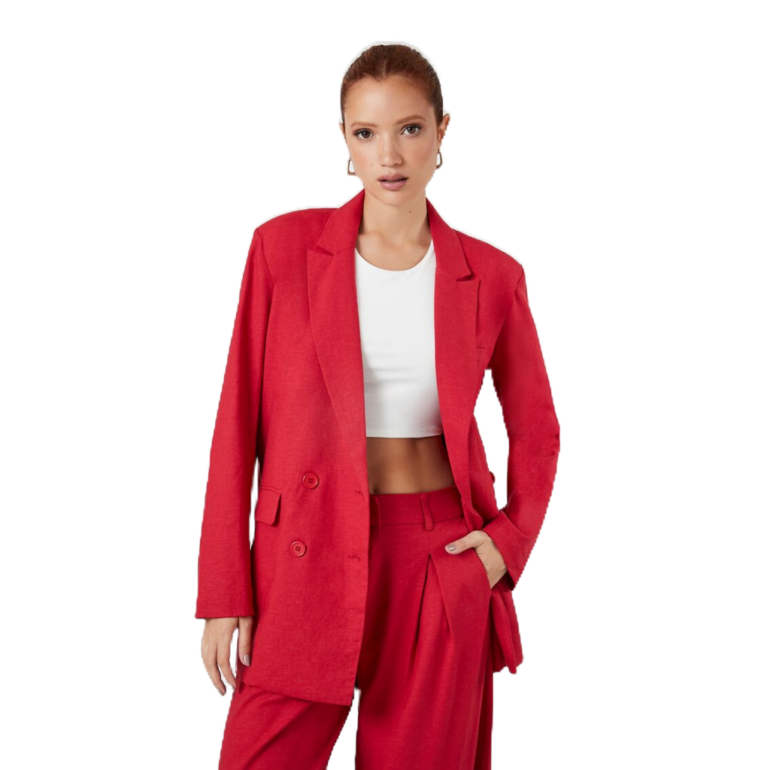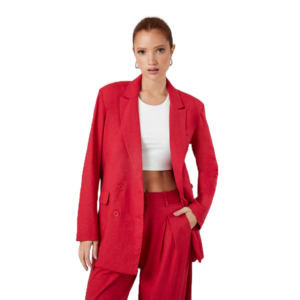 If you think shoulder pads are a thing of the past, you couldn't be more wrong! Shoulder pads are making a comeback with the popularity of padded blazers. As it gives the wearer a bit more definition in their shoulders, shoulder pads aren't going away anytime soon! Hop in on the trend with a padded blazer as part of your Christmas party outfit for ladies this year. This Forever 21 double-breasted notched blazer will make you stand out as you dress to the nines! Complete your look with a plain crop top and mini skirt to further highlight its blazing red color. You've got yourself a gorgeous Christmas outfit that you'll fall in love with. Take a look at this Zanzea Korean padded blazer too if you want a more casual look for a party Christmas outfit. Pair it with a black tube top and black trousers to make the blazer's color pop! Now you've got yourself a cute Christmas outfit!
5. Mesmerizing in a Matching Set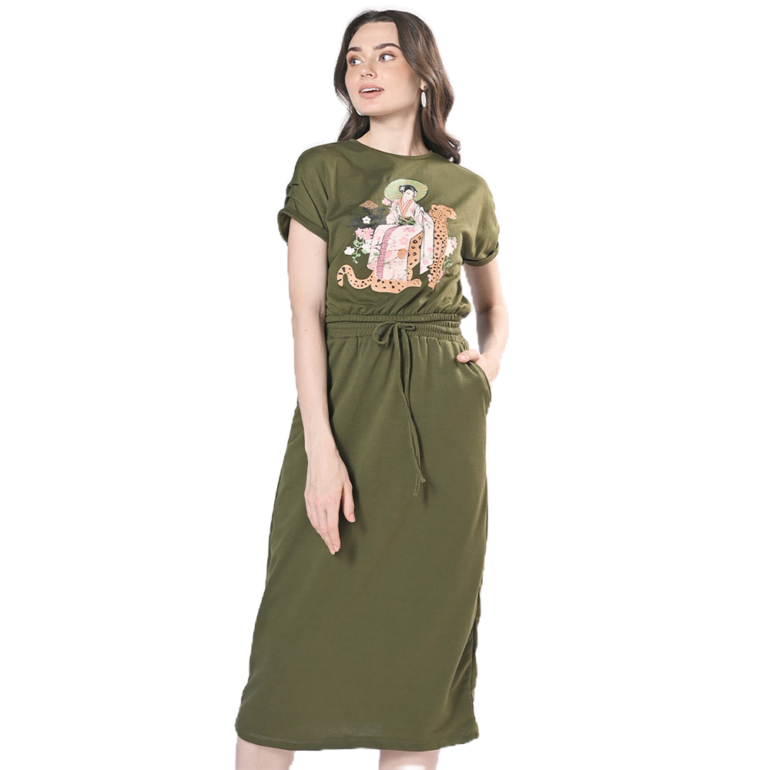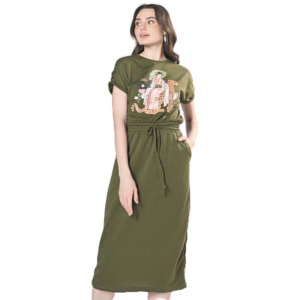 Aside from making it a lot easier for you to whip up a Christmas party outfit for ladies, matching sets are a real stunner because of the uniform and stylish look that it exudes! With Christmas being the main theme of your outfit, you better choose from the wide array of plaid sets that are available on Shopee! Take your outfit to the next level with heels, a clutch, and a leather jacket. This Plains & Prints co-ords is also a great pick if you want a casual look with no effort needed. With a top and shorts in a captivating olive green color, opt for a plain cardigan or sweater that will tie up your outfit! This Christmas party dress idea won't disappoint! 
All Eyes On You With These Christmas Party Outfits
Treat yourself to new additions to your wardrobe with the stunning Christmas party dresses and outfits available on Shopee! Christmas gatherings are a great reason to buy yourself Christmas party clothes so get shopping now. With the help of the Christmas party dress ideas listed above, all you have to do is take your pick. Outfit ideas for Christmas will never run out so you better add to cart now. 
No Christmas celebration is complete without gifts so check out these gift ideas for kids and small appliances gift ideas! Make the celebration even better with these grocery delivery services and easy Christmas recipes along with the best wine brands that people can't stop raving about. Plan your Christmas celebration as early as now with Shopee Philippines! Cheers, Shopee fam! 
Comments