If you think your iPhone is already cool on its own, we've got news for you. These sleek, top-of-the-line phones are bound to become way cooler with tons of clever iPhone accessories available in the Philippines! This time, we're going beyond the typical iPhone cases and iPhone chargers. From convenient to aesthetically pleasing, here are some unique iPhone accessories you never knew you needed!
iPhone Accessories That'll Make Your Life Easier and Better
1. Snap-on Stand And Wallet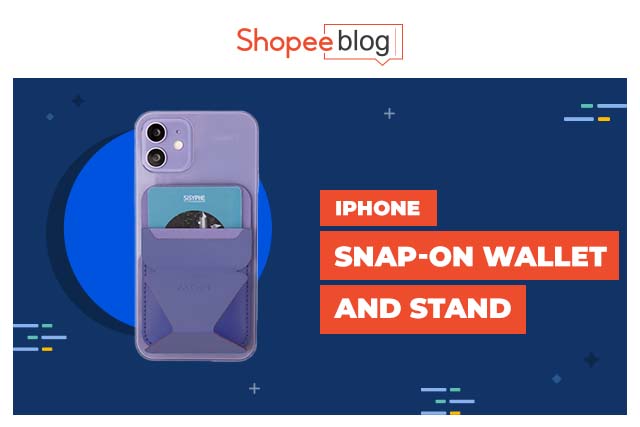 Thanks to MagSafe, there are hundreds of convenient accessories you can simply snap onto the back of your iPhones. Our first must-have MagSafe accessory on this list is the MOFT Snap-on Stand and Wallet. The first thing we love about this is you can store up to three cards and it will remain almost as thin as when it was empty. A simple fold will give you a sturdy stand that you can use for both portrait and landscape mode. Lastly, it's made of vegan leather and available in various colors, so you'll surely find one that suits your style.
2. iPhone Earphone Jack Adapter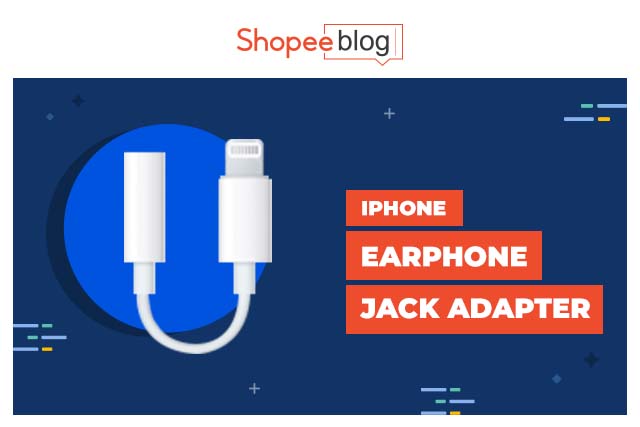 Let's face it – while the Apple Airpods and other Bluetooth earphones are incredible in many ways, sometimes we don't like the hassle of having to charge them or worry about losing one. So if you want to switch back to the good old headphone jack, the iPhone earphone jack adapter is your friend! It's a straightforward cord that lets you connect your headphones to an iPhone lightning connector. In case you don't have a pair of earphones yet, you can also buy Apple EarPods with a lightning connector.
3. iPhone Case For Diving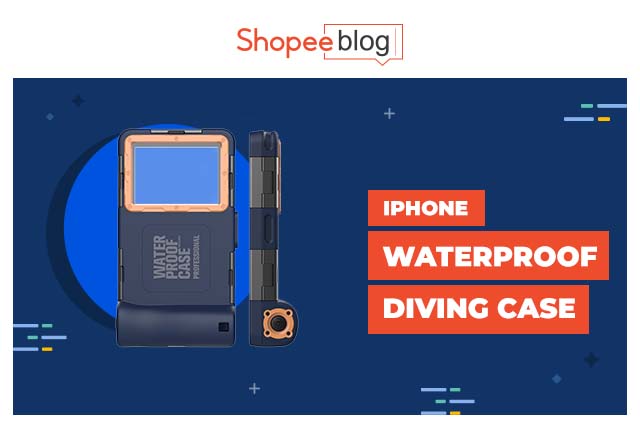 Get your iPhones summer-ready with this professional diving iPhone case! This waterproof iPhone case can go as deep as 30 meters underwater. That's deep enough to bring your phones along for scuba diving. There's also no need to worry about the quality of your photos and videos. Plus, this case features a clear anti-reflective lens and a sound enhancement system to avoid muffled audio! It even comes with a lanyard and you can attach a selfie stick at the bottom if you wish.
4. Moment Tripod Mount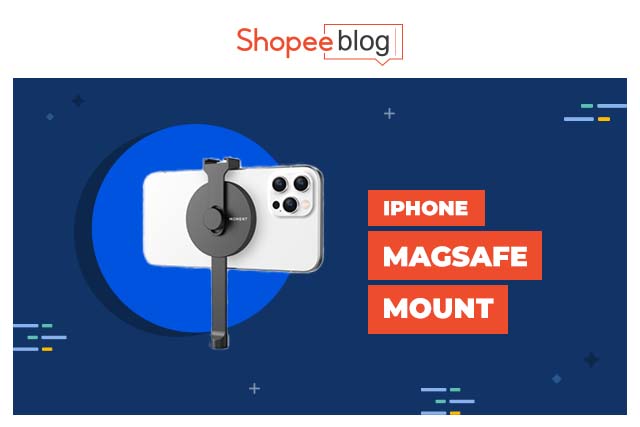 A tripod can't get as sleek and minimalist as this Moment Tripod Mount made for MagSafe. Featuring the latest (M)Force magnet, rest assured that your phones won't fall off the tripod, with or without a phone case! It also includes a cold shoe mount where you can attach camera accessories like microphones or LED flashes. Capture every moment the way you want to with its fully adjustable body!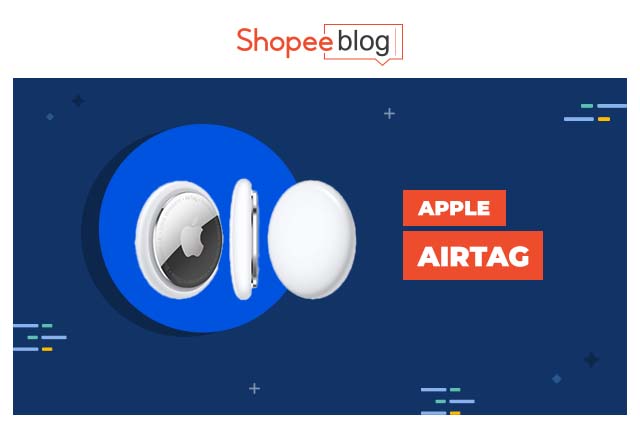 It's not exactly an accessory that you can attach to your iPhone, but an Apple Airtag is a must-have accessory that you can control with it! If you had to go as far as turning the place upside down to find your valuables before, an Apple Airtag is a seamless way to put a stop to it. With your iPhone, you can play a sound on the Airtag's built-in speaker, so you can just follow that sound and easily find your belongings. You can also find it with the Precision Finding feature. This will show you your valuables' location and directions to find them!
6. Flash Drive for iPhones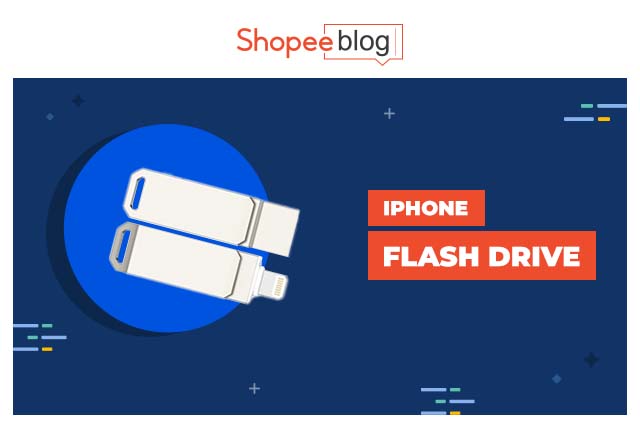 Running low on storage? That's not a problem with flash drives for iPhones. Instead of having to upgrade your phones to get more storage space, flash drives are a more affordable option to extend your storage. Check them out in various storage capacities on Shopee Philippines!
7. Apple MagSafe Battery Pack or Powerbanks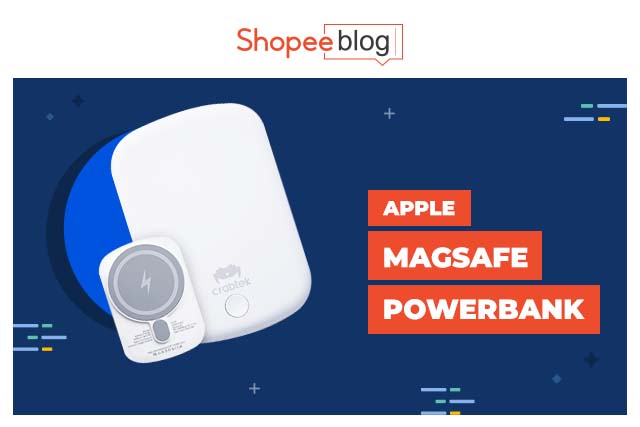 Charge your iPhones in a snap, literally, with an Apple MagSafe battery pack or powerbank! Our top choice is this affordable yet reliable CrabTek Portable Magsafe Powerbank. This thin, pocket-sized battery pack provides safe charging to prioritize your phone's battery health. Plus, you can use it as an extension of your phone's battery if you'd like! With a 20W adapter, you can charge both your iPhone and this powerbank while it's attached. And since you're attaching this to your phone, you might as well pick a color that suits you. Choose from matte black, matte white, salmon pink, and lavender! 
8. iPhone Wireless Charging Dock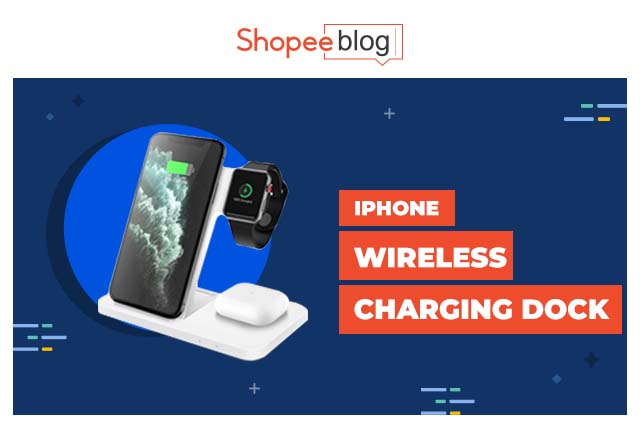 If you're one of the biggest Apple fans owning an arsenal of Apple products, here's a bright idea. Ditch your regular iPhone charger and buy an iPhone wireless charging dock that can recharge your Airpods and Apple watches at the same time! The LUKEN 3-in-1 15W Wireless Charger for Apple is our top pick if you're looking for a minimalist build along with safe charging. Trust us, this wireless charging pad is going to look great on your bedside tables or work desks!
9. LED Lightning Cable
Leaning more into aesthetically pleasing iPhone accessories, we have here a LED lightning cable that is sure to light up your room at night as you recharge your iPhones! The dancing LED lights to make it look like the electricity is visibly flowing from your outlets to your phone. How awesome is that? If you're connected to a laptop, this cable also allows you to charge while transferring your files. Not to mention, this lightning cable is fast-charging and is made with TPU, a flexible material that doesn't easily break!
Collect All The Unique iPhone Accessories You Can Find!
If you're ever looking for something to collect, why not collect these unique iPhone accessories that won't just enhance your iPhone experience, but your general lifestyle too? The shortlist of clever iPhone accessories above will make your life easier, even on a daily basis. But there's lots more to discover, so start scouring for more quirky accessories for iPhone now on Shopee Philippines! In case you're still looking to upgrade your iPhones, let this guide on iPhone 12 specs and iPhone 13 review help you with this grand decision.
Comments