Sometimes, all we need is our own little bubble where we can escape to and find comfort in. Whether that's when you're on the way to work, trying to focus on tasks in the office or at home, or even relaxing after a tiring day – having the best noise-cancelling headphones is a definite must. It allows you to drown out the noise and have your much-needed "me time". With all the amazing options out there, we've narrowed it down to five of the best noise-cancelling headphones that you should definitely treat yourself to! 
Best Noise-Cancelling Headphones for the Ultimate Treat
1. Sony WH-1000XM5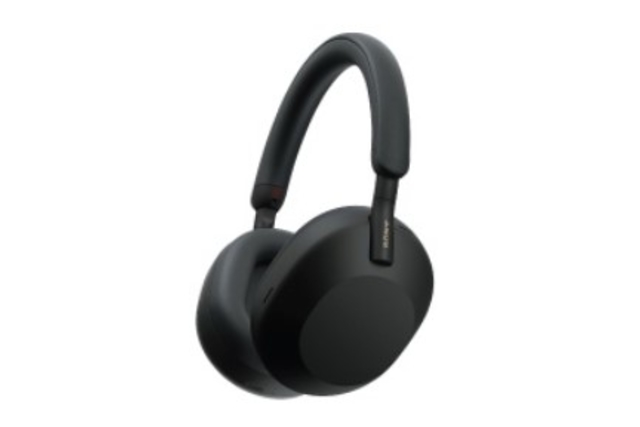 Surely, Sony is not a stranger when it comes to the tech world. With high-quality and innovative products, Sony knows how to take things up a notch like no other! When it comes to looking for the best noise-cancelling headphones, surely you've heard of the Sony WH-1000XM5 (also known as Sony XM5). Its predecessor, the WH-1000XM4, may have been close to perfection but with this new model, Sony is definitely inching even closer! It's no wonder why these wireless noise-cancelling headphones reign supreme in the noise-cancelling category – thanks to their unparalleled best-in-class noise-cancelling and exceptional sound quality. 
Say hello to Ambient Sound Control where you can adjust how much noise is drowned out while still allowing ambient noise to be heard. This is great for when you're walking on the street or even commuting. Aside from that, Sony made it even more personal by adding in a fully automatic Unique Atmospheric Pressure Optimizing coupled with the Personal Noise Cancellation Optimizer. With both of these features, the headphones will adjust the noise cancellation based on the atmospheric pressure that surrounds you and what you're wearing. On top of that, Sony added multiple microphones to this headphone along with a noise reduction system so you can enjoy noise-free calls! This is certainly by far, the best noise-cancelling headphone with microphones that deliver crisp and clear audio. 
2. Bose 700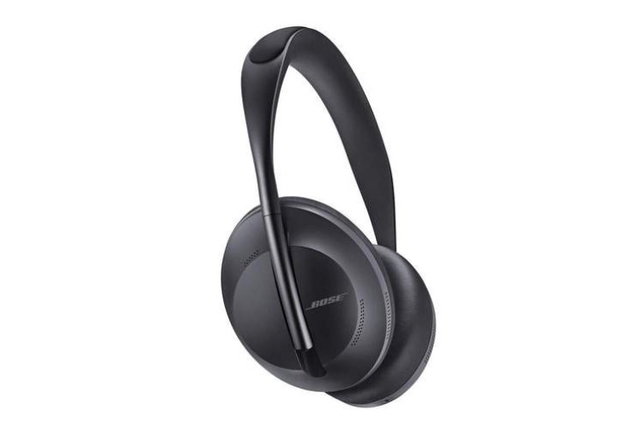 Talk about up to 20 hours of battery life, built-in voice control, and lightweight design! The wireless Bose Noise Cancelling Headphones 700 surely is one to try! With amazing features that keep their competition on their toes, Bose knows how to make sure that they offer features that are worth your money. The Bose 700 gives you full control over what you want to hear.
Aside from its top-notch sound quality, you can definitely count on its built-in microphone too so your calls are as crystal clear as can be. It also has a Conversation Mode! This means that when you get a call while listening to your favorite tunes, it will automatically pause your music so you can have a conversation even without you lifting a finger. With all these amazing headphones features, you'll find yourself wearing this for hours on end. Worry not because you can experience comfort thanks to its leather cushion. It's as lightweight and comfortable as can be on your head. 
3. Apple AirPods Max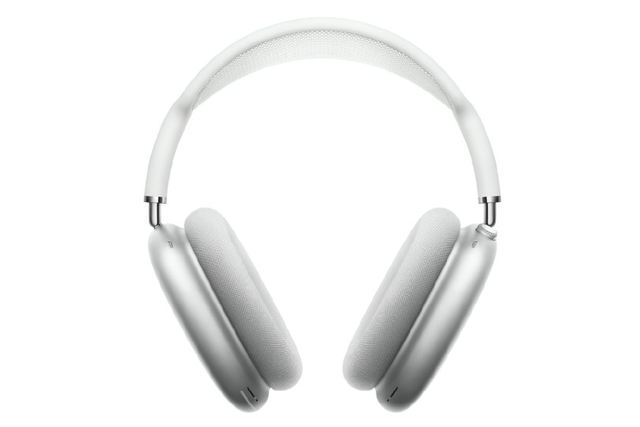 If you're willing to splurge a little, the Apple Airpods Max is definitely up your alley! You should give the Apple Airpods Max a shot especially if you're a fan of the Apple AirPods. Apple took the Airpods to the next level with these headphones. Experience the wonders of Active Noise Cancellation with Transparency Mode which allows you to hear important ambient noise without it drowning out the audio you're listening to. This headphone has six outward-facing microphones so that it can tell what environmental noise surrounds you, and two inward-facing microphones to detect what you're hearing for the best listening experience possible.
Apple didn't stop there! The headband is unlike any other as it's made with breathable knit mesh. You won't have to worry about it feeling stuffy and hot, thanks to this material. This stainless steel frame, coupled with the coziest ear cushions, will feel like a gentle hug as it sits comfortably on your head. With these wireless noise-cancelling headphones, doing chores, going from one place to another, or even relaxing will be a completely different experience. 
4. Marshall Mid ANC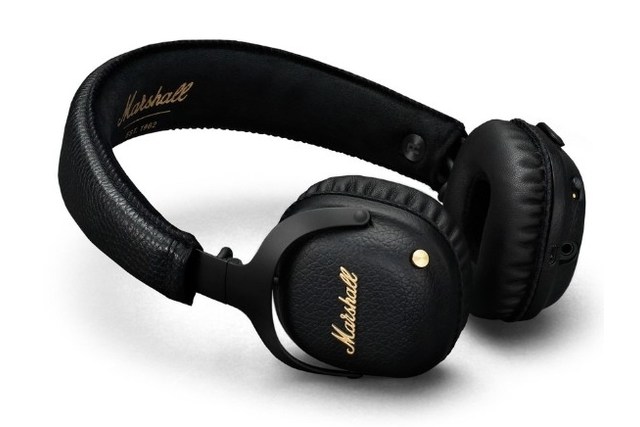 If there's one thing that Marshall as a brand takes pride in, it's their exceptional audio quality! The same goes for the Marshall Mid ANC headphones. You can enjoy top-notch audio quality for up to 20 hours with active noise cancellation (ANC), or more than 30 hours without ANC. At an affordable price, you can relish in the wonders of active noise cancellation, thanks to these headphones. 
It has a detachable cord, Bluetooth connectivity, and even Voice Assistant to make sure that you can seamlessly shift from one activity to another. On top of that, this active noise-cancelling headphone has an ergonomic fit together with that classic signature Marshall design that you can recognize from afar. Constantly on the go? The Marshall Mid ANC headphones are collapsible, making them portable and travel-friendly! 
5. Jabra Elite 85h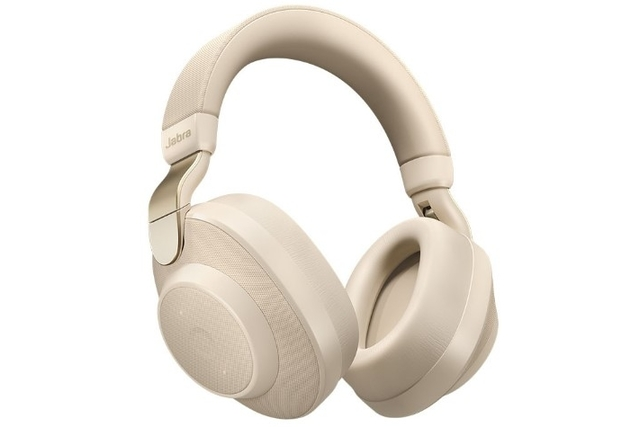 Aside from its stunning colors, the Jabra Elite 85h headphone surely isn't lagging behind when it comes to being one of the best noise-cancelling headphones. The Jabra Elite 85h headphones have speakers that will deliver the best and clearest audio quality out there. As for its noise-cancelling feature, this headphone has eight microphones. Four of these microphones are dedicated to detecting the noise that surrounds you so your headphones can automatically adjust and drown out any unwanted noise. As for taking calls, it uses six of these microphones to ensure that you have the clearest call quality without having to deal with wind noise and other background noise. 
Having up to 36 hours of battery life means you can use your headphones the entire day! And in just 15 minutes of charging, your headphones will have 5 hours of battery life already. Talk about fast charging! With the help of a Voice Assistant like Alexa, Siri, or Google Assistant, you simply have to say the word! Jabra surely won't disappoint when it comes to the best noise-cancelling headphones.  
6. Bose QuietComfort 45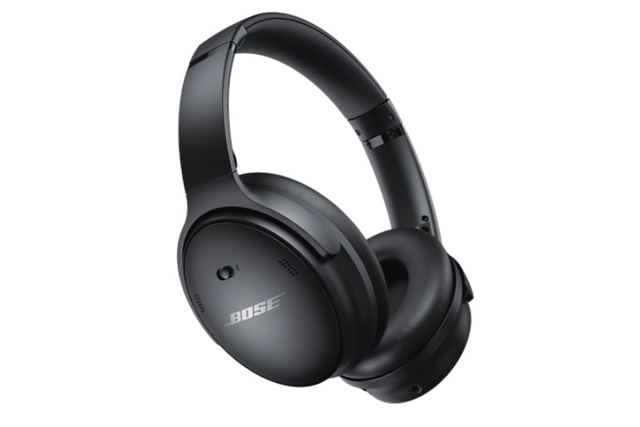 Another Bose headphone that can't go missing on our list of the best active noise-cancelling headphones is the Bose QuietComfort 45! Poised as one of the original wireless noise-cancelling headphones, Bose does it perfectly when it comes to balancing the right amount of active noise-cancellation and comfort with the QuietComfort 45. If you want to experience listening to music with minimal distortion, then the Enhanced Acoustic Noise-Cancelling feature is perfect for you! On the other hand, the Aware Mode is great for those who want to be able to listen to their music and their surroundings simultaneously. 
Enjoy up to 24 hours of playtime without feeling a hint of discomfort thanks to carefully selected materials that allow for this wireless headphone to deliver on its promise of quiet comfort. It doesn't end there! Say hello to clearer calls with the help of six microphones attached to this headphone. When it comes to the best noise-cancelling headphones with microphones, the Bose QuietComfort 45 won't fail you! 
7. Sennheiser HD 450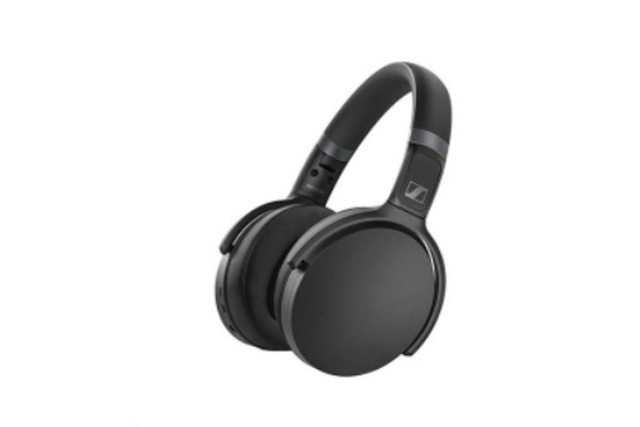 For those on the hunt for the best budget noise-cancelling headphones, it's high time for you to give the Sennheiser HD 450 a shot! Aside from not drilling a hole in your wallet, this best budget noise-cancelling headphone is jam-packed with amazing features that will leave you in awe. With its deep dynamic bass, Bluetooth connectivity, and overall top-notch sound, you'll have a listening experience that's one for the books! 
With up to 30 hours of battery life, the Sennheiser HD 450 is not just the perfect noise-cancelling headphone with microphones but a great travel companion too! Thanks to its compact and foldable design, you can stash it in your bag and be on your way. Plus, you can easily take control of what you're listening to with the help of the touch buttons placed on this wireless headphone's earcups! 
Treat Yourself to the Best Noise-Cancelling Headphones Now
With all the hard work you've been putting in, it's definitely time that you relax and buy yourself one of the best noise-cancelling headphones for sale on Shopee. From great quality to affordable prices, you surely won't regret making this purchase. For more affordable options, check out The Best Budget Wireless Earbuds To Listen To Your Favorite Tunes too! Still unsure? Start off by reading Headphones Vs. Earphones: Know When To Use What. 
Comments