Summer is here and your makeup collection should be at the ready! Makeup looks tend to change depending on the season. Since summer is here, it's high time for you to make sure your makeup products come with as much Sun Protection Factor (SPF) as possible. If you're looking for some makeup inspiration, we've narrowed down some of the best and most popular summer makeup looks that will surely enhance your beauty. So make sure you're logged on to your Shopee account because you'll definitely find yourself adding these products to your cart by the end of it! 
5 Summer Makeup Looks That Are Trending Online
1. "No Makeup"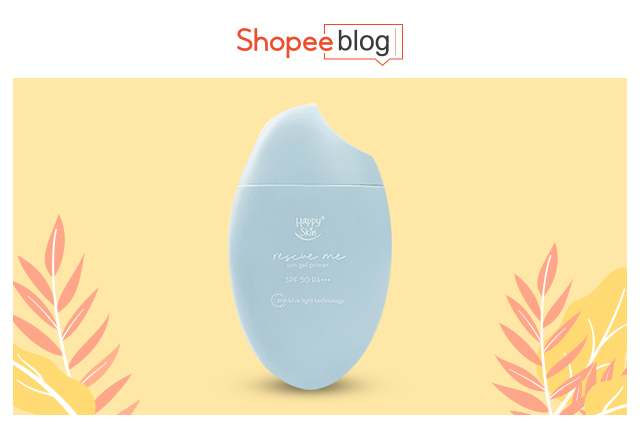 If there's one makeup look that we can never get tired of, it's the "no makeup" makeup look. This timeless look is one of the best summer makeup looks! Without having to layer on too many products, you can let your skin breathe while still looking your best self. This summer makeup look allows you to reach for your favorite skin tints or even moisturizers that blur out any blemishes while keeping you sun-safe! 
Happy Skin makeup hits all the marks when it comes to products that contain SPF and skin-caring ingredients. The Rescue Me Tinted Sun Gel Primer is a perfect option as it works both as a primer and a skin tint. With SPF 50, no white cast, anti-blue light technology, and a universally flattering tint – this is simply a must-have. Prefer to steer clear of any tints? Go for the Rescue Me Invisible Sun Gel Primer! Even without a tint, it blurs out pores and contains hyaluronic acid to keep your skin hydrated while under the sun. Check out the Second Skin Tinted Moisturizer, the newest Happy Skin makeup product! Available in five different shades, you will come to love this product thanks to its buildable coverage and an amazing ingredient list that will care for your skin. Throw in the SPF 20 to seal the deal!
Another local brand that continues to be the talk of the town is Issy and Co makeup! With their Active Skin Tint and Concealer, you can easily nail the "no makeup" makeup look. Their skin tints and concealers are available in nine different shades. This is the broadest shade range ever launched by a local brand! Formulated with SPF 35, niacinamide, glycerin, and other ingredients that your skin will love – it's no wonder that Issy and Co makeup products are easily sold out so you better act quickly!
2. Dewy Skin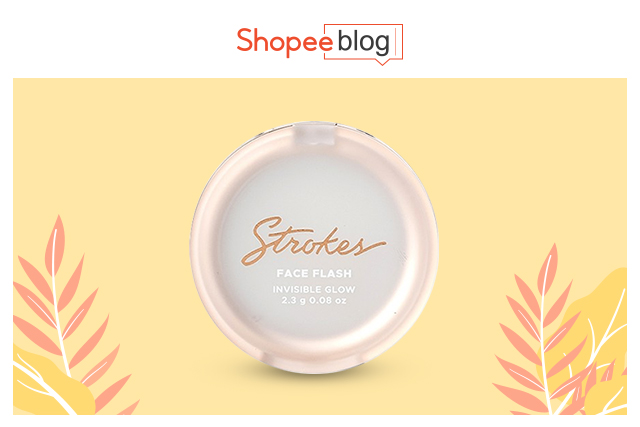 Who doesn't love the dewy skin look? The dewy skin makeup look can make you glow without going overboard with the shimmer. Aside from hydrating your skin, makeup highlighters can easily help you achieve this look. Apply your makeup highlighter on your cheekbones, cupid's bow, the bottom of your eyebrows, and other high points of your face that light naturally reflects on. 
The Face Flash in Invisible Glow from Strokes makeup is the perfect highlighter for this look. It doesn't contain any speck of glitter, so your glow will look as natural as can be. If you prefer to have a bit of color to your highlighter, then the Face Flash in Pearlescent Pink is another great option. It has the perfect amount of color and has light-catching pearls for added shimmer. 
Are you willing to take that natural glow up a notch? Grab the Liquid Highlighter from Sace Lady makeup that's jam-packed with glitters! Don't fear the shimmer because it still gives you a natural finish and lasts up to 12 hours. This Sace Lady makeup product comes in three different shades so go ahead and take your pick!  
Focallure makeup continues to be a staple in makeup collections so it's no surprise that they also have a great highlighter that is perfect for this summer makeup look! The Focallure makeup Highlighter Stick gives off a luminous finish that won't budge and it's non-greasy. You can easily enhance the high points of your face with this product to pull off the dewy skin look!   
3. Bright Eyeshadow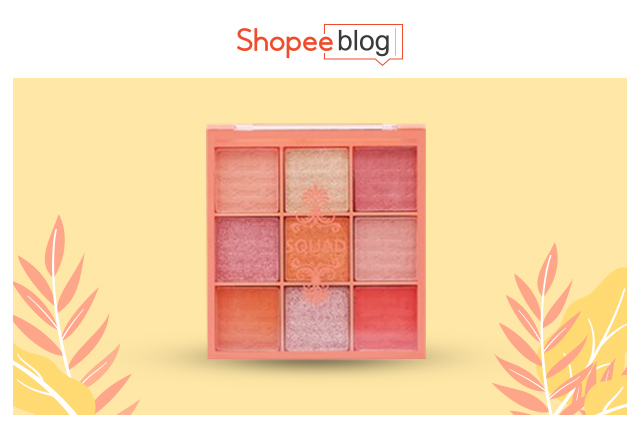 If you think that the sun can be the only bright thing during the summer, you couldn't be more wrong! Step outside of your comfort zone and play around with colorful eyeshadows! This is among the best summer makeup looks this year because of how fun and eye-catching it is. It's about time to add a pop of color to your eyeshadow palette collection! 
Squad Cosmetics makeup has a wide array of eyeshadow palettes that vary in color and intensity. With heavily pigmented eyeshadow makeup, this is your sign to treat yourself to some Squad Cosmetics makeup! The Coral Mini Eyeshadow Palette is a great start if you don't want to dive headfirst into the world of brightly colored eyeshadow. This palette contains a great combination of matte and shimmery shades that range from light to deep colors, so you have the freedom to mix and match! 
If you're not scared of colors, then Vice Cosmetics makeup is right up your alley! The Keriboom Eyeshadow Palette might just be what you're looking for. Choose between the blues or the pinks palettes, depending on which color profile you prefer. Plus, Vice Cosmetics makeup is vegan, paraben-free, and cruelty-free! Get ready to turn heads with a bright eyeshadow to light your way.  
4. Sun-kissed Blush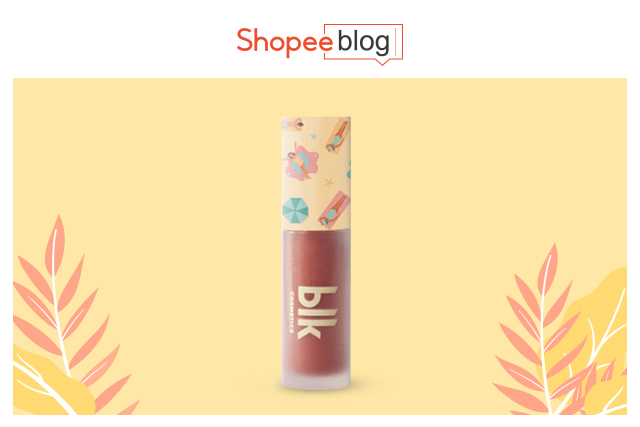 Wondering how to look sun-kissed but still sun-safe? The sunkissed blush summer makeup look is the answer to your question! Gone are the days of having to sit or lounge under the sun just to have that sun-kissed blush on your cheeks. The best summer makeup products have got you covered. 
The Fresh Sunkissed Creamy All Over Paint from BLK Cosmetics makeup has been all the rage, especially when summertime comes swinging about! Available in 10 different shades that are flattering for any skin tone, seamlessly blend this across your cheeks and you're all set. But don't stop there! You can also use this BLK Cosmetics makeup product on your eyelids and lips! 
Aside from their best-selling lipsticks, O.TWO.O makeup also has an amazing and highly pigmented 3-in-1 Makeup Clay that can easily give you the sun-kissed blush look! This O.TWO.O makeup product has a dewy finish, lightweight texture, and comes in eight different shades. 
If you're curious about the newest makeup brands out there, then it's about time that you discover Chu Chu Beauty makeup! With their adorable packaging, high-quality makeup products, and affordable prices, you'll find yourself shopping for their products in no time. Their Multiuse Heart Stick is a great and mess-free way to achieve the sun-kissed blush summer makeup look! This creamy and buildable Chu Chu Beauty makeup product is available in six shades and you can apply it to your cheeks, lips, and eyelids!  
5. Fluffy Brows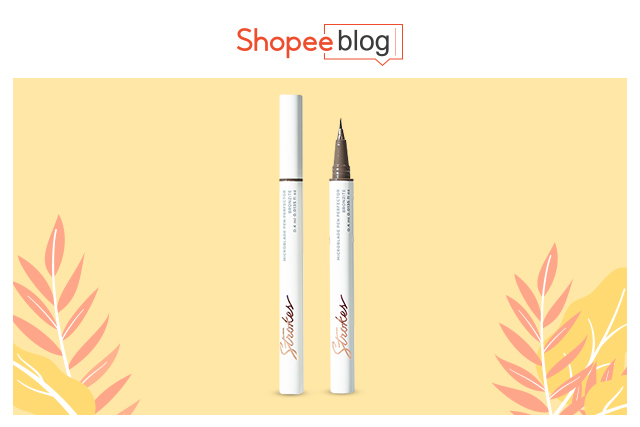 Your summer makeup look can never be complete until your eyebrows are on fleek! The latest eyebrow trend is the fluffy brows. Although it takes a few steps to achieve this look, rest assured that once you get the hang of it, you'll come to love and appreciate one of the best summer makeup looks on the internet! 
Strokes makeup has all the products that you can possibly need to nail this look! Start with the Brow Colorist and brush all your eyebrow hair upwards to create a fluffy effect. Then, reach for the Microblade Pen Perfector to draw in hair-like strokes that will look as natural as possible. Once that's done, use the Brow Sculptor Duo to fill in any other gaps that you see in your eyebrow. This will make your eyebrow look fuller and thicker. Feel free to define your eyebrow shape with this too! And there you have it, fluffy brows to conquer the summer! 
Take Over The Summer With These Summer Makeup Looks! 
Are you ready to make the most out of your summer? Try out the different summer makeup looks listed above and you'll definitely have a fun and memorable summer! With summer on your mind, check out these swimwear brands and summer fashion for men to make sure you've got all your bases covered! Not sure where you're headed? If traveling locally is your thing, be sure to read about the best beaches near Manila or the best staycation hotels in the metro. Otherwise, get your passport ready and book a flight to visit these visa-free countries for Filipinos! 
Comments