Ever left the house with your phone at half battery because you forgot to plug in the charger the night before? While this is common with regular phone chargers, you can easily sidestep this problem by investing in wireless charging pads! With the best wireless chargers nowadays reaching up to 15W, there's no better time to explore the world of wireless charging pads than the present. From charging multiple devices to minimizing wire clutter, here are some of the best wireless chargers money can buy.
Unmatched Convenience with the Best Wireless Charging Pads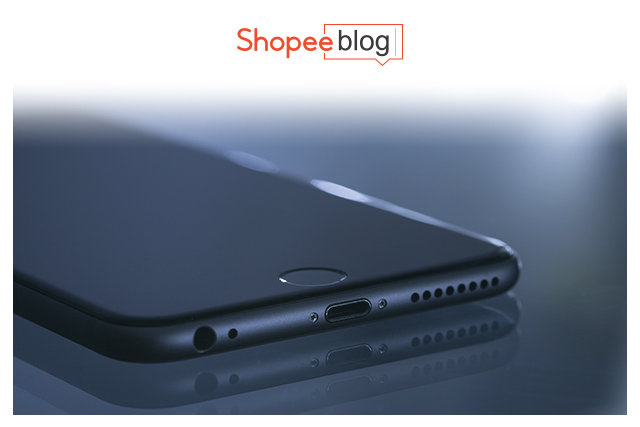 Credit: Torsten Dettlaff / Pexels
1. Baseus Jelly
All the best wireless charging pads come in sleek black, but why not spice things up with Baseus Jelly Wireless Chargers (available in the Baseus Official Store)! Unlike other wireless charging pads, this Baseus wireless charger utilizes a translucent jelly texture that will give your desk an aesthetic boost. In spite of this unique material choice, the charger uses pure copper coils internally. This makes it capable of up to 15W fast charging so you can minimize device downtime!
2. Spigen Essential Wireless Charger
Besides being known for their durable phone cases, Spigen wireless chargers are also extremely popular among the wireless charging pad competition. Among their various designs, their title of best wireless charger belongs to the Spigen Essential! Worried about how certain chargers tend to have flashing lights while charging? Make use of ControlLight—a feature that ensures that its LED lights are dim enough to guarantee uninterrupted rest. Also, to prevent your phone from overheating, the Spigen Essential has Intelligent Power Technology to deter issues like current surges and short-circuiting!
3. PROLiNK Qi Wireless Charging Pad
Don't buy the best wireless chargers that aren't compatible with your phone! Fortunately, PROLiNK's Qi Wireless Charging Pad (available in the PROLiNK Official Store) is Qi-certified—meaning that it meets the universal standard for wireless charging. By buying such Qi-certified PROLiNK wireless chargers, you're essentially future-proofing yourself as phones that are capable of wireless charging will be utilizing the Qi standard moving forward. We also love how the charger is only 7mm thick, making it the ideal travel buddy! 
4. Xiaomi Mi Wireless Charging Pad
We can't talk about the best wireless chargers without discussing everyone's favorite affordable brand! The Mi Wireless Charging Pad (available in the Authorized Mi Store) expands the Xiaomi ecosystem to include wireless charging pads that competently recharge the batteries of smart devices. From looks alone, Xiaomi has designed this Xiaomi wireless charger to be sleek and minimalist with its aluminum base and slip-resistant silicone top. This combined with its 10W fast charging capabilities make this our recommendation for modern homes.
5. KUULAA Qi Wireless Charger
Take things up a notch with the KUULAA Qi Wireless Charger (available in the KUULAA Official Online Store) for fast charging! All the latest phone models are Qi-compatible, and that means you can charge safely and quickly with this wireless charging pad. With a high power of 15W and an affordable price, there's no reason not to choose KUULAA! Since it can adapt to different phone models, it's the perfect wireless charger to have in your living room.
Cable-less Device Charging with the Best Wireless Chargers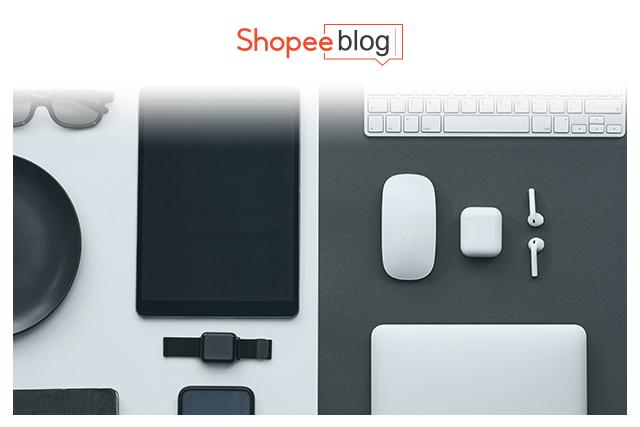 Credit: fauxels / Pexels
1. Anker PowerWave
As one of the few non-pads on this list of best wireless chargers, the Anker PowerWave keeps your phone propped up while replenishing its battery levels. Whether you're engaging in a video call or watching videos, this Anker wireless charger has you covered as it allows for up to 10W of fast charging. Unlike some wireless charging pads, the PowerWave works through protective phone cases. This allows you the convenience of not having to remove a case to recharge your device!
2. Miniso Wireless Charging Mouse Pad
Besides its array of soft toys and travel pillows, did you know that Miniso also offers its own Wireless Charging Mouse Pads? As you're surfing the web or getting work done, you can easily charge your phone by placing it on the portion connected to the micro USB cable. We're also giving props to Miniso for its comfortably engineered mousepad. Thanks to its anti-slip design and far-reaching wireless charging range, we guarantee you'll discover plenty of utility while using this at your workstation!
3. VictSing Seneo 3-in-1 Wireless Charging Pad
Want to charge multiple devices in one go? Why not take advantage of the utility from VictSing Seneo (available in the VICTSING Official Store)! Unlike other wireless charging pads, this VictSing wireless charger takes multitasking to the next level by simultaneously fast charging your smart watch, earbuds, and phone. From saving you plenty of time to keeping all your devices charged in a single place, the VictSing Seneo is one of the best wireless chargers for multitaskers and is a must-own accessory for its prowess at concurrent charging.
4. UGREEN Qi Wireless Charging Dock
Similar to the Anker PowerWave design, the UGREEN Qi Wireless Charging Dock (available in the UGREEN Flagship Store) is a popular choice! Thanks to its internal double coil, you can charge almost any phone model with guaranteed stability. You can charge horizontally and vertically on this dock! That means you can efficiently charge while still using your phone. You can definitely charge with a phone case on, as long as you remove metal and magnetic accessories! The UGREEN wireless charging dock is perfect for bedside tables or work spaces, so shop now on Shopee Philippines!
5. Basesus Qi Wireless Car Charger
In case you didn't know, a wireless charging pad doesn't necessarily have to be indoors. The Baseus Qi Wireless Car Charger is one of the niftiest interior car accessories you could own! A car mount holder is almost a necessity nowadays, especially useful for navigation purposes, but you can reach greater heights when it charges your phone at the same time. This wireless charger allows for 15W of quick charge, so you can use your phone while driving and still have a fully charged battery when you get to your destination! We just want to put it out there—do not text and drive! This car mount charger is only for easy access to navigation apps or to your media when connected to the car's radio.
No More Tangled Wires with These Wireless Charging Pads and Chargers
You'll never need to deal with tangled wires and forgetting to plug your phone in for charging again! Shop wireless chargers on Shopee Philippines to keep your phone's battery full as much as possible. The wireless charging pad is only increasing in popularity, and we can offer you the best prices. Cables are hard to manage because they are quite fragile, so you can do away with those and stick to wireless charging! You can even find wireless charging powerbanks online to save space in your bag. Make the switch and go wireless today!
This article was first published by Shopee Singapore.
Comments