Update: PS5 Pre-Order Live on November 20
Pre-order the PS5 from Gameline on Shopee Philippines! Set your reminders for 2PM, when pre-orders go live. Be quick because this will only be open for 5 minutes or until stocks last. Be one of the first to own the next generation PlayStation console in the country!
PS4 vs PS5: What You Need to Know
So—Sony's PlayStation (PS) 5 is set to be launched on November 12 in the United States and Japan. You might be one of the millions who are at the edge of their seat, comparing the PS4 vs PS5 and deliberating on whether to cop the newest console or not. We understand how essential console gaming has become at this time and age, so we're here to help.
On average, Sony releases a new version of the PS console every decade or so. It came as a surprise to many gamers that the PS5 was announced after just seven years since the PS4 in 2013, which prompts the question: is the new console worth the upgrade? 
If you already own a PS4, you might be hesitant to spend on something that could be the same version with a few minor upgrades, especially since the PS5's estimated selling price is at ₱29,500 or more. Although the exact PS5 release date for the Philippines is still unknown, it will not hurt to do some research as early as now to know what you (might) pay for. 
Let's weigh in on the differences, PS4 vs PS5 style!
Games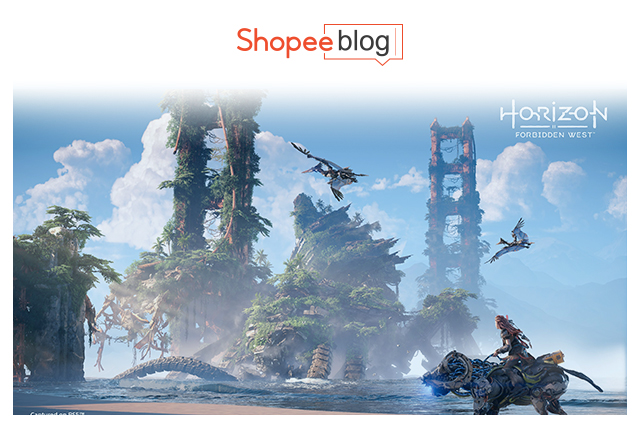 Credit: Guerrilla Games
First, let's take a look at the games of PS4 vs PS5. Here are a few of Sony's most anticipated titles for PS5 in particular: Ratchet and Clank: Rift Apart, Demon's Souls, Marvel's Spiderman: Miles Morales, Horizon Forbidden West, God of War: Ragnarok, Final Fantasy 16, and Gran Turismo 7. The PS5 release also coincides with the other upcoming games this November. Some of these include Assassin's Creed: Valhalla, Call of Duty Black Ops: Cold War, and Cyberpunk 2077. 
At the same time, there's no need to worry about older games going to waste. The PS5 console is backward-compatible with PS4 games—even rendering the graphics in higher resolutions. Straight from Sony themselves, gamers should expect that over 4,000 existing PS4 games will be playable on the PS5 console!
Design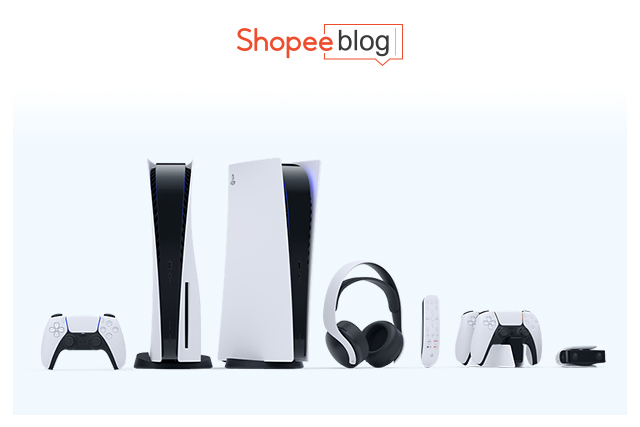 Credit: PlayStation
Say goodbye to the sleek black PS that we grew up with. Now more striking than intimidating, the PS5 console boasts white as its primary console color that will surely capture looks. Noticeably, the PS5 console is also much larger and heavier than its predecessor. These conscious decisions on Sony's part are almost reminiscent of the retro consoles its earliest generations had. 
Controller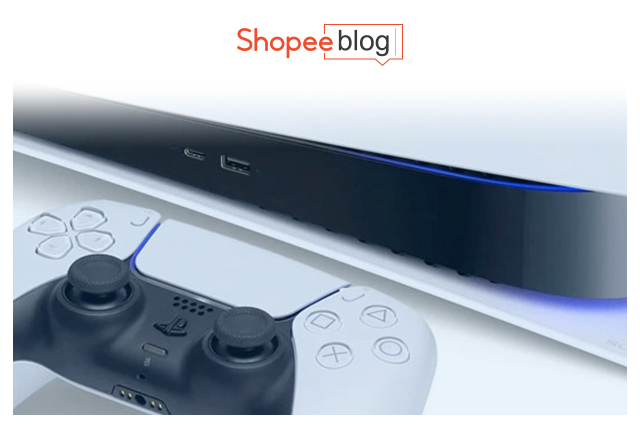 Credit: PlayStation
From DualShock to DualSense, the PS5 controller upgrade is pretty straightforward. This time around, the PS5 controllers have haptic feedback (sensations that are more in line with the experience), adaptive triggers (resistance based on what object is used in-game), and a built-in microphone (headphones no longer necessary to communicate with other players). Of course, the headphone jack will be available on the PS5 controller for those who still prefer to use gaming headsets. 
Since video game live-streaming is on the rise, Sony has made it more convenient for gamers to relive moments. The DualSense in every PS5 controller comes with the brand new Create Button. Although Sony hasn't exactly specified how it differs from its original Share Button, there are speculations that it might reimagine the way we share our gaming experience with friends and strangers around the world. The mystery of it all is something to definitely look forward to!
Specs
On the more technical side of things, view the full spec comparison below: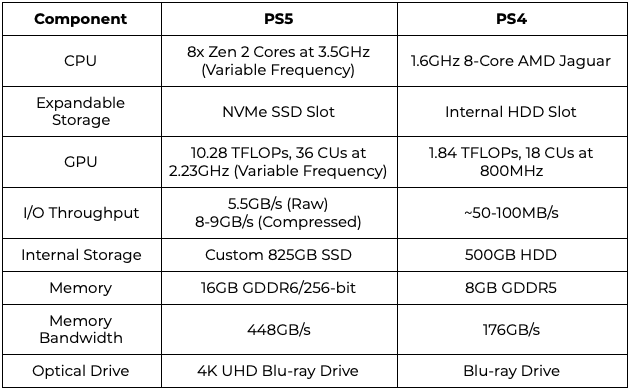 Credit: Push Square
With its ultra-high-speed SSD, much emphasis is placed on the PS5 console's incredible loading speeds upon opening and playing a game. The 3D audio effect also became the buzz of the city, for good reason! Not only can it process 1,000 seconds of audio in a jiffy, but it also acts as a surround sound for the full immersive experience. You might as well be the character in the game. 
Along with the PS5 console, Sony has confirmed to sell a PS5 Digital Edition. In a nutshell, it carries the same specs and design as the original PS5 console, minus the disc drive. 
It's Time To Move On
There is a reigning champion in the PS4 vs PS5 debate. Clearly, the PS5 console outranks the PS4 in all areas. To answer this blog's question: Yes, the PS5 is worth the upgrade based on our PS4 vs PS5 assessment. PS4 has served us well over the years. Now, it is time to move on to greater things as we anticipate the new PS5 console in the Philippines.
Speaking of copping the latest models, have you considered switching to the new iPhone 12 as well? For those who need a little push to purchase, check out iPhone 12 Specs You Wouldn't Want To Miss Out On! to see what everyone is so excited about!    
Comments