It's been a few months since the latest iPhone 13 line-up has been released. With all its promising features and upgrades, one may wonder if it's still worth the upgrade. If you're one of them, then you've come to the right place! The iPhone 13 and Pro models come with promising pros but also a few dealbreaker cons for some. Here to simplify it for you, this is the review you've been waiting for! Read on to discover our iPhone 13 review! 
The iPhone 13 Mini and iPhone 13 Review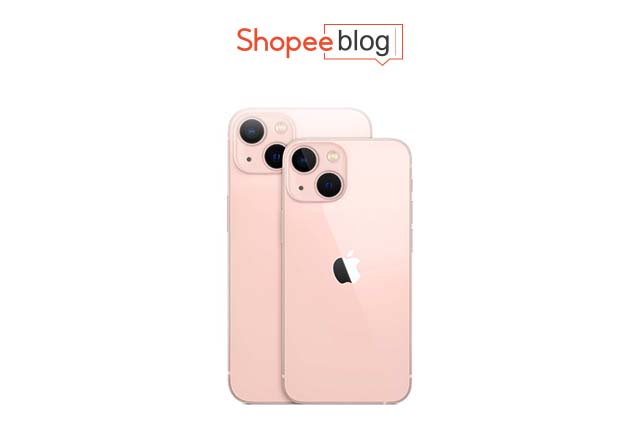 Starting from ₱44,990 and ₱50,990, the iPhone 13 Mini and iPhone 13 have definitely made their mark in the world of Apple users! Although the upgrades aren't as radical and lean more towards subtlety, it's still worth noting that Apple did their job right in most of the features that the iPhone 13 line-up boasts of! 
Pros 
Superb camera quality with better sensors
Longer battery life
Cinematic Mode is a game changer
Cons
Cinematic Mode has a lot of room for improvement
Selfie camera could be better
Notch is not small enough
No ProMotion display
Surely you've heard of how great Apple cameras are in general. But the iPhone 13 Mini and iPhone 13 have taken it up a notch. The iPhone 13 camera quality has definitely made its mark. The Wide-Angle Camera comes with a better and larger sensor that is sensor-based stabilization. No need to worry about blurry photos with this one! Plus, it has the Ultrawide Camera too with an upgraded sensor that allows it to capture more light, making it a lot better for dim or low light conditions. Enjoy the beauty of having less noise in your photos! Aside from its spectacular cameras, it also has amazing battery life that outperforms the battery of the iPhone 12 line-up. This may result in the phone being heavier. But in exchange for a better battery life, it's totally worth it! Lastly, the Cinematic Mode which is available in the iPhone 13 Mini and iPhone 13 has been the talk of the town with its amazing ability to blur out the background and easily shift the focus from one subject to another.
However, given that this is the first generation of the Cinematic Mode, there's definitely a lot of room for improvement. Easier and smoother shifting in focus when editing in Cinematic Mode will definitely be a huge help. Another downside to the cameras is the selfie camera. Although it's a good enough selfie camera, it pales in comparison to its rear cameras. On top of that, the issue with the notch is still a huge deal for many users. Despite it being 20% smaller, an even smaller notch will seal the deal. With the ProMotion display only available in the Pro models, that instantly makes it a con for the iPhone 13 line-up. Experiencing the 120Hz refresh rate is reserved for the Pro users so you're gonna have to do an upgrade if you want to give it a try! 
The iPhone 13 Pro and iPhone 13 Pro Max Review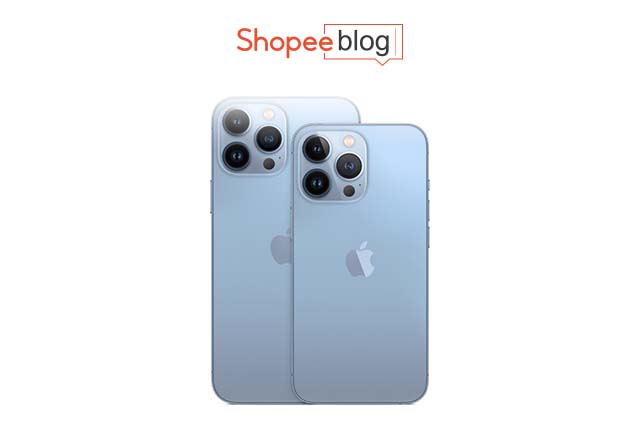 If you think that the iPhone 13 Mini and iPhone 13 are already mind-blowing, prepare to be blown away even more with the Pro line-up! This is the iPhone 13 Pro review and iPhone 13 Pro Max review that you've been looking for. The iPhone 13 Pro and iPhone 13 Pro Max features are jampacked with better battery life, top-notch cameras, and the ProMotion display that people can't stop raving about! Starting at ₱63,990 and ₱70,990, the iPhone 13 Pro and iPhone 13 Pro Max is an investment where you'll definitely get your bang for your buck! 
Pros
Longer battery life
The best iPhone cameras with amazing zoom
Macro Mode 
Robust build
ProMotion display
Cons
Notch is still not small enough
Cinematic Mode could be better
Macro Mode can't be turned off
4K ProRes only available for 256GB and above
Better and longer battery life is easily the number one favorite feature in the entire iPhone 13 line-up. With minimal use, you can go the entire day without charging your phone! The cameras are another amazing upgrade especially with the 3x optical zoom for the Telephoto Camera. It also has the Macro Mode so that you can get every single detail in your subject when you take close-up photos. As for its build, a lot of people enjoy it being robust! If you're having second thoughts about the flat-edge design, having an iPhone 13 Pro or Pro Max in your hand will instantly change your mind. Cap it off with the out of this world ProMotion display which will make scrolling, gaming, watching videos, video calling, and more as smooth as can be! 
Having a 20% smaller notch still doesn't suffice for most Apple users so people have their fingers crossed that the iPhone 14 will either have no notch or a simple dot! Much like the iPhone 13 Mini and iPhone 13, the Cinematic Mode is fun to use but could be better. To be able to use the Cinematic Mode, you need good lighting. Without which, you will be prompted to turn on your flash. As for the Macro Mode, given that your phone automatically switches to this function when your camera is up close, unfortunately, you can't turn it off. So if you prefer to use a different camera for your close-ups, that simply isn't an option because of the automatic Macro Mode. The iPhone 13 Pro line-up may have better upgrades but in order to enjoy the 4K ProRes video, you're going to have to get the Pro model with 256GB and above! 
Apple iPhone 13 Review: Is It Time for an Upgrade? 
With the Apple iPhone 13 review above, hopefully, it helped you decide whether it's time to upgrade to a new phone or wait for the next one! Lucky for you, shopping for Apple phones is now easier on Shopee Philippines. You can shop for the iPhone 13 and iPhone 13 Pro models through Authorized Apple Resellers like Beyond the Box and The Loop by Power Mac Center! Looking to upgrade your other Apple products or treat yourself to the latest ones? Check out the Apple Event 2021 highlights where you can find all the latest Apple products.  
Comments