Calling all our supermoms out there! Mother's Day is your special day and what better way to make yourself feel even more beautiful and confident than by dressing up to the nines? If you've been racking your brain trying to come up with outfits for moms that you should wear on Mother's Day, we've got you covered! From simple to elegant mom clothes, all you have to do is take your pick. Read on to find out some of our Mother's Day outfit ideas based on how you're planning to celebrate the special occasion! 
5 Outfits for Moms this Mother's Day
Simple Family Gathering
Spending Mother's Day with your extended family? Go for a simple yet stunning look with this For Me Pleated Sleeveless Top that's great for all ages and body types! This timeless piece will be the highlight of this outfit for moms and you'll find yourself constantly wanting to wear it. Pair it with foolproof and flattering Levi Shaping Skinny Jeans to accentuate those curves! What better way to complete this look than with the CLN Cardamom Mules? Accessorize with stud earrings and a dainty necklace to seal the deal. This Mother's Day outfit idea will leave you feeling comfy and stylish at the same time. 
Intimate Home Celebration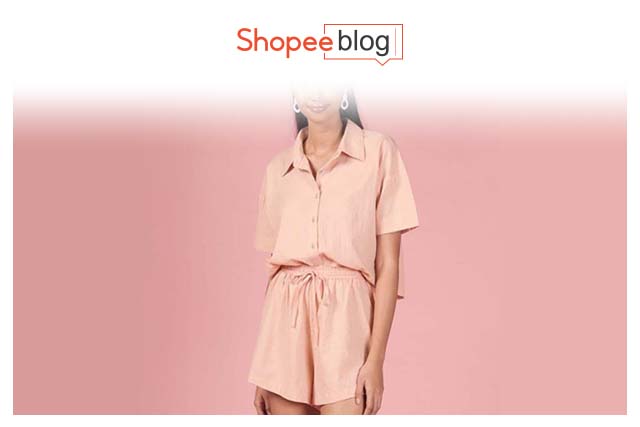 Prefer to stay at home and have an intimate dinner with your nearest and dearest? We don't blame you! Intimate Mother's Day celebrations are just as meaningful and we have the perfect Mother's Day outfit idea in mind! Go for this cozy yet show-stopping Raf Comfy Top and Shorts Set. With its relaxed fit and touch of pink, this will soon be a staple in your collection of mom clothes! Put on some indoor slippers, tie your hair up in a bun, and pour yourself a glass of the best wine!   
Chill Picnic Date 
Picnic dates have been all the rage nowadays. With the fresh air and open space, it's no wonder why people love it! If that's what you plan to do this Mother's Day, make sure to have your picnic basket in tow and a flowy dress on. Made of breezy cotton fabric, the Pagdiriwang Tirintas Sleeveless Maxi Dress from Plains and Prints is definitely at the top of our list of Mother's Day dresses. This maxi dress is available in white and rusty orange and it has a gorgeous halter neck cut to top it off. Add some sparkle with dangling earrings and a resin ring to stay on trend! Treat yourself to the Figlia Aria Flat Slides and you're all set! 
Exciting Mall Date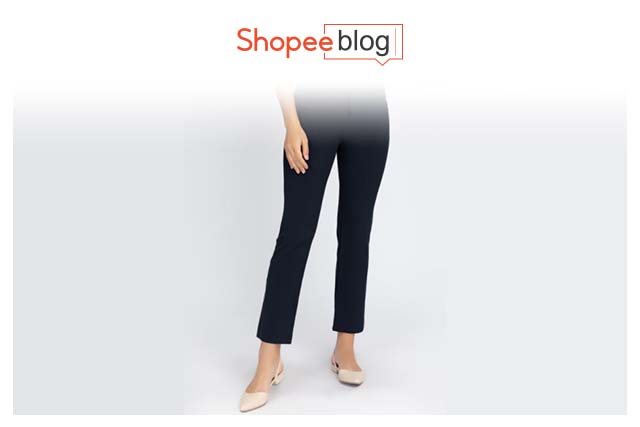 A trip to the mall is also a great way to celebrate Mother's Day! Throw shopping and eating in a restaurant into the mix, and you'll definitely have a memorable day. Dress up with this fashionable Mango Blouson Love Pink Blouse and match it with the Apple and Eve Formal Relaxed Fit Pants. As you spend the day in the mall, it's important that your feet are as comfortable as can be. The Naturalizer Waverly Black Wedges is the perfect option, thanks to its restful sole coupled with its classy look! Outfits for moms are never complete without a bag, so grab yourself a shoulder bag to easily carry your essentials with you. 
Fancy Dinner Date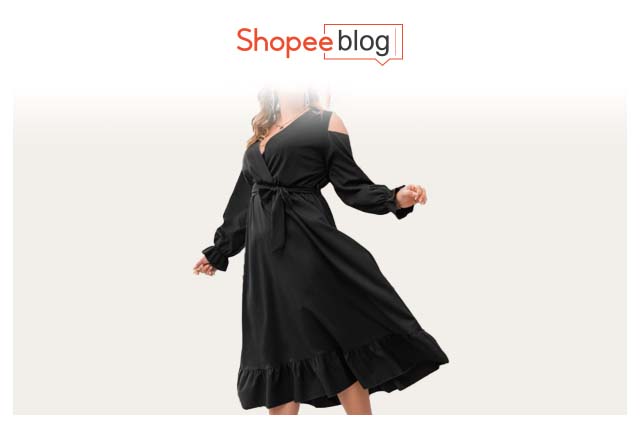 Celebrating Mother's Day in a fancy restaurant? Apply some makeup, spray your favorite perfume, and put on this Zanzea Evening Swing Dress! You can never go wrong with Mother's Day dresses like this one. Add some height with the Milliot & Co Cassie Open Toe Heels and you're ready for the red carpet. Don't forget your clutch too! No outfit for mom is complete without some dazzling jewelry, so be sure to wear your favorite jewelry set as the icing on top!    
Wear the Most Fashionable Outfits for Moms this Mother's Day
Celebrate Mother's Day with your favorite outfit ideas for moms! With all the outfits listed above, you'll find the perfect one for your celebration. If you're looking for ways to make your mom's day even more special this year, check out these Mother's Day flowers, gift ideas, and even cakes that you can bake! 
Don't miss out on amazing Mother's Day sales that Shopee has in store for you! Celebrate Mother's Day with the Mother's Day Celebration Guide and Mother's Day Blowout! What better way to celebrate your Mom's special day than through a shopping spree that she will love and enjoy? So set your alarms because you wouldn't want to miss out on these! 
Comments