We all have that one friend that has been denied a tourist visa to visit a country, be it near or far. The reality is that applying for a tourist visa can be a daunting and costly process, and there really isn't a guarantee that you will be approved. While there are countries that offer Visa-on-arrival and e-VISA services, the good news is there are plenty of countries you can visit using your Philippine passport that do not require a visa at all!
While many Filipinos know that the Philippines' participation in the Association of Southeast Asian Nations (ASEAN) grants us visa-free access to partner ASEAN countries, there are quite a few more destinations to choose from! Since there are so many visa-free options for Filipinos, we decided to zoom in on our top 5 favorites.
(For a full list of ASEAN nations, visit https://asean.org/asean/asean-member-states/)
Taiwan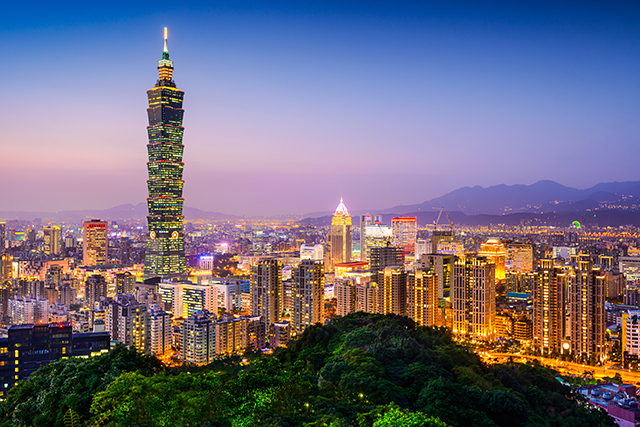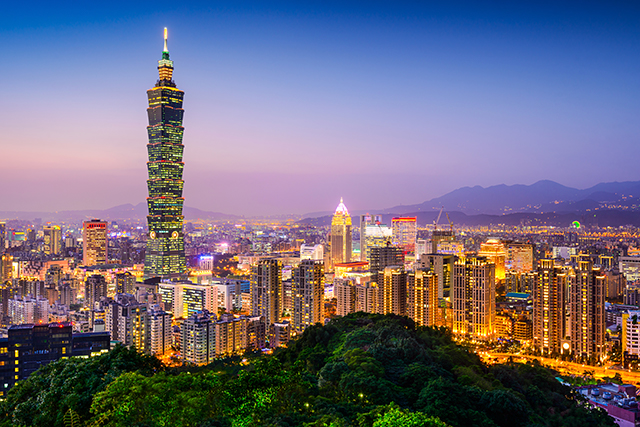 Taiwan is first on our list simply because time is running out! In 2017, Taiwan and the Philippines entered into a special agreement allowing Philippine nationals to travel to Taiwan completely visa-free for up to 14 days.  The original agreement was supposed to end in July 2018, but has been extended to July 31, 2019.
In the interest of time, start planning (and actually go on) your trip to Taiwan now! Some places to check out in Taiwan are the foodie and night market heavens of Taipei up North and the massive port city of Kaohsiung in the South. Not to mention, there's the massive Taipei Zoo and the scenic Shifen Old Street, with a functioning railway running through it! Since Taiwan itself is relatively small, a week-long trip with a train ride around the country would definitely be fun, and feasible too!
Hong Kong (with a side trip to Macau)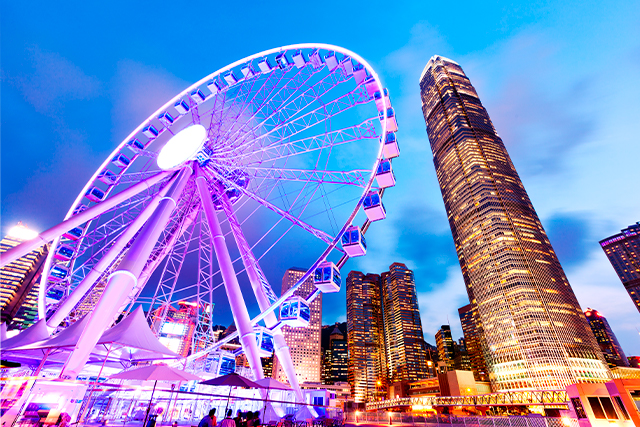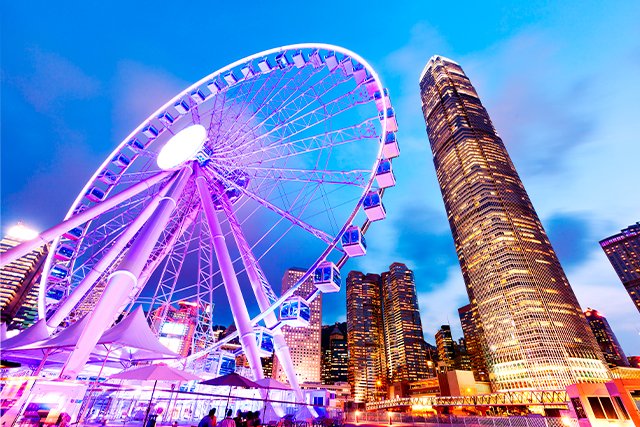 Number two on our visa-free list is Hong Kong. Actually, HK is one of the most popular "first time out of the country" destinations for Filipinos, mostly due to its proximity to the Philippines, abundance of cheap flights, and its heavy concentration of OFWs. While Hong Kong isn't the mecca of street food like Taipei, there's an endless number of things to do!
On the Hong Kong side, there's Victoria Peak and in Kowloon, there's Tsim Tsa Tsui and the bustling Mong Kok. When you're not getting lost in the alleyways of Hong Kong and Kowloon, searching for hipster coffee shops, hidden bars, or some of the tastiest noodles and roast pork on the planet, there's also Hong Kong Disneyland and Ocean Park to keep you busy too!
Since Macau is only a ferry ride away and you're already so close to it, we recommend you visit there as well. It's an endless sea of casinos filled with gamblers, the Las Vegas of Asia, if you can call it that. There's also some pretty high-end shopping, so you can marvel at the crazy price tags of all those luxurious items too.
Thailand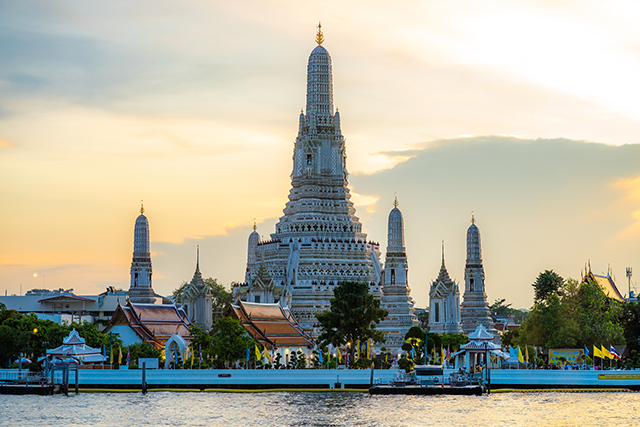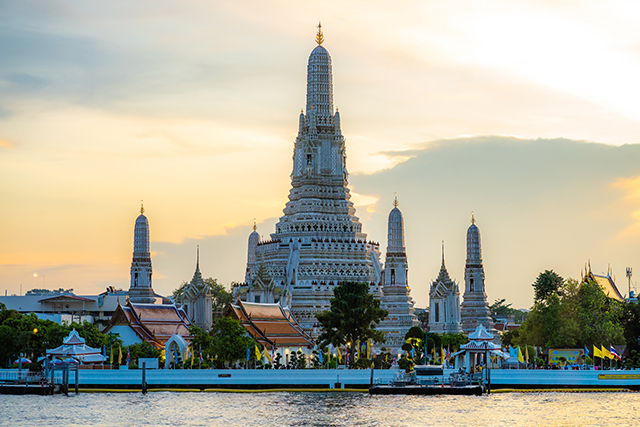 Our third favorite visa-free destination is Thailand. Though airfare to Thailand isn't as cheap as our first two recommendations, the price of flying here is definitely worth it. Bangkok itself is a treasure trove of culture, with an abundance of souvenirs overflowing from popular markets such as Chatuchak. While the Night Markets in Taipei mostly focus on food, you can find markets in Bangkok filled with tasty eats and awesome treats to bring home!
After you've shopped your heart out at both the day and night markets, you can head to the many temples like Wat Pho and Wat Arun to marvel at the beautiful architecture. If the bustling city isn't your thing, don't forget, there's the beach oasis of Phuket too!
Vietnam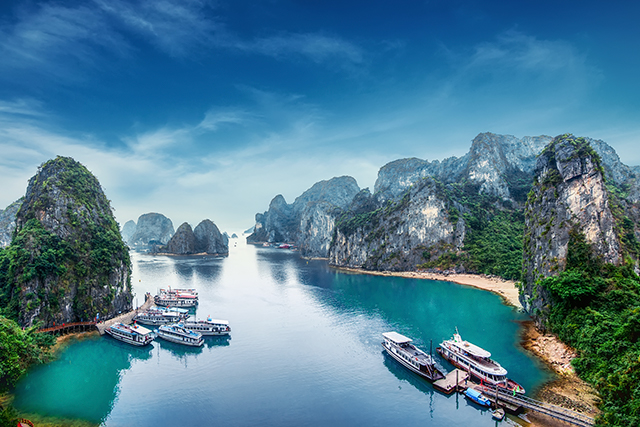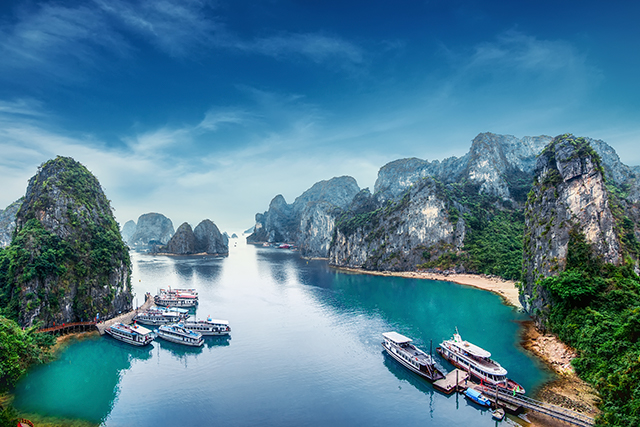 Vietnam comes fourth on our list. It's a country filled with both new and old culture, with cities like Hanoi in the North and Ho Chi Minh in the South providing exquisite examples of French influence during colonial times right next to modern day Vietnamese life.
You can spend a week in Vietnam, starting in Ha Long Bay, moving onto the capital city of Hanoi, then road tripping south to Ho Chi Minh, formerly known as Saigon. In each of the destinations, there are countless museums focusing on Vietnamese heritage, as well as the Vietnam War, which once split the nation in two.
Regardless of where you go in Vietnam, there will be an abundance of absolutely delicious and cheap banh mi sandwiches and bowls of pho. Don't forget to wash down all of that with a cup of famous civet coffee served through a phin, or chug a few bottles of ice cold Saigon Beer.
Peru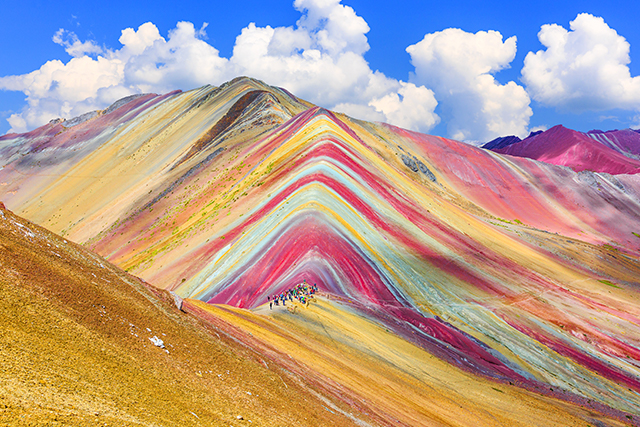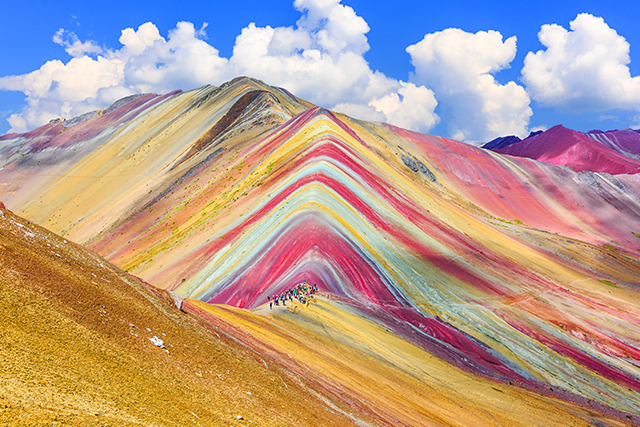 This may come as a surprise, but yes, you read it right! The final place we recommend you check out to visit without the need for a visa is Peru! Of course, it is the farthest country from the Philippines on our list. The plane fares aren't cheap, it's in a completely different continent, and the culture is nothing like that of Asia. But that's the reason why we think you should at least look into it.
Not many countries in South America that are as amazing as Peru offer Filipinos the opportunity to visit without a visa, and where else can you find as much history about mankind in one place? From the Amazon Rainforest to Machu Picchu, to the Inca Trail and Cusco, what's not to be excited about? The wonders of Peru are places you normally see in aesthetically pleasing Instagram feeds and National Geographic TV specials. Not to mention, it's a pretty crazy trip to get there from Manila – the shortest journey coming in at just under 28 hours with two layovers in Japan and California.
Honorable Mention: Singapore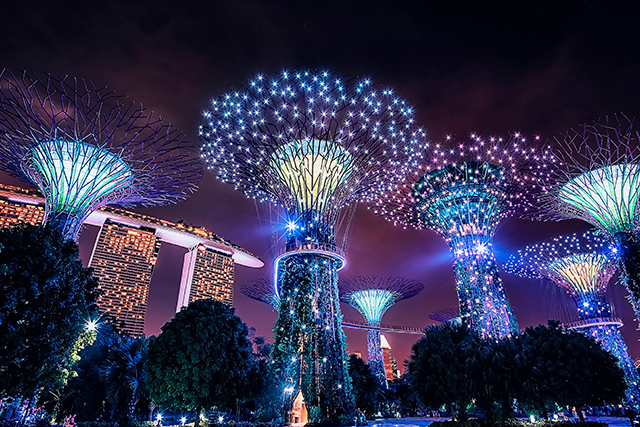 Who didn't enjoy watching Crazy Rich Asians? We're adding Singapore to the list of our favorite places to visit without a visa because the movie was just that awesome. And honestly, Singapore in real life looks exactly like it did in the movie! The cool part about SG is it only takes a few days to take in the city: you can visit Gardens by the Bay, Marina Bay Sands, Universal Studios, and eat your heart out at the numerous hawker centres all within a long weekend!
So there you have it! 5 (okay, technically 7) places you can visit using your Philippine passport without needing a visa! Now it's time to watch out for the next seat sale and start packing your bags for your next journey. Safe travels, fam!
Written By: Eric Go – Your favorite slick talkin', fast walkin', coffee chuggin' New Yorker, now searching for this own Thrilla in Manila. Catch his adventures on Instagram @ohnoitsericgo.
Comments