It's true when they say that your darling little one learns a lot simply by observing their surroundings. This includes the people they spend time with, the environment they're constantly exposed to, and even the toys that they play with! Every interaction they have stimulates their brain and contributes to their development. Creating an environment that aids their learning and growth is truly essential, especially in this stage. Educational toys are a great way to foster an environment that promotes cognitive, social, motor, and emotional skills! If you've been waiting for a sign to invest in the best educational toys for 3-year-olds, you won't get a sign clearer than this. With the plethora of educational toys for sale to choose from, we've done the work for you and narrowed it down! Read on to discover some of the must-have learning toys for your little angel! 
The Best Educational Toys for 3-Year-Olds
1. Puzzles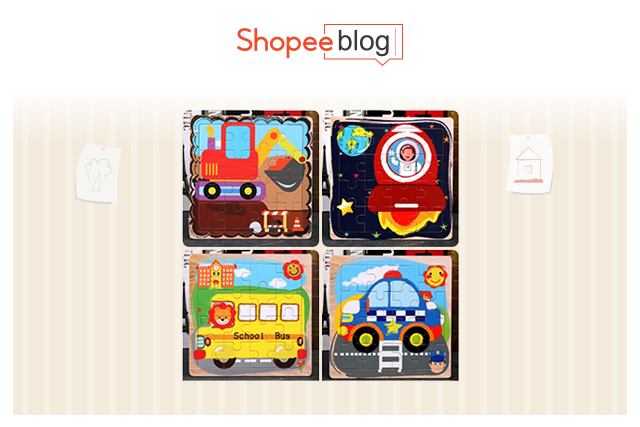 Puzzles are a great way to help your toddler develop their problem-solving skills while they figure out how to put together the whole picture. It also teaches them shape recognition and hand-eye coordination while they ponder on which piece should go where. We all know that puzzles can get challenging, so it also teaches them patience and perseverance when the going gets tough. 
You can find a wide array of puzzles in Shopee's collection of educational toys! The 16 Pcs Wooden Puzzle is a great place to start as you introduce your toddler to the world of puzzles. This preschool toy is perfect for any toddler given that they can easily put together a picture of an object that they will surely recognize – be it an excavator or a butterfly! If you want to take the challenge up a notch, then the MiDeer 157 pcs Geometric Felt Puzzle is right up your alley! This felt puzzle focuses more on geometric shapes. With over 120 different combinations and nine different shapes, your toddler will have to rely on their knowledge of shapes and their creativity! Hit two birds with one stone with the Melissa and Doug Self-Correcting Alphabet Letter Puzzle! They will learn how to put the correct puzzle pieces together while familiarizing themselves with the alphabet. 
2. Learning Blocks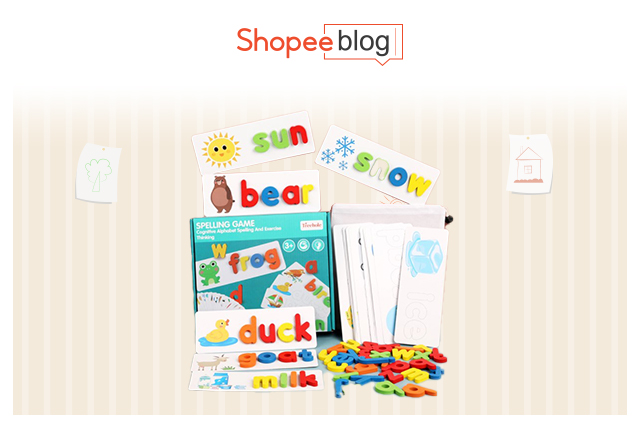 There's no such thing as teaching them too early when it comes to the alphabet, numbers, and shapes. Learning blocks are among the best educational toys for 3-year-olds because they can easily introduce your toddler to letters, numbers, and shapes in a fun way! This type of toy contributes to your little one's cognitive development and logical thinking. Plus, it challenges their imagination too! 
The Grow 'N Up 80 Pieces Magnetic Letters, Numbers, and Signs is as versatile as an educational toy can get! With its magnetic feature, your toddler can play with it on just about any surface, even your fridge! Let their imagination soar as they string together letters and explore the beauty of numbers and counting. For a more guided experience, the Montessori Spelling Game is a great way to go. This teaches your toddler how to spell certain words with the help of letter outlines as a guide! For a more shape-focused preschool toy, the Wooden Geometric Shapes Montessori Puzzle Toy fosters both shape recognition and hand-eye coordination as your toddler analyzes which shape goes where.  
3. Building Blocks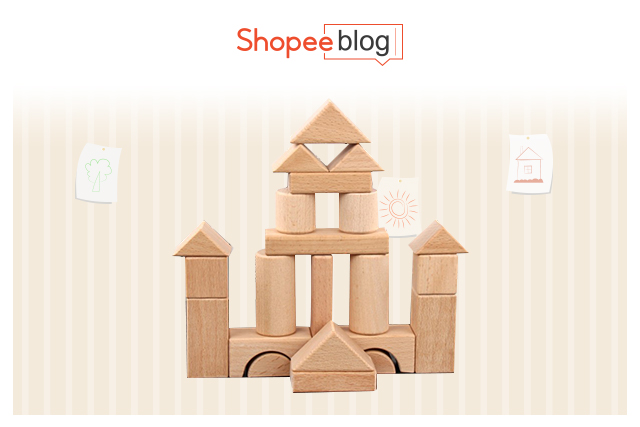 Aside from looking aesthetically pleasing, building blocks will stand the test of time! Coupled with its ability to help develop your toddler's cognitive, problem-solving, and critical thinking skills, you've got yourself one of the best educational toys for 3-year-olds! Building blocks are also known to encourage spatial awareness and concentration as each block is being placed on top of another. Add creativity to the mix as your toddler has the freedom to build whatever their heart (and imagination) desires! 
No doubt, the Children's Wooden Building Blocks will elicit a truckload of fun and a sense of achievement as your little one lets their imagination run wild while they build. With 22 to 30 pieces that vary in shape and size, toddlers will be reaching out for this more often than not! Lego pieces can tend to be too small and pose as a choking hazard for this age group. But you can settle with the Mega Bloks First Building Blocks that get the job done too! Let your toddler learn and experience a sense of thrill while they stack 80 of these big building blocks.  
4. Flash Cards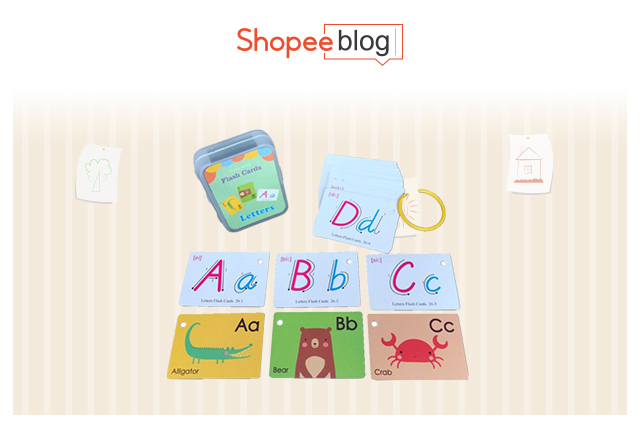 Flash cards aren't just for older kids! Toddlers can play with them even at such a young age and be able to learn a lot while having fun. This type of educational toy promotes active recall and memorization in your little angels. They are also taught to identify and recognize objects as their brain learns to link a certain object to a designated word.
Choose from a wide array of topics when you buy the Montessori Flash Cards! From alphabets to colors or even clothing – your little one will definitely discover more about the world around them through these flash cards. Check out the Melissa Doug Water Wow Splash Cards too which bring a creative twist to flash cards! While using a refillable water pen, your 3-year-old can color in the pictures found in the flash cards to reveal a picture of the word! 
5. Electronic Learning Toys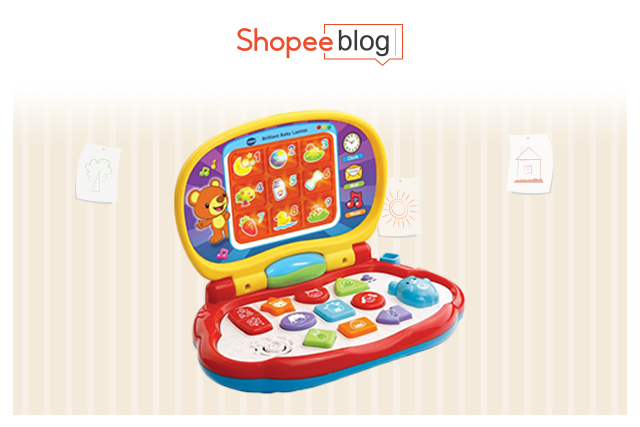 With constant technological advancements, it's no surprise that there are a lot of booming electronic learning toys on the market. Much like traditional educational toys, electronic ones can positively impact your child's development! Aside from their cognitive skills being sharpened, they also learn tech-related skills that will definitely come in handy once they are older. Learning is made more fun with captivating music and eye-catching visuals that electronic learning toys provide! 
Kicking it off with the Vtech Baby Laptop, this teaches toddlers shape recognition, animal recognition, and music too! It comes with brightly colored buttons, a mouse that they can move around, and a spinning roller to help develop their motor skills. This baby laptop has over 115 songs, melodies, phrases, and sounds. The Fisher-Price Laugh & Learn Lil' Gamer Musical Activity Toy is another great option! It comes swinging with its lights, music, sounds, phrases, and other hands-on activities that your toddler can play around with! Soon enough, your little one will come to learn about numbers, shapes, colors, and even directions through this electronic learning toy. Rest assured that you'll definitely get your bang for your buck with these educational toys for 3-year-olds!  
Treat Your Little One to The Best Educational Toys for 3-Year-Olds Today
Parenting can be hard, but know that hard work pays off! You can rest easy knowing that with the help of educational toys, you're doing your job as a parent in cultivating an environment that will help your child's growth and development. Check out our other parenting articles to discover more tips and tricks that will come in handy! From diaper hacks to finding the best baby bottles – you can count on us to help you out! 
Comments