Easter bunnies will be hopping around before you know it! With Easter right around the corner, you're probably gearing up for a fun and memorable time. Fill the celebration with a truckload of joy and a dash of competitiveness with an Easter egg hunt at home! Whether you've decided to spend it with adult friends or your little ones, we've got the best Easter egg hunt ideas that any age group will surely enjoy. Read on so you can stop racking your brain for ideas as we come to the rescue! 
Easter Egg Hunt Must-Haves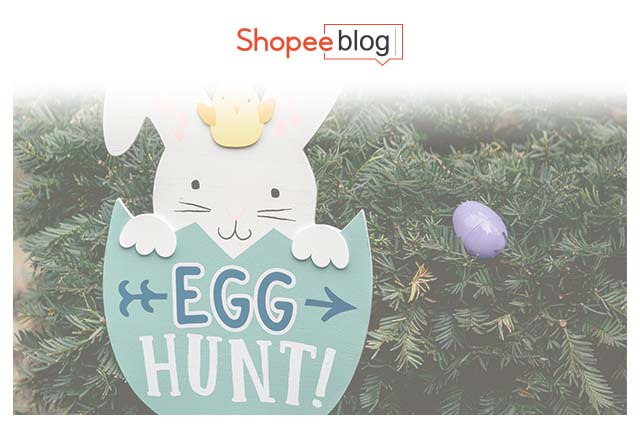 Credit: Eren Li / Pexels 
Before you can have a successful Easter Sunday egg hunt at home, you have to make sure you're fully equipped with all the must-haves! 
1. Easter eggs 
No Easter egg hunt can come to life without the most essential item – Easter eggs! You can find a wide array of different eggs to choose from on Shopee. From wooden eggs to plastic ones, you can easily take your pick! As for the design, check out these Easter egg design ideas to give you a hand. 
2. Basket
Make sure to provide baskets so they have somewhere to put all the Easter eggs that they've found! When choosing an Easter egg basket, you have to consider how many eggs each person is meant to find. That way, you can ensure that the basket can accommodate it all when they find their Easter eggs! A flower wicker basket will do just the trick with its sturdy base and easy-to-hold handle. 
3. Spacious venue
The bigger the venue, the more running around it requires! If that piques your interest, then look for a venue that's spacious enough, such as a backyard. It's best to also have it in a stuffed venue, like a living room, where you can stealthily hide the Easter eggs to ramp up the challenge!  
Fun Easter Egg Hunt Ideas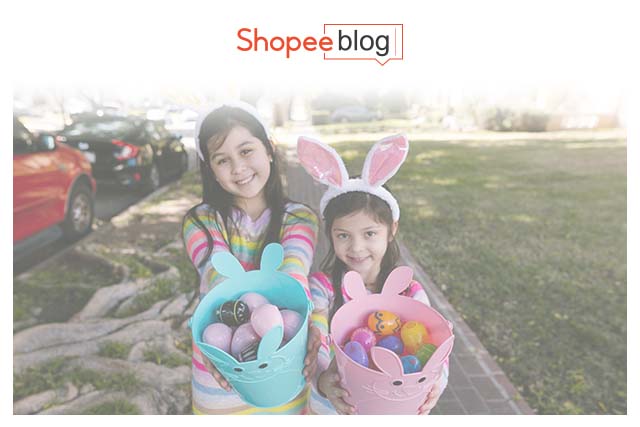 Credit: RODNAE Productions / Pexels
1. Easter Egg Treasure Hunt 
The classic and most popular Easter egg hunt idea is the treasure hunt! With the help of clues, players will have to look for as many eggs as they can within a limited amount of time. Each clue will give them a hint to the location of the next Easter egg. The more they find, the better because each egg will contain a prize that they get to keep. Speaking of prizes, you can have candy, chocolate, or even spare change as egg fillers! 
2. Easter Egg Relay Race 
To make it more of a team effort with an added challenge, go for an Easter egg relay race! Split the players into teams with an equal amount of players. Have them line up and once the hunt starts, the first person will have to go and search for an Easter egg. The moment they find one, they have to run back and tap the next teammate in line who will search for another Easter egg. The first team to find the most eggs within the time limit wins! 
3. Easter Egg Task 
Take things up a notch with an Easter egg task! In this Easter egg hunt idea, each hidden egg will contain a certain task. Upon finding an egg, the person has to do the task! Tasks can range from having them do five jumping jacks to reciting a tongue twister seamlessly. Each completed task will earn them a prize. If the task seems too difficult for them, then they can always choose not to do it. But the more tasks they do, the more prizes they get! 
4. Easter Egg Scavenger Hunt 
With a scavenger hunt list in hand, players are only allowed to search and add eggs to their baskets that belong to their list! The list can include eggs with specific designs that they have to be on the lookout for – such as dotted eggs, striped eggs, or even a colored egg. The first to find all the eggs in their list wins! 
5. Easter Egg Coins
Confetti and gold chocolate coins – these are the two egg fillers that you will need for this Easter Sunday egg hunt idea! Fill some of the eggs with gold confetti while others are filled with the actual prize – gold chocolate coins. Players are to search for as many eggs as they can. Once the time is up, everyone gathers around and opens their eggs to see if they got eggs with the actual gold chocolate coin prize!  
Have an Exciting Time With These Easter Egg Hunt Ideas
Finding the Easter eggs has never been this fun! With the Easter egg hunt ideas listed above, rest assured that everyone will have a great time. Thinking of other things you can do during the Holy Week break? Check out these staycations in Manila to have a chill time in the metro or take a road trip to one of the beaches near Manila. If the beach is calling out your name, make sure to pack up some of the best swimwear brands and discover the most flattering swimsuits for your body type! 
Comments