Looking for a faster way to get from one place to another? Motorcycles are the way to go! Whether you have your own motorcycle or you book a motorcycle for your daily commute, you'll be one to know that motorcycles are a great alternative to zooming past the traffic. But, safety first! With the rise in popularity of motorcycles as a mode of transportation, it's best to have your very own motorcycle helmet. Lucky for you, we've put together a list of the best motorcycle helmets that you can buy on Shopee Philippines for under ₱6,000! 
Features to Consider When Buying the Best Motorcycle Helmets
Before diving headfirst on the quest to finding the best motorcycle helmets, take note of these features that you have to consider when buying one! Having the safest motorcycle helmet is a non-negotiable! 
1. Safety
With the plethora of the best motorcycle helmet brands in the market, it's essential that you pick out a helmet that has a safety approval. Here in the Philippines, having a motorcycle helmet with an Import Commodity Clearance (ICC) certification is a definite must. To take it up a notch, you can also opt for motorcycle helmets that have the safety rating that's recognized by other countries such as the DOT, ECE, and Snell. These three safety ratings have their own testing procedures, ensuring that you have your hands on the safest motorcycle helmet! 
2. Fit
Motorcycle helmets usually come in three different head shapes – round oval, intermediate oval, and long oval. It's best that you make sure the motorcycle helmet you're keeping an eye on is the perfect fit for your head shape. Having the wrong head shape configuration will most likely result in discomfort and a headache. You wouldn't want that! 
3. Ventilation
The heat can easily catch up to you when you're riding a motorcycle in the Philippines. The last thing that you want is to experience any discomfort, especially a heat stroke! This is why ventilation is key. Make sure that your motorcycle helmet has proper ventilation so that you can breathe easily. Fret not, most of the best motorcycle helmets have great ventilation! 
9 Best Motorcycle Helmets That Won't Break the Bank
1. EVO Helmet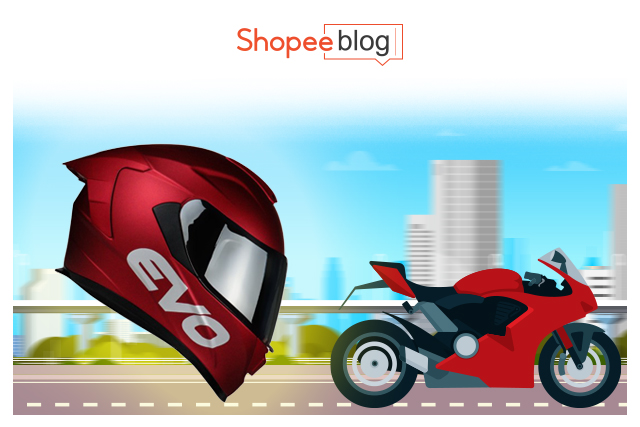 Surely you've heard of Evo! Evo helmets are all the rage nowadays and everyone wants to get their hands on one of the best motorcycle helmet brands in the market. With almost 6,000 helmets sold, the EVO GT-PRO helmet has been proving itself worthy as a reliable and safe motorcycle helmet. It's a full-face helmet with a dual visor and smoke lens with a free clear lens too! This helmet is made with an ABS composite shell and has aerodynamic vents to help you easily breathe. WIth its ICC and DOT certification, you can have peace of mind that this helmet can help keep you safe! 
2. VANA Helmet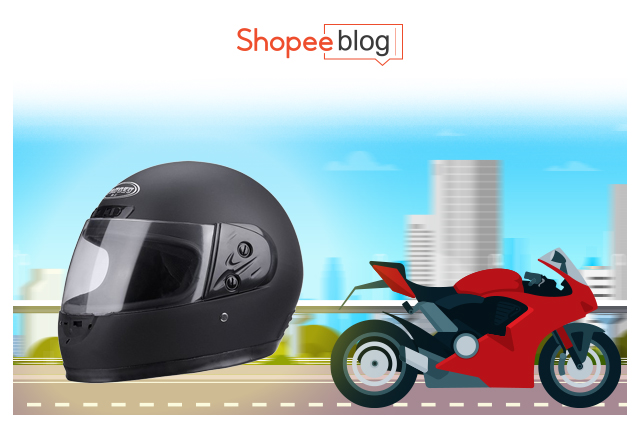 Priced under ₱500, the VANA helmet is easily one of the best motorcycle helmets that you can buy on Shopee Philippines. This full-face helmet is anti-fog, anti-scratch, and has UV protection too! It also comes with an adjustable ventilation system and you get to experience significantly less wind and road noise thanks to its padded wind collar. On top of that, this helmet is ICC certified! 
3. RXR Helmet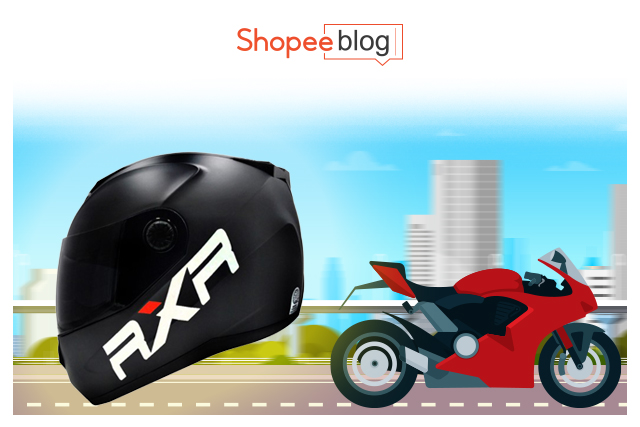 RXR definitely makes it to the list of the best motorcycle helmet brands! Its sleek design comes with all the safety features that you've been looking for. The RXR 691-2 helmet in particular is a full-face helmet made of synthetic material. It has a multiple air vents system and a double D-ring fastener to ensure that the helmet fits you perfectly. Plus, this helmet has ICC and ECE certification! 
4. HNJ Helmet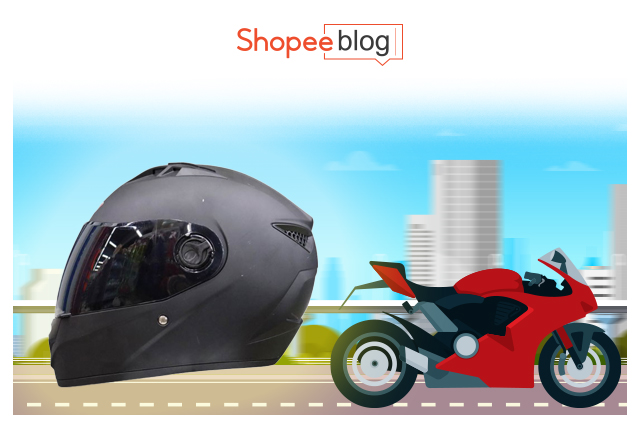 HNJ is another motorcycle helmet brand that ensures safe and comfortable riding, without the burden of going over your budget! The HNJ8SS helmet is a full-face helmet that prioritizes safety. With its ICC certification, this helmet hits all the marks with its ventilation system, anti-fog, anti-scratch, UV protection, and padded wind collar and chin strap! This helmet comes loaded with safety features that are essential for motorcycle safety. 
5. Spyder Helmet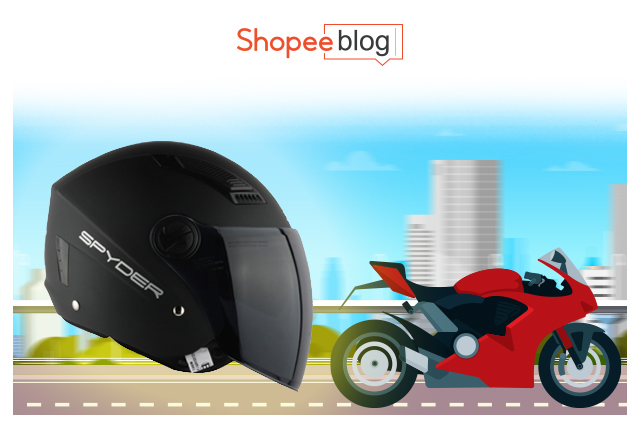 Among the best motorcycle helmet brands that have been the talk of the town as of late is Spyder! Spyder has a wide array of motorcycle helmets that prioritize both safety and design without compromising one over the other.  Among their best sellers is the Spyder Titan PD Series 0 helmet that comes with a free clear visor! This helmet is jam-packed with safety features starting with its ABS composite shell material, dual-density EPS liner, dual visor tech, and quick release retention system. Rest assured that your safety is a priority with this motorcycle brand! Top it off with its ECE and ICC certification and you'll be zooming down the road with peace of mind. 
6. Arai Helmet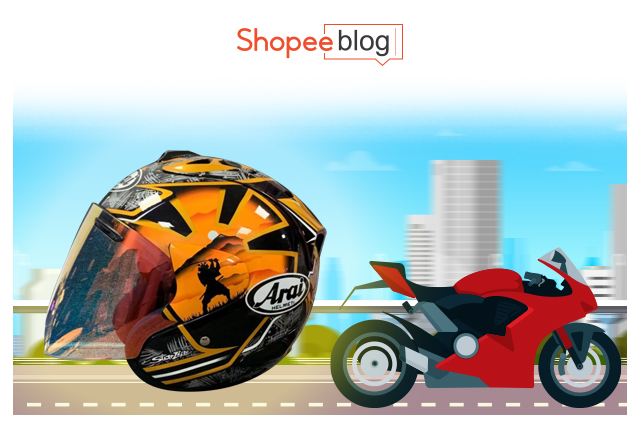 Given its solid reputation of being one of the best motorcycle brands in the market, it's no wonder why people can't get enough of Arai helmets! Aside from their eye-catching designs, Arai helmets value safety to a high degree. The Arai SZ-Ram helmet is a half-face helmet that is made of ABS composite shell that will make you feel comfortable and cool while riding. This helmet is available in four different sizes so you'll certainly find the perfect fit for you! 
7. Shoei Helmet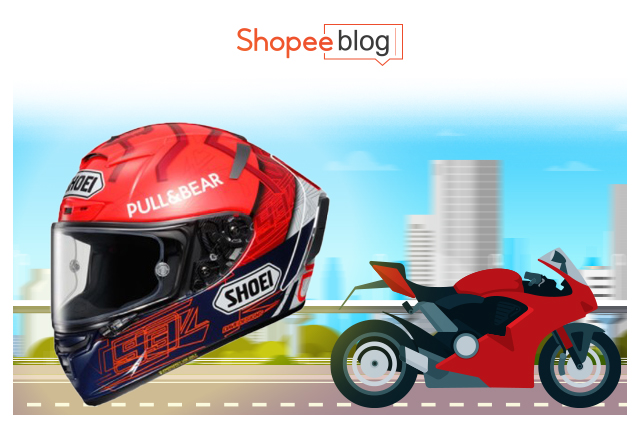 With the wide array of options before you, Shoei helmets definitely deserve a spot on the list! Shoei helmets may require a bit of a splurge but trust us when we say that you'll definitely get the bang for your buck when you decide to invest in this trusty motorcycle helmet. The Shoei X14 helmet has an impact protection of 4 density EPS protection and washable pad interiors for utmost safety and comfort. This helmet also has a micro-opening system that secures your helmet on your head and helps with the airflow. Take the plunge and invest in one of the best motorcycle helmets now! 
8. Gille Helmet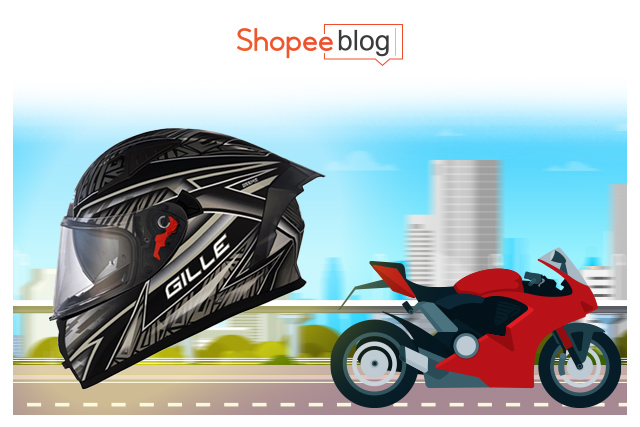 Gille helmets come swinging when it comes to top-notch helmets at affordable prices! This helmet brand was awarded by the Q Asia Awardee as the "Best Durable Motorcycle Riders Helmet Brand" in the market. You can take your pick from their half-face helmets and full-face helmets that are all under ₱4,000. Rest easy knowing that you've got yourself a trusty helmet that can keep you safe without drilling a hole in your wallet. The Gille 135 GTS SERIES V1 Pitstop Full Face Helmet is one of the most sought-after Gille helmets out there. It comes with a dual visor so you don't have to deal with sun glares, wide-angle vision for more visibility, and an adjustable ventilation system to ensure comfort and cooling. With other features like a shield that is anti-fog, anti-scratch, and has UV protection, you've got yourself one of the best motorcycle helmets in town! 
9. Zebra Helmet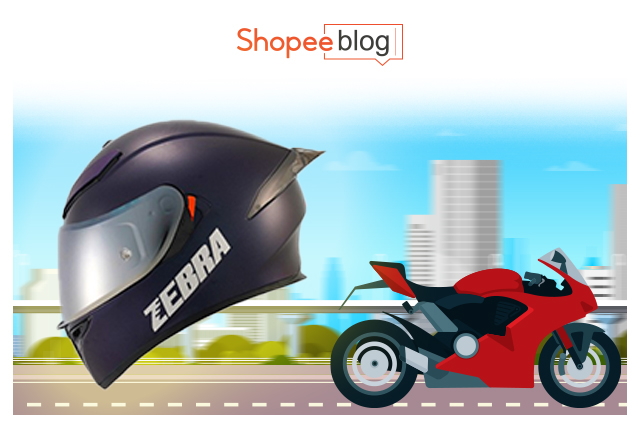 To wrap up this list on a high note, Zebra helmets are a definite option to consider! You can't go wrong with the Zebra YM611 Venom Solid Full Face Helmet! This helmet has all the important certifications that you'd want in a motorcycle helmet to ensure your safety. Its visor has a dual feature to eliminate sun glares plus a wide angle so you have a good field of vision. Top it off with a washable liner that's also antibacterial, anti-fungal, and anti-microbial! If you want to attach an intercom to this helmet, you can easily do so because it's intercom ready! 
Choose Safety and Comfort with the Best Motorcycle Helmets on Shopee Philippines
Take the leap and invest in one of the best motorcycle helmets today! With the broad collection of the best motorcycle helmet brands, rest assured that you will find the perfect one for you and your budget. Make sure to keep an eye out for amazing discounts and promo when you shop for motorcycle helmets on Shopee Philippines. Experience different ways to go on an adventure too with these mountain bikes and e-bikes or e-scooters! 
Have you been wondering where to buy a motorcycle with ease and convenience? Check out the Shopee Motorcycle Launch! You can easily order your dream motorcycle from select participating dealerships such as Mitsukoshi Motors, Ropali Motorcycles, and Motorcycle City on Shopee Philippines. Shopping for your motorcycle with Shopee is as easy as can be!   
Comments