Gone are the days when home cleaning was a dreadful chore for homeowners. With all the innovations made for home cleaning equipment, cleaning has now even become a satisfying, sought-after task. One example is the rising popularity of the best cordless vacuum cleaners in the Philippines this 2023. This special vacuum cleaner allows you to clean freely without the hassle of looking for power outlets and limited movements from short cords. Plus, it effectively gets rid of allergens and dust particles invisible to our eyes.
Several members of the well-loved Home Buddies Facebook group have shared their best cordless vacuum cleaner 2023 recommendations that will inspire you to tidy up. We're here to motivate you even more with a list of their top picks on cordless vacuum cleaners that you can buy now on Shopee Philippines! 
What To Consider When Buying The Best Cordless Vacuum Cleaner 2023
Cordless vacuum cleaners were originally made for quick surface cleaning. But the best home appliance brands offer cordless vacuum cleaners in the Philippines that are powerful enough to replace the traditional wired type. All that's left for you to do is to choose the specifications aligned with your cleaning goals. So let's start with the basic factors you should look into when buying a cordless vacuum cleaner:
As a good rule of thumb, the higher the suction power, the better your vacuum is in collecting dirt. This is commonly measured in Pascals (Pa) or Kilopascals (Kpa). 1 Kpa (or 1000 Pa) can suck minimal dust effectively. So, the recommended suction power for home cleaning ranges from 5 Kpa (5,000 Pa) up to 20 Kpa (20,000 Pa). 
You can also look for Watts (W) which measures motor power. Most likely, the stronger the motor power, the stronger the vacuum is. Effective cordless vacuum cleaners have motor powers that range from 20 to 200 W.
Charging Time Vs. Battery Life
It's normal for a cordless vacuum cleaner to have a longer charging time than its battery life. Its charging time can vary from 1 to 16 hours. An ideal run time or battery life should be from 15 minutes to more than an hour. Battery lives can be shorter if your vacuums have higher modes of suction. Look for lithium-ion batteries along with your vacuum cleaners to ensure the longest possible charge.
Some cordless vacuum cleaners may come with removable nozzles for multi-functional use. Wide nozzles with brushes are used for cleaning wide areas such as hard floors and large furniture. On the contrary, tube nozzles or crevice nozzles are used for cleaning narrow spaces that are typically hard to reach. Several other nozzles can be found depending on the vacuum's main use.
For vacuum filters, the best vacuum cleaners in the Philippines have High-Efficiency Particulate Air filters or HEPA filters. These filters can capture the smallest particles with up to 99.97% efficiency. This means it can remove dust mites and allergens, which is ideal for those with asthma or allergies.
9 Best Cordless Vacuum Cleaners in the Philippines 2023
1. Lightweight & Multipurpose: Xiaomi Mi Vacuum Cleaner Mini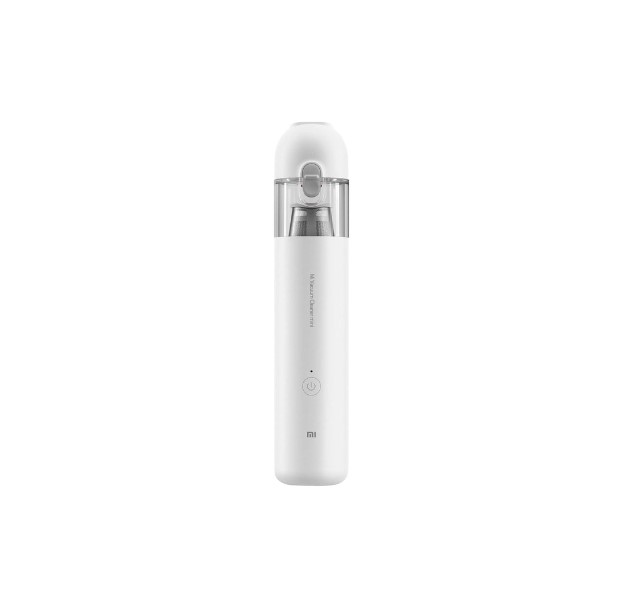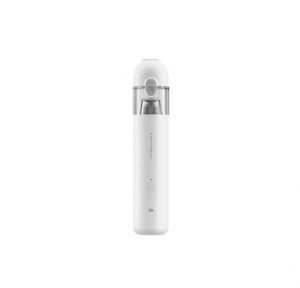 Don't be fooled by its compact size, because this cordless vacuum cleaner boasts a powerful suction of 13,000 Pa! Xiaomi's Mini Vacuum Cleaner is lighter than most vacuum cleaners with a surprising weight of 0.5 kilograms. Plus, its slick and efficient design would make you want to bring it anywhere. 
This lightweight vacuum goes with multi-functional nozzles that can clean deep nooks and crannies. It has a built-in HEPA filter and convenient one-touch dust removal to keep your hands dust-free. Xiaomi Mi Vacuum Cleaner Mini is truly the best choice for those looking for compact vacuum cleaners!
2. Dust Mite Remover: Deerma CM1900 Cordless Dust Mite Vacuum Cleaner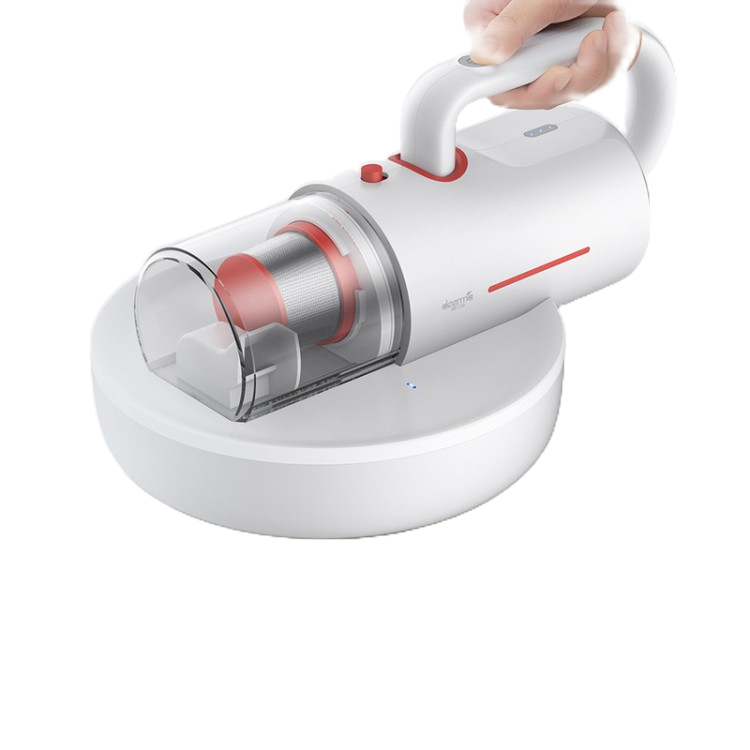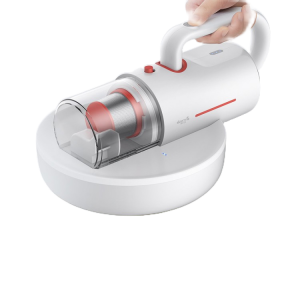 Surely you've seen Deerma taking over the Home Buddies Facebook page by storm at some point, and it's because of their trusted dust mite vacuum cleaners! One of the best picks for their cordless vacuum cleaners is the Deerma CM1900 Dust Mite Vacuum Cleaner, which comes with a UV Sterilizer for deep cleaning. Several YouTube reviews have sprung out just to show how it effectively cleans sofas, beds, and car seats (definitely one of the best cordless vacuums for cars) with its 6,000 Pa suction power.
Its cordless design together with its mite-killing UV-C lamp makes it more convenient to sanitize furniture and large appliances. It's equipped with a washable HEPA filter and is easy to operate with just one button. No wonder it's one of the best budol finds for home enthusiasts!
3. Wet & Dry Vacuum: BLACK+DECKER™ WD7201G Dustbuster® Cordless Vacuum Cleaner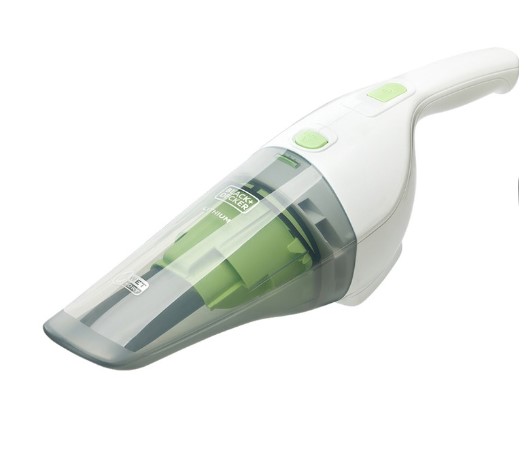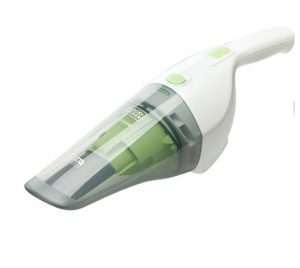 Those living with kids know the struggle of cleaning spilled food and beverages multiple times a day. This is why a Black+Decker WD7201G Dustbuster can make parents' lives easier by sucking wet and dry dirt effectively! This cordless vacuum cleaner has a 7.2 V lithium-ion battery pack and a washable high-density foam filter. This means it houses a motor that is powerful enough to suck most types of liquid.
Did the drinks spill on your high-valued furniture? Don't lose hope just yet! This vacuum comes with a brush and a crevice tool to help remove tough stains. As one of the most reliable wet and dry vacuum cleaners on the market, this dustbuster is a good addition to your cleaning equipment at home.
4. Car Vacuum: Baseus Car Interior Mini Vacuum Cleaner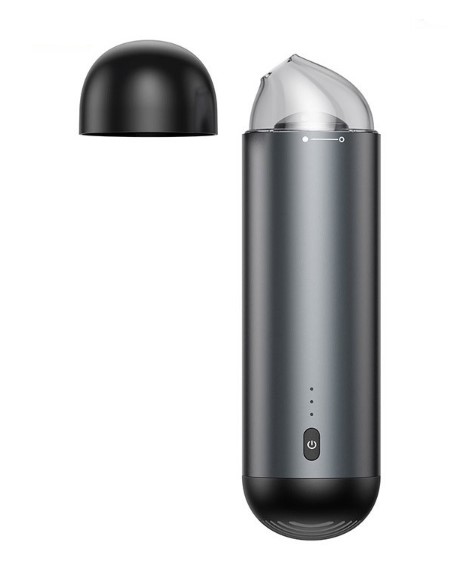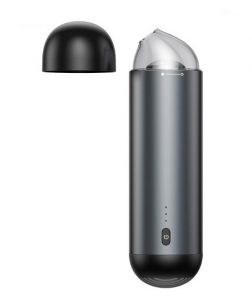 It's an undisputed fact that car interiors are one of the hardest to clean. With all the tiny interior car accessories that can accumulate dirt, car owners need a powerful and one of the best cordless vacuums for cars that they can bring along even on long trips. Good thing that this cordless car interior vacuum cleaner from Baseus boasts a triple-battery life so you can use it on your entire car up to seven times! 
Its 4000 Pa strong suction cleans fine dust and its removable nozzles make it unbelievably easy to reach the tiniest spaces of your vehicle. With its compact design, you can keep it in your car holders and storage boxes for an easy clean-and-go.
5. Robotic Floor Vacuum: Midea Robot Vacuum Cleaner MR02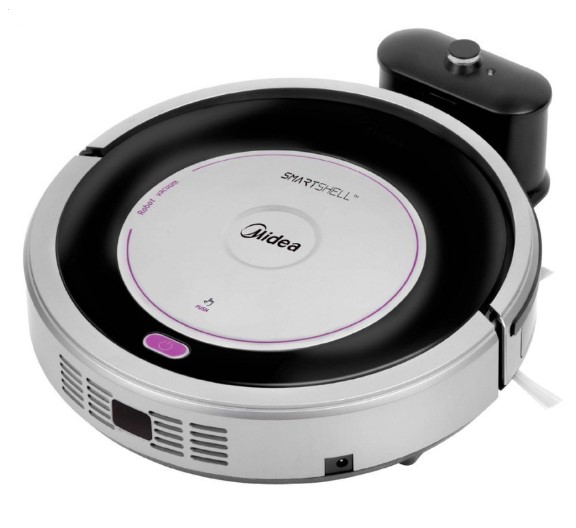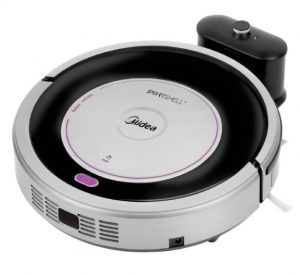 You can always trust Midea to give high-tech home appliances at the best prices. The Midea Robot Vacuum Cleaner MR02 is an outstanding choice among other robot vacuum cleaners in the Philippines. It offers double filtration, remote control function, and four cleaning modes at a competitive price! 
This compact and stylish floor vacuum is engineered to sweep under the furniture and hard-to-reach surfaces with its 600 Pa vacuuming power. Plus, this robot vacuum cleaner has anti-fall and anti-collision sensors that can detect obstacles ahead. So sit back and let one of the best smart home appliances do the cleaning for you.
6. Affordable & Handy: CENZIMO Mini Wireless Vacuum Cleaner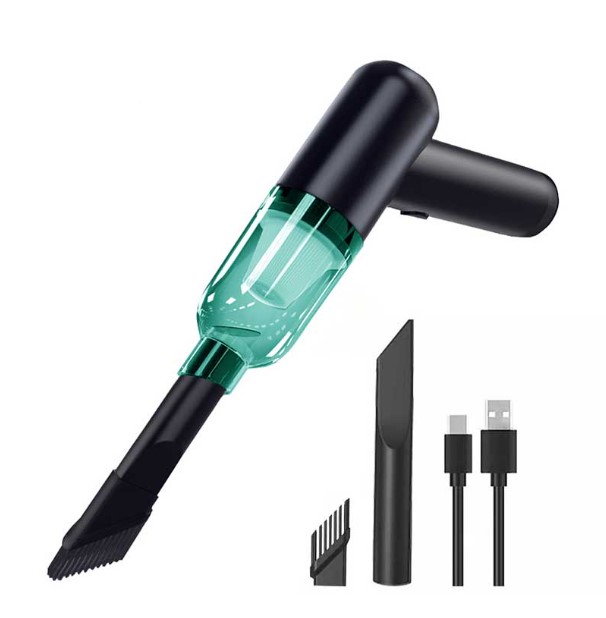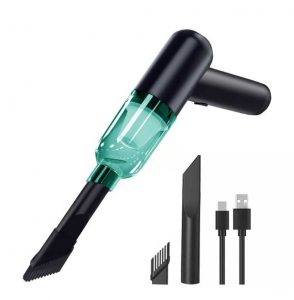 You don't need to empty your wallets to get an efficient cleaning tool at home. CENZIMO's Mini Wireless Vacuum Cleaner has around 3,500 to 6,000 Pa suction power for as low as ₱679! It also comes with noise-reduction technology so you don't have to worry about disturbing your family (and neighbors) while cleaning.
Not only that, but it also comes with a 20,000 mAh lithium battery and is an effective wet and dry vacuum cleaner! You're truly going to get the best bargain with this powerful yet affordable cordless vacuum cleaner.
7. Heavy Duty Vacuum: Dyson V12 Detect Absolute Extra Cordless Vacuum Cleaner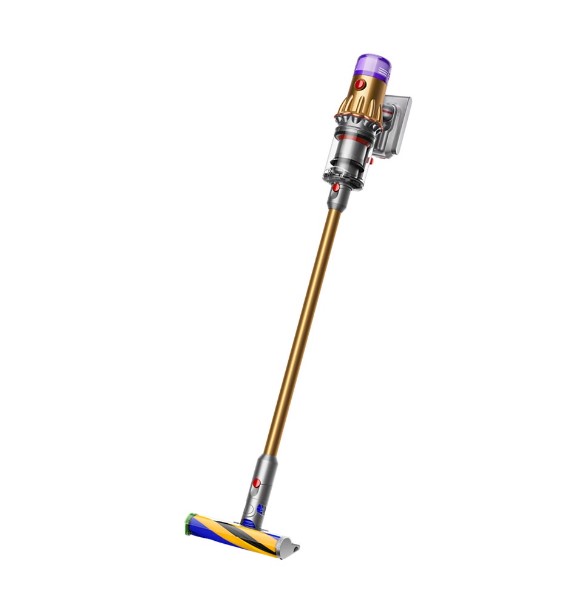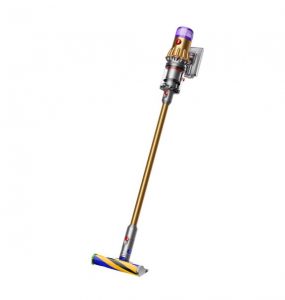 Dyson has long been a trusted international brand for vacuum cleaners. Luckily, you can buy their in-demand Dyson V12 Detect Absolute Extra Cordless Vacuum Cleaner on Shopee Philippines! This Dyson cordless vacuum cleaner has 150 AW of powerful suction and up to 60 minutes of battery life fit for an entire home cleaning and fade-free suction power. 
It's a stick vacuum cleaner that's ergonomic and easy to maneuver for when you need to clean higher surfaces. It's also one of the few vacuum cleaners with a battery indicator, so you'll know when you need to recharge. With its long list of specifications, this Dyson cordless vacuum cleaner is a big flex for all homeowners out there!
8. 3 in 1 Vacuum: Deerma VC20 Plus Vacuum Cleaner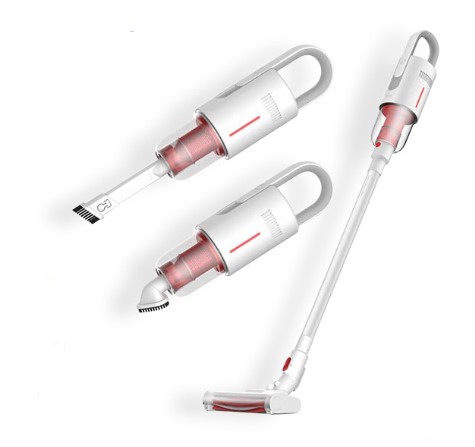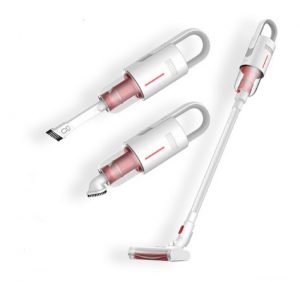 Another top choice from Deerma vacuum cleaners is their VC20 Plus Lightweight Vacuum Cleaner. What makes it stand out from other Deerma vacuums is you can transform it into three vacuum styles. You can turn it into a stick vacuum to effectively clean hard floors and carpet rugs. Or, you can make it into a smaller handheld vacuum with its two other nozzles specialized for cleaning narrow spaces and small home appliances. This is definitely one of the best handheld vacuum cleaners on the market! 
This best handheld vacuum packs a powerful punch with 5,500 Pa suction power and an easy-to-clean stainless steel HEPA filter. Its stylish and multifunctional design makes it one of the best vacuum cleaners in the Philippines to have at home. 
9. Desktop Vacuum: Wireless Mini Desktop Vacuum Cleaner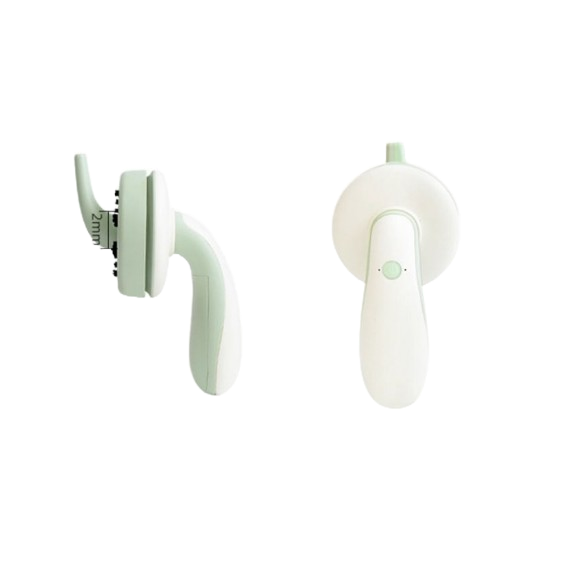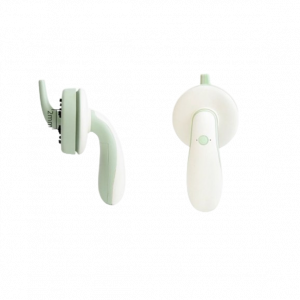 Keep your workspace spick and span in no time with a mini desktop vacuum cleaner! This USB-rechargeable desk cleaner can effectively remove small dirt particles from your desks and keyboards. Plus, they come in adorable colors and can be as small as your palm. 
It's built with a single-button control and its exterior is made from eco-friendly ABS material. Plus, it's equipped with a 1200 mAh lithium battery and an attachable flat nozzle. You wouldn't normally expect all of that from a miniature vacuum at such a budget-friendly price! 
Achieve A Dust-Free Home Efficiently With The Best Cordless Vacuum Cleaners
Give your house a proper dusting with ease and get the best cordless vacuum cleaner on Shopee Philippines! Don't stop there, get the best cleaning products for home care to keep your place squeaky clean. While you're at it, consider reorganizing your humble abode with clever space-saving ideas that will make you love staying indoors even more!
Comments