It can take years to find your signature perfume.  The best women's perfume, which is notably unique to every individual, is the ultimate finishing touch for every dress, mood, or occasion. But some of the most popular, long-lasting perfume for women is a good place to start. Whether you enjoy floral scents, a tried-and-true classic like Vanilla Lace, or something entirely different, these ten signature scents are a guaranteed bet and will surely have a spot in your collection. ​​From musky floral to plum and fresh fragrance, we took note of the best perfumes of all time so you don't have to.
Wear Your Elegance Everyday With The Best Women's Perfume! 
1. Incanto Shine, Salvatorre Ferragamo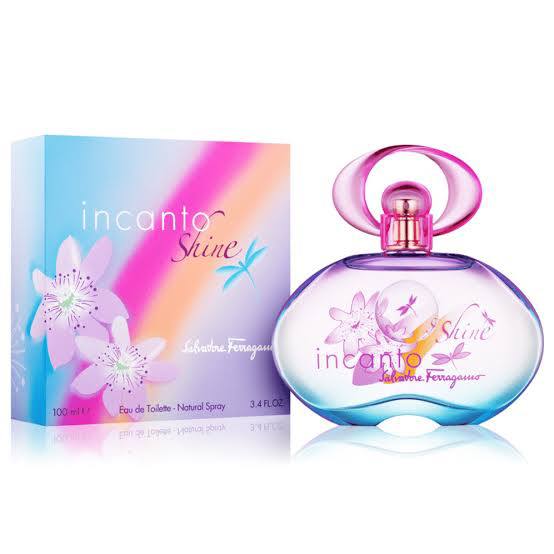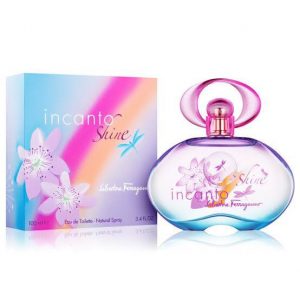 Salvatore Ferragamo isn't a fashion label – it's a lifestyle. As one of the best luxury perfumes for her, you'll get a fruity and revitalizing fragrance in a bottle! The Incanto Shine has a hint of floral fragrances that makes it ideal for everyday use in addition to special occasions. The spicy scent of Incanto does not disappoint, easily making it one of the top 10 best-selling perfumes in the world! It's not surprising that this brand is known for the best fragrances for women thanks to the zesty combination of bergamot, pineapple, and passionfruit. This best female perfume is an uplifting fragrance that you shouldn't miss grabbing a bottle of!
2. Light Blue Women, Dolce and Gabbana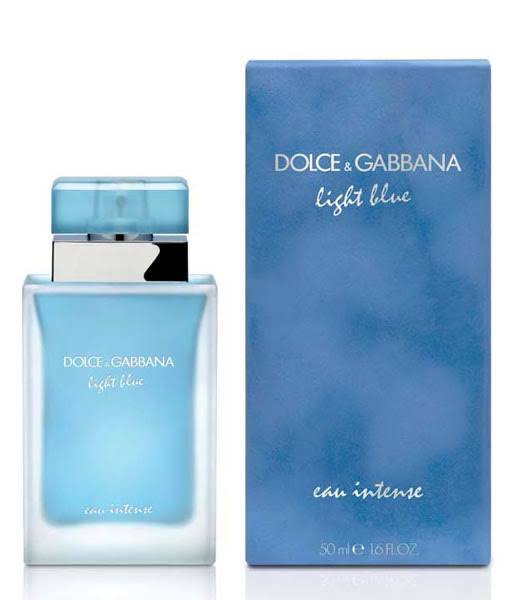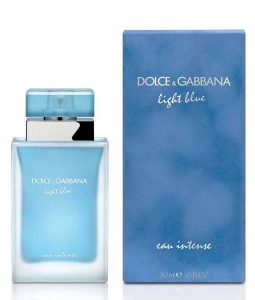 Are you leaning more towards the refreshing scent of sea air mixed with a hint of greenery? Then this next best-smelling perfume, Dolce & Gabbana Light Blue, won't disappoint from your very first sniff. The unique fragrance reflects the sensuality of the Mediterranean lifestyle with its floral and fruity fragrance. If you're curious about longevity, this best ladies' perfume lasts for six to eight hours, depending on the temperature. This is wonderful for a summery citrus scent that you shouldn't sleep on! As one of the best-selling perfumes for women, it truly deserves a spot on this list! 
3. Tahiti Island Dream, Bath and Body Works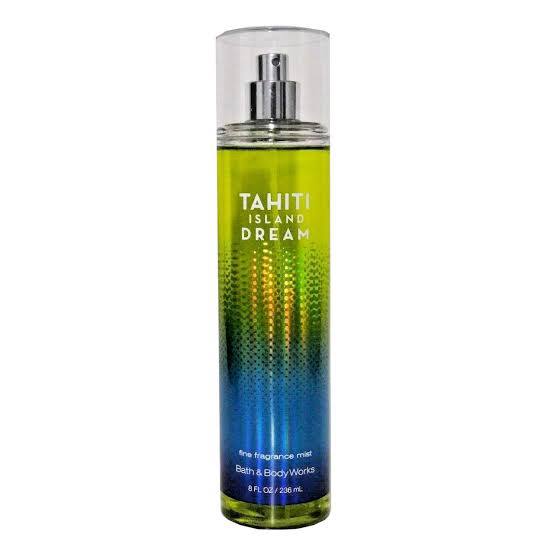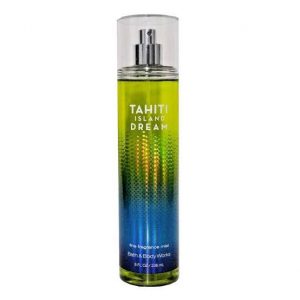 The first word that comes to mind when we think of Tahiti Island Dream from Bath and Body Works is "hot girl summer." If you're looking for a fragrance that smells like vanilla musk & kiwi blossom, look no further. We recommend you this best-smelling perfume and an instant hit fragrance for women – Tahiti Island Dream. A lovely fusion of coconut, floral, and vanilla that will never go out of style because of its nice fruity scent. This fine fragrance was launched in 2015 and has moderate longevity based on the number of sprays. Did you know that this best female perfume was also a product that Jungkook from BTS recommended? If you wish to also achieve that fresh and right-of-the-shower scent, then we believe this is a sign to add this to your cart! 
4. Gingham, Bath and Body Works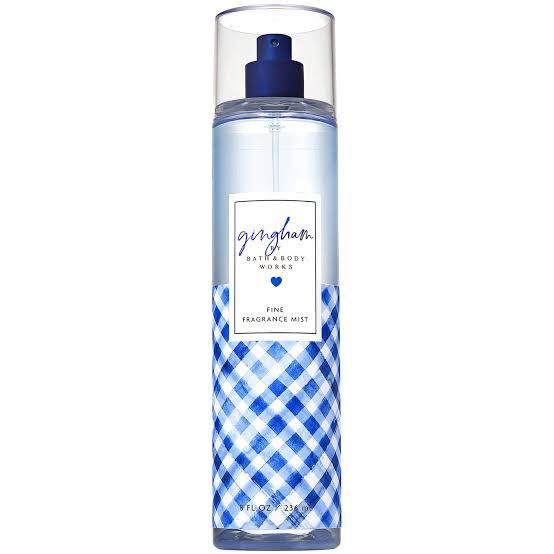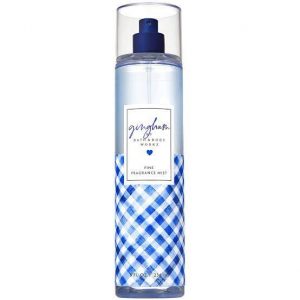 Ready to receive more compliments? This best-selling perfume for women is a crowd-pleasing fragrance made for you! No list of long-lasting perfumes for women is complete without the Gingham Bath and Body Works! The fragrance features a blend of blue freesia, sweet clementine and soft violet petals, and a hint of sweet citrus. The result is a standout fragrance that feels and smells original – an ideal scent that is perfect for special occasions and everyday wear. 
5. Clinique Happy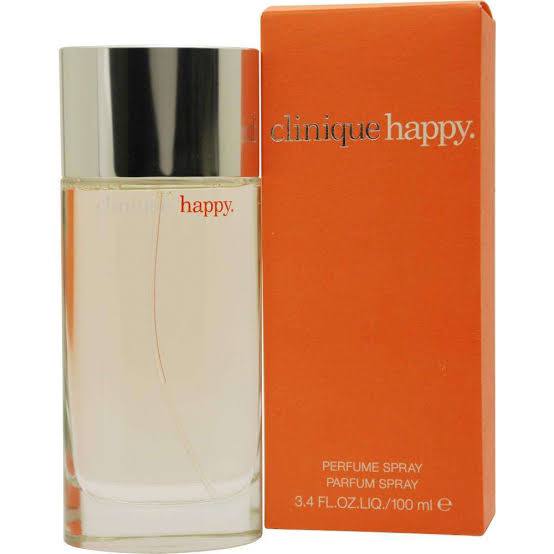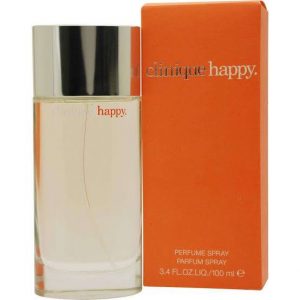 There are infinite interpretations of happiness, and Clinique Happy is one of them. This is part of the top 10 best-smelling perfumes for women thanks to the aromatic scent that evokes the joy of a bright, delightful morning. To delve into the specifics – yellow plum, white freesia, and mimosa are all present in this invigorating fragrance, along with a hint of clear amber. The woody fragrance is a plus too! Get ready for that compliment galore as it is tailored for a fragrance embodying happiness.
6. Classic Gourmand, Perfume Dessert London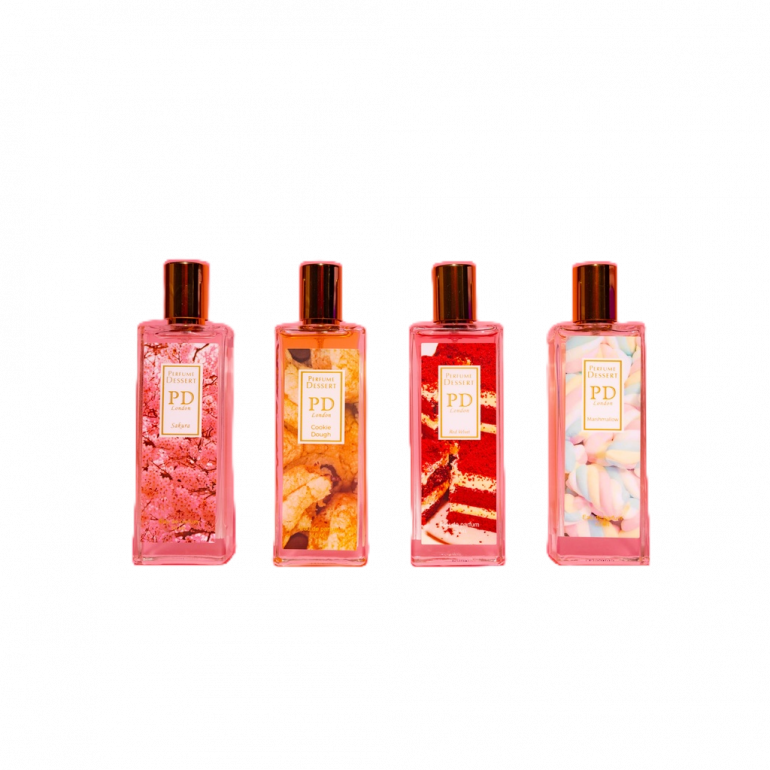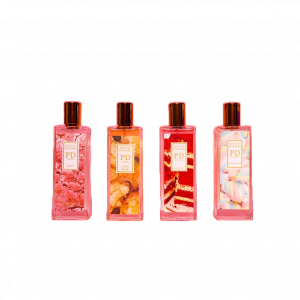 If you still can't find a suitable scent for you, no worries because this is the fragrance that meets your every need! Here's another best perfume of all time that you should consider! Interested in discovering vanilla, caramel, cotton candy, chocolate, almonds, coffee, and honey fragrances? This popular women's perfume – Perfume Dessert London Classic Gourmand leaves no crumbs in helping you get that smell of success! Perfume Dessert has a wide array of fragrances that are warm and nostalgic – from a summer vibe scent to date night, or foodie fragrance. The orange sherbet mimosa is also a classic for its great flirty scent! This is definitely one of the best ladies' perfumes you can get for a reasonable price! 
7. Philosophy, Amazing Grace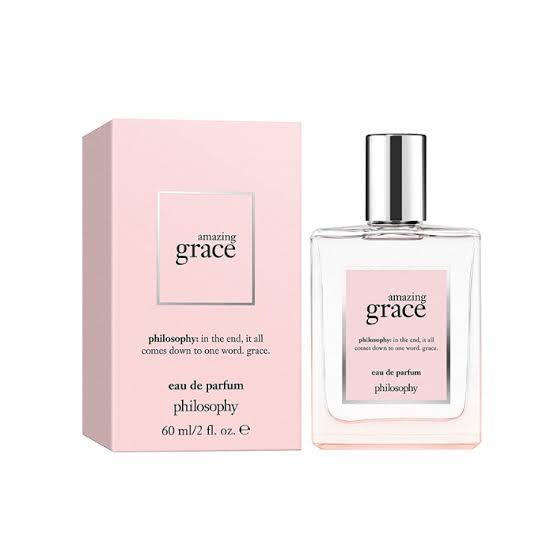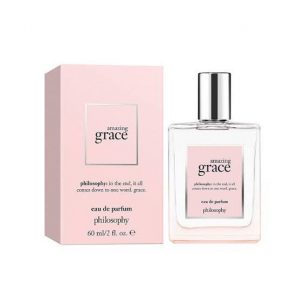 What could be more precious than being hugged by a scent of a soft, feminine, and musky-floral blend from Philosophy Amazing Grace? With 26 years of experience, this popular fragrance is a bold scent that honors the power of grace and contemporary femininity. Its top notes are bergamot, grapefruit, and mandarin orange. It has a long-lasting concentration that effortlessly encapsulates the smell of a heavenly blossom.
8. Green Tea, Elizabeth Arden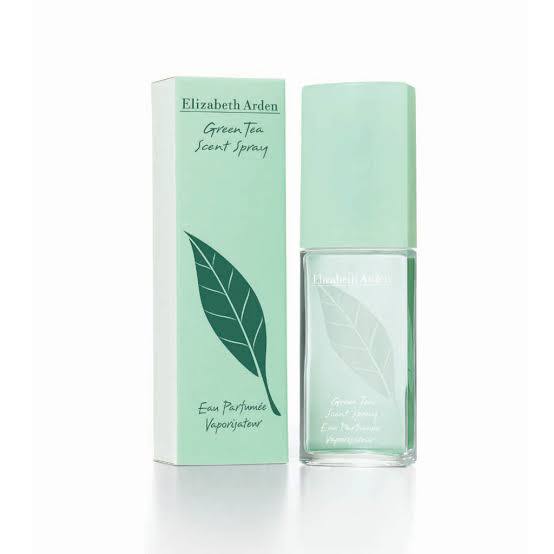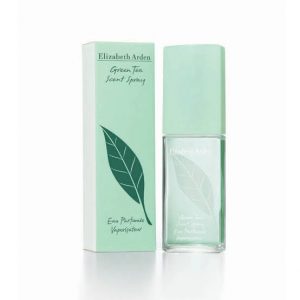 Are you likely to announce your presence in a room with a lingering signature fragrance? Then this vibrant and fresh fragrance of Green Tea from Elizabeth Arden will help you achieve that impression! This best-smelling perfume for women lasts for about five to six hours! With sophisticated essence, fizzy citrus, cooling mint, and sweet rhubarb – it's a delightful scent that you're definitely going to love! 
9. English Pear & Freesia, Jo Malone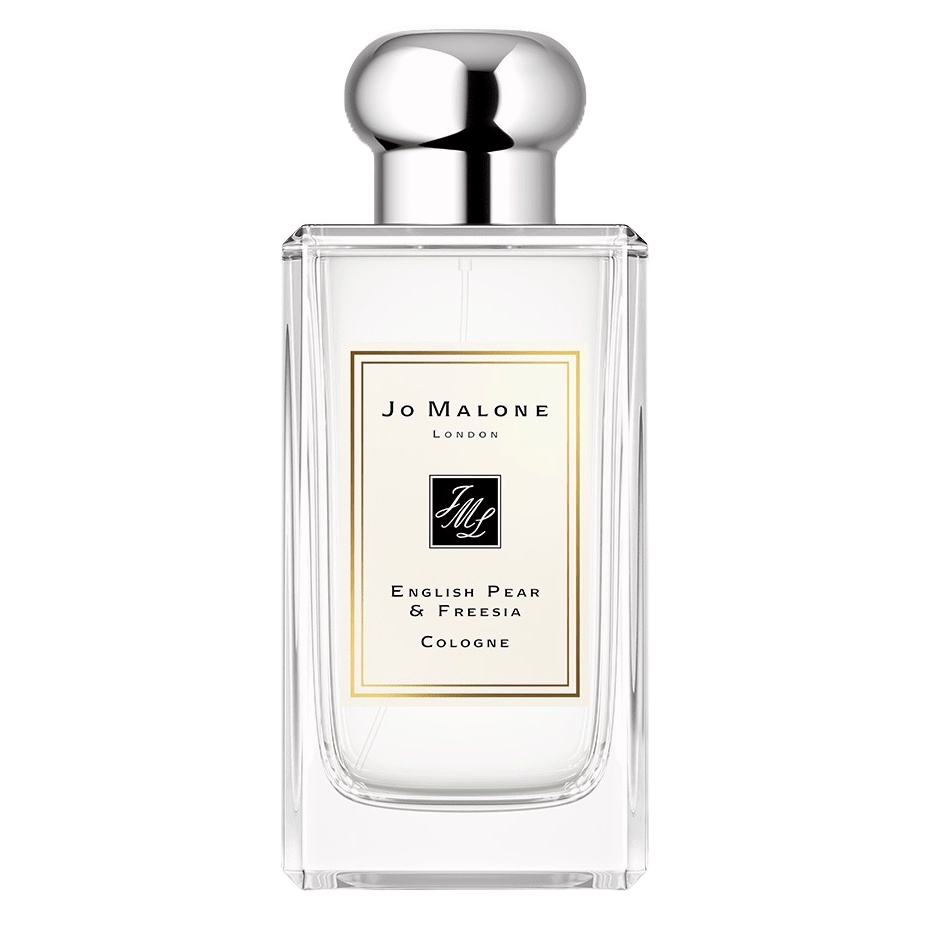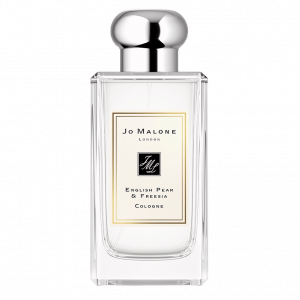 Presented in a sophisticated glass bottle, the Jo Malone English Pear and Freesia is perhaps the most popular fragrance from Jo Malone. It's the top choice for many people thanks to its sensuous freshness of just-ripe pears, a feeling of a wrapped bouquet of white freesias, which is, by the way, a cologne for every season and for everyone! Famous K-Pop Idols like Hwang Jung-eum and Park Eun-bin from Extraordinary Atty Woo are also known for using this signature scent! 
10. Vanilla Lace, Victoria's Secret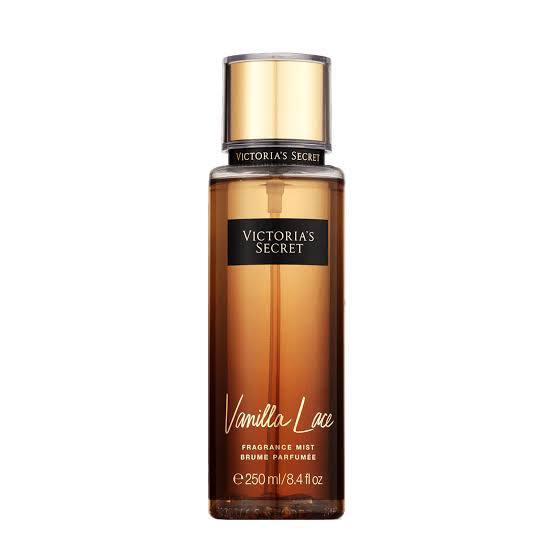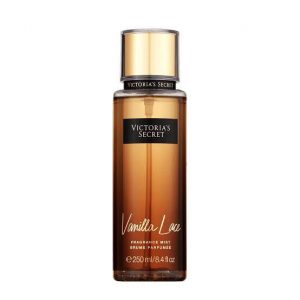 How can we forget a signature scent perfect for every occasion? You can add more spice to life in a bottle! This Victoria's Secret Vanilla Lace will never disappoint in making you feel excited. As one of the best perfumes of all time, it continues to be the talk of the town. It went viral in various online perfume communities due to its seductive and warm fragrance. This remains to be one of the best-selling perfumes in the world as it contains hydrating components including chamomile and aloe vera. Although the fragrance of these substances isn't as strong for the nose to detect, they are intended to nourish and moisturize the skin. If this scent resonates with you, we would love for you to experience this popular women's perfume! 
Invest and Immerse Yourself with The Best Women's Perfume! 
Science has shown that scent is our most strong sense, coming in second only to sight. This is exemplified by the fact that we are able to recognize an individual, food, or location simply based on its smell. Finding a scent that complements your personality is always a win, whether it be one of the best luxury perfumes for her or a standard low-cost fragrance. Finding the perfume that makes you feel the most like yourself is a must. After all, our perfumes are living pieces of art that we wear. 
Speaking of wear, check out these Korean office outfits and casual office wear that will give you compliments galore. We've also gathered some fashionable office bags for women that go with your favorite scent, whether you're shopping for yourself or feeling like a girl boss. Likewise, a stylish outfit is not complete without a pair of fashionable sandals that balance style and comfort – keeping you on the go all day long!
Comments