With ever-innovating cameras and battery capacity on smartphones, content creation and gaming have never been easier because of the improving sensors and high-definition capabilities that a smartphone can do. Not to mention the increasing amount of bells and whistles that come with getting professional-looking shots and compact shooters. There are many factors that go into creating the ideal vlog. So if you want the right technology to help you get there, the new Vivo Y35 has you covered. As such, we recommend you check out the all-new Vivo Y35 features, which can capture smooth, vivid, and detailed still images as well as high-quality videos. What's more exciting? This Vivo camera phone is a reasonably priced smartphone that is claimed as being dependable in many aspects. Keep scrolling to know more about our Vivo Y35 review! 
Featuring Vivo Y Series: The All-New Vivo Y35 Model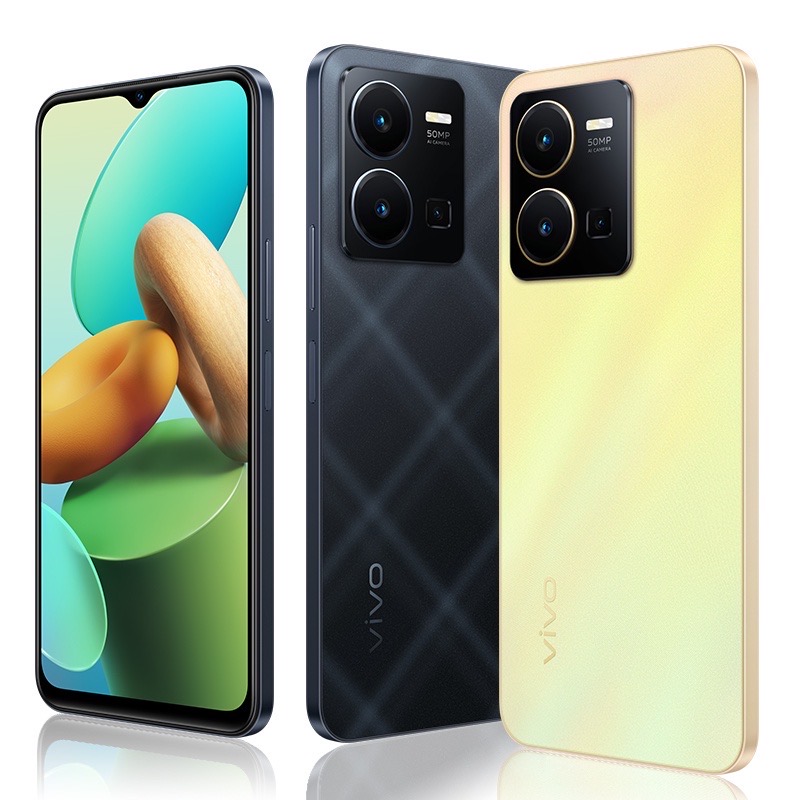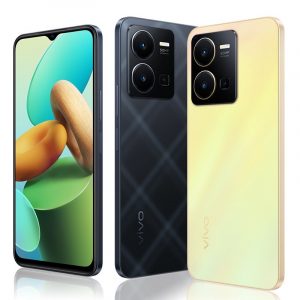 Introduced by a company founded in 2009, Vivo is a popular choice for high-quality mid-range phones. It consistently ranks in the top 5 smartphone manufacturers worldwide. Its Y series makes a great companion for mobile gaming and long-time playing provided by its powerful features. Being part of the Y series, Vivo Y35 features have raised the bar for what a budget smartphone should be. The Y35 model is a relatively new competitor in the smartphone industry. It has received a lot of positive reviews from smartphone geeks and content creators thanks to its key development features such as audio quality, trendy colors, and an improved fingerprint scanner that new users find value-adding in a device.
With the Y35 model, you can now acquire a smartphone that screams excellent performance, large storage capacity, and the fastest charging in its price category. Gone are the days when you had to wait for hours to have your battery full. This Vivo Y35 review will provide you with great insights into its noteworthy features. Thankfully, these are advancements we can purchase at our fingertips! 
Vivo Y35 Review: Built for Speed
Featuring a large 6.58-inch FHD+ display with a 90Hz refresh rate, the Vivo Y35 2022 is a great choice for a competitive mid-range phone. Its amazing display features a 1090 x 20499p resolution with a 401 PPI pixel density that will definitely keep you entertained if you're an avid streamer. When used outdoors, the updated audio booster makes Vivo Y35 the best phone if you love to go above your default max volume to enjoy your favorite songs and videos. Aside from that, you can now enjoy the beauty of good color accuracy and brightness, especially if you're playing supported games and vlogs. Streaming with Vivo's latest mobile is a worthwhile investment for a mid-range phone in the market. This is how the Vivo Y series set apart its game thanks to its wide and vivid phone display. 
Say yes to professional shots every night with Vivo Y35 features that are supported by a triple camera system. There's nothing more extraordinary than capturing night selfies that have superior adjustment features for every condition! This Vivo's latest mobile smartphone features a 50MP main camera with a large sensor, 16MP front camera, 2MP bokeh camera, and a 2MP macro camera that will indulge you in selfie duties galore! The consistency in producing sharp and vivid images in a flash is what makes Vivo the best phone thanks to its improved camera performance. No matter where you go, you won't miss out on important moments with this amazing phone in tow. 
Expand Possibilities With Vivo Y35 Specs 
Screen: 6.58-inch Full HD+ IPS display, 90hz refresh rate
Processor: Snapdragon 680 processor
Storage: 256GB UFS 2.1 storage
Operating system: Android 12, FunTouchOS 12
Colors: Agate Black, Dawn Gold 
RAM: 8GB LPDDR4X RAM
Battery: 5000 mAh battery
Connectivity: 4G LTE connectivity, WiFi, Bluetooth 5.0,
Camera: Front 16MP / Rear 50MP + 2MP + 2MP
Dimensions: 164.30 x 76.10 x 8.28mm
Weight: 188.00 
Vivo Y35 Review: Storage, Battery Life, and Performance
Pros: Huge battery life, side fingerprint, comes with water and dust protection, fast charging optimization, and large camera sensor  
Cons: Doesn't support 5G connection, no 4k video recording support, no wireless charging, and no gorilla glass protection 
Speaking of storage space, Vivo Y35 specs are known for their reliable storage capacity. Enjoy taking photos and videos and downloading all your favorite apps with 256GB of generous space that is equivalent to 1,592 episodes of your favorite TV series and expandable storage of up to 1 terabyte. With the Vivo Y35 specs and price, you will never have to experience the hassle of receiving "storage full" notifications. Aside from its storage, this Vivo's latest mobile allows you to enjoy nonstop gaming all thanks to its Snapdragon 680 processor and 8GB of RAM. On top of that, the multi-turbo 5.5 advancements will eliminate lag brought by running apps, as its algorithm intelligently optimizes power to increase smoothness and stability.
As for its battery life, the Vivo camera phone packs a 5,000mAh battery that lasts longer with Al power-saving technology. As a matter of fact, this smartphone also comes with reverse charging for other devices so you will never have to worry about the unnecessary stress of a low battery. Additionally, the Vivo Y35 supports 44W fast charging! This means it can reach 70% battery capacity within 30 minutes, so you won't have to wait long when it's charging. With Vivo Y35 features being a desirable choice for smartphone users, this mid-range budget phone can stand out in the competitive market because of its peak performance and tried-and-tested internal RAM. Although the processor isn't always its strongest feature, it is capable enough to support immersive display and smooth navigation.
Vivo Y35 Price
The Vivo Y35 2022 smartphone starts from ₱14,999. It is available in the official Vivo Store on Shopee Philippines. Each purchase comes with a FREE DITO SIM card and Voguard TWS earphones. With the Vivo Y35's specs and price, you will certainly get excellent performance for a mid-range smartphone.
Moment of Truth: Is it worth buying? 
Despite having a few areas to improve on, this Vivo best phone is simply hard not to recommend. At its affordable price, it's considerably a decent smartphone worth buying if you're looking for a quality yet budget smartphone. With the phone's fast charging, improved camera, and battery-efficient performance, there's a lot to like about this smartphone. Regardless of whether you are a gamer, content creator, working professional, or student, there's not a single person who wouldn't benefit from the top-notch features that Vivo Y35 has to offer.
As we love to provide you with the best quality tech experience, we recommend these best budget wireless earbuds and noise-cancelling headphones that will definitely indulge you in an immersive sound experience. You may also want to level up your gaming experience and escape reality with these 5 Best VR Headsets that you surely don't want to miss out on! Likewise, checkout these 5 vlogging equipment for our aspiring content creators that you can easily get on Shopee Philippines!  
Comments