When it comes to wearable technology, smart watches are first in line! Traditional watches for women and men can already tell the time and date, set customizable alarms, and can even double as a stopwatch. But what if you could do so much more with your watch? These are what smartwatches are for! Smartwatches are wearables that have a touchscreen interface made for daily use in the form of a watch. Sounds cool, right? Here are a few things you should look for in the best smartwatch.
The Best Smartwatch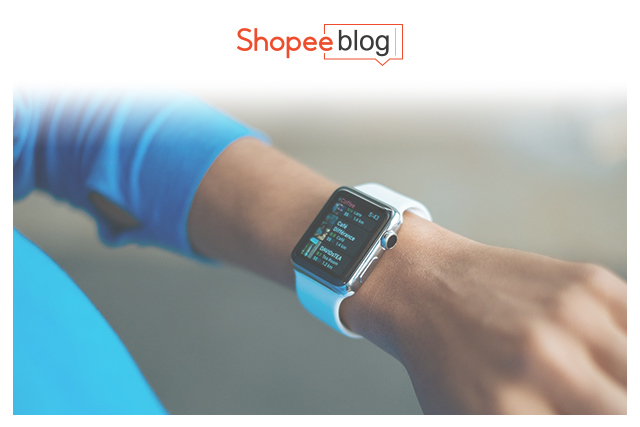 Credit: Pixabay / Pexels
The best smartwatch has countless features beyond keeping track of time. Smartwatches can help with your daily life needs like health features. An affordable smartwatch can track your steps, your heart rate, your calorie intake, and even the quality of your sleep. Most mobile phones also have this feature, but wearables are much more accurate since they're kept on the entire day, as compared to a phone that you keep in your pocket or in your bag most of the time. Some of the best smartwatches can even alert you whenever you have a message or an incoming call. There are so many other features that will certainly make your life easier. So if you're on the lookout for the best smartwatch, remember to keep your priorities in mind so that you can find the perfect timepiece that fits your needs and your budget! Now, without further ado, here are some of the best smartwatches available on Shopee Philippines that you should make time for!
Apple Watch Series 6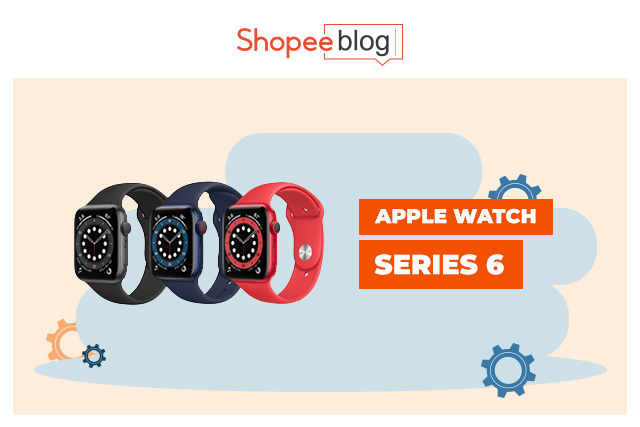 Credit: Whitehaus
iPhones, iPads, and Apple products in general, are unbeatable in the tech industry. Their Apple Watches are no exception from this! While they might be the most expensive smartwatch on this list, it's because they're worth the investment. The latest release, the Apple Watch Series 6, comes in a 40mm or a 44mm display. While it has everything that most smartwatches can offer, the main point of the Apple Watch Series 6 is that it can measure your blood oxygen level and you can take an ECG whenever and wherever. It also has an Always-On retina display which shows important information even when your wrist is down or when you're inactive. However, the Apple Watch Series 6 only pairs seamlessly with the iPhone 6s and more recently released models of the iPhone. If you're thinking about upgrading, read on iPhone 12 specs and make the switch for the best smartwatch, the Apple Watch Series 6!
Garmin Lily Smart Watch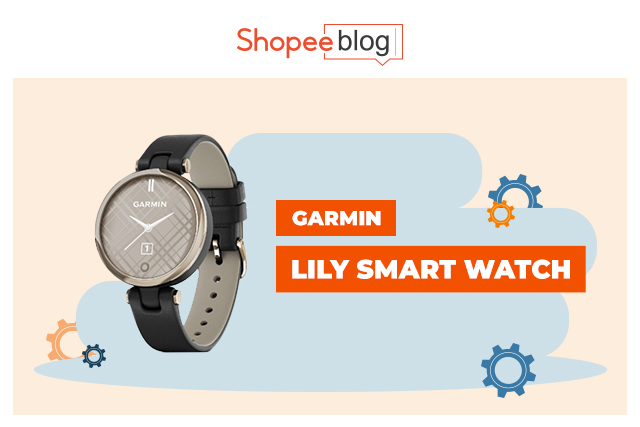 Credit: Garmin
Garmin's Lily Smart Watch has a more elegant take on wearables and it's also a much more affordable smartwatch. This is perfect for those who still want to stay in style while staying connected. Its sleek and patterned design will surely find its way into your outfit of the day! This watch has a 34mm display, so it's much more discreet than most smartwatches. But even though it has a smaller display, it's big on features! You can monitor your health stats and get notifications on texts, calls, and calendar alerts. And for the ladies out there, using the Garmin Connect app, you can also use the Lily to track your menstrual cycle or your pregnancy. If you're an expecting mother, check out other pregnancy essentials you can purchase with the best smartwatch, the Garmin Lily Smart Watch. You can also check out Shopee Mom's Club, a community for the best parents and soon-to-be parents.
Amazfit GTR 2e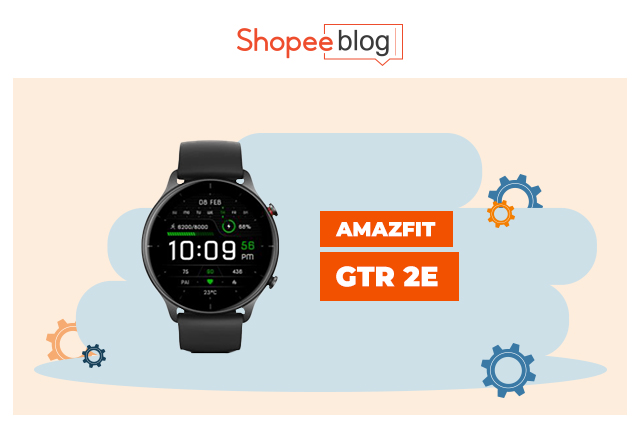 Credit: Amazfit Official Store
Next on the list is the Amazfit GTR 2e! This affordable smartwatch has an Always-On display which allows you to view the time even when the other features of the watch are inactive. This watch can also assist you in assessing your health and fitness with the Huami-developed BioTracker 2 which can monitor your heart rate 24/7! And using the Personal Activity Intelligence (PAI) health assessment system, it processes all of the health-related data in a single day and summarizes it in a single score to make it much easier for you  to digest and understand. The Amazfit GTR 2e also has an extended battery life which can last for 24 days with typical usage. The best smartwatch is a smartwatch that can keep up with you!
Huawei Watch Fit Smart Watch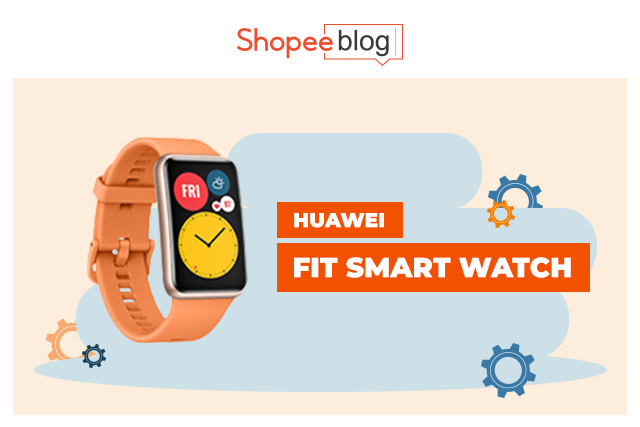 Credit: Huawei Official Store
This affordable smartwatch is very suitable for those who live active lifestyles. The Huawei Watch Fit Smart Watch has 96 workout modes including 11 professional sports modes such as running, swimming, and cycling. The other 85 custom workout modes are made for your personal preferences if you prefer yoga or high-intensity interval training. The watch provides accurate and significant workout metrics while keeping track of your heart rate, calories lost, and the duration of the workout.  It also comes with cute animations for quick and easy to follow workouts. You can buy the Huawei Watch Fit Smart Watch in Cantaloupe Orange, Graphite Black, and Mint Green! Test out the best smartwatch with these easy at home workouts you can do right now.
Xiaomi Mi Watch Lite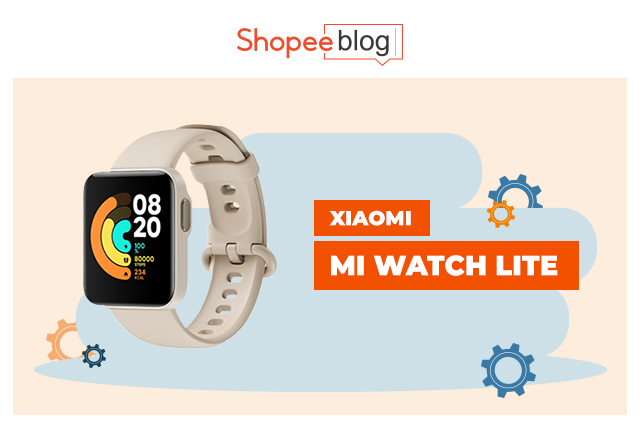 Credit: Xiaomi Official Store Global
The Xiaomi Mi Watch Lite is the best smartwatch for those who are looking for unique wearables with emoji support. The Mi Watch Lite has over 120 watch faces and it has over a thousand different customized combinations which you can change according to your liking. It also has the usual health and fitness tracking features common among wearables. This affordable smartwatch also allows you to perform guided breathing exercises which can help alleviate stress and anxiety. Read on more fascinating ways to cope with stress as you conquer your day with the Mi Watch Lite.
Realme Smart Watch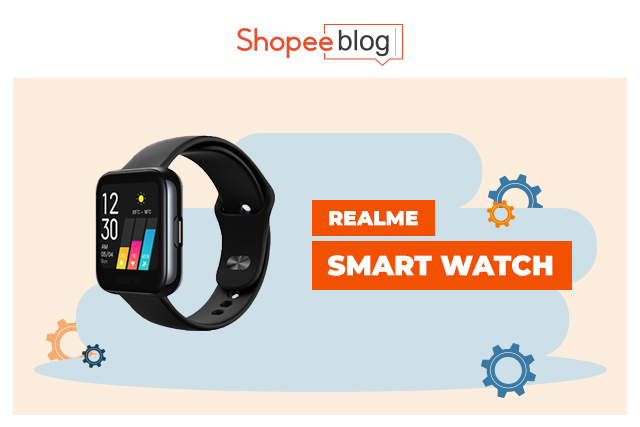 Credit: Realme Official Store
Here's a smartwatch that won't break the bank! The Realme Smart Watch is one of the most budget-friendly wearables on this list, but this affordable smartwatch does not lag behind when it comes to features. The Realme Smart Watch comes with a 24/7 Health Assistant that monitors your blood oxygen saturation level and your real-time heart rate. This watch also has 14 sport modes and a precise step counting algorithm. It also allows you to access your social media applications without using your phone. Lastly, the Realme Smart Watch connects to other smart devices in your home and you can control these devices from your watch in the comfort of your seat. It's time to study smart home devices to raise the quality of life in your household! 
OPPO W6 Watch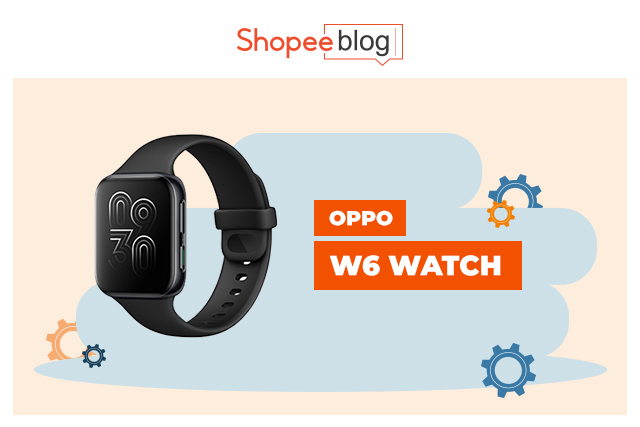 Credit: OPPO Official Store
Last but not least, the OPPO W6 Watch is a smartwatch from OPPO that utilizes Wear OS, Google operating system designed for wearables. It allows you to save time with features such as mobile payment and quick replies so that you don't have to whip out your phone all the time. If you misplaced your phone, your OPPO Watch can also help you locate it. And if you can't bring your phone along, you can easily answer calls and reply to messages with its standalone LTE connectivity which keeps you connected to your mobile phone through an eSIM. The OPPO Watch also has fast charging features. In just fifteen minutes, your watch can charge up to 46% from having no battery. The OPPO Watch undeniably stands a chance in the highly competitive and fast-changing wearables industry.
Beat the Clock with the Best Smartwatch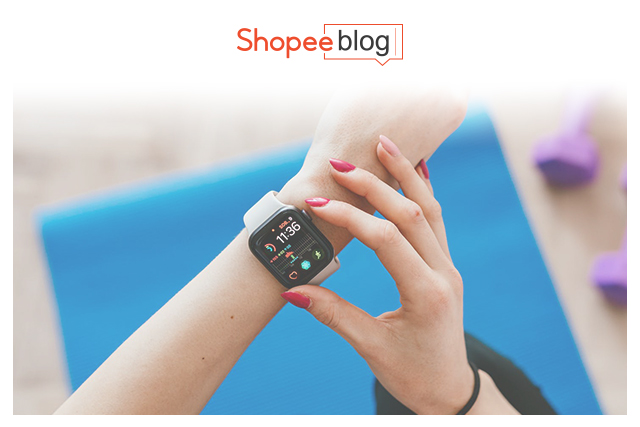 Credit: Karolina Grabowska / Pexels
Now you never have to worry about being late! And you can effortlessly monitor your health and fitness while staying connected at all times through wearables. If you're searching for more ways to boost your productivity, read on ways to stay productive while working at home. And if your smartwatch was able to consistently observe a reduced quality of sleep, it's time to learn tips on how to sleep well at night. The future is Tech and you definitely shouldn't get left behind!
Comments