There are numerous reasons to begin a watch collection, and there are an equal number of the best men's watches available to be collected. It's that extra piece of accessory that can pull an outfit together. Collecting watches may initially appear daunting. But it can also be immensely rewarding. The beauty of wearing one is that these timepieces persevere and will always be classic, regardless of how often the best watch brands for men consider upgrading their designs. The great thing about collecting these timepieces is various top watch brands for men are available in the market. Whether you want to improve your look with a new watch or add to your impressive collection of watches–this list of the best watch brands for men is for you. From luxury to budget, we got you covered. Read on and discover these best watch brands that are classic and elegant!
Wear Your Style Statement With These Best Men's Watches 
1. Maserati Eleganza 42mm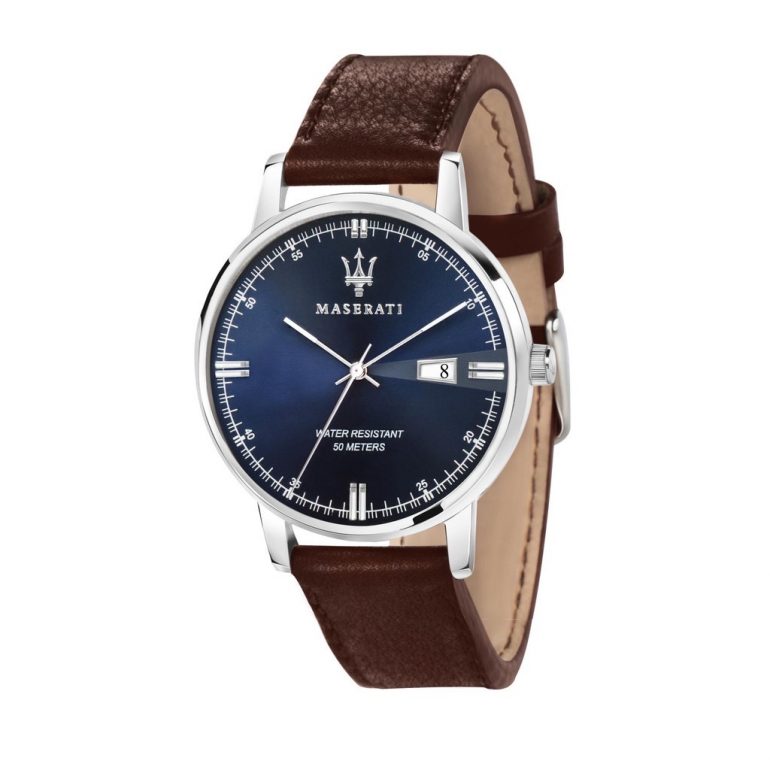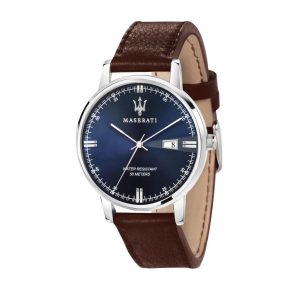 Turn heads at the office with the Maserati Eleganza 42mm. This best watch for men has a durable 42mm case size and 7.6mm case thickness, making it one of the best men's everyday watches. This immaculate piece features a shiny brown leather strap and a brilliant analog finish that will surely be a good addition to elevate any outfit. With an emphasis on cutting-edge design, Maserati designs and produces unique timepieces that embrace the brand's sport luxury DNA. 
2. Daniel Wellington Classic 40mm Rose Gold White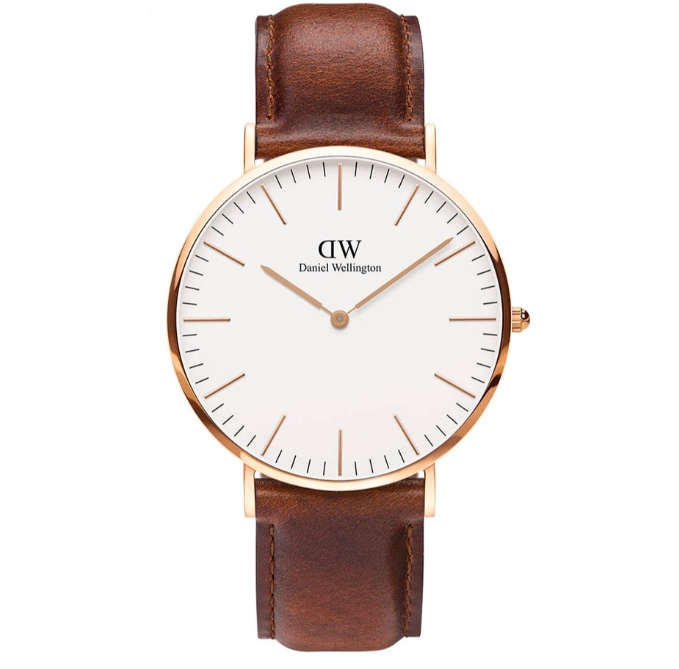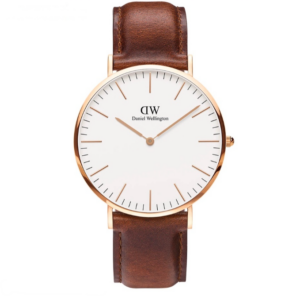 If minimalism is your thing, then look no further than this best watch for men from Daniel Wellington. This elegant style was designed with the modern gentleman in mind. The Classic 40mm Rose Gold White is one of the top picks for the best men's everyday watches that feature a black dial that accentuates classic elegance and the rose gold color. Another catch is this watch will have you prepped to go from the office to the rooftop party in the blink of an eye. With an emphasis on a mesh strap and a simple look, this best men's watch is the ideal way to express your immaculate taste. 
3. Casio Youth Black Resin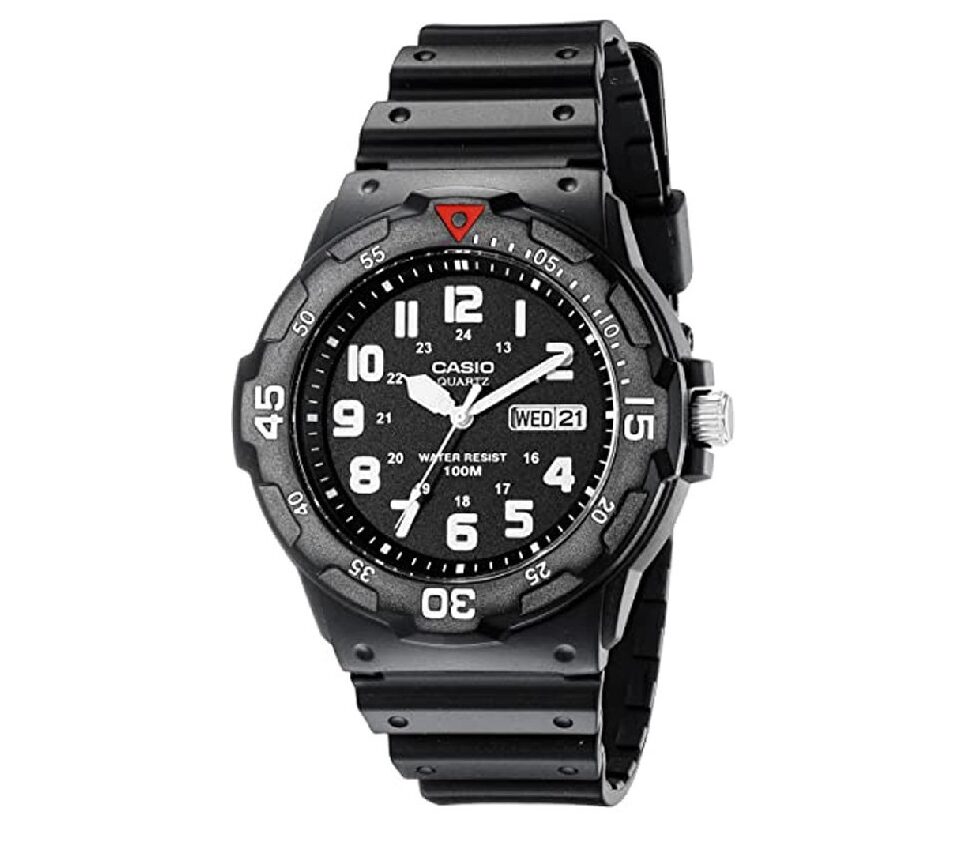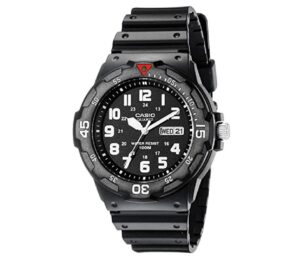 The classic Casio analog watch will never go out of style. If you're searching for the great value in a classic-diver look watch, go for exquisite elegance with this best watches brands from Casio called the Youth Black Resin MRW200. To add, this best watch for him has a 44.6mm face and 100-meter water resistance to ensure your piece remains durable in any condition. With its black resin band, you can enjoy this best men's watch retro design with all the benefits of an analog watch from the modern age. Treat yourself to one of the best affordable watches for men on Shopee today! 
4. Guess Sport Gold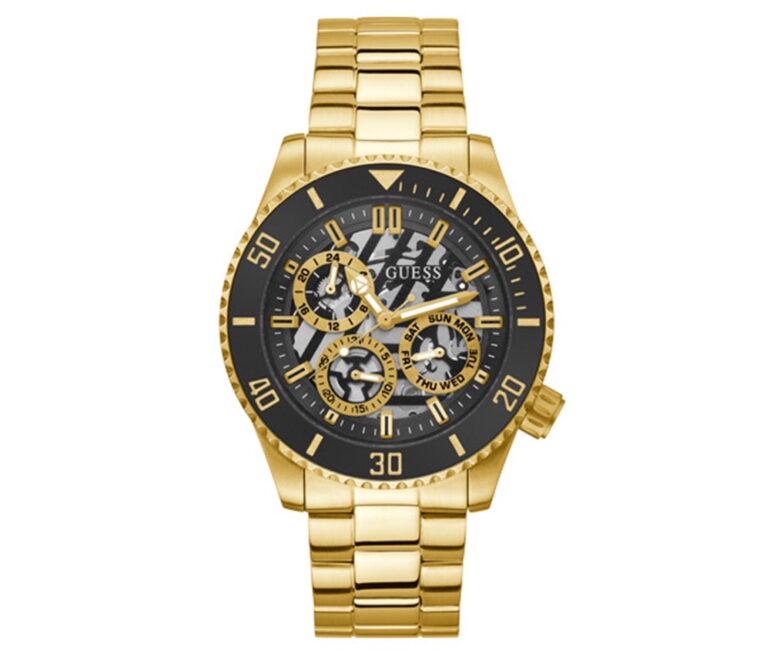 This is the unique design aesthetic timepiece your collection has been waiting for! The Guess Sport Gold Stainless Steel Watch features a stainless steel case with a minimum top ring along with a cut thru multi-function dial and an asymmetrical crown for a modern design finish. Apart from this, this best watch for men in 2023 is perfect for a tasteful and timeless piece that will add class to both formal and casual outfits. With its shiny gold strap, you'll never have to worry about what timepiece to wear for an occasion. 
5. Axis Men's Gold Stainless Watch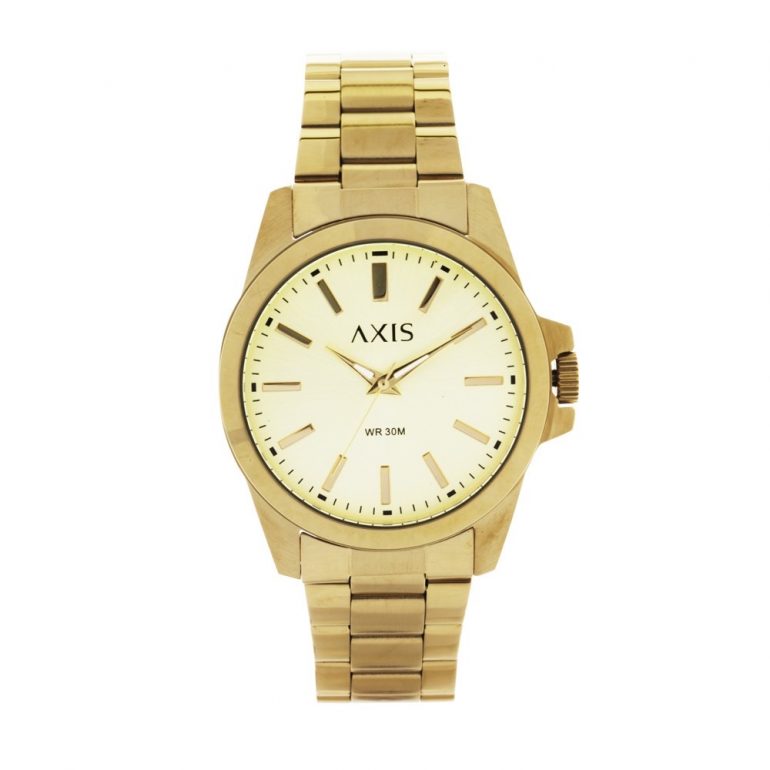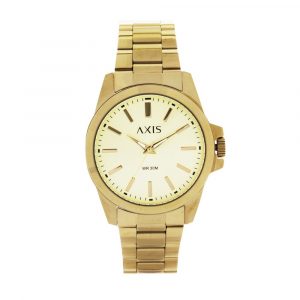 If you're leaning on a subtly stylish watch you can rock day in and day out, it's hard to go wrong with this Axis Men's Gold Stainless Watch! This watch for men in 2023 will be perfect for any style you're trying to pull off every day. Another thing is that this budget-friendly watch also happens to be powered by a Japanese quartz movement that will surely not break the bank. What's more exciting? This best watch brand for men also has a timepiece for ladies! 
6. Adidas Archive M1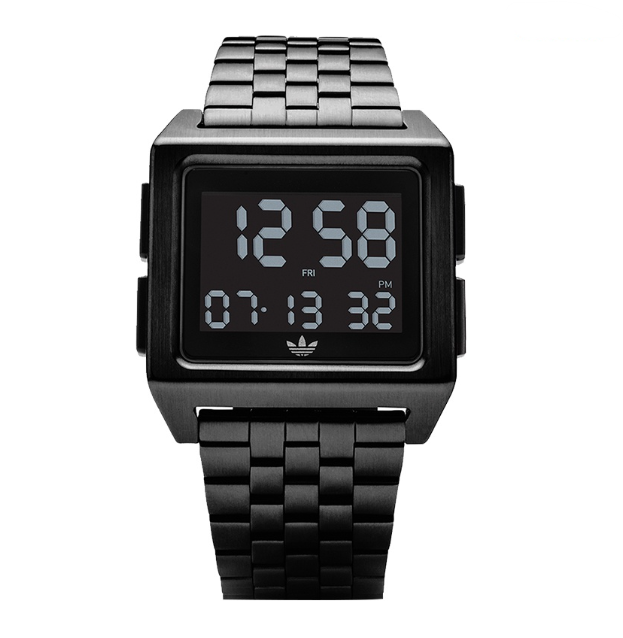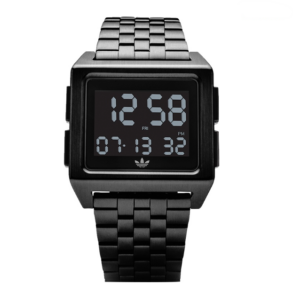 The name of the game when shopping for the best sporty and modern watches really boils down to getting the Adidas Archive M1! This features mineral glass and stainless steel quality that's like getting two watches for the price of one. Adidas men's watches in 2023 are extraordinarily designed pieces! And they're available in a large variety of designs to cater to the diver taste of men. 
7. Casio Dress Silver Stainless Steel Watch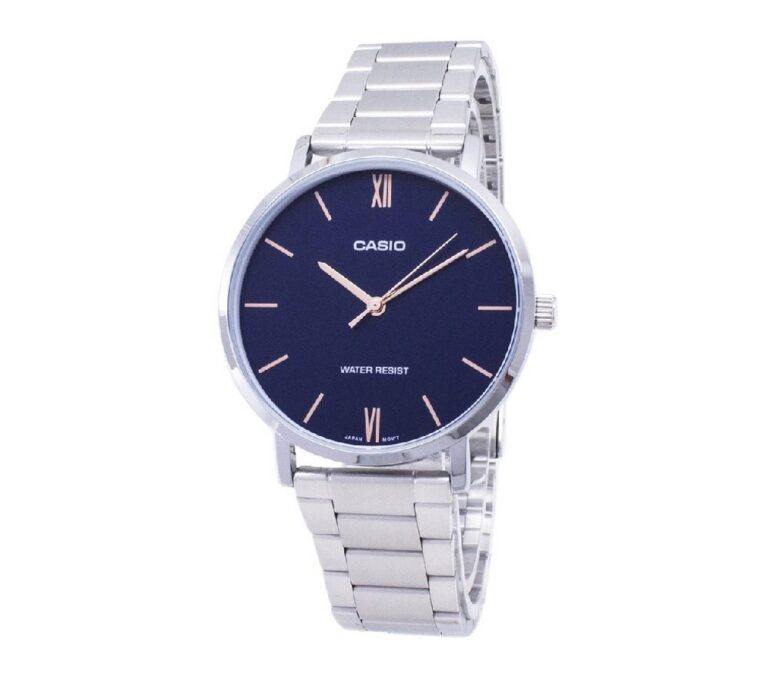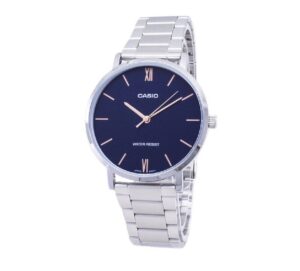 No list of men's watches would be complete without one of the top brands for best analog watches. For those with average to slim wrists who wants to jump on the world-time trend, the Casio Dress Silver Stainless Steel Watch is a great way to start! Its easy-to-read face designs and the waterproof feature does the job even better for a classic and affordable watch. In fact, this best watch for him is the most underrated and durable analog watch you can buy today. 
Treat Yourself To One Of The Best Men's Watches
No matter the occasion, there's always a gem you can find in every men's watch collection must-have online. If you enjoy wearing timepieces, the first step is to understand your various wristwatch choices. Whether you're leaning on a simple and elegant, bold without flash, sports watches, or an everyday watch, there are various men's watches for him available for you on Shopee Philippines. 
Make sure to add-to-cart your Christmas shopping list early and take a look at these stunning men's casual business outfits and skincare routine for men to provide you with lots of inspiration! You may also want to check out these bags for men that will step up your style game! Add to cart now and have the best online shopping experience with Shopee Philippines. 
Comments