Finding it bothersome to lug around a traditional point-and-shoot camera? Why not put your trust in the best camera phones of 2022! As mobile phone camera technology improves with each new iteration, we find amateur photographers and videographers increasingly place their trust in these pocket-friendly powerhouses. Wondering what all the fuss is about? From quality light sensors to high megapixel counts, here are our picks for the best camera phones that you can buy today:
Best camera phones that'll light up any feed
1. Xiaomi Mi 11 – For users who want the complete package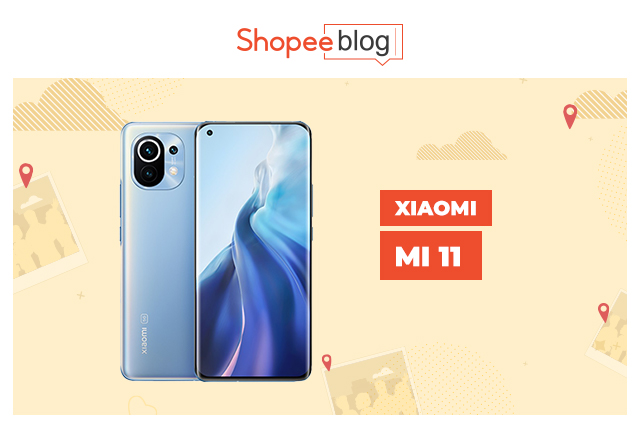 The Xiaomi Mi 11 (available on MiGlobal Storel) doesn't pull its punches when offering a comprehensive mobile phone camera experience! Its camera setup includes a 64MP primary sensory, 8MP ultrawide lens, and 5MP telemacro lens. This guarantees versatility as the Mi 11 effortlessly handles any photo taking opportunity. Details are sharp and colors are well-balanced as the huge camera module allows for maximum light exposure where necessary.
Sometimes, the best Android camera phones just have to be fun to use and the Mi 11 emphatically proves this point. Besides showcasing what the best camera phones of 2022 can record and capture these days, this Xiaomi phone also has plenty of features that complement its excellent camera. You won't have to download camera apps as Xiaomi has included effects like nostalgia filters and long exposure modes. There are even fully-fledged movie modes that create cinematic effects like dolly zooms and slowed shutter speeds!
2. iPhone 12 Pro Max – For superior point-and-shoot pictures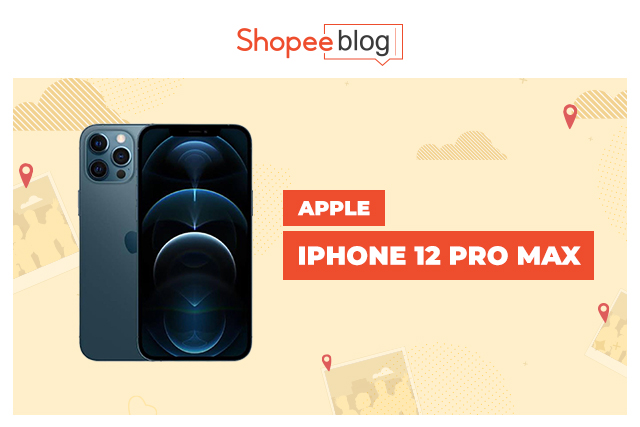 Released in late 2020, the Apple iPhone 12 Pro Max (available on The Loop by Power Mac Center) has one of the best smartphone cameras Apple has ever made. Though many poke fun at the lens design, this shouldn't take away from the sheer quality of overall shots! As a highly versatile camera all-around, you'll have no issues dealing with fast-moving subjects and low-light environments.
The iPhone 12 Pro Max boasts 12MP wide, ultrawide, and telephoto cameras with up to 10x digital zoom. For budding filmmakers, take advantage of Dolby Vision. It's the mode that lets you record videos at 4K resolution and 60 frames per second! Overall, the best feature of the iPhone 12 Pro Max is the advanced LiDAR sensor. This grants the iPhone enhanced augmented reality and depth sensing for your videos and photos! It's no wonder some professionals view Apple's latest as the best camera phone of 2022. If the camera alone isn't enough to persuade you, check out the other iPhone 12 specs everyone is raving out!
3. Huawei P40 Pro+ – For the best low-light photos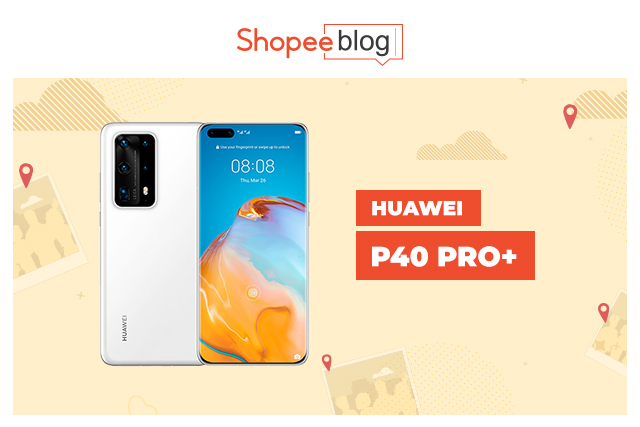 Huawei is one of the biggest contenders for the best camera phones of 2022 as it constantly pushes the envelope for image quality! Unsurprisingly, the Huawei P40 Pro+ (available in the Huawei Official Store) impresses camera enthusiasts with its robust quad lens setup and mind-blowing zoom technology.
The main camera is a 50-megapixel Superspectrum sensor that promises 40% better light absorption. Huawei has worked with Leica (the camera brand) to deliver the ultimate smartphone camera experience by enabling better night shots, regardless of whether you're using Night Mode or not. Additionally, the P40 Pro+ is also noteworthy for its powerful telephoto lens! Functioning like a periscope, the lens allows you to hit up to 50 times without compromising too much on image quality or stabilization. We loved how both of these standout features combined to let users snap amazing zoomed-in pictures despite shoddy lighting conditions!
4. Samsung S20 Fan Edition – For value-seeking Samsung fans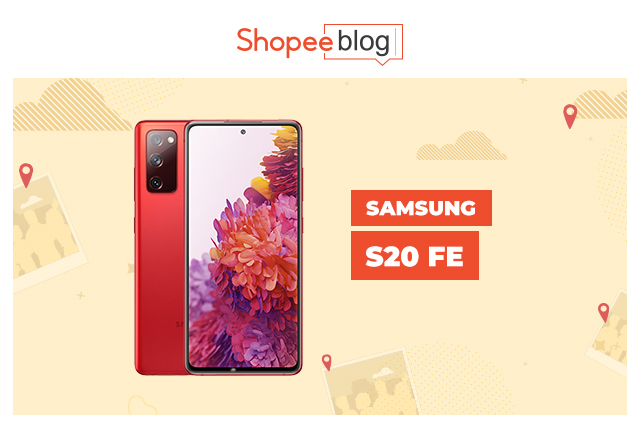 Don't let its namesake fool you — Samsung's S20 Fan Edition (available in the Samsung Official Store) certainly holds its own against the best camera phones of 2022 thanks to its exceptional triple camera setup. Despite being similar to the S21, the S20 FE excels thanks to its telephoto lens! With up to 3x optical zoom, zoomed-in shots are clearer and less distorted when compared with the S21's hybrid lens approach. In addition to this, Samsung has also ensured the S20 FE packs a punch in the selfie department. With its 32MP selfie camera and wide-angle lens, you can effortlessly snap large group selfies without fretting about clarity or low resolution.
5. Samsung Galaxy Note 20 – For easy S-Pen integration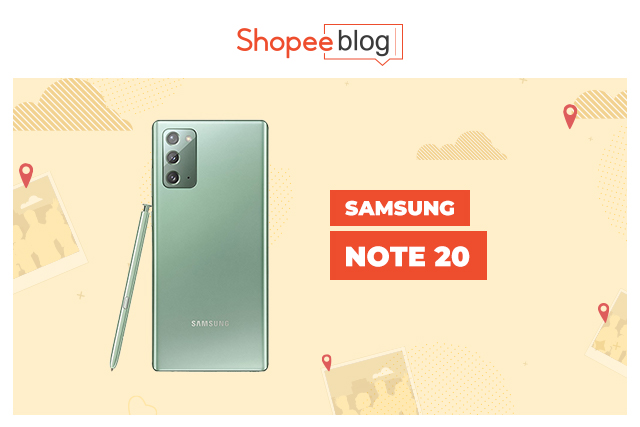 If you have more budget to spare, we'll suggest investing in a Samsung Galaxy Note 20 (available on TechnoVille Gadget Station). With the built-in Bluetooth-enabled S-Pen, you can write, draw and give motion gestures to swipe through the various camera modes. This makes setting up your shots a breeze as you zoom in with a spiral motion or take a picture by clicking the S-Pen's button! All of these S-Pen features mashed with the Note 20's triple camera stack makes it one of the more convenient photo taking device options when it comes to the best Android camera phones.
6. Oppo Reno 10x Zoom – For ultra clear zoomed-in pictures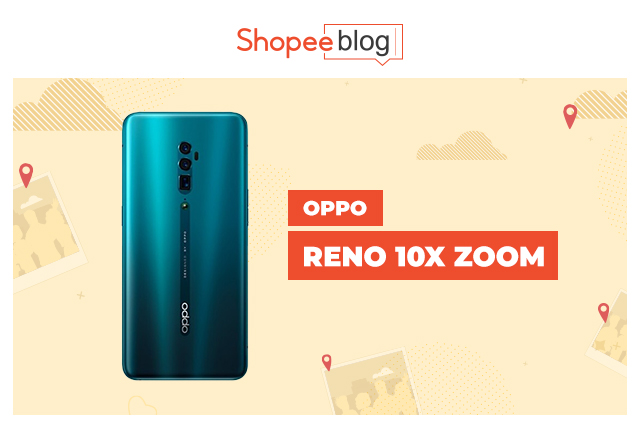 Want to buy the best camera phones of 2022 that make photo taking easy with cool innovations? Oppo's Reno series is all about elevating photography and mobile entertainment to new heights through technology. The Oppo Reno 10x Zoom (available in the OPPO Official Store) does this with its zoom-friendly features. Packed with a 48MP ultra-clear main camera, 13MP telephoto lens, and 8MP wide-angle lens, the Oppo Reno 10x Zoom has an effective focal length ten times that of an ultrawide lens. This ultimately lets you snap crystal clear zoomed-in shots without fretting about your typical photo distortion. Also, the Reno 10x Zoom features dual Optical Image Stabilization, which means your shots remain clear even when you're in motion.
7. Samsung S21 Ultra – For the best Android camera phone experience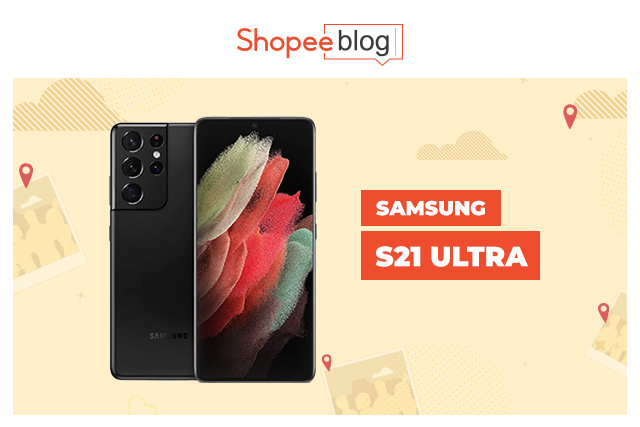 Samsung is clearly pushing the camera boundary with its newest S21 series. The S21 is great but the Samsung S21 Ultra (all available on The Digital Experience) is simply one of the best Android camera phones of 2022. This time around, Samsung introduces their all-new ISOCELL Bright HM3 108MP sensor. In short, the sensor improves focusing and low-light performance thanks to its handy focus assist!
The Samsung S21 Ultra's rear camera boasts four lenses, each with amazing specs. First up is the 108MP main camera that's in charge of capturing vibrant shots with its 12-bit HDR capabilities. Supporting it is a secondary ultra wide-angle lens. It broadens your options alongside two telephoto lenses that allow up to 10x optical zoom! This essentially opens up options as you take pictures or videos while taking advantage of the superior technology available!
The most beautiful shots with the best camera phones of 2022
We hope our best camera phones of 2022 list helps you with your photo taking needs! Didn't find your favorite mobile phone color or model in this list? Check out our range of mobile phones for yourself! Having one of the best camera phones will also allow you to step up your vlogging game. Make sure to read up on other vlogging equipment you need to grow as an influencer!
This article was first published by Shopee Singapore.
Comments