The idea of "growing up," is more than just about physical appearance. Below that surface level, a part of growing up is new responsibilities! While this may sound intimidating, always remember that a broader sense of responsibility opens your horizons to new opportunities. As an adult, finances become a very important part of life. Making a huge investment is a milestone that everyone needs to take, and one of the best investments to make is in a house and lot for sale!
Take that first step to buying your dream home through Shopee Philippines. We offer affordable and budget-friendly items online, and that also applies to this huge purchase! In the Lumina Homes Official Online Store, you can seamlessly purchase an eVoucher that acts as your reservation fee. Read on to know more about Lumina Home's exclusive discounts on Shopee and why working towards a Lumina Home is worth it!
Get an Exclusive Lumina Homes Discount this Shopee 5.5 Sale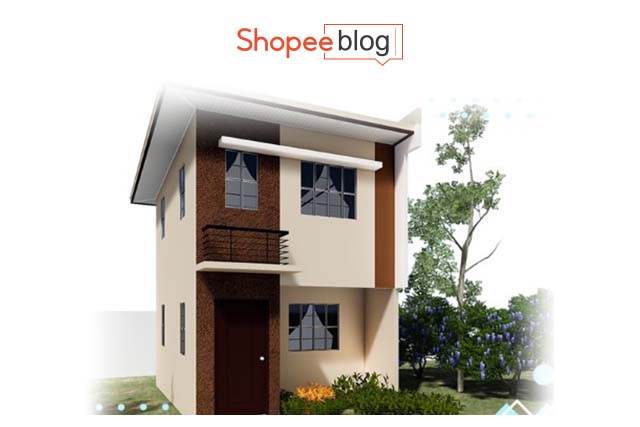 Lumina Homes has an exciting deal for you during Shopee's 5.5 Brands Festival Sale! If owning your very own home seems like a faraway dream, Lumina Homes by Vista Land is taking you a step closer to achieving that. This 5.5 Sale, you can enjoy 5% off on reservation vouchers from the Lumina Homes Official Online Store! The reservation fee is the first step to owning a new home. This exclusive discount is up for grabs from April 30 to May 7, 2022. Reservation vouchers are valid for 30 days upon purchase. But make sure to reach out to a Lumina representative within 15 days of payment to complete the process. A house and lot are worth the investment, especially if it's with Lumina Homes by Vista Land! So make the most out of this Lumina Homes discount and start your journey towards getting your dream house!
3 Reasons Why Lumina Homes is the Perfect Home for You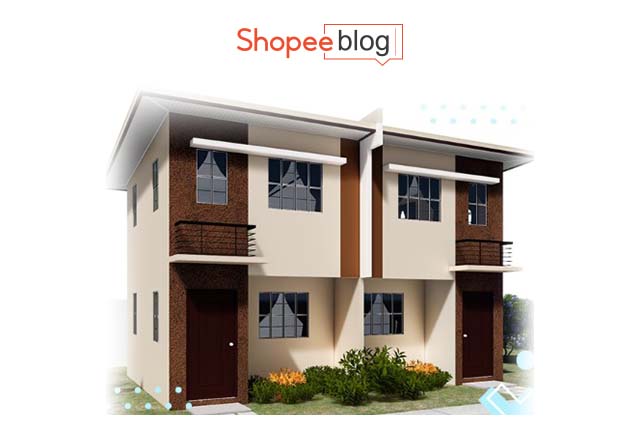 1. Affordability
Lumina Homes prides itself on giving Filipinos their future home at a budget-friendly price. Anyone can buy a brand new home to call their own in a safe Lumina community! When buying a house and lot for sale, it's always a good idea to look at the different financing options available to you. Lumina Homes accepts financing through banks, deferred payments, and even spot payments. The amortization terms are also flexible between five to twenty years! Lumina Homes hit all the marks when it comes to simple dream houses that are worth the investment. 
2. Comfort
Recognized as PAG-IBIG's Top 1 Developer in 2019, you can rest assured that your future Lumina home is made of high-quality materials. Lumina communities are all over the Philippines as well, so that you can make a sound decision on where to move to. Every community is strategically located near schools, hospitals, malls, and places of worship. 
Every individual has different needs, and that's why Lumina Homes offers townhouses, single firewalls, and more! At the same time, Lumina gives its communities public amenities to make sure everyone is comfortable and happy. You will be delighted to know that your future Lumina home also comes with a community hall, basketball court, mini garden and playground, and commercial areas within community grounds!
From over fifty developments to choose from, visit Lumina Homes online to find your perfect home! 
3. Bigger Opportunity
Buying a house and lot for sale comes with many different opportunities. This investment is very popular, even among millennials! Investing in real estate is a great idea because there will always be a demand for a house. You can choose to buy a house and lot for sale for a steady cash flow through rental income, you can sell it later once the land has appreciated, or you can even move in yourself! Once you buy a house and lot for sale from Lumina Homes, it is completely yours. What you decide to do with it is completely up to you! If one of your goals in life is to own your own house, Lumina Homes is your best bet for reliability and affordability.
Upgrade Your Interior with the Top 10 Home Buddies Budol Items
Credit: ATBO / Pexels
As mentioned above, growing up comes with new responsibilities and opportunities. Can you think back to a time wherein splurging on yourself only meant ordering your favorite food or buying from your favorite clothing brand? As an adult, a fun pastime is decorating your house! This type of gratification definitely takes things up a notch because it comes with a lot of benefits. Whether you're planning on upgrading your kitchen, living room, bathroom, or bedroom, a beautiful interior makeover can easily upgrade the quality of life at home.
Home Buddies is a trending Facebook group right now that was started with the sole purpose of gathering home enthusiasts together. Anything home-related, you can find here! While this group was created for insightful discussions regarding anything home-related, it has quickly turned into a "budol" group. Basically, the idea behind the Home Buddies budol is that people who post their reviews on house items create chains of other people buying said goods. The fact that you can buy a house and lot for sale on Shopee Philippines is the perfect topic to post on the Home Buddies Facebook group, but the home enthusiasts' top picks are readily available on Shopee too! Check out the top ten Home Buddies budol items that range across furniture, home care, and appliances that you can get at affordable prices online. This is the perfect way to spruce up your dream house!
1. Deerma CM800 Dust Mite Vacuum Cleaner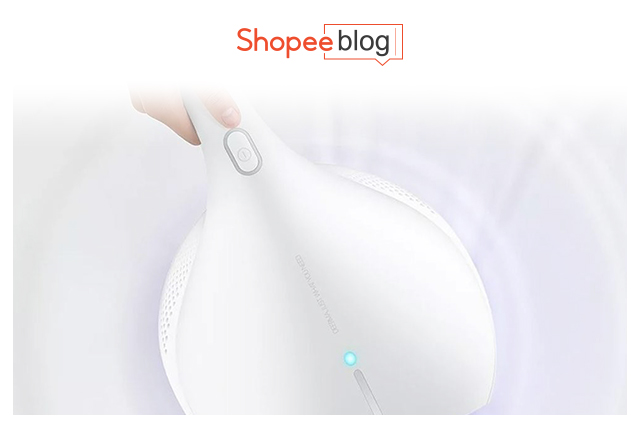 The Deerma CM800 is the go-to vacuum cleaner for getting rid of dust mites. It also comes with UV sterilization for the ultimate cleaning experience! For all the germaphobes out there, this is the perfect handheld vacuum cleaner for you. Dust mites are attracted to, as expected, dust, and that's why it's important to take extra precautions when it comes to tidying up your house. Getting rid of dust with the Deerma CM800 is a surefire way to keep dust mites away from your home as well. This vacuum cleaner comes with a very strong suction that guarantees a spick-and-span home. Although you'll need to get a regular vacuum cleaner for visible dirt, the Deerma CM800 is totally effective for getting rid of finer dust particles! 
2. Upholstery Steam Cleaner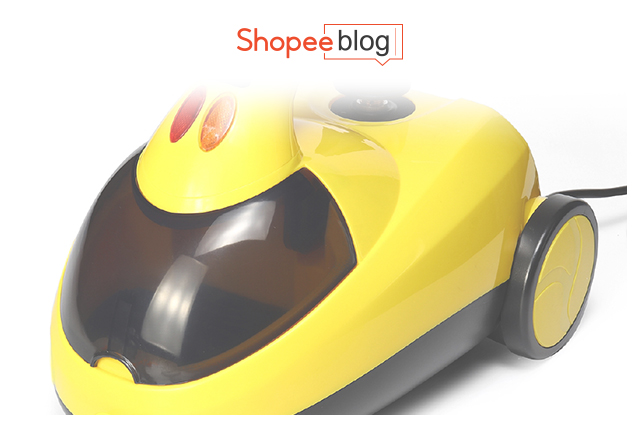 The carpet steam cleaner is a great appliance for maintaining carpets, rugs, and even furniture fabric! Many people choose to get their furniture reupholstered when it starts looking worn out, but when you choose a steam cleaner, you can stick to the upholstery you love and make it look brand new again! Steam cleaning your furniture is a deep cleaning method that sanitizes the surface and gets rid of foul odors. This may be an extra chore, but you'll soon realize that it's definitely worth it!
3. Design-It-Yourself Spice Rack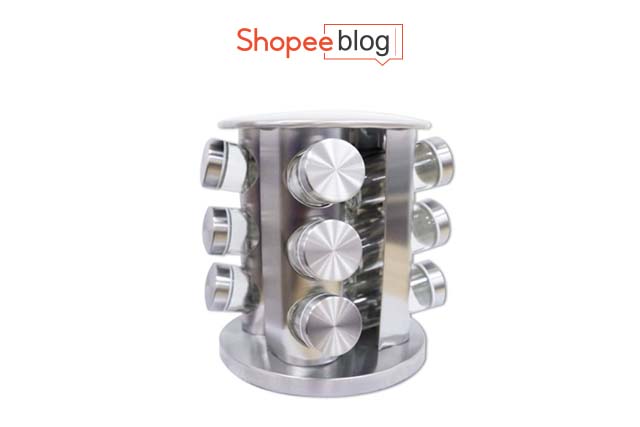 When it comes to the kitchen, organizing your spices in an aesthetically pleasing way can be quite taxing. Many people choose to keep their spices in drawers to avoid drawing attention. With a high-quality spice rack and your own glass spice jars, you can show off your spices as kitchen decor in itself! A sweet tip from Home Buddies is to use chalkboard labels to add a vintage ambiance to your kitchen. Use either chalk or metallic pens, and enjoy labeling your spices and seasoning! An organized kitchen is convenient and practical, but doing this in style is something you won't regret! 
4. Neoflam Cookware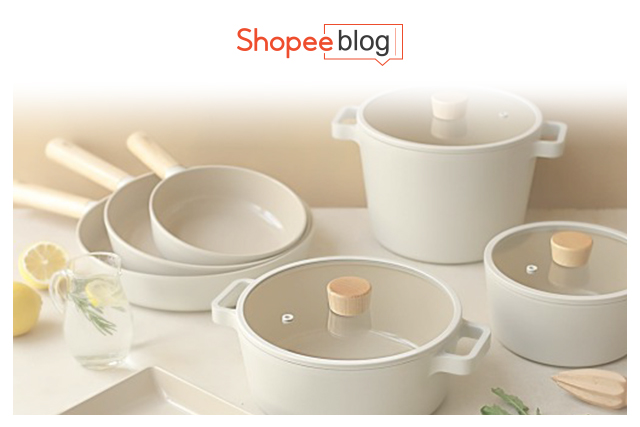 Add color and flair to your kitchen with Neoflam cookware! Everyone over at Home Buddies fawns over these pots and pans because they come in different colors for individual preferences. Adding new kitchenware to your home will definitely give you a boost in morale when it comes to cooking meals! The Neoflam brand originates from Korea, so you can expect high-quality grade cookware paired with a minimalist design.
5. Tatami Chair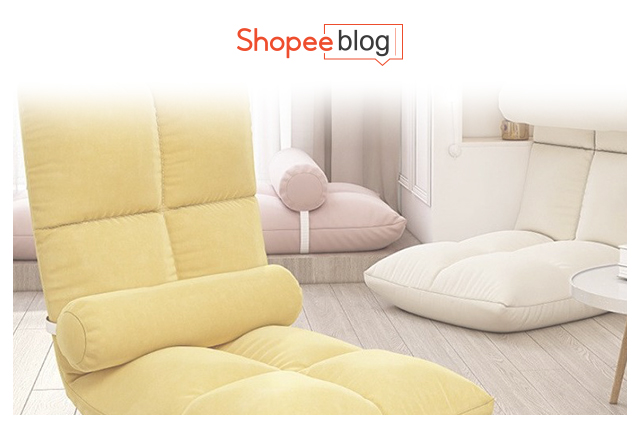 Looking for the utmost comfort at home? Why not go back to your roots of sitting on the ground as a child and buy a tatami chair online! Taken from its name, the tatami chair is heavily inspired by Japanese culture. The Japanese live very minimalist lifestyles, and sometimes that means sitting on the floor and having meals over a low table. The tatami chair is great for lounging, but it's also a very refreshing means to work in a different environment! You can take your laptop over to your tatami chair and put yourself in a more comfortable position. Sitting on the floor actually helps with flexibility and mobility too! Grab this unique piece of furniture on Shopee Philippines!
6. Productive Workstation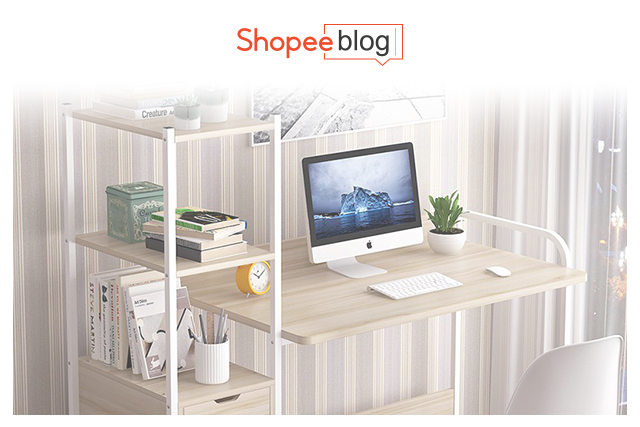 When your workspace at home is feeling rather dull, perhaps it's time for a makeover! You can find a lot of different designs of office desks with shelves online. This will allow you to keep your station clean, add personalized touches, and save space all at the same time. Over at Home Buddies, the Nordic design of white and wood trumps over all. You can find Nordic office desks and pair your next purchase with a Nordic chair to bring that aesthetic to full swing. A gorgeous workstation may be exactly what you need to boost your productivity!
7. Wallpaper Stickers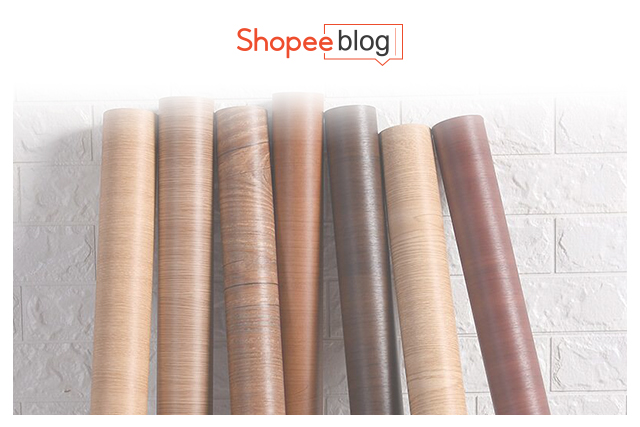 A budget-friendly hack to upgrade your interior is with wallpaper stickers! Don't be fooled by its name, because many home enthusiasts use these stickers to improve even plastic furniture. Wallpaper stickers come in different designs, and this may be the easiest way to make sure that your entire home sticks to a specific aesthetic. From wood stickers to marble stickers, the possibilities are endless! All of a sudden, there's no need to splurge on different home items when you feel like switching up your interior design. The best part about these stickers is that you can instantly change from one aesthetic to another with a simple reapplication of stickers. 
8. Wall Body Mirror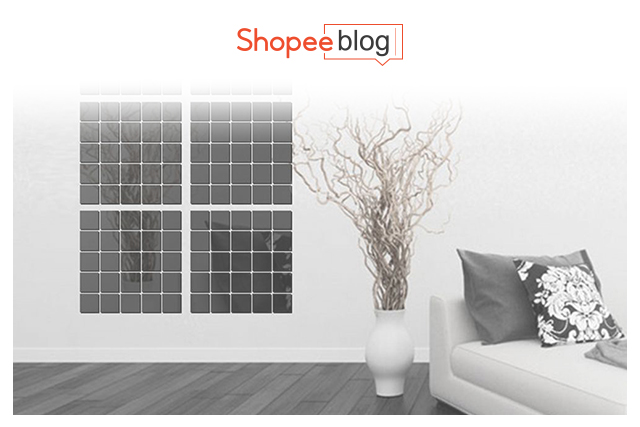 If you're looking for the perfect wall decor, Home Buddies has you covered. The new trend is creating your own body mirror with small pieces! Instead of splurging on a huge mirror, buying mini wall mirrors individually can actually save you a lot of money. Create your own grid to add an artistic touch! Simply measure the free space of your wall and get started on this fresh DIY home decor project!
9. Biotol Grout Cleaner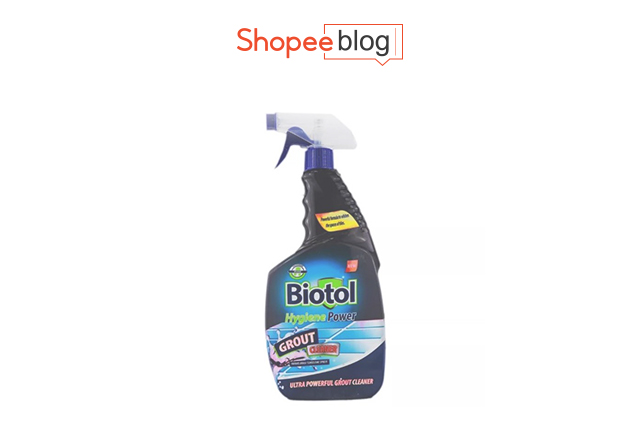 Home Buddies is more than just redecorating and reinventing. Home improvement can also be achieved by simply taking care of your house! Home enthusiasts swear by the Biotol grout cleaner to keep your tiles looking fresh. Grout can accumulate a lot of dirt, but Biotol is a great solution for intense cleaning. With this, you can make your home look brand new once more!
10. The Pink Stuff Miracle Cleaner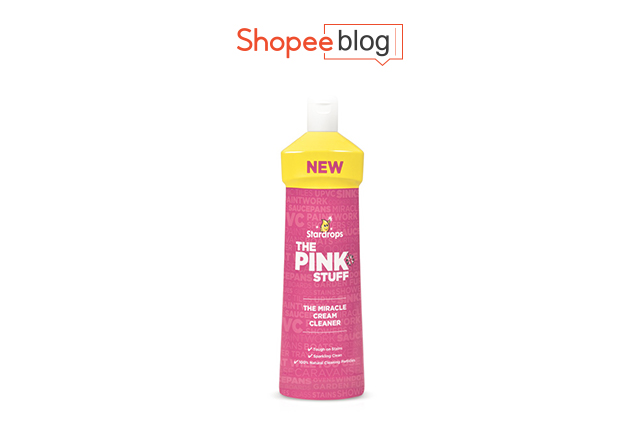 The Pink Stuff Miracle Cream Cleaner is another very popular cleaning product for home care. Many are attracted to its quirky branding, but the fact that it actually does its job well makes it the perfect budol item! The Pink Stuff is commonly used on anything with water stains, be it in the bathroom or in the kitchen. Maintain cleanliness on your sinks, showers, and faucets with The Pink Stuff! Simply apply the cream onto the surface and let the magic happen with a quick swipe of a soft cloth.
Shop Lumina Homes & Home Buddies Budol Items Online
"Home is where our story begins." Invest in yourself–now and for the future. Buying a house and lot for sale is a huge milestone, but it's one that will also be beneficial to your (future) family! While you may be busy with school or work at the moment, it's never too late to start working on your life plan, starting with your dream home. Whether you decide to invest in a house and lot for sale now or a few more years down the road, you now know that a brand new home is readily available for you on Shopee Philippines with Lumina Homes! Get that reservation fee at a discounted price as the first step to investing in your simple dream house during Shopee's 5.5 Sale! 
Comments