It is important to elevate and beautify our own personal space at home through good bedroom design ideas. This will help us make our physical spaces in line with our own personal style and aesthetic. Having a good bedroom design can also help with our overall well-being and state of mind. Organizing and decorating our own bedroom can also be a form of self-care and self-love. Keep on reading to find out the bedroom decor ideas we recommend for your next purchase on Shopee Philippines to improve your bedroom design!
Take Your Bedroom's Interior Up a Notch with These Bedroom Design Ideas
Depending on your own personal preference, there are different bedroom interior designs for you to choose from. Whether you're an on-the-go corporate office worker, a university student, or a stay-at-home mom, we've got you covered! If you're looking into spicing up and changing your bedroom design, we recommend these seven bedroom design ideas to help you speed up your bedroom-designing process.
Elevate your Space with a Sophisticated and Modern Bedroom Design Idea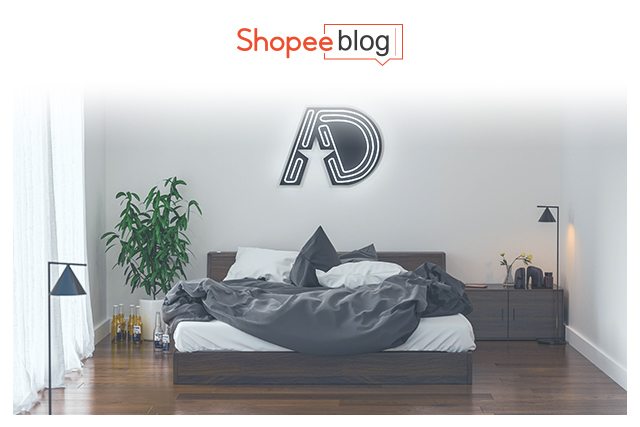 Credit: ANIRUDH / Unsplash
Perfect for the modern and sophisticated man or woman in you, a modern and simple bedroom design consists of black, gray, and brown tones and themes. This will instantly make your bedroom more luxurious and classy. To achieve this modern vibe and feel to your bedroom beyond the design and decor, you can purchase more tech products such as charging docks and smart home devices to ensure efficiency in your space and in your life. Additionally, investing in matte black room decor such as a black floor lamp will make your space look more sophisticated.
Declutter Your Mind and Physical Space with a Minimalistic Bedroom Design Idea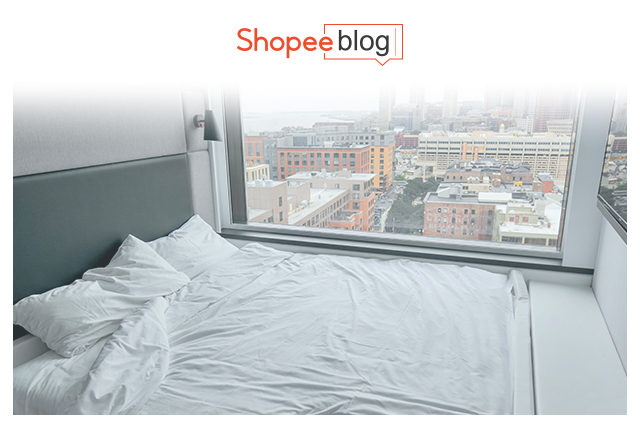 Credit: Andrea Davis / Unsplash
Nothing beats waking up to a clean, minimalist, clutter-free space in the morning! You can achieve this kind of simple bedroom design by incorporating a number of white-colored room decor in your bedroom. Having a minimalistic and fresh bedroom with the early morning sun peeking through the windows can instantly free up your mind as early as the morning. White room decor pieces will give your room a cleaner look. You can also buy products on Shopee Philippines that will help you achieve that spotless bedroom. Shop wire storage organizers and handheld vacuum cleaners at amazing deals and offers to make sure that your room is in tip-top condition! 
Don't forget to also check out Space Saving Ideas To Make Home Life Easier for more tips on how to improve your bedroom design while saving space in your home.
Get in Touch with Nature with a Garden-Themed Bedroom Design Idea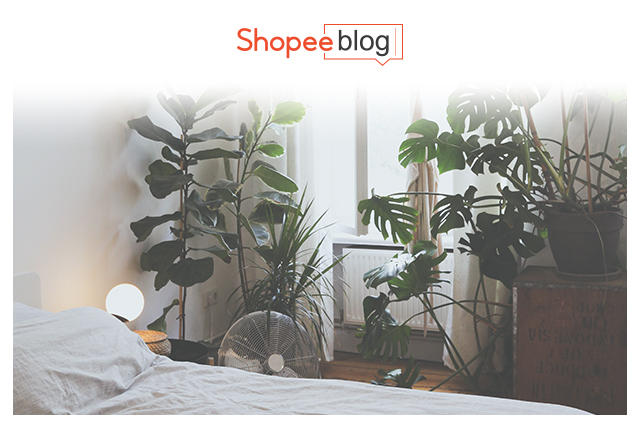 Credit: Beazy / Unsplash
For all the plantitos and plantitas out there, having a touch of plants and nature everywhere in your bedroom just makes it instantly more homey and breathable. Any type of plants—real or fake— can add some life to your bedroom. Plants will also give your room a breath of fresh air. Because of this, you would not have to feel like you're stuck in a rut when inside your room. Plants also make a good room decor because greens go well with various colors, styles, and elements. It will be easy to mix and match different room decor in your bedroom. Invest in plants, plant pots, flower vases, and other planting and gardening supplies to unleash the green thumb in you by browsing through the different options on Shopee Philippines at amazing deals and offers! 
If you're looking into buying indoor plants to elevate your bedroom design and achieve that garden-theme bedroom design, check out The Ultimate Guide To Buying Indoor Plants. Make sure to also look out and take care of your plant babies by reading through The Ultimate Guide On How To Care For Indoor Plants.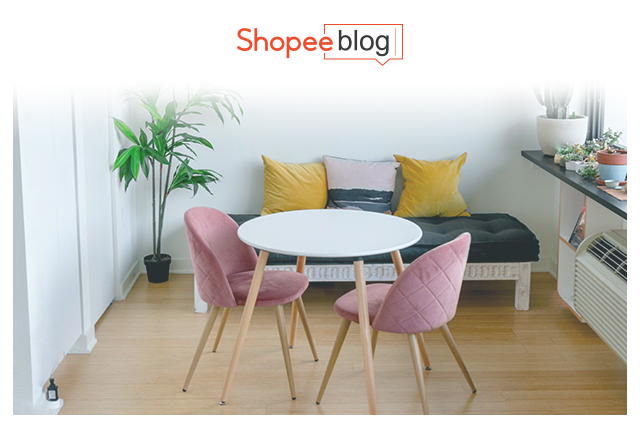 Credit: Andrea Davis / Unsplash
A Scandinavian bedroom design is a mix of modern, minimalist, and functional designs. This style also comes with added pops of color and personality. The Scandinavian design movement originates from North European countries–namely Norway, Sweden, Finland, Denmark, and Iceland. This style of bedroom is more chic and polished. The Nordic interior design consists of rounded pieces with more peculiar shapes and curves, with slight wooden tones and accents. These will give your bedroom a hint of an elegant and minimalist aesthetic. You can also add in some aesthetic line art wall decor to achieve that Nordic style to your bedroom.
Stay in and Netflix and Chill with a Cozy and Warm Bedroom Design Idea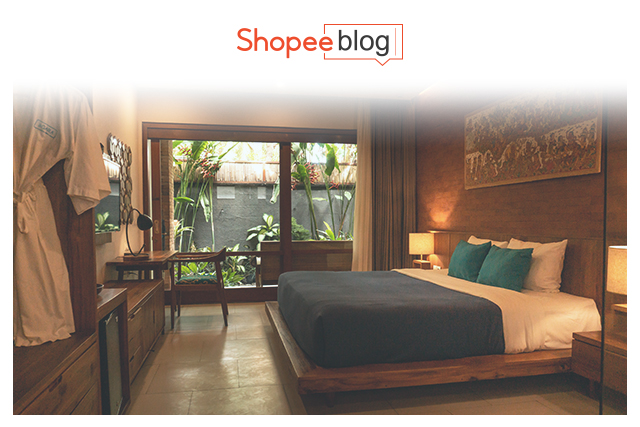 Credit: visualsofdana / Unsplash
A cozy and warm bedroom design is characterized by combining our different senses and feelings. All of these are incorporated into making our bedroom experience the best and most ideal it can be. Aside from having cozy and warm lights to give your room a more moody vibe, scented candles are also highly recommended to give your room the best smell it can possibly have! While you're at it, why not invest in a candle warmer to avoid potential and accidental burns in the house. If you want to avoid candles but still have your room smelling amazing, you can opt to go for air purifiers, humidifiers, or diffusers to ensure that your bedroom is in the best shape and smell! All of these products are available on Shopee Philippines at good deals and offers.
Level Up Both Your Space at Home and Your Instagram Game with a Trendy Bedroom Design Idea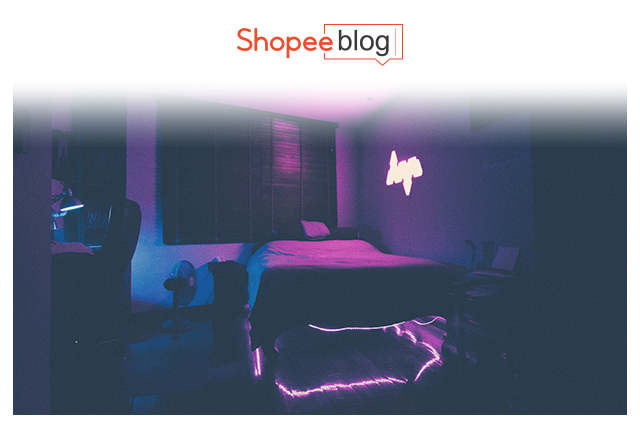 Credit: Joshua Rawson-Harris / Unsplash
One of the most popular bedroom design ideas comes from the latest trends. The colorful starry night-inspired bedroom is perfect for cozying up and relaxing at night. This can also elevate and level up your Instagram photos and Zoom call backgrounds because of the colorful effect these lights give. Needless to say, this trendy bedroom design idea is a vibe on its own. Perfect for millennials and Generation Z-ers, this bedroom design idea will give your stay-ins and "me time" much more chill and comfortable.
Achieve this type of bedroom design idea by investing in star projector lamps or galaxy projectors and LED strip lights available on Shopee Philippines to give your bedroom more personality and character.  
Go Old School with a Charming and Rustic Bedroom Design Idea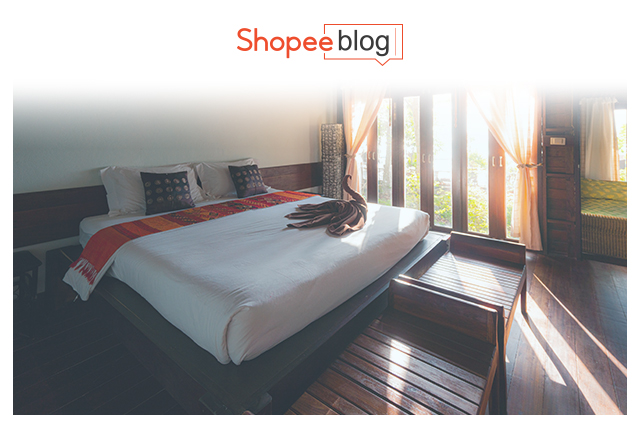 Credit: Alexander Kaunas / Unsplash
A rustic bedroom design idea incorporates different wooden pieces and accents. This will ensure that your bedroom is the homiest and most intimate it can be! Having different wooden tiles and decor can give your bedroom that rustic and vintage feel. To get that authentic and rustic vibe of your bedroom, make sure to start buying products that have wooden tones to them, such as a wooden electric fan and wooden picture frames. You can also include older room decor pieces from your old home that hit close to your heart!
Beautify Your Bedroom's Interior Design with Bedroom Decor from Shopee Philippines
These are the top seven bedroom decor ideas we recommend in case you want to revamp your bedroom design soon! We have options for different bedroom styles for you to choose from for all personality types and preferences. All the bedroom decors are available on Shopee Philippines at amazing discounts and offers!
Comments