It's that time of the year where you just want to shop until you drop, especially with the big season sale coming along! With the wide array of products that await you, it might get a tad bit overwhelming when it comes to choosing which specific ones you should add to your cart. Lucky for you, we've asked one of our Shopee influencers to give us a hand in rounding up some of the must-have products that you definitely need to add to your Shopee haul! 
Your Shopee Haul Won't Be Complete Without These
When it comes to looking for the best products to buy, we tend to look at the people we follow online to see what specific products they love and recommend! This time around, we asked Jeff Alagar to help us out! As an influencer, Jeff surely knows what the best stuff out there is. On top of that, he is a Digital Marketing Operations Manager and even runs his own blog named Pinoy Fit Buddy! So it's about time that you keep reading to find out which products Jeff thinks you should add to your Shopee haul and why. 
View this post on Instagram
1. TP-Link Tapo C200 CCTV Camera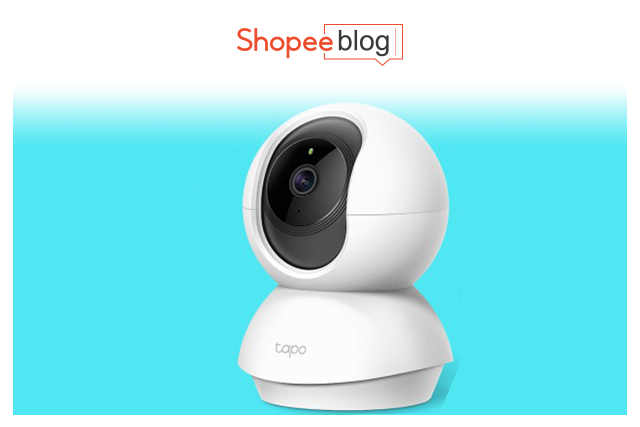 "Got this for 5% less than the regular price during one of Shopee's flash sales! Probably one of the most affordable yet feature-packed Wi-Fi CCTV cameras out there that delivers outstanding image quality for a surveillance camera. Feeling more secure than ever, I can now even check out our furbabies, see what they're doing whenever I'm out! I ended up getting a few more as a gift to my mom and sisters!"
Being safe and secure in your own home is essential. You can achieve just that and have peace of mind with the help of this TP-Link Tapo C200 CCTV Camera! It has top-notch features including two-way audio with the help of its built-in microphone and speaker, motion detection, 1080p video quality to make sure it's all crystal clear, and can pan 360 degrees and tilt 114 degrees. All that at an affordable price! For more options, here are more CCTVs and how to set them up too! 
2. Bed Mattress Clip Fasteners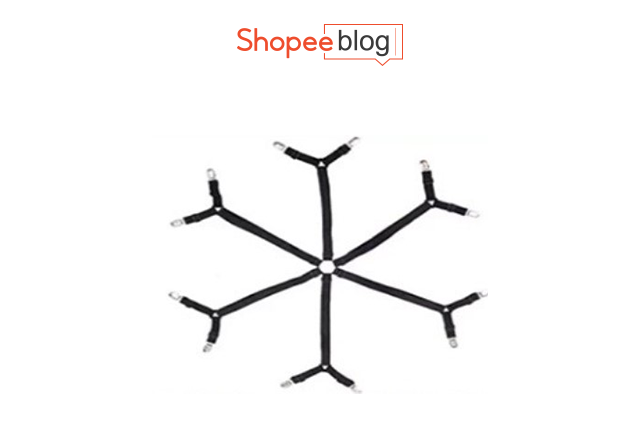 "I move a lot when I sleep and being an "OC" person, these clips came in handy so I don't have to spend a lot of time making my bed after I wake up. Now my bedsheet always stays in place!"
Isn't it such a hassle and an uncomfortable feeling when your bed sheets come off your mattress? Say goodbye to that with the help of bed mattress clip fasteners! Aside from making sure that your bedsheets won't move about, this will hug your mattress tightly, making your bed even tidier and welcoming to sleep on. Plus, you won't have to fix your sheets when you wake up in the morning since your sheets will be just as tidy as when you slept on them. 
3. Dumbbell Bar Clamps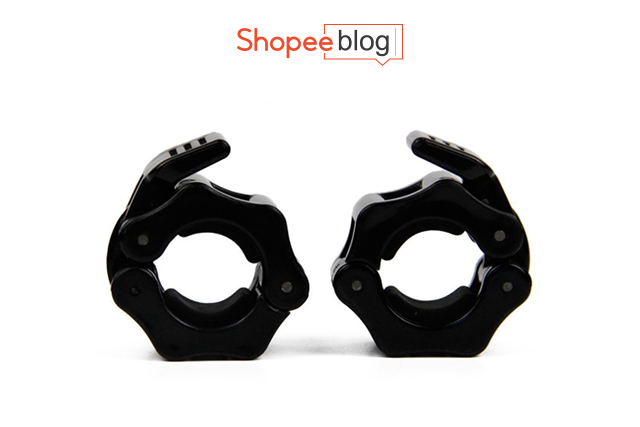 "As a fitness enthusiast and someone who has been working out from home since the start of the pandemic, I must say this is one of the best finds for me! The commonly available screw-type dumbbell and barbell bars take time adjusting weights because you have to lock them using screws on each side! This clamp saved me a lot of time giving me more efficient supersets!"
Working out from home has been the new norm nowadays. To help you out and make sure that you do it safely and efficiently in the comfort of your home, add dumbbell bar clamps to your Shopee haul! This securely fastens your weights with no time wasted. With this in tow, you don't have to worry about your weights falling from the bar as you lift them. Aside from knowing all the workout tips like the back of your hand, wearing workout outfits that will motivate you – having the right workout equipment is essential! So add these dumbbell bar clamps to the list! 
4. Automatic Rotating Fly Catcher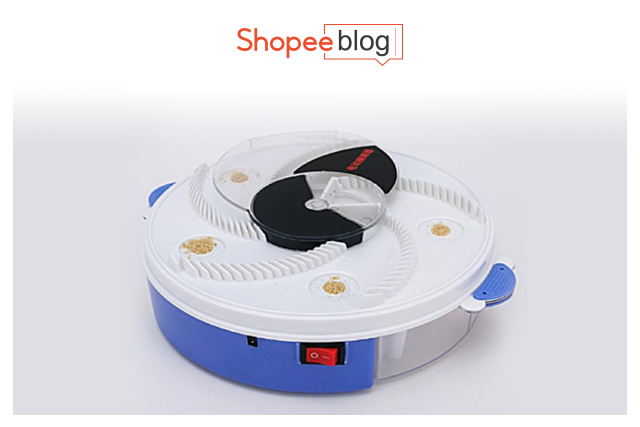 "Thought this was just a non-working novelty at first, but this is such a good help. A lot of flies roam around our kitchen (and I don't even understand where they are from since we're living in a high-rise building!), but the device does its job: lures them in and suffocates them! Just put a bait for added effectiveness."
Having flies at home can be such a huge bother. If you have the same problem with Jeff, make sure to add this automatic rotating fly catcher to your Shopee haul! All you have to do is find a spot where the flies tend to fly around and place this fly catcher there. Turn it on and let it work its magic! To attract even more flies, you can add a piece of food as bait and place it on your machine. Before you know it, your house will be fly-free thanks to this awesome machine. Plus, it's extremely easy to clean so you won't have to worry about that! 
5. PEVA Reusable Food Storage Bags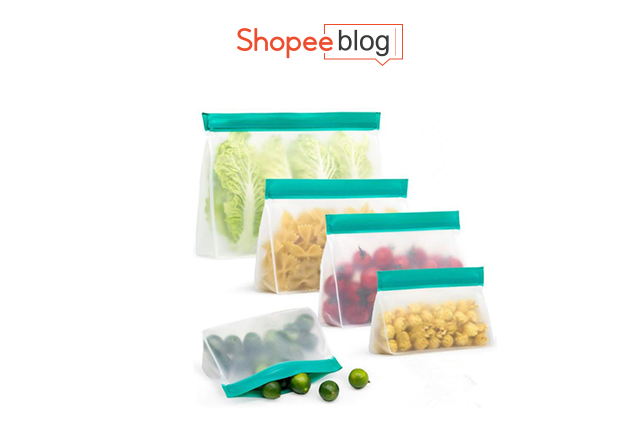 "These reusable food bags for refrigerator storage were a surprise haul! This has made our ref look and feel more organized than ever. Also, they're BPA-free so you don't have to worry about using them all over again!"
Keep your food fresh for a longer period of time while having a tidy and organized fridge with the help of these PEVA reusable food storage bags! Store your meat, fruits, and vegetables in these and you'll have a fridge that Marie Kondo would be proud of. These are translucent so you can easily spot what you're looking for in your fridge. With the broad collection of PEVA reusable food storage bags on Shopee, you can find the perfect size and color that will fit your fridge – size and aesthetic-wise! 
Don't Hold Back on Your Shopee Haul
Now is the perfect time to treat yourself! Thanks to Jeff, you know which specific Shopee products you need to add to your cart. With these products, rest assured that you'll get your money's worth and life will be made better! From products that will help you achieve your Pinterest kitchen dreams to the best computer builds for business – Shopee has it all! 
While you're at it, make sure to follow Jeff on his Instagram, Twitter, and Youtube for all his other Shopee recommendations and amazing work too! 
Comments