August is coming to an end! Get your household ready for the "ber" months with some awesome cooking and cleaning tips. Learn all about cleaning the house and cooking big meals for Noche Buena! Don't miss out on great prices and deals on Unilever home care products on Shopee's Super Brand Day! Great deals, discounts, and prices await you for all the tools and ingredients you need at home. It's okay to get confused by all of the seemingly similar yet different types of products available. Read through this guide to get some great ideas and motivate yourself to level up your household!
Tips for cleaning the house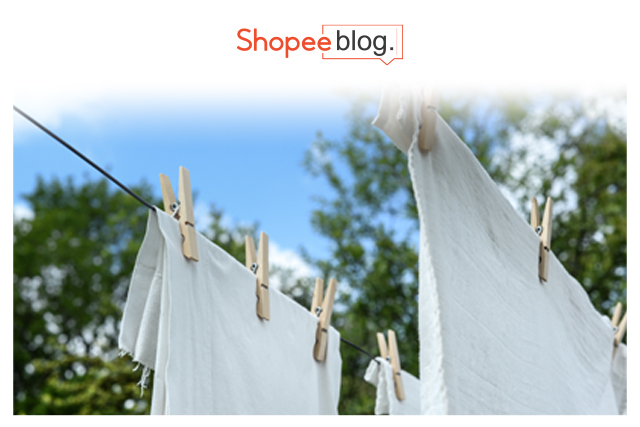 Photo Credit: Skitterphoto | Pexels
Look forward to freshness
For moms, the most important thing is making sure everyone in the family is fresh and clean. An essential part of cleaning the house is doing the laundry properly. Unpredictable weather comes with sticky humidity or buckets of sweat. Keep your clothes looking and smelling fresh even on long hot days with these laundry hacks!
Liquid and powder detergents actually have different uses! Breeze liquid detergent is best for eradicating tough stains. Apply the liquid to that spaghetti stain on your shirt and proceed with washing. Detergent powder on the other hand like Surf powder is great for mud or odors. 
Take note of different options with fabcon or active clean. Surf fabric conditioner reduces wrinkles and color fading. Surf's active clean technology, on the other hand, targets odors and keeps your shirt fresh throughout the whole day!
Get your kids to help out with the laundry. It can be too much responsibility to leave the delicate art of washing clothes to the kids. Teach them how to hang and fold clothes instead. Use a clothes folder to teach the kids how to consistently fold clothes. 
Sanitize your surroundings
A new semester is about to start! With this season comes the start of school for a lot of college and high school students. Dust off that study table and keep your study space and room clean with some of these tips! 
Clean smart. Plan a regular schedule for when you should clean your bathroom and disinfect the surfaces in your study area. The last thing you want is to get sick right before finals! Use a combination of Cif multipurpose wipes and antibacterial spray for dirty tables and cabinets in your room. Finally, make the dreaded cleaning of the bathroom easier for you with Domex toilet bleach and multipurpose cleaner!
Be organized. Save yourself the panic of trying to find what you need by organizing. Use desk organizers to keep all of your stationery and materials handy. A wardrobe organizer or drawer organizer can also keep all of your clothes from ending up as a messy pile. 
Cook for your family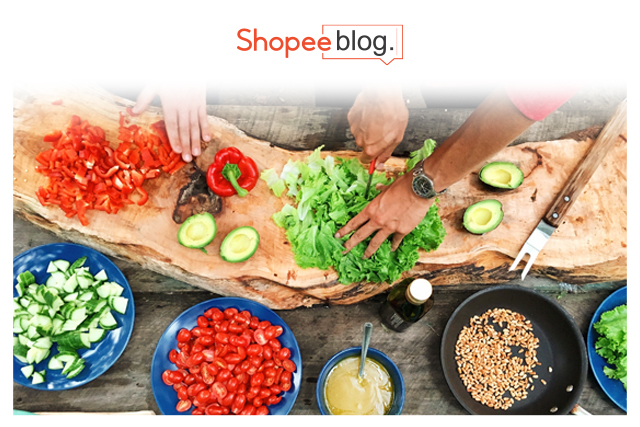 Photo Credit: Maarten van den Heuvel | Pexels
Cook up a feast
The holidays come with big family gatherings at home! Halloween and of course Christmas all require big food preparations. Go all out with your cooking! Here are some cooking tips for ideas of what you can do for meal prep.
Make cooking easy and fun for the family. Be creative with the dishes you want to make. Maybe have a Korean themed dinner for Halloween. There are easy Korean dish recipes to try so that even the kids can join in cooking! Explore meals from different cuisines for Christmas dinner. Dishes like mashed potato or teriyaki chicken can go well with Knorr Potato Flakes or Knorr Teriyaki Sauce. 
Save money and food. Save up to 70% on food costs from ingredients by using seasoning and mixes from Knorr. Easily get the perfect taste for sinigang or gravy with different seasoning packs. There are lots of easy recipes using Knorr that you can cook for big groups and parties! With big dishes and parties, make sure to properly store all of leftovers to avoid waste!
Cool down after a hard day's work
Even dad can find some great uses for all the great deals and discounts available! A long day's work calls for some rest and relaxation. Here are some tips to cool off from the hot weather, and relax at the end of the day. 
Drink cold milk tea or iced tea! Make ice-cold milk tea with boba at home. A Lipton Black Teabag, milk, and some tapioca boba pearls are all you need. Start by brewing your tea for 3-5 minutes with boiling water. Add enough milk to enhance the flavor. A pale brown color means you might have put too much milk. Leave this mix in the fridge or use an ice shaker to cool the tea. Cook up your tapioca pearls, add your milk tea, and enjoy!
Relaxing tea for the nerves. A cold drink might not be for everyone! Some relaxing tea is great to start or end the day. Lipton Green Tea has great brain-boosting effects and dietary benefits. Earl Grey Black Tea is another option that boosts immunity and protects the heart from cholesterol.
Cooking and Cleaning the house just got easier with Unilever!
The "ber" months are usually the sign that good times are about to come. Make the most out of these months starting at home with your family. The Official Unilever Store on Shopee Mall makes accessing all of these products easier for the entire family. Don't let a pandemic take away the fun of cooking, cleaning, and doing laundry with the family! Pair your Unilever household products with trusty home appliances for the best outcome. You can check out the American Home Appliances Sale to get great deals on Shopee Philippines!
Look good while cooking and cleaning! From August 29 to 31, Unilever Super Brand Day offers deals of up to 70% off on beauty products. Keep not only your kitchen clean but your body as well. Great deals and prices for products like Dove body wash or Ponds facial foam await you!
Comments