While our dogs are more than happy to see the same familiar faces at home, it's good to expose them to other dogs to improve their social skills and well-being. Here's an idea: why not turn your usual outdoor walks with your dogs into an awesome date at a dog park? These dog playgrounds also help burn off your pooch's excess energy from being cooped up at home. So wait no longer and visit the best dog parks in Manila below with your dearest fur baby!
Tips When Heading To The Best Dog Parks In Manila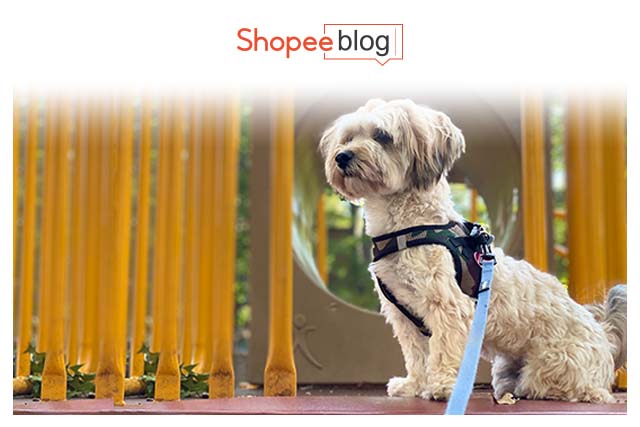 How are your fur babies with other unfamiliar dogs? Some might take only a few sniffing around to blend in with the pup crowd, but some may get uneasy and run away from the sight of it. With that said, try to gauge your dog's behavior by staying at the side for the first few minutes. If they're constantly hiding behind you, tucking their tail, or heading for the exit, that is probably a sign to hold off on your paw park date. But if they're wagging their tails and tugging on their leashes, that's your cue to let them have a blast in the dog playground or set them free to run around an off-leash dog park.
2. Leave their treats and toys, but bring their water bowls
While it's hard to resist giving our doggos their treats and toys, it's best to hold off on it for a short while due to safety concerns. Some dog parks may even prohibit dog treats and dog toys inside the dog park as this can trigger "resource guarding" for your dog and may cause a fight with the others. However, it's a must to bring their water bowls to keep them hydrated as they let off their energy in the dog playground!
3. Pack poop bags and dog diapers
As a given when going out with your dog, clean up after your fur baby by bringing enough poop bags and scoopers! Especially in closed areas like dog parks, your dog's litter will immediately make the area unsanitary and virus-prone when not cleaned. If you're opting for dog diapers, keep in mind that they're different for male and female dogs.
Always keep a close eye on your dog to prevent them from going on the lam once they see the doors open. Plus, you'll have to be prepared in case your dog gets caught in a fight with another dog. When that happens, the best way to break up the fight is to grab your dog by the hind legs, slightly raise them off the ground and walk backward.
5. Read up on the dog park's house rules
Each dog park may have its own rules and prohibitions, so make sure to look them up online or give their staff a call before heading to the park. Take note of any pet requirements, like vaccination papers, to ensure your dog is allowed on their premises! 
Best Dog Parks In Manila To Take Your Energetic Pups On A Playdate
1. Central Bark
View this post on Instagram
A green haven in the middle of the bustling city, let your dogs be at one with nature for hours at Central Bark! This off-leash dog park is made for your puppers to let loose, socialize, and run around freely. Take advantage of Central Bark's obstacle courses that are meant to teach your dogs new and awesome tricks. If it's your first time going to a dog park, don't worry. They have experienced pet rangers around the park to help you supervise your dog! Here's an unexpected plus – you can rent half of the park to throw your dog a birthday party with their furry friends!
Location: 24th Street, Bonifacio Global City Taguig
Pet requirements: Vaccination papers
Rates: ₱100 for a whole day pass
Operating hours: 8 AM to 8 PM
Where to contact: Central Bark Facebook Page or website
2. Jaime Velasquez Park
View this post on Instagram
For the dogs who don't need much to get stimulated, the Jaime Velasquez Park is a wide, free-for-all park that includes a no-frills dog playground where they can simply run around. This bark park has designated areas for small breeds and medium to large breeds to ensure every doggo is safe during rough play. Since you're only allowed to stay inside the area for 15 minutes, we suggest taking your dogs on a stroll around the park after they've used up their time at the dog playground.
Location: Velasquez Street, Salcedo Village, Bel Air, Makati
Pet requirements: Salcedo Village pet ID (which you can get at the park's entrance)
Rates: Free
Operating Hours: 7 AM to 7 PM
Where to contact: (02) 8899 6509
3. BarkYard
View this post on Instagram
With tons of agility courses and obstacles, your dog will certainly go home tired but happy from BarkYard! Plus, BarkYard has several dog parks in Manila that are located within malls, so you can bring your fur baby along to run a few errands before or after your dog's playtime. Make the most out of your doggo date when you attend this bark park's seasonal activities like pet meetups and pet blessings!
Location: UP Town Center (Quezon City), Glorietta and Ayala Circuit Mall (Makati City), Ayala Malls Marikina, Ayala Malls Manila Bay, and Ayala Malls Solenad (Laguna)
Pet requirements: Pet registration (at the mall concierge)
Rates: Free
Operating Hours: around 10 AM to 9 PM, depending on the mall's business hours
Where to contact: mall hotlines and Facebook pages 
4. SM Aura Paw Park
View this post on Instagram
Situated on SM Aura's rooftop, the SM Aura Paw Park is another scenic dog park in Manila where you can take your puppers for quick playtimes. Boasting 11 different agility courses, it's a go-to dog park for dog trainers and fur parents alike. This dog playground also hosts seasonal dog events and has pop-up stores where you can buy the best dog food brands and other pet goodies. 
Location: SM Aura Premier, 26th St. cor. McKinley Parkway, Brgy. Fort Bonifacio, Taguig City
Pet requirements: Online pre-registration
Rates: Free
Operating Hours: 10 AM to 6 PM 
Where to contact: SM Supermalls website or SM Aura Premier Facebook page
5. PetMe
View this post on Instagram
As an indoor dog park, there's no need to do a rain check when planning your dog's playdate at PetMe. This sheltered pooch park is wide and nature-inspired, so it's a win-win for both dogs and fur parents who are extra cautious about their pets getting dirty. If you see your dogs having a swell time at this indoor dog park, we've got better news for you. PetMe also has a doggy daycare and pet hotel where their pet-loving staff can take care of your puppers while you're away!
Location: 2/F Serendra Mall, McKinley Parkingway, Taguig City
Pet requirements: Vaccination papers and tick/flea treatment (if needed)
Rates: ₱299 for 1 hour, ₱499 for 3 hours, ₱1,499 for 10 hours (good for 2 persons & 1 dog)
Operating Hours: 10 AM to 8 PM
Where to contact: PetMe Facebook page or website
Give Your Dogs A Paw-Some Day At Dog Parks In Manila
What fur parent would ever resist those puppy eyes whenever their fur baby wants to go out? Give them the best playdate ever by visiting the best dog parks in Manila. Make sure you feed them healthy food for dogs prior to that so they'll be more than ready to run and play around in the dog playground. Make sure their coat and nails are also prepped for active play by picking up a few pet grooming supplies.
Comments