At this point, surely you've heard of the ever-growing Home Buddies Facebook group! If you haven't yet, it's a group where people rave about all their must-have budol items, home designs, and basically anything home-related. Home Buddies has certainly tapped into our love for interior design and everything DIY! If you're looking for a way to beautify your place without drilling a hole in your wallet, go with the DIY route. We've rounded up the most popular DIY home decor idea along with products on Shopee that can help you achieve your design vision. Get reading! 
5 DIY Home Decor Ideas
1. Mirrored wall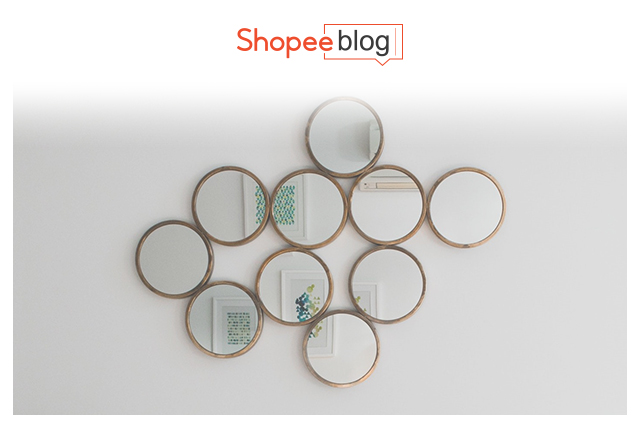 Credit: Rachel Claire / Pexels
You can never go wrong with mirrors! Adding mirrors on your walls is great especially if you don't know what to put on that empty canvas. Plus, it makes any room look bigger and more elegant. Hanging up paintings and pictures are not the only wall design you can opt for. Give mirrors a chance by creating your very own DIY home decor mirrored wall! Measure the wall so you know how much space you have to work with. Then, identify the pattern you want to go for in relation to the space! The most common patterns are grid and diagonal, or you can get creative and try out other patterns. Next, buy mirrors that will work together cohesively to achieve the mirrored wall look you're going for. From frameless mirrors to mirrors with black frames or wooden frames, you'll be one step closer to achieving your dream mirror wall! 
If these mirrors are too big for your liking, use these mirror stickers instead! The effect it has on your space will be just the same as that of a regular mirror! You can easily achieve whatever shape or pattern you want, no matter how unique it is. These mirror stickers come in a variety of colors and shapes so you'll definitely find one that will be the perfect fit to your vision. Let your imagination go wild and plan out your mirrored wall now! 
2. #TeamKahoy With Wood Wallpaper Sticker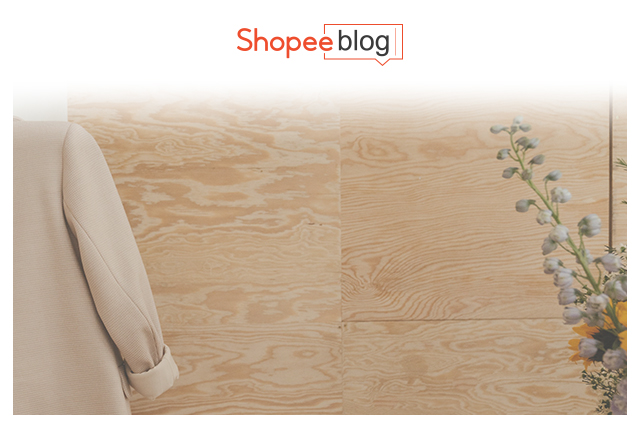 Credit: cottonbro / Pexels
The ongoing debate – are you #teamkahoy or #teamputi? Either way, you can find wallpaper stickers to spruce up any furniture in your home and instantly make them look brand new. For those who are #teamkahoy, make sure to get your hands on wood wallpaper stickers. Stick this onto your furniture to instantly elevate it without having to spend more money with new wooden furniture! Who would've thought that transforming just about anything in your home for a wooden feel would be this easy? You can stick these wood wallpaper stickers on anything so let your imagination go wild. May it be your cabinets, water dispensers, tables, or even your bedroom wall! These wallpapers are waterproof and made of high-quality so you won't have to worry much about wear and tear. Don't miss out on this inexpensive DIY home decor trend and try it out for yourself! 
3. 3D Brick Wallpaper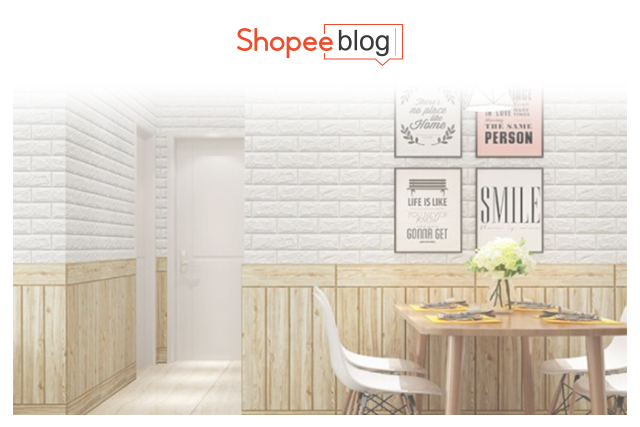 Credit: 3A.Home
Are your walls looking a bit too bare? Amp it up with 3D brick wallpaper! This has been the current DIY home decor trend, and for great reason. All you have to do is buy these 3D brick wallpapers that will fit your entire wall, stick them up, and you have yourself a wall that's far from boring! 3D brick wallpapers add texture to your wall, making your space look chicer and next-level without breaking the bank. Added bonus: you can find 3D brick wallpapers that are foams! This is great if you have little ones in your home. You can put this up in the walls of your nursery or play area to ensure that they won't hurt themselves if they bump the wall. That's style and functionality in one go! If you've always wanted to have brick-looking walls, this is your chance to achieve that very dream! 
4. Condiments dispenser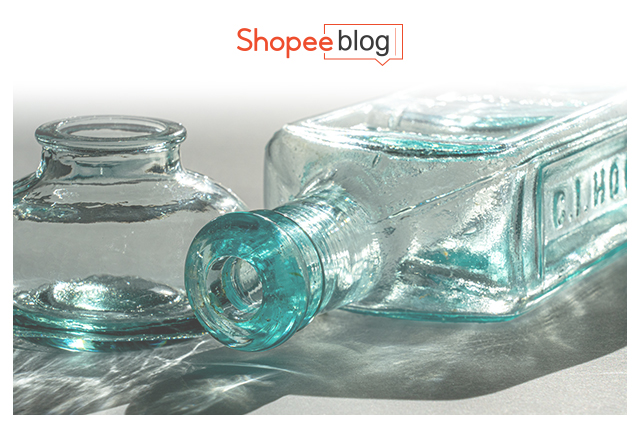 Credit: Castorly Stock / Pexels
Do you have empty bottles lying around and don't know what to do with them, aside from throwing them out? We've got a brilliant and creative idea for you to try out. This DIY home decor is extremely easy and won't take up much of your time. All you have to do is make sure the empty bottles are squeaky clean, remove any labels if possible, buy a flip cap stopper, and you have yourself your own condiments dispenser! Throw in a labeling device to label all your bottles! Nothing beats seeing your condiments in uniform bottles and having a well-organized kitchen. To make your kitchen even more organized and Pinterest-looking, here are hacks on how to organize your kitchen. In addition to that, you're helping out the environment by reusing these bottles! Speaking of the environment, check out these eco-friendly products to kickstart your sustainable living today! 
5. Storage Boxes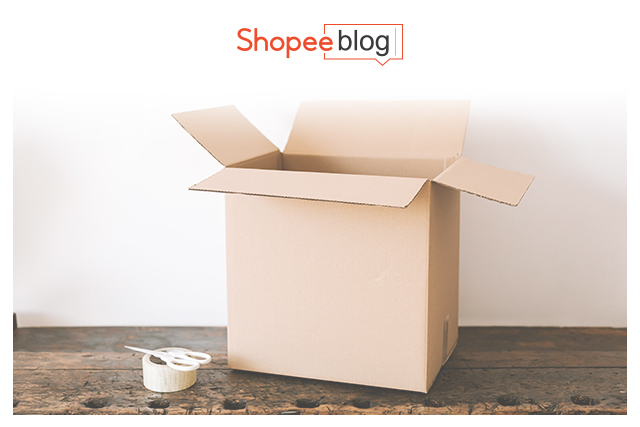 Credit: Karolina Grabowska / Pexels
Got an oversupply of boxes from all the online shopping you've been doing? Don't throw them out just yet! You can upcycle these boxes by transforming them into decorative storage boxes. How exactly? It's pretty simple! Buy abaca ropes to cover the box with. The wider the ropes, the better! All you have to do is securely wrap the box with abaca rope, row by row. Once that's properly attached, grab a katsa cloth. The katsa cloth will cover the interior of the box and let at least two inches flow out to the top of the box for added design. Now you got yourself a storage box that's completely upcycled and looking stylish. You can store things inside while using it to decorate your shelves too! If you're not a fan of abaca ropes, you can simply replace it with any cloth and it will be just as beautiful! 
Get Creative With These DIY Home Decor Ideas! 
Why not give all the DIY home decor ideas listed above a try? Try it out for yourself and put your own spin on it. Here's to sprucing up your place without having to spend a ton of money! With all the non-stop Home Buddies recommendations, make sure to stay tuned to our blog so you won't miss out on all the articles coming your way! That being said, here are more Home Buddies budol items that you should definitely get your hands on, Shopee fam! 
Comments