We can all agree that having a cool Tita is similar to having a mother figure. For others, they're like an older sister you never had or even a close friend. They are always up for a good time and are just a call or text away! So when it comes to Christmas shopping, you know you can't leave her out. She deserves to get the best gift you can find this Christmas season. You can find a wide array of cute items that celebrate her "cool aunt" status. You can choose from plenty of unique kitchen tools, home decor presents, and a couple of practical gifts to spoil her right back! From an aromatic essential oil set to a stylish handbag she can take on many trips, these are gifts she will surely enjoy. So keep on reading!
Show Your Love This Christmas With These Gifts for Tita! 
1. Bamboo charcuterie platter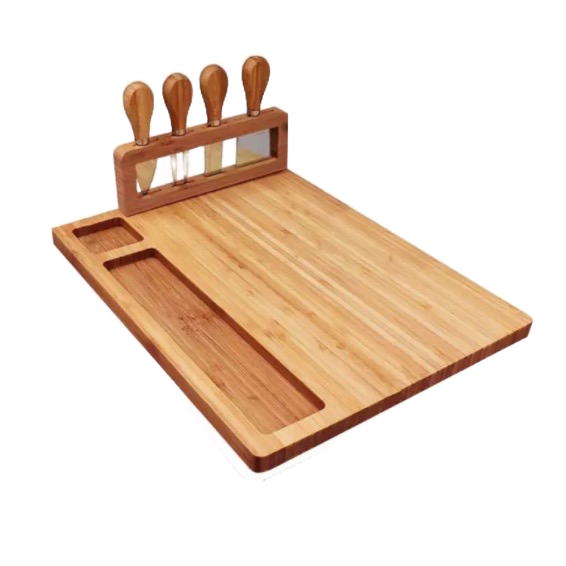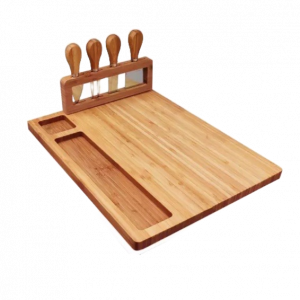 Good things come in cute surprises, and this bamboo charcuterie platter set is the perfect gift for Titas and will surely mean the world to them. This beautiful charcuterie platter makes a wonderful gift for those who love to make aesthetically pleasing food arrangements from different cured meats to delicious cheese, crackers, and spreads. On top of that, its platter is designed for the purpose of bringing people together around simple but elegant and delicious food. 
2. Scented candles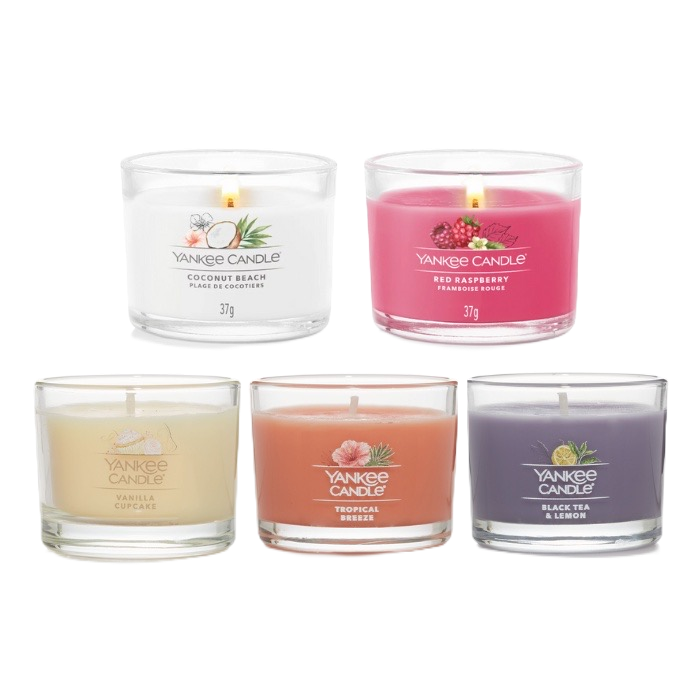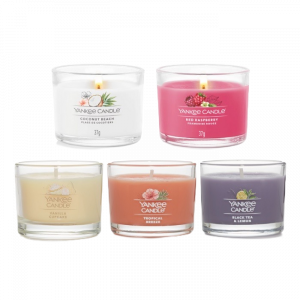 Scented candles are a go-to gift for Tita when you're on a budget and still want to show her your appreciation through a present. The best thing about scented candles is their diversity of scents. From fruity and sweet to oriental and everything in between. These scented candles from Yankee Candle make a perfect gift for Tita. This promo bundle includes premium quality scent ingredients from the tropical breeze, vanilla, raspberry, lavender, and more that they will surely love!
3. AplusFlask Insulated Tumbler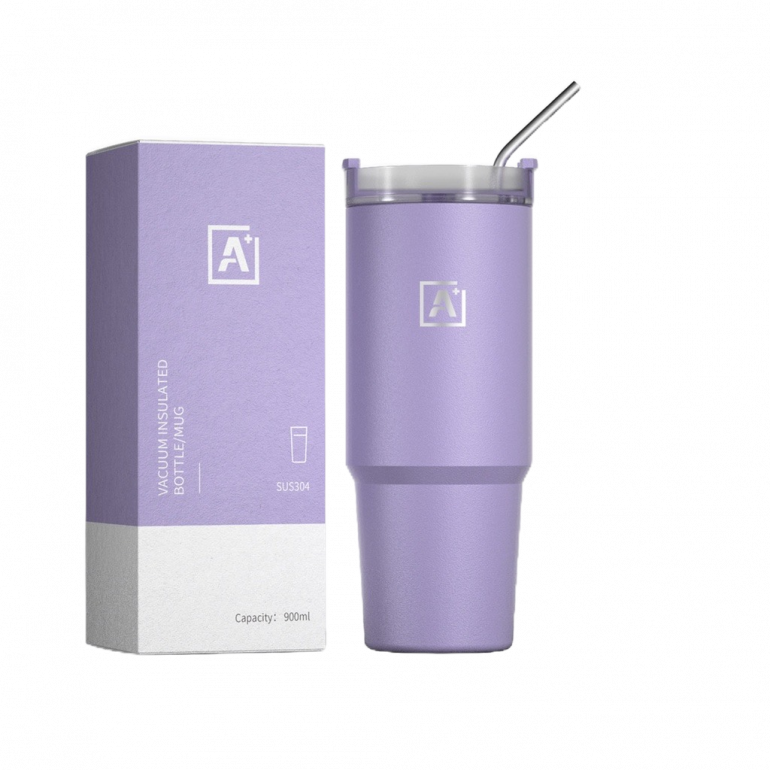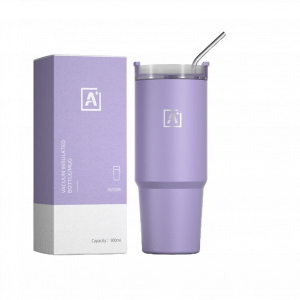 Everyone has that Tita who loves to drink coffee. They are the Lorelai Gilmore, Captain Kathryn Janeway, and Spencer Hastings of the family who is a coffee addict and loves sniffing the aromatic scent of coffee. Make your Tita's Christmas merrier with this vacuum-insulated tumbler from AplusFlask. The sleek design and thermal insulation of this tumbler will enable her to enjoy cold and hot drinks anytime, anywhere! This tumbler is undoubtedly a must-have Christmas gift idea for Titas and for any coffee lovers. 
4. CLN Handbag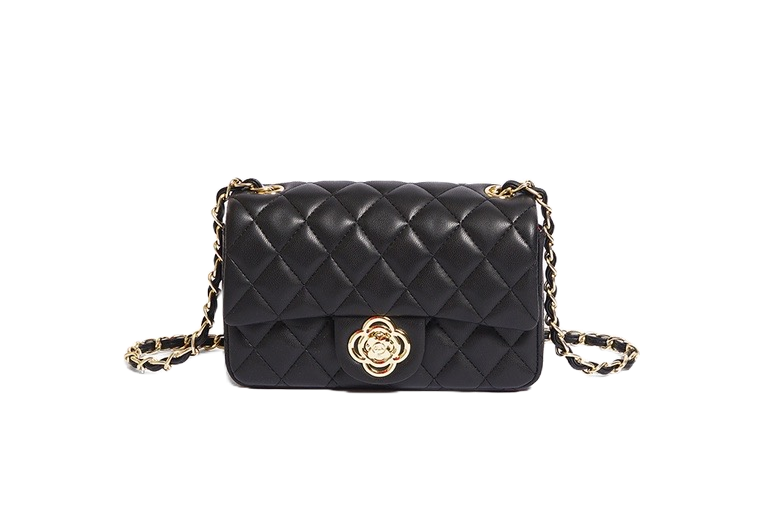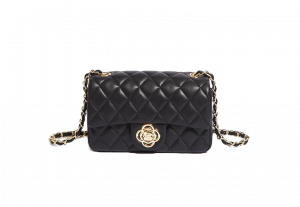 Are you still eyeing a perfect gift for Tita? Make your Tita's outfit more on point by adding a stylish handbag from CLN. This CLN 0521D-AMITHA Crossbody bag is an easy-to-wear accessory for weekend shopping trips or everyday use. This handbag is available in beige and black. It's beautifully crafted, suitable for nearly any occasion, and very sturdy! 
5. Pili Ani Essential Oil Set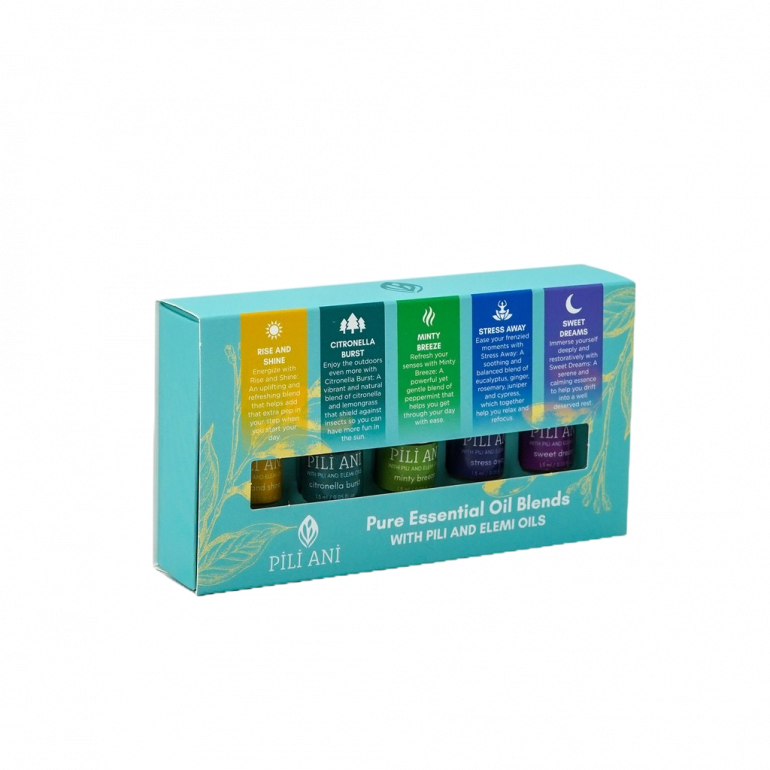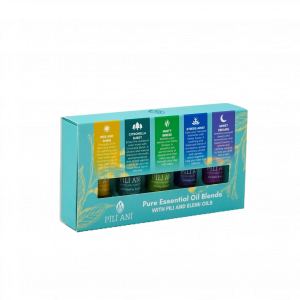 Do you have that Tita who just loves essential oils and aromatherapy? If yes, look no further for Christmas gift ideas for Titas as this essential oil set from Pili Ani is carefully crafted with unique potent Pili and Elemi Oils. These oils are ethically sourced from the rainforests of the Philippine islands and harness calming and soothing elements of nature through their ingredients. These Tita gift ideas will definitely match every mood thanks to its different oil blends such as citronella burst, minty breeze, sweet dreams, and more! 
6. Light Blue Perfume, Dolce & Gabbana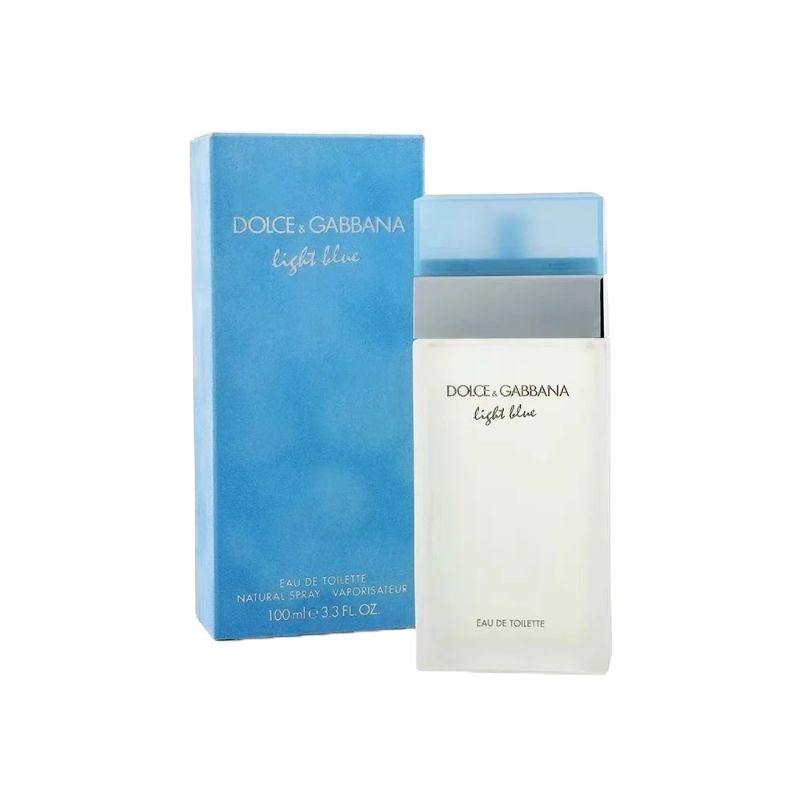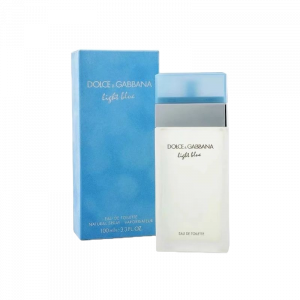 Still searching for the best gift for Tita? Presented in a sophisticated glass bottle, Dolce & Gabbana Light Blue perfume won't disappoint from the very first sniff. The unique fragrance reflects the sensuality of the Mediterranean lifestyle with its floral and fruity fragrance which makes it a perfect gift for Titas. This best women's perfume lasts for six to eight hours, depending on the temperature. This gift for Tita is wonderful for a summery citrus scent that you shouldn't miss to give! 
7. Body & Earth Bath Body Gift Set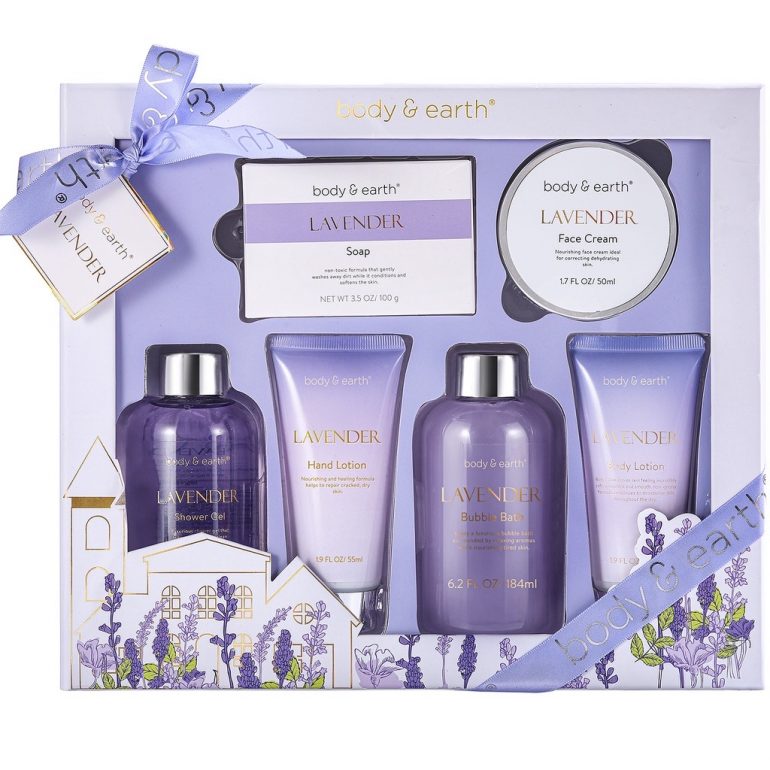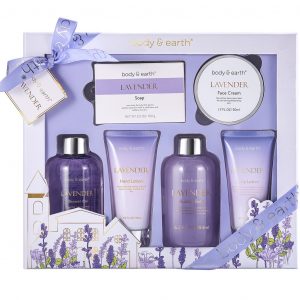 Indulge your Tita with the finest body-cleansing experience and lather up with the most stunning body bath gift set from Body & Earth! Regardless of skin type, this Christmas gift for Tita will give her a moisturizing and hydrating feeling thanks to its set of face cream, bubble bath, body lotion, shower gel, and more! Shop for this body gift set now and don't miss out on this perfect gift idea for Titas that is surely worth every peso! 
8. Block Heels from Mikayla Shoppe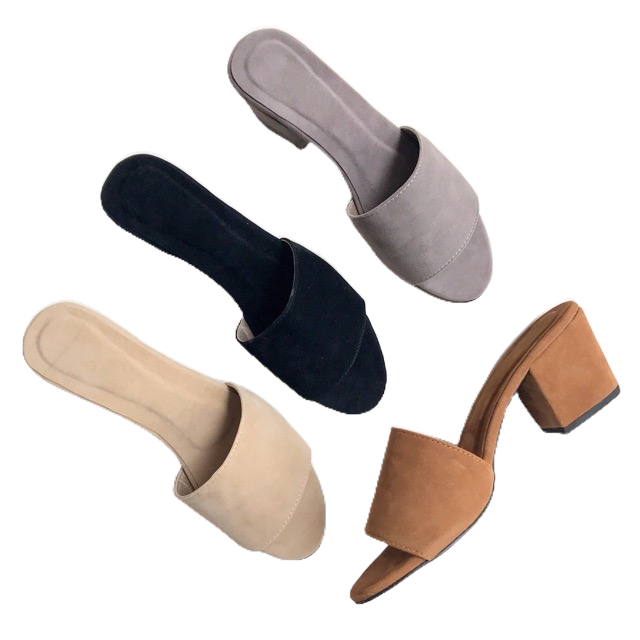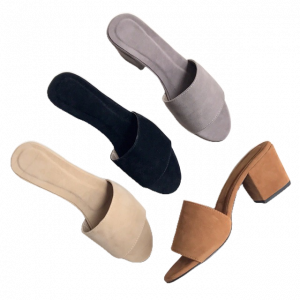 You can never go wrong with gift ideas for Tita with these block heels from Mikayla Shoppe! These shoes blend comfort and style thanks to their wide range of variations from beige, tan, black, and more coupled with top-notch materials! What's more interesting is that this gorgeous footwear was handcrafted and made in the Philippines. Shop this best gift for Tita that she deserves and comes highly recommended. 
9. Katinko Ointment Set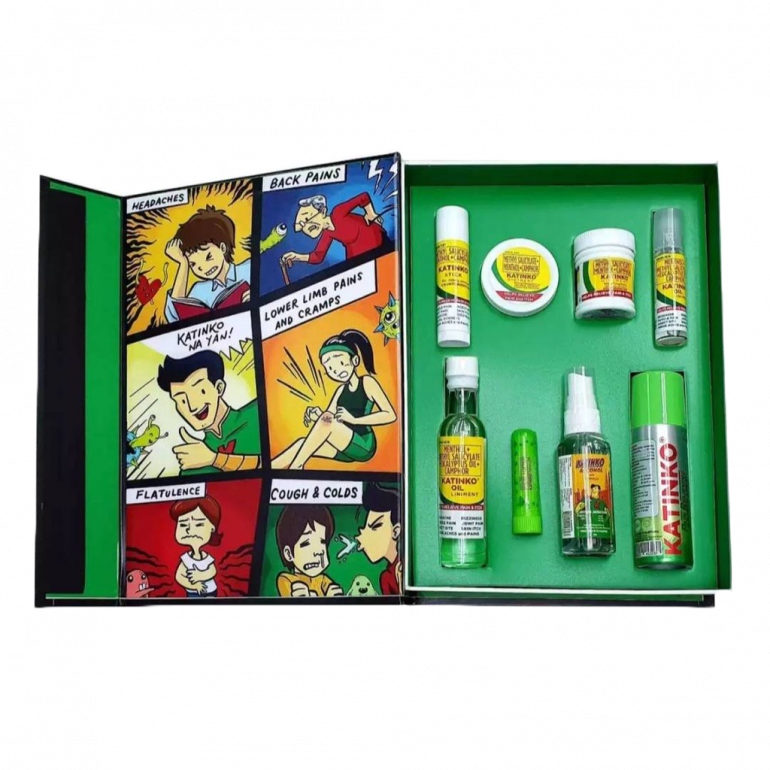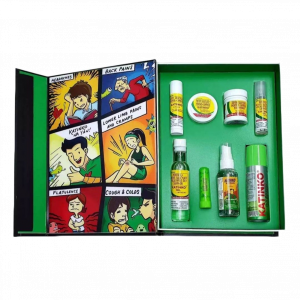 Still looking for ideal gifts for Titas? worry no more as this Katinko Set is definitely a Tita-approved relief kit! The set comes with Katinko ointment, sports spray, a roller mill, and all your stress reliever staples in a box. This best gift for Titas is guaranteed to ease muscle pain and headache, and other discomfort feeling! Buy this gift idea for Tita to give her that much-needed body comfort. 
10. Ceramic bamboo tea set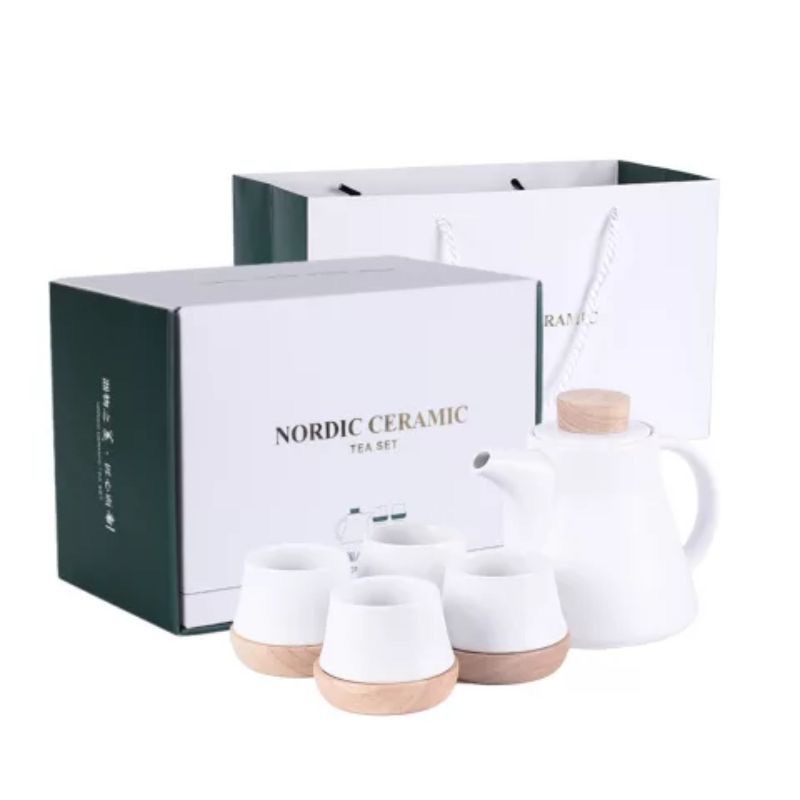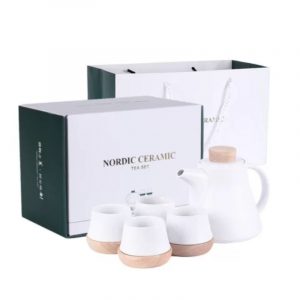 Running out of Tita gift ideas? This unique ceramic bamboo tea set will win your Tita's heart because of the minimalist design of the tea set.  It includes a high-quality teapot with a tea filter, four cups, and four bamboo saucers that are ideal for afternoon tea and eco-conscious. This tea set is offered at a price that is affordable and is absolutely the best Tita gift for any occasion.
Celebrate Heartfelt Moments This Christmas With These Gifts for Tita 
The healing power of a thoughtful gift can't be understated. In all honesty, sending her a nice present is just a simple gesture of expressing how much you appreciate their presence. Now is the time to step it up and shop for a meaningful gift that she will treasure forever.
Make sure to prepare your Christmas shopping list early and check out these office bags for women and Korean skincare products that they will definitely love! If you're looking for gifts for Titas that won't break the bank, you may also want to check out these affordable shoe brands in the Philippines and immerse them in impeccable comfort and style. 
Comments