Gift-giving is a long Christmas tradition that everyone anticipates since childhood. In the Philippines, exchanging gifts are indeed common at every Christmas party and Christmas family gatherings where people and members come together, eat Noche Buena, and share interesting gift exchange ideas. But here's the thing, doing the same thing every year can be quite boring or predictable. So we are here to give some funny Christmas exchange gift ideas that you can incorporate into your gift exchange ideas list. With these funny Christmas gift exchange ideas, you make every gift-giving tradition merrier! These interesting gift-exchange ideas are also applicable for Christmas gift-giving ideas for large families or Christmas gift exchange ideas for adults. Scroll down to know more! 
Top 3 Funny Christmas Exchange Gift Ideas: Make Christmas Merrier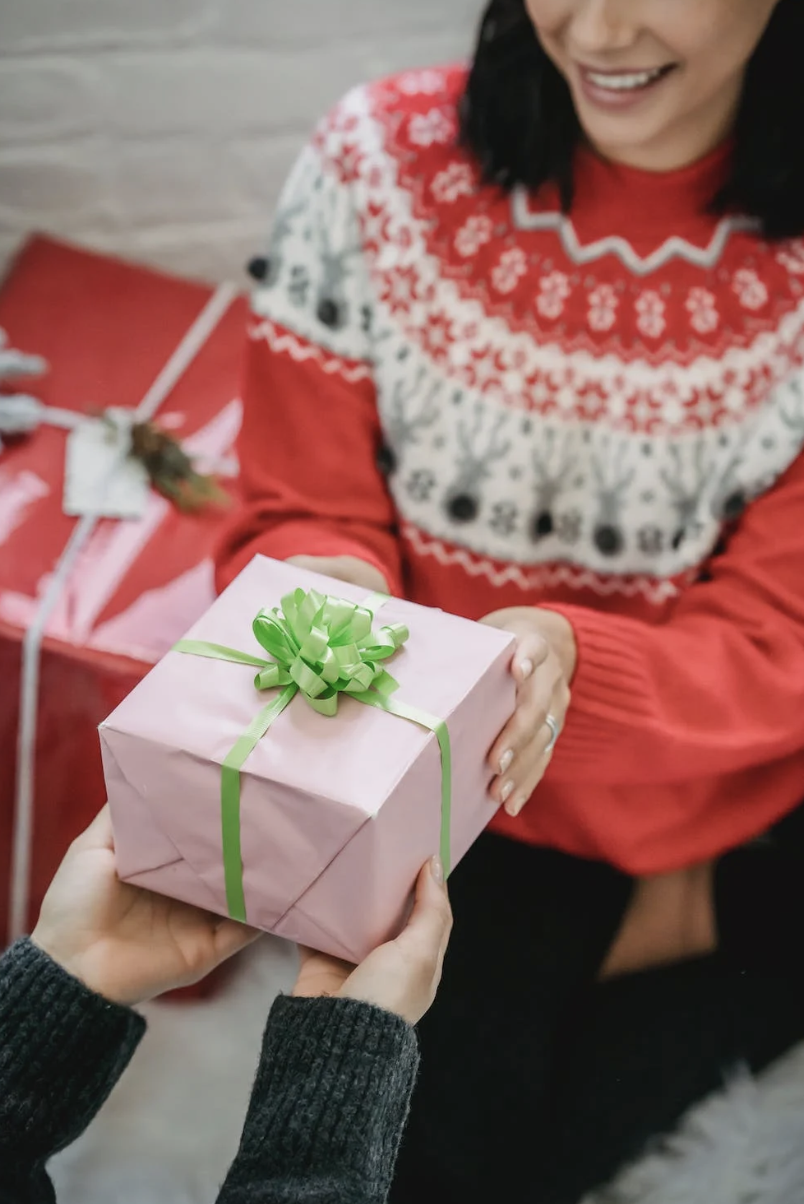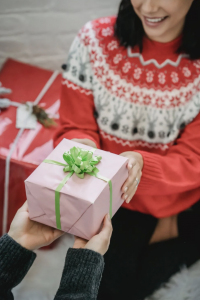 Credit: Julia Larson / Pexel
Are you bored of having the annual Christmas gift exchange ideas via "bunutan" or gift swap? If you want to give the yearly gift exchange at your family gathering or work Christmas party some fresh, imaginative life, read on! Accomplish the most interesting gift exchange ideas while also making it more memorable, enjoyable, and meaningful. Regardless of the circumstance or occasion, these top three funny Christmas exchange gift ideas you can use for your next gift exchange ideas will liven up your get-together and gift-giving.
1. White Elephant Game
Each guest at the Christmas party is required to bring one wrapped gift to pull off the White Elephant gift exchange. After everyone has gathered, have each person draw a number. The person holding "one" gets to pick which gift to open. The holder of "two" has two options: They can select a brand-new, wrapped gift or take the unwrapped gift from the person holding "one." If they take the gift away from the first person, the first person gets to open a different present. The recipient of the number "three" may select between a freshly wrapped gift or any previously unwrapped gift. The game goes on until every gift has been opened and distributed.
White Elephant gift ideas in 2022, of course, do have a limit. In a White Elephant gift exchange, a person can only have anything "taken" from them a maximum of three times, or a gift can only be "stolen" three times. In some variants of the White Elephant gift ideas in 2022, the person who drew the number "one" gets to select the gift last, after everyone else has done it. 
2. Never Have I Ever Exchange Gift Game
Arrange the pile of gifts in the middle of the room. Everyone picks up a present at random, stands in a circle around the pile, and sets it down at their feet. The first person takes a paper slip marked "Never Have I Ever" out of the bowl, bag, or hat and reads it aloud. "Never have I ever… kissed a man," for instance. After following the instructions on the card, each participant who has done what the card says is required to switch places with the persons who haven't done it. You can do it either to their left or right while leaving the present on the ground. If more than one person is moving, the first person to the empty area behind the present receives it. If only one person is moving, they must choose a partner to trade places with.
The person who reads the sentence then puts whatever present is at their feet back on the ground after opening it. Then the person on the left takes a fresh paper slip, reads it aloud, and the procedure repeats again until all gifts are opened. And when all the gifts are unwrapped, wherever they are standing is the final gift they will bring home. 
This funny Christmas gift exchange idea builds anticipation and excitement as gifts are unwrapped one by one. 
3. Regifting With A Twist Gift Exchange Idea
Regifting a superior-quality, and distinctive present is a fantastic concept. You may save up to a year to purchase anything that has been on your wishlist, such as a luxury branded bag, an inflatable hot tub, a golf cart, or an iconic sports shoe. This is how it works. The next Christmas, everyone gathers gifts that they subsequently exchange with one another. You avoid having to buy more gifts and instead get to enjoy one special gift at a time.
Since we are regifting with a twist, you will choose the worst present. You can decide to gift things that you will never use again. This can give rise to some amusing customs and anecdotes. Since they won't be expecting the nicest presents, nobody will be discouraged. Aside from that, this will save you a ton of cash, making it more sustainable. 
A Fun And Festive Holiday With These Funny Christmas Exchange Gift Ideas 
Giving gifts over the holidays might seem like a mundane tradition. Sometimes, the joyful anticipation might rapidly collapse within 10 minutes. But with these funny Christmas exchange gift ideas, you unravel a new level of fun and memories when unwrapping your gift. You may organize Christmas gift exchange ideas for adults or Christmas gift-giving ideas for large families. These exchange gift games will make Christmas more memorable, entertaining, and humorous! To make gift-giving more fun, you may also agree on a present theme, exchange gift games, discuss your gifts beforehand, or adopt interesting gift-exchange ideas. 
Don't know what to give on Christmas? We got you! You can check this Secret Santa gift guide to help you give the warmest holiday gift. Aside from that, you can also save bucks with these gift ideas under ₱500 or these small appliances that make great Christmas gifts. You can also check out ways on how to creatively wrap your Christmas gifts to spice up the items! 
Comments