'Tis the season to decorate your house with festive Christmas decorations! There are a ton of different kinds of decorations that you can buy on Shopee Philippines. But how about changing things up this year? On top of buying ready-made Christmas decorations, you can make your very own! Plus, you can turn this into an arts and craft session with your family. If that idea piques your interest, keep reading to find out different and easy DIY Christmas decorations this 2022 that you can make which are beginner friendly too! From DIY Christmas ornaments to DIY Christmas tree decorations – we've got you covered! 
Must-Try and Easy DIY Christmas Decorations 2022
1. Christmas tree ornaments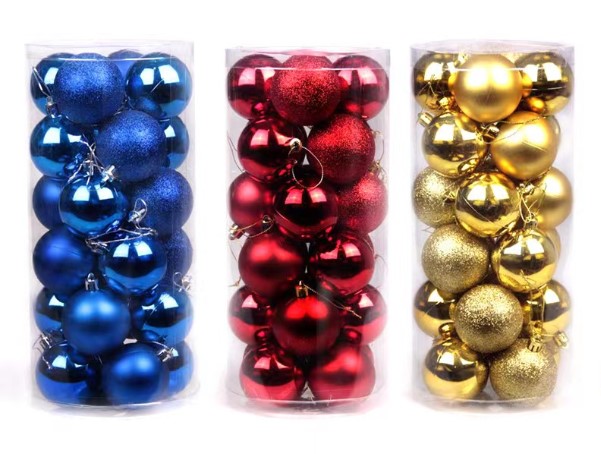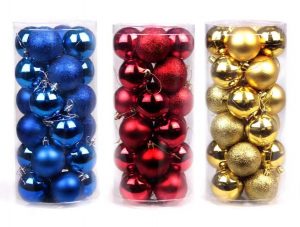 What you'll need: 
Don't leave your Christmas tree looking bare, so create your very own DIY Christmas ornaments! These kinds of DIY paper Christmas decorations are easy and a joy to make. Make paper Christmas ball ornaments! Cut a circle out of your cardboard paper and grab your colored pens and markers to decorate it. Let your imagination go wild because you have free reign in decorating your Christmas balls. Sprinkle on a little glitter for some sparkle! Once you're done drawing on your paper Christmas ball, punch a hole at the top, tie a string, and hang it up on your Christmas tree! 
Try making snowflakes ornaments too! We may not experience snow here in the Philippines, but that shouldn't stop you! Grab a piece of white paper – colored paper if you prefer, and cut it into a square. Then, fold it diagonally to make it into a triangle. With the now triangle shape, keep folding it in half to make it into a smaller triangle! After doing that, cut off the top part of the paper at an angle and start cutting away from the sides of the paper. The beauty of making paper snowflakes is that you don't have to follow a pattern! You can cut the sides of the paper whichever way you want to. Once you're done cutting, unfold it, and voila! You have your very own snowflake. You can decorate it or leave it and attach a string to it to hang it up on your Christmas tree. 
When creating your own DIY Christmas tree decorations as your ornaments, you can even create a reindeer, Santa Clause himself, gift boxes, or even paper ribbons! 
2. Christmas garlands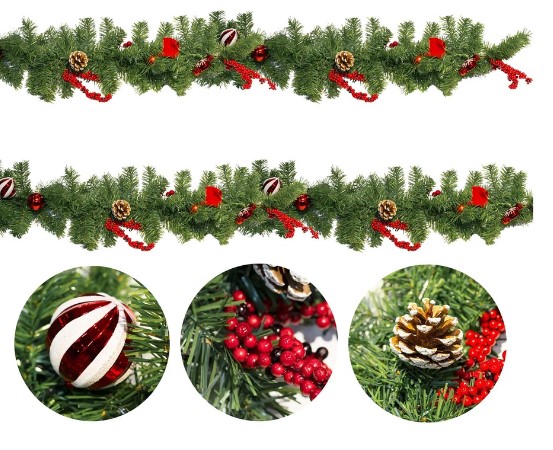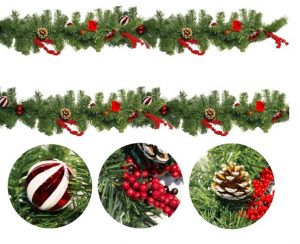 What you'll need:
Colored paper
Scissors
String
Markers
Glitter
Next up, Christmas garlands! All you need for this are colored paper, scissors, string, tape, and markers. First, create a leaf garland by simply cutting colored paper into the shapes of leaves. You can use different shades of green paper for a more varied look. Next, tape your leaves to the string or yarn and add a pop of color by adding cut-out red berries to your garland! You can use this as a dining table runner for a more festive meal experience. Decorate your staircase handrail, shelves, and Christmas tree with paper garlands too! Just cut out an object or shape of your choice (such as bells, snowflakes, etc.), tape it to a string, and decorate whichever space you like. With the use of colored paper, markers, and even glitter – you'll add pops of color in your home to set the festive mood! 
3. Christmas wreaths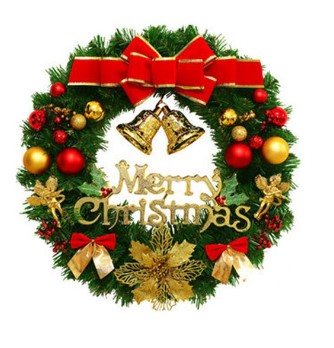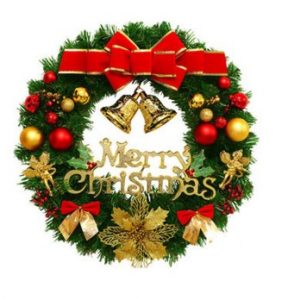 What you'll need:
Wreaths? A definite must-have! There are different wreaths that you can hang up on your door. Challenge yourself into making your very own with these Christmas wreath ideas. Creating these DIY paper Christmas decorations from scratch may be tricky but doable! Grab a styrofoam and cut it into a flat circle with a hole in the middle. This will be your base and you'll stick all your cut-outs on this. You can make snowflake wreaths by cutting out paper snowflakes! Or, you can make a star wreath with colorful star cut-outs. Make those stars shine with glitter! Create a festive wreath by cutting out poinsettia flowers on red paper. Fill up the empty spaces with leaf cut-outs on green paper. The colors and design will make it the most Christmas-y wreath to hang on your door. Punch a hole, add a string, and hang it up on your door! 
Aside from using colored paper, you can also use any leftover gift wrapper from your Christmas gifts, magazine paper, or even tissue paper for a softer look! With all these Christmas wreath ideas, all you have to do is take your pick! 
Make DIY Christmas Decorations for Your Home This 2022
Creating DIY Christmas decorations to fill your home with is not just a unique thing to do but it holds great sentimental value! You won't just be creating decorations, but memories too as you bond with your family while making these decorations. Let your kids join in on the fun and let them create and draw their very own Christmas tree ornaments, garlands, and wreaths! To help you out more this season, check out these grocery delivery services to order from and festive party cocktails to make for your Christmas gatherings. 
Comments