Christmas is coming sooner than you think! And what else does Christmas mean for everyone? Is it gathering around the Christmas tree during Noche Buena? Staying up all night for a Home Alone movie marathon? Or wrapping up all the presents you bought for your loved ones? Whatever Christmas means for you, everyone surely loves a stunning and well-wrapped present! Especially if the Christmas gift wrap is sprinkled with a little bit of love, creativity, and effort. Don't worry, you don't need to be a scrapbook pro or a gift wrapper guru, because we just rounded up the easiest DIY Christmas gift wrapping ideas that you can gear up with this Christmas! Wrapping Christmas presents will definitely be something you'll look forward to! 
Christmas Gift Wrapping Ideas To Try Out
Christmas gift wrappers don't need to be the same every Christmas! If you're tired of having the same wrapping paper, why not try something new to level up your gift wrapping station this year? With a lot of options and gift wrap styles, we're sure that you'll find something that is definitely "you." Whether you're on the lookout for fun gift wrapping ideas, luxury Christmas gift wrapping ideas, rustic gift wrapping ideas, or gift wrapping ideas with ribbons – we've got you covered! 
1. K-Pop Inspired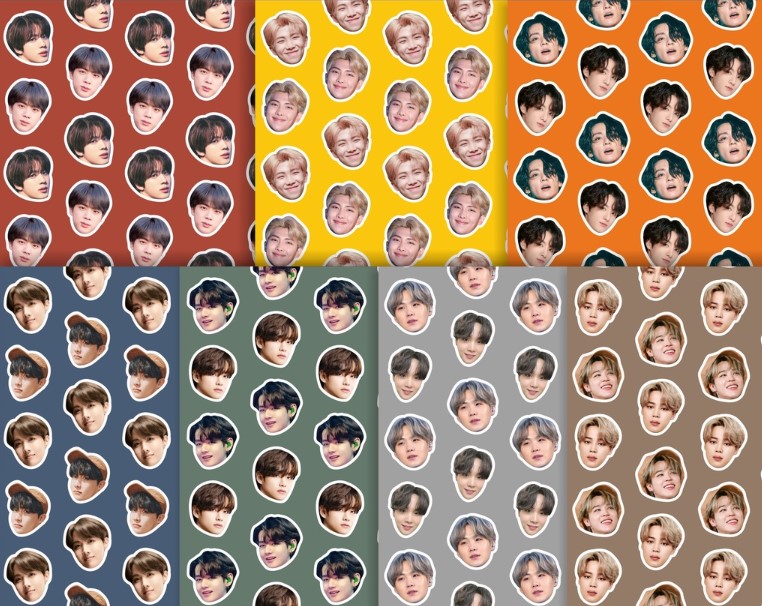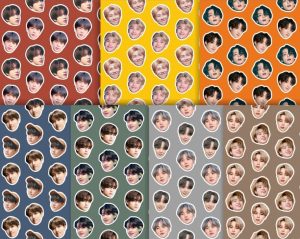 Calling all K-Pop stans out there! This wrapping style will surely be a hit for your K-Pop besties when they receive your Christmas gift this year. Whether you're a stan of SEVENTEEN, BTS, or TWICE, we're positive that you'll be falling in love with these super adorable K-Pop gift wrappers! You can never go wrong with this kind of Christmas gift wrapper design! For ARMYs, take it up a notch with creative ways to wrap a gift! You can complete your bestie's fan starter pack with these BTS stickers and BTS gift tags which they'll certainly cry tears of joy over.
2. Natural Elements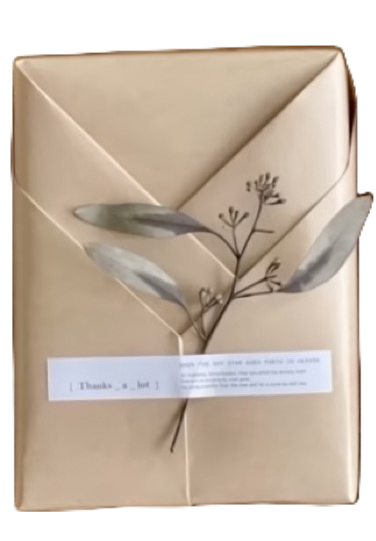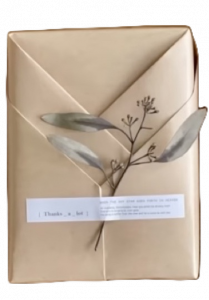 If you're more into earth tones and neutral elements, we're sure that you'll love this rustic gift wrapping idea! Not only that, but you'll also be helping our environment as the materials are recyclable and eco-friendly. Using kraft-style wrapping paper gives your gifts a whole aesthetic, laid-back look that you can pair with any accent design that you please. For more Christmas elements, you can add some gift toppers such as pine cones or candy canes, which exudes the perfect Christmas vibe! Might we suggest that you use some jute string or a cotton baker twine for that added ribbon twist at the top? And to seal your gift with a note or a greeting, what better way but to have it personalized with a Christmas sticker, right?
3. Minimalist Colorful Look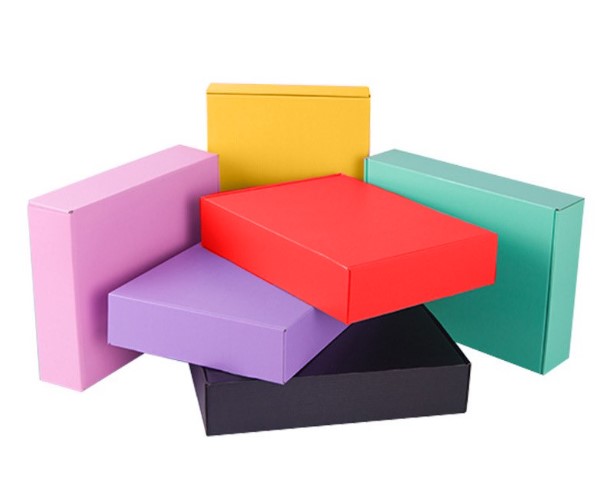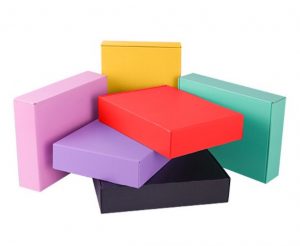 Who says being a minimalist strictly consists of neutral tones, or black and white? We beg to differ! Going for a minimalist look can also be vibrant, fun, and colorful looking – especially if you're following a specific color theme every Christmas. Hence, these colored boxes would definitely look amazing underneath your Christmas tree! You can also use some shredded paper as your box filler, to enhance your present's overall look. And to wrap up your gift, be sure to use a colorful satin ribbon that matches your box for an elegant finish! This is definitely high up on our list of gift wrapping ideas with ribbons. 
4. Winter Town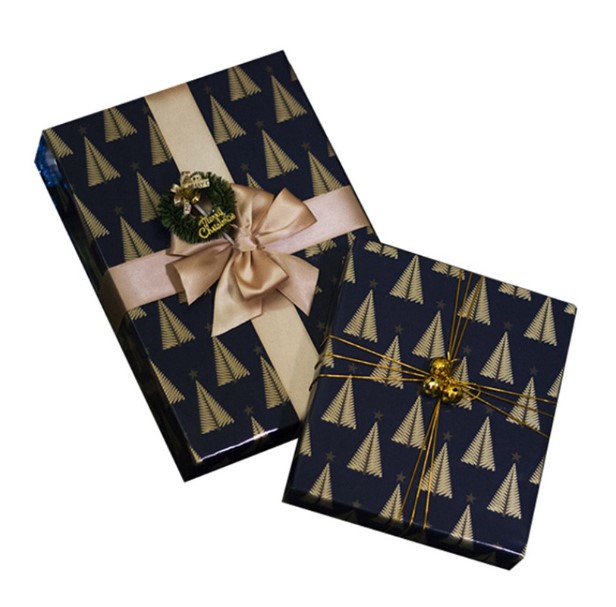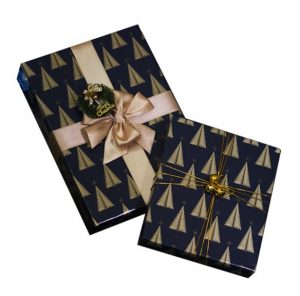 With our country's all-year-round summer season, we can't help but imagine what it would be like to have a white Christmas. Thankfully, we have winter decorations to make up for that! If you fancy cooler tones, bluish hues, and winter-inspired themes, then this is the perfect gift wrapping style for you! With this, you can opt to use plain blue wrapping paper, or any patterned blue gift wrapper. This blue Christmas gift wrapper design will definitely take it up a notch! Top it off with a cute mini Christmas tree sisal or a snowflake ornament, then you have completed the winter-themed Christmas look!
5. Luxurious Theme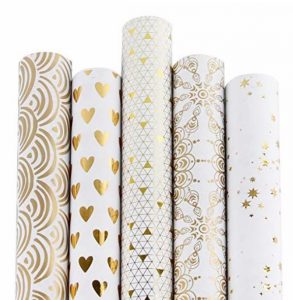 For those who have an acquired taste of luxury and favor elegance, we have a luxury Christmas gift wrapping idea that would absolutely hit your sweet spot! But of course, luxury doesn't always have to be all too expensive. With these classic gold and silver gift wrappers, your loved ones will be in awe as they lay their eyes on the elegant gift wrap that you used. To add finishing touches, style it your way with some gold ribbons that will make your gift such a sight at your Christmas party. 
These Christmas Gift Wrapping Ideas Will Make Your Gifts Stand Out
Shopping for Christmas gift wrappers is now made easier with Shopee Philippines! Now you can simply choose a style you prefer and add to cart all the elements that you will be needing in your gift wrapping station. Start wrapping Christmas presents now! With all the creative ways to wrap gifts as listed above, it will be as easy as a breeze. 
Now be sure to save these Christmas wrapping ideas for your next gift wrapping session. And if you haven't started your early Christmas shopping, check out these small kitchen appliances or Christmas gifts for kids that will indeed make your gifts the talk of the town!
Don't miss out on the 12.12 Mega Pamasko Sale! This 12.12,  you can enjoy free shipping with no minimum spend, 15% off daily vouchers, and the chance to win gold! So what are you waiting for? Set your alarms, add to cart, and shop now. 
Comments