Worried about getting wrinkles or saggy skin? People have turned to collagen drinks as a dietary supplement because of all the benefits that it poses for the skin, hair, and nail department! The internet has been abuzz with the talks of collagen drink benefits. With the claims of getting more supple and glowing skin, to having healthier hair and tougher nails – it's no wonder why everyone wants to get their hands on the most popular collagen drinks out there! The good news is you can find the best collagen drinks for skin whitening, the best collagen drinks for your skin, and more on Shopee Philippines! Look no further because we've put together a list of the best collagen drinks in the Philippines that people have been raving about!  
3 Things You Need to Know Before Giving the Best Collagen Drinks in the Philippines a Shot
1. You lose collagen as you age
Naturally, our bodies make less collagen as we get older. It's said that by the time you reach your early 20s, you start losing 1 to 1.5% of collagen every year. But collagen production reduces even quicker with too much sun exposure, an unhealthy diet, excess alcohol and smoking, and not getting enough sleep and exercise. This is why people in their early 20s start looking up on the best collagen drinks to hopefully aid in the body's collagen production. 
2. Regular intake of collagen drinks is key
It's not enough to just try it for a day or a few weeks! As with most things, consistency is key. So drinking collagen drinks regularly is required to see the effects that you've been hoping for. Some see the collagen drink benefits and effects as early as four weeks while others take months! However, do note that you can experience side effects, especially if you are allergic to certain foods like chicken, beef, or fish since collagen is derived from these. Remember that it's always best to consult with your doctor first before taking any supplements! 
3. Some collagen drinks include other nutrients
Aside from the best collagen drinks for your skin or the best collagen drinks for skin whitening, they come with essential nutrients too! Check what other ingredients are included in your collagen drinks! Most of the best collagen drinks include nutrients such as amino acids, vitamin C, biotin, and even zinc. With these in the mix, it's like hitting two birds with one stone thanks to their holistic approach! 
7 Best Collagen Drinks That Have Been the Talk of the Town
1. LEMONA Gyeol Collagen With Vitamin C Powder Drink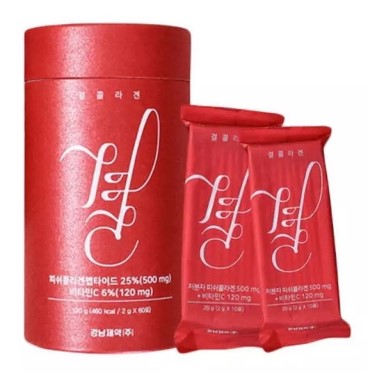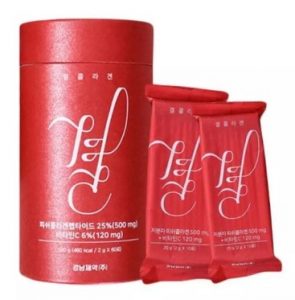 Improve skin elasticity, prevent skin aging, and boost the immune system – these are just a few things that the LEMONA Fish Gyeol Collagen with Vitamin C Powder Drink claims to do! It's no wonder why the LEMONA Gyeol is popular not just in Korea but here in the Philippines too. As one of the best collagen drinks in Korea, Iit contains 1,000 mg of low molecular fish collagen produced in Italy and 120 mg of vitamin C. Add one sachet to a glass of water or juice and you're all set! Plus, this collagen is a refreshing lemon flavor, so drinking this will certainly be a delight. 
2. Belo Nutraceuticals Collagen Powder Drink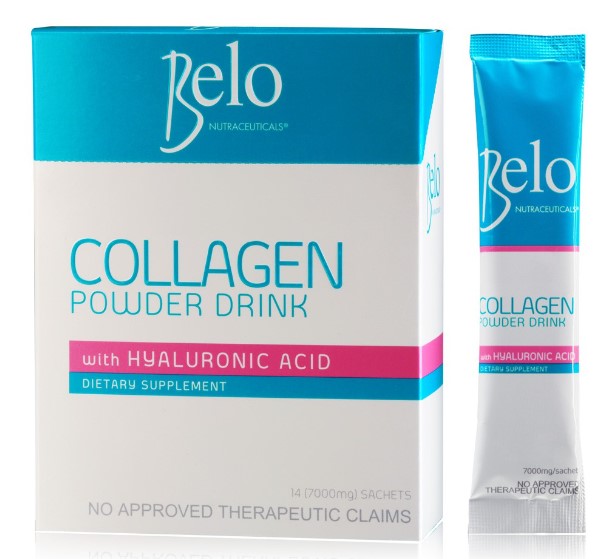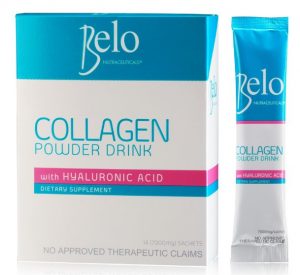 Belo is extremely popular here in the Philippines for their innovative technology and effective products. It's no surprise that the Belo Nutraceuticals Collagen Powder Drink is among the best collagen drinks that people love! This Belo collagen powder drink is a dietary supplement that also has hyaluronic acid which helps top up the nutrients your body needs. Clinically proven effective and FDA-approved, this beauty drink can help with skin elasticity and the strengthening of your hair and nails. You can take one to two sachets per day and mix them in with your favorite drink or even soup. Soon, you'll be saying hello to that healthy and supple skin! As one of the best collagen drinks on Watsons, you can also get this from the Watsons official store on Shopee Philippines!
3. SHISEIDO The Collagen Drink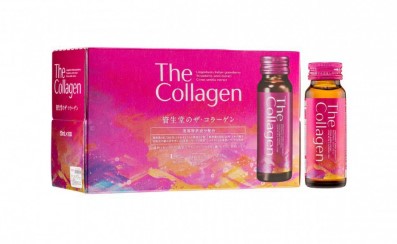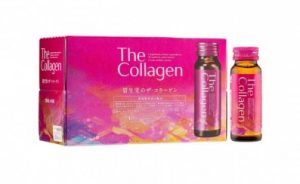 SHIESEIDO is no stranger to the beauty industry! So it's no surprise that everyone can't help but want to get their hands on the SHISEIDO The Collagen Drink. As the number 1 best-selling collagen brand in Japan, it has taken the world by storm in just a blink of an eye. SHISEIDO believes that in order to tap into your inner beauty and let it glow from within, you need to nurture the core of your beauty. So this product doesn't just contain low molecular weight collagen but seven other ingredients that include superfruits, ceramide, and vitamin C. So what are you waiting for? See what all the buzz is about and check out now on Shopee Philippines! 
4. Met Tathione Ivi Premium Collagen Drink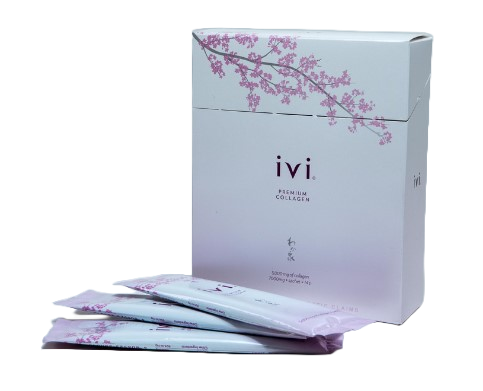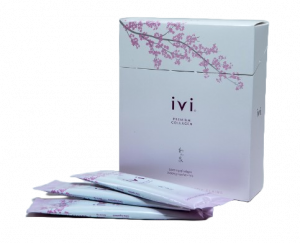 Known for their premium Japanese-made beauty supplements, Met Tathione's collagen drinks definitely deserve to be on the list for you to choose from! Their Ivi Premium Collagen Drinks contain 10,000 mg of collagen which they claim will help smoothen any fine lines, lighten any dark spots or blemishes, and moisturize your skin – giving you that youthful and healthy glow. You can choose between their apple flavor drink, peach flavor drink, or powder so you can mix it into any drink of choice! 
5. Vital Proteins Collagen Powder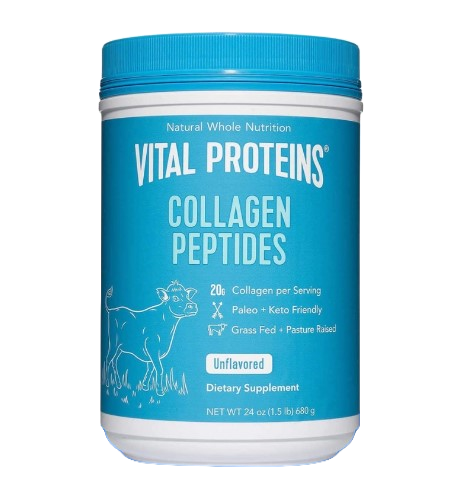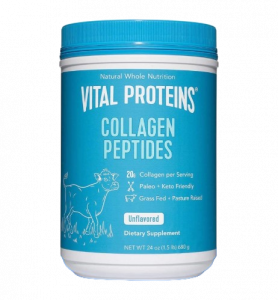 If you've been searching for the best collagen drinks for a while now, surely you've stumbled upon the Vital Proteins Collagen Powder. This is among one of the best and most popular collagen drinks around the world! With A-list celebrities like Jennifer Aniston swearing by it, Vital Proteins surely delivers on its promise. It has 20,000 mg of collagen and 18,000 mg of protein for added nutrients. On top of that, the collagen peptides are derived from grass-fed and pasture-raised bovine hides. If you prefer flavorless collagen powder so you can seamlessly mix it with your choice of drink, then this is definitely right up your alley!  
6. Beauti Drink Collaskin Collagen Drink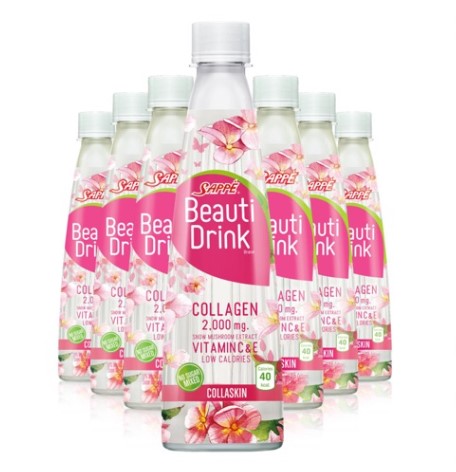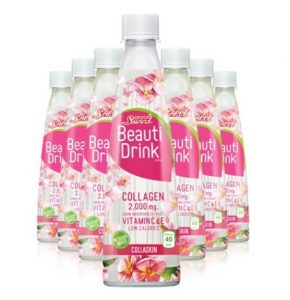 Unlike most collagen drinks where you need to mix with water or your favorite juice, the Beauti Drink Collaskin Collagen Drink comes pre-mixed! With 2,000 mg of collagen from Japan, no sugar, and low calories – you've got yourself one of the best collagen drinks that will have you glowing from the inside out in no time! It also has snow mushroom extract, Zinc, vitamin C, and vitamin E. This makes it a holistic beauty drink that will not just improve your skin, hair, and nails but your immune system too! You can treat yourself to one to two bottles every day! 
7. Obvi Super Collagen Protein Powder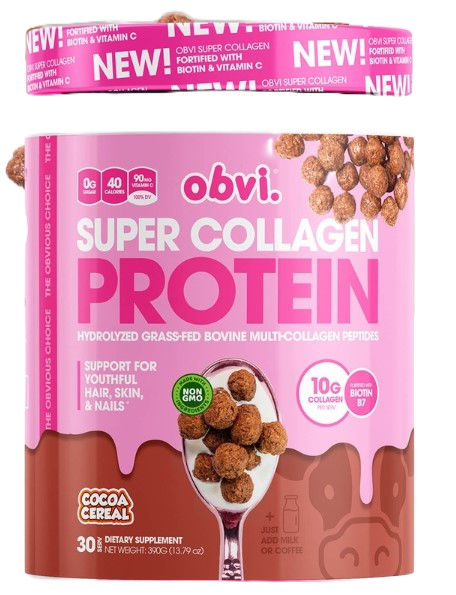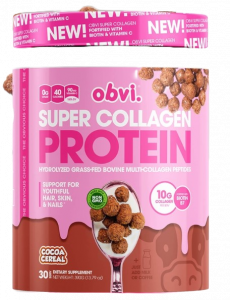 As its name suggests, the Obvi Super Collagen Protein Powder is packed with not just collagen but protein too! Plus, it has biotin, vitamin C, vitamin E, calcium, magnesium, and iron. To take it up a notch, it's also gluten-free, dairy-free, non-GMO, and derived from grass-fed, pasture-raised bovine hides to ensure that you're only giving your body the best of the best. Aside from giving you better and healthier hair, skin, and nails, this will also help you with joint support and gut health! If you love to squeeze in a workout every day, this can be your pre-workout drink too. Choose between their birthday cupcake flavor, cocoa cereal flavor, fruity cereal flavor, frosted cereal flavor, cinnamon cereal flavor, or honey o's cereal flavor! You can also opt for their unflavored collagen powder if that's what you prefer! 
Try Out The Best Collagen Drinks Now
If you've been on the hunt for the best collagen drinks, hopefully, the list above puts an end to your search! From the best collagen drinks in Korea to the best collagen drinks in Watsons, you'll surely get your money's worth. With only the best and most popular collagen drinks in the market, you're surely getting great quality collagen peptides along with other nutrients. Given that your quality of life also affects your body's collagen production, make sure to do some home exercises, put on some sunscreen, and try out these healthy air fryer recipes too! 
Comments