In case you haven't noticed, people have taken a liking to biking recently! Whether that's for leisure in the form of an exercise or as a means of transportation, this is your sign to give it a try if you haven't yet. Zeroing in on biking as an outdoor sport and hobby, you should definitely get yourself a mountain bike. Mountain bikes are the perfect companion for your next adventure, especially if it involves dirt paths and off-roads. If you're looking into buying one for yourself, we've narrowed it down to the best mountain bike brands that you should check out on Shopee Philippines! Keep reading to see for yourself! 
Mountain Bikes vs. City Bikes
Don't confuse mountain bikes with city bikes! Aside from their striking differences in the physical form, these two bikes are made specifically for different purposes in mind. 

Long story short, you should go for a mountain bike if you're up for an adventure. If you're biking as a means of transportation, you ought to buy a city bike or even an electric bike or e-scooter. Take a look at this Complete Guide To Buying Electric Bikes Or E-Scooters while you're at it! 
The Best Mountain Bike Brands to Check Out! 
1. Foxter Mountain Bike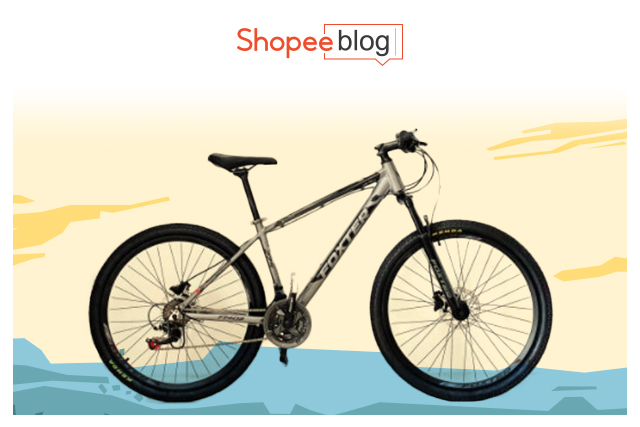 Credit: edlimbrosbicycles
Been doing your research on the best mountain bike brands out there? Then surely, you've heard of Foxter mountain bikes! Foxter FT-302, Foxter Lexon, Foxter Elbrus – these are just a few of the Foxter mountain bikes that people have been talking about. This brand has been the talk of the town and it surely deserves all the buzz it's getting! Foxter mountain bikes are determined to let you enjoy every bike ride you have and allow you to safely enjoy the beauty of dirt roads! Apart from its durable frame materials that won't let any terrain wear it down, a wide range of gear to go at your desired speed, and trusty brakes that you can truly depend on, Foxter mountain bikes won't make a dent in your budget! Given its affordability and amazing quality, buying a Foxter mountain bike will surely be a decision that you won't regret. 
2. Crolan Mountain Bike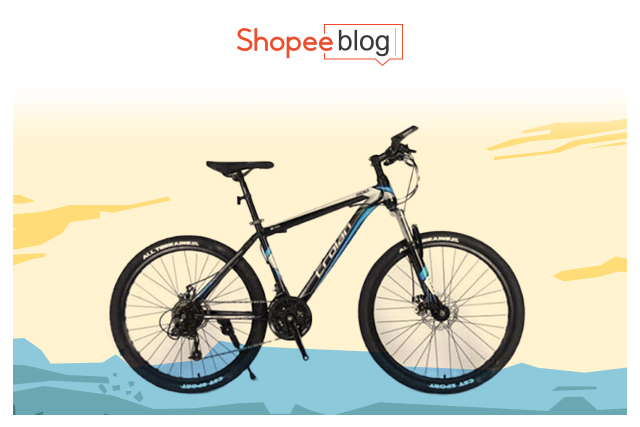 Credit: mersdb
Among the best mountain bike brands out there, Crolan mountain bikes are definitely your go-to if you're on a tight budget but still want a mountain bike that will do its job! These mountain bikes are able to withstand rugged trails and challenging conditions. With a body frame made of great quality steel, it makes the mountain bike lightweight but still able to go through whatever rough terrain you plan to conquer. The 811 Crolan mountain bike has been making its rounds in the community of bikers, and for great reason. Like most Crolan mountain bikes, it has a freewheel wheelset that also has a double rim that entails cruising at its finest! While you're at it, make sure you have your protective gear nailed down!
3. Trinx Mountain Bike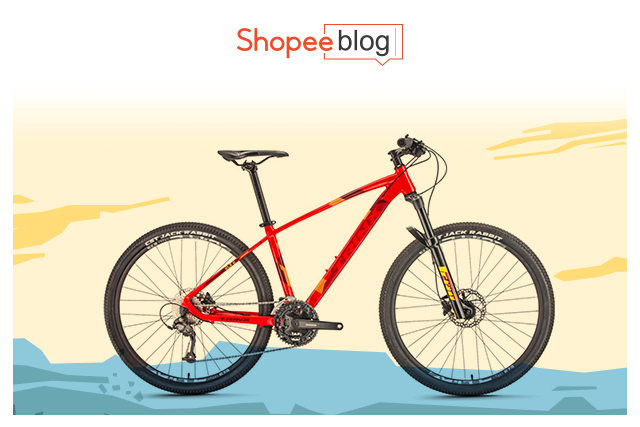 Credit: Trinx
If you're willing to splurge a bit, you can give Trinx mountain bikes a try! Trinx bike prices are definitely worth it because of the quality of their bikes. Mountain biking is no joke because your safety is at stake. So you definitely need a good mountain bike that can keep up with your escapades. The Trinx X1 Elite in particular is one that you should definitely consider buying to take you on great adventures! With a sturdy alloy body frame to face tough terrains, magnesium air remote lock-out suspension to help you out with bumpy paths, alloy double-wall rims to give extra support and strength – what more could you possibly ask for? Get your bang for your buck when you buy a Trinx mountain bike on Shopee Philippines!  
4. Giant Mountain Bike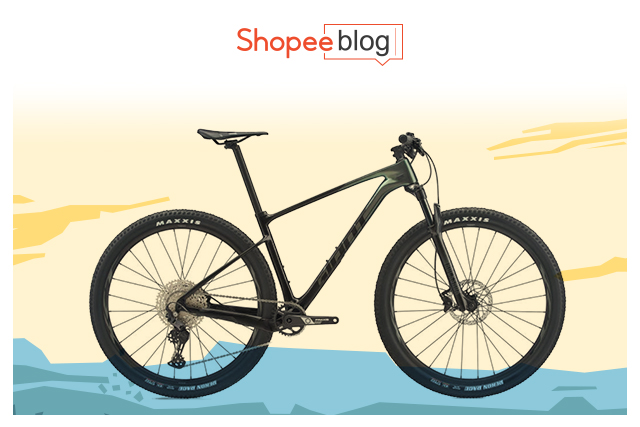 Credit: Giant
Anyone who's well-versed in the world of mountain biking will most likely recommend one of the best mountain bike brands – Giant mountain bikes! Giant mountain bikes, such as the Giant XTC Advanced models, are way ahead of the game with their sturdy and stiff body frames to give you more stability and control as you face rugged terrains head-on. On top of that, Giant has a wide range of mountain bikes that vary in suspension, wheel size, body frame material, brake type, battery capacity and type, and even price! With Giant mountain bikes, you'll surely find the perfect mountain bike that will fit all your needs. Ride on the best bikes in the market and you will have an adventure of a lifetime! 
5. Trek Mountain Bike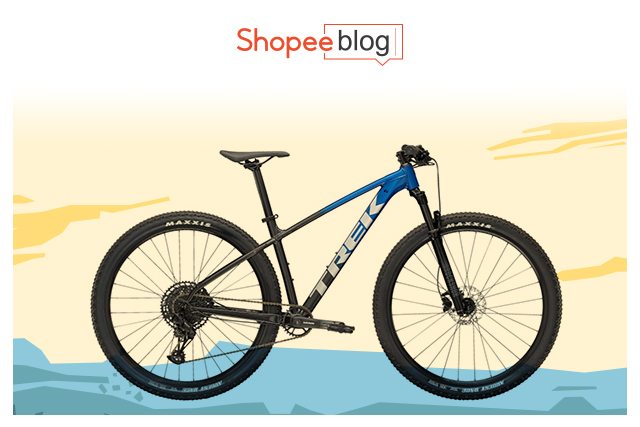 Credit: Trek
Last but definitely not least in our list of the best mountain bike brands – Trek! If you're just dipping your toes and seeing if mountain biking is truly for you, then Trek mountain bikes are surely right up your alley! Trek mountain bikes are perfect for beginners because they aren't as daunting as other mountain bikes, specifically the Trek Marlin models. With these Trek mountain bikes, you can easily learn the basics and work on the skills that you need to develop in order to safely go mountain biking. That's all thanks to their lightweight frame for added speed, tubeless tires for better traction, and wide-range drivetrains that make biking as easy as a breeze! These are among the best bikes out there because aside from being on the more affordable range, these are low-maintenance too! Should you need any work done on your bike, you can easily find your much-needed bicycle parts and accessories for sale on Shopee Philippines! 
Get the Most Out of Your Adventures With the Best Mountain Bike Brands
No mountain, path, or trail will stop you from seeking out daring adventures, as long as you have some of the best mountain bike brands listed above! With the perfect balance of affordability and great quality, all you have to do is take your pick. Could you possibly ask for more? There's nothing to think twice about! Put on your protective gear, hop on your mountain bike, and set off for an adventure of a lifetime! Happy biking, Shopee fam! 
Comments