Got an exam coming up? If only there is a way to boost our brains on days when we have to memorize a bunch of textbook chapters or solve mind-boggling math problems. Oh wait, there is! We live in truly amazing times when we could simply take supplements to improve our brain performance whenever necessary. Make sure to check out the best brain vitamins for studying that should go in every supplement you take! From the best vitamins to improve memory and focus to the best vitamins that help you focus while studying, we have it all narrowed down for you. Read on to know what are the best vitamins for memory enhancement and our top picks on brain-boosting supplements for students.
Top Brain-Boosting Supplements For Students
1. Memo Plus Gold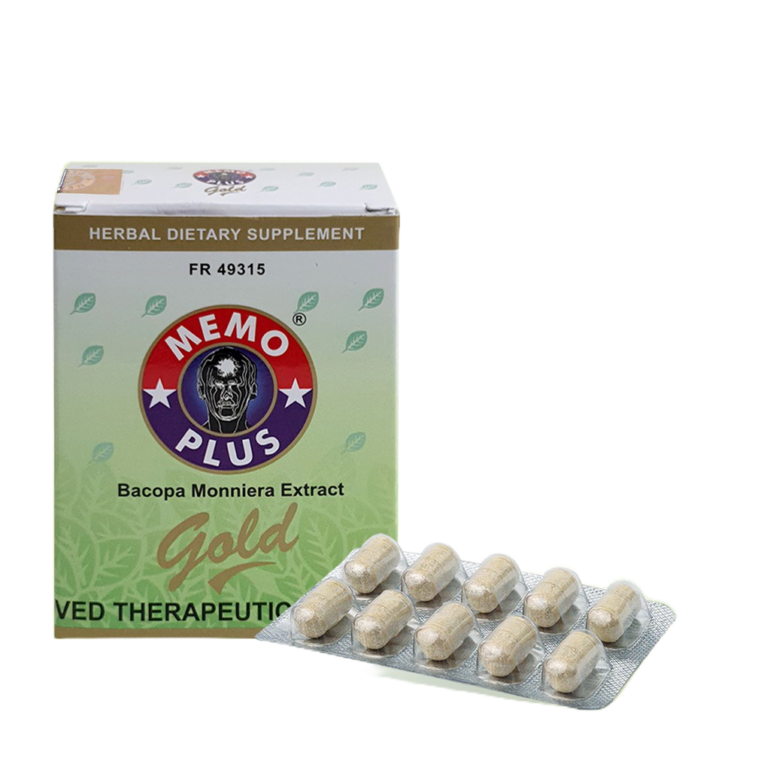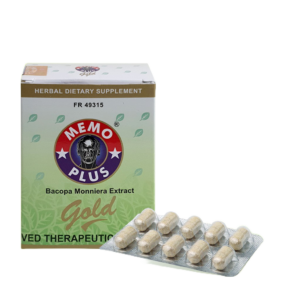 Especially for those taking their final and board exams, your memory will need all the help it can get! Memo Plus Gold is a supplement that is made entirely from Bacopa Monnieri, a plant used to improve memory for centuries. It is also known to alleviate stress and anxiety so you'll feel more positive while studying. Take Memo Plus Gold twice a day for the best results. Children 7 to 14 years old are recommended to take one capsule a day, preferably after breakfast. Give these best vitamins to improve memory and focus a try!   
2. Glutaphos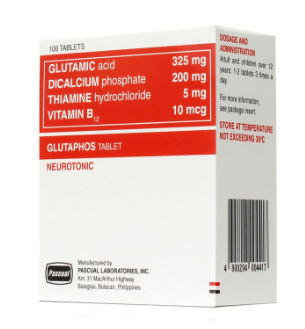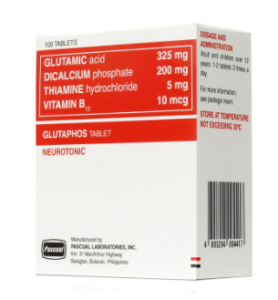 Are you looking for the perfect mix of B vitamins for memory and energy in a supplement? Get a much-needed dose of these brain-boosting vitamins in Glutaphos! This supplement contains vitamin B12 for brain development and vitamin B1 (Thiamine) for increased energy and cognitive performance. Glutaphos is also loaded with Glutamic acid which greatly aids your memory by boosting your nerve function. Get a hold of these best vitamins to improve brain function on Shopee Philippines! 
3. Puritan's Pride L-Tyrosine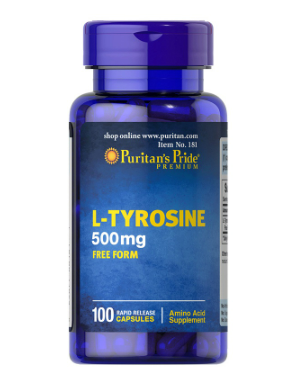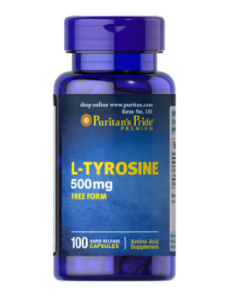 If you're on the hunt for the best vitamins to improve brain function, get one with L-Tyrosine! It helps boost your mood to study by increasing your happy hormones. So if you ever need an extra push to finally start studying, give your brain a helping hand with Puritan's Pride L-Tyrosine! Take two to three capsules a day before your meals to manage your mood and improve your brain performance. 
4. Enervon Activ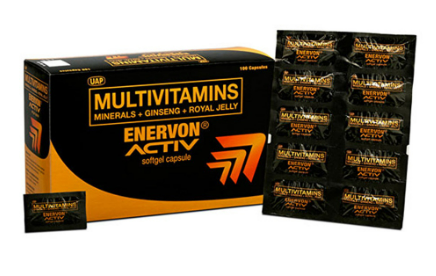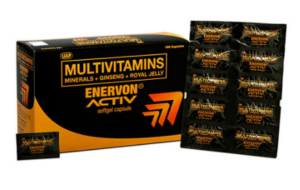 Help fight the signs of fatigue or burnout with a daily intake of Enervon Activ! This multivitamin contains vitamins B1 and B2 for leveled-up energy and vitamin D3 for mental focus. Aside from those, it also includes some of the best vitamins for the immune system like vitamin C, A, and E. Enervon Activ is formulated for adults 18 years old and above and is recommended to be taken once a day. 
5. Swanson Brain Essentials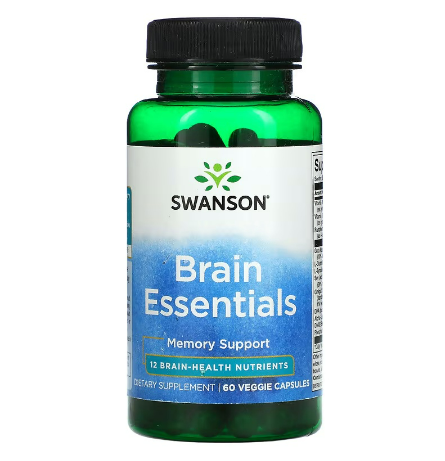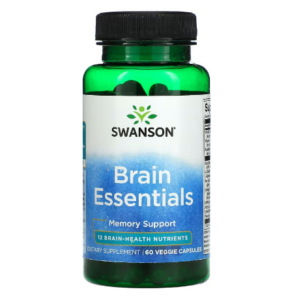 As its name suggests, the Swanson Brain Essentials have almost everything you need in a brain-boosting vitamin supplement. Formulated with Omega-3 DHA, L-Tyrosine, vitamin B6, and B12, it's a well-rounded brain supplement to have! Swanson Brain Essentials also contains a blend of popular memory-supporting herbs like Ginkgo Biloba and Gotu Kola. It might be a bit pricier than the other supplements above. But you'll certainly get your money's worth with its long list of brain benefits!
6. Focus Syrup For Kids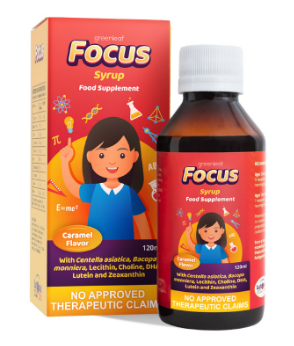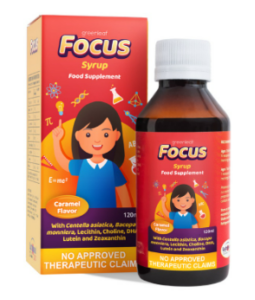 Enhance your child's focus and memory when studying with a proper dose of Focus Syrup every day! What sets this kids' supplement apart is its formulation of plant-based vitamins for kids, so rest assured it has no parabens, artificial coloring, and other synthetic ingredients. It includes Bacopa Monnieri, Omega-3 DHA, and Choline which work together to boost your kids' memory and concentration. 
7. Memoreyes Schoolers Gold For Kids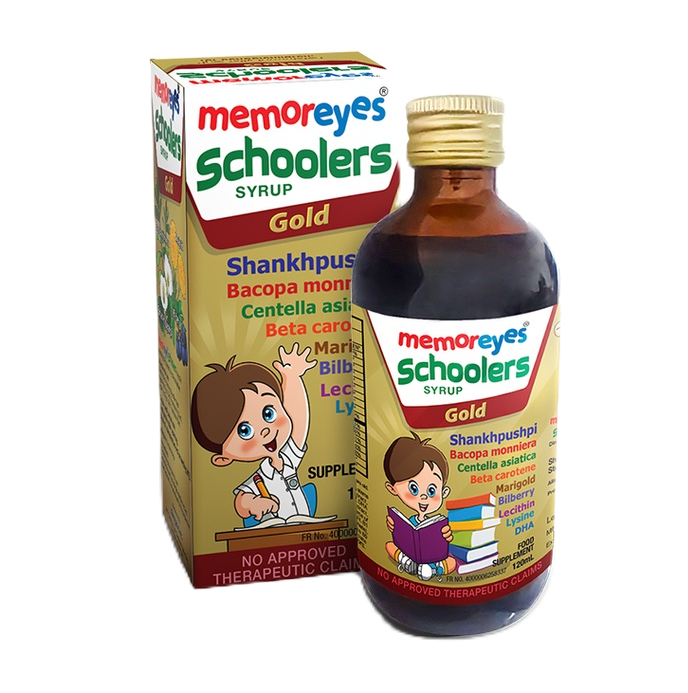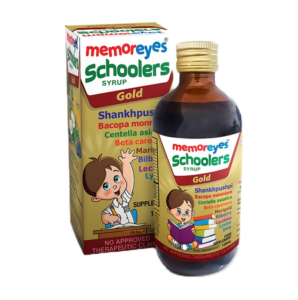 A supplement packed with memory and eye-enhancing vitamins for kids, you can't go wrong with buying Memoreyes Schoolers Gold! This supplement is filled with the necessary B vitamins to get your little ones hyped up for studying. It also contains Lutein and Zeaxanthin for eye care which they need if they've been spending a lot of time with gadgets.
Fuel Your Brain With The Best Brain Vitamins For Studying
1. Omega-3 Fatty Acid – For Your Brain Health
First things first – look after your brain health! Improve your brain function by having good sleep habits, avoiding excessive stress, and an Omega-3 rich diet! Omega-3 fatty acid helps maintain your brain function while protecting you from brain damage and aging. It is commonly found in fish oils and flaxseed so make sure to include that in your daily meal plan. 
2. B Vitamins – For Your Memory
For those who've got tons of terms and math formulas to memorize for their exams, fuel your brain with B vitamins for your memory! Vitamin B6, B9, and B12 are all linked to preventing memory loss and generating new brain cells. They can also help clear your brain fog and improve your mental clarity so you could fully absorb what you're studying! These B vitamins can be found in leafy greens, white meat, and organ meat like liver.
3. L-Theanine – For Your Mood
Are you a fan of drinking tea? If not, you should probably get into it whenever you plan on studying! Black tea and green tea are rich sources of L-Theanine, an amino acid that increases levels of serotonin, dopamine, and Gamma-aminobutyric acid (GABA). Thus, drinking tea before or during your studies will help reduce your stress and anxiety. Learning is much more effective when we're in a good and relaxed mood!
4. L-Tyrosine – For Alertness
Surviving several hours of studying and reviewing for exams can be difficult. If we're being honest, there are just one too many school lessons that make sleep all the more inviting. So you'll need to improve your alertness with L-Tyrosine! This amino acid eliminates brain fog and increases metabolism in your brain to boost alertness and cognitive function. This amino acid can be found in cheese, eggs, fish, chicken, and turkey. 
5. Vitamin D3 – For Focus
Nowadays, we do most of our studying at home. So there's also the familiar struggle of zoning out or getting distracted in the comfort of your own home. Improve your concentration with the help of certain vitamins for focus like vitamin D3! Also known as cholecalciferol, vitamin D3 is known to boost concentration levels and enhance nerve function. As with all other vitamin D types, you can easily get vitamin D3 from healthy sunlight exposure! You can also gain high levels of this vitamin for focus from fish like salmon and mackerel.
Ace Your Exams With The Best Brain Vitamins For Studying
Just to let you know, we are rooting for you! We bet you'll ace your exams once you take the best supplements containing the needed best brain vitamins for studying. The best vitamins that help you focus while studying will definitely come in handy. 
 If you still need extra motivation to study, buy a few online class essentials that'll make studying at home easy. For the parents who want nothing but the best for their kids, make sure to check out the best multivitamins for kids too!
Comments