It is without a doubt that K-Pop has taken the world by storm. With all the incredible talent and lovable personalities surrounding K-Pop groups, it's hard not to fall in love with them. With the ever-increasing popularity of K-Pop around the world, K-Pop merchandise have also been on the rise. You surely don't want to miss out on any K-Pop merch to show your undying love for your bias! Lucky for you, you can find a ton of K-Pop online stores on Shopee Philippines! But aside from all the K-Pop merch that you can easily access, we've decided to put the spotlight on three K-Pop sellers and the story of their seller journey on Shopee. Buckle your seatbelts, because you're about to embark on an inspiring read! 
Behind the Scenes of 3 K-Pop Online Stores 
Hanadulset Philippines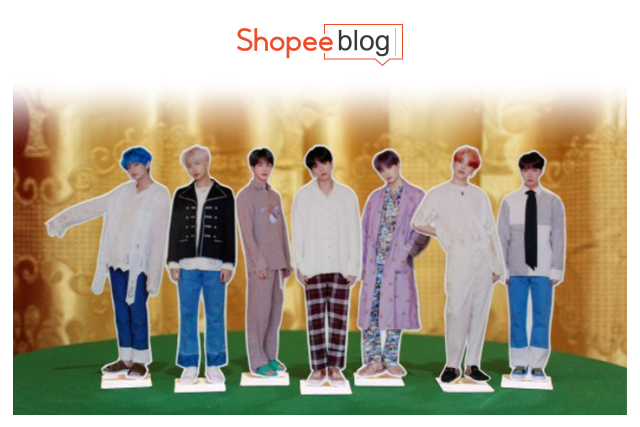 Credit: Hanadulset_Philippines
For Marlon Marcial, it all started with living in South Korea and his immersion in the culture there. As an OFW, Marlon was exposed to what life in South Korea really is like – from the delicious food, beautiful sights, friendly people, to the amazing music. All this sparked a passion and love for Korean culture that catapulted into a business idea. 
With about ₱250,000 in his pocket back in 2017, he established a physical store here in the Philippines and made sure to stock up on popular K-Pop merchandise straight from Korea for him to sell. Because of the success and growth of his business, he decided to expand his shop even more by venturing into online selling a year later. The demand for unofficial merchandise continues to increase so Marlon decided to sell those too! You can find standees from your favorite K-Pop groups like BTS and Blackpink! Aside from that, you can also shop for clothing items, photocards, and even cake toppers.  
However, it wasn't always an uphill journey for him. Due to the pandemic, he had to close his physical store. Customer complaints are sometimes received, bogus buyers are rampant, having to keep an eye out for trends is challenging, and the demand for certain unofficial merchandise may seem daunting – even impossible at times. But what keeps him going despite the challenges? Aside from his love for the Korean culture, having a K-Pop online store is a huge financial help as it is an additional source of income. With Shopee, he knows he is one step ahead of other K-Pop sellers who don't have online stores. Being a seller on Shopee also paves the way for him to reach more customers. On top of that, there is unmatched joy in seeing his customers happy and fulfilled with their purchases which will surely motivate any seller out there. 
Marlon believes that you have to be sure that you're passionate about selling K-Pop merch. Your passion will be the foundation of your business. Plus, being knowledgeable and updated when it comes to all things K-Pop merch is important to keep up with the competition out there! 
Make sure to check out Hanadulset_Philippines on Shopee Philippines for your K-Pop merchandise needs! They sell K-Drama merchandise too, so you surely don't want to miss this one-stop shop for all your Korean merchandise! 
Aling Chulien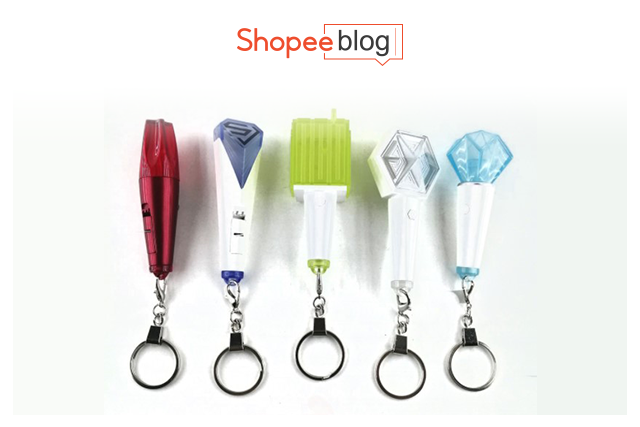 Credit: Aling Chulien
Even if Jovelyn Sales wasn't a K-Pop fan from the get-go, her friend and business partner's love for all things K-Pop definitely rubbed off on her! With the need to look for a way to finance her studies, Jovelyn decided to start selling K-Pop merchandise with her friend who's an avid fan of K-Pop. They first started selling on Facebook back in 2012 and soon discovered the wonders of being a Shopee seller in 2016. But as circumstances would have it, they had to make a different Shopee store a year later which is now their main store – Aling Chulien. 
In the early years of their store, they started out by selling K-Pop t-shirts. To also help kickstart their store, they used the pre-order method as leverage so that a capital was not required. At first, their customers were just their friends but soon enough, more people discovered their store on Shopee! As their store grew, Jovelyn's interest in K-Pop grew too which eventually made her a K-Pop fan too! On top of that, they broadened their horizons with the variety of products that they sell such as unofficial merchandise. 
Aling Chulien isn't spared from any hardships that K-Pop online stores face. Some of the challenges they continue to face are customers expecting that all the products are on-hand at all times, receiving incomplete or wrong pre-ordered K-Pop merchandise from suppliers, and supplies running out because of the high demand so finding a different supplier proves to be difficult. There are also times when there's an oversupply of products and these are left unsold. 
But on the bright side, the fact that they have customers who rely on their store as a place to buy their K-Pop merch is a motivation for them to keep going. With the boom in K-Pop, their store wasn't negatively affected by the pandemic. Rather, it grew even more as people opted to do online shopping during the pandemic! Having an established K-Pop online store on Shopee also provides an opportunity for them to create and sell merchandise based on customers' requests. And it doesn't stop there! Through their Shopee store profits, they've been able to hire 15 employees and offer benefits, purchase e-bikes, start a physical store, and even pay installments for a condo unit! 
If you're on the hunt for K-Pop albums that are sealed and in tip-top condition, lightsticks and cases, pop sockets, fanmade lomo cards, and posters, and more K-Pop fanmade merch – Aling Chulien has got it all for you!  
Red Monster Shop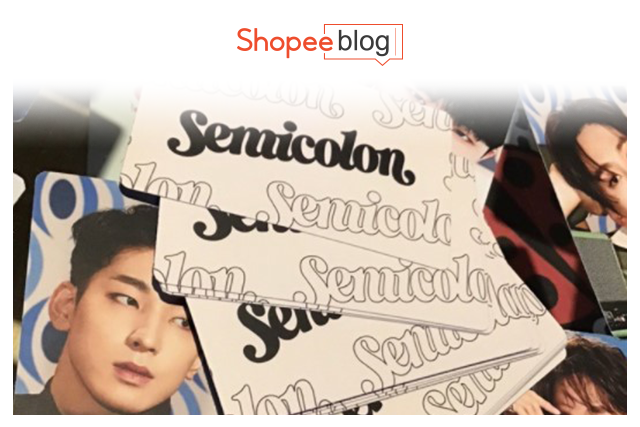 Credit: redmonstershop
"For fans, by fans" – this is what redmonstershop is all about! With this in mind, rest assured that this K-Pop online store will only sell quality products that they themselves would buy! Starting out as a physical store 11 years ago, fanmade merch filled up their catalog. Fanmade t-shirts, bag tags, J-Pop items – you name it, they had it! As time went on, they decided to expand by selling authentic items six years ago. With their store continuously growing, they started selling on Shopee Philippines too! Their journey as a Shopee seller started three years ago as Angela Pajarillo, the owner of the store, saw sellers hopping on to Shopee and established stores there.
As an owner of a store and cafe, a bright future awaits them. Although, because of the pandemic, they had to close down their cafe. But their Shopee store is still going strong despite it all! With their focus solely on selling K-Pop merchandise, the seller also gets the chance to express her love for her favorite K-Pop groups like CNBlue, EXO, and Seventeen. You can buy both official K-merchandise and fanmade merchandise from redmonstershop! Even if official K-Pop merchandise sell more, they still sell fanmade merchandise too so that customers have budget-friendly options. 
Part of the challenges they face is the growing competition between K-Pop online stores, especially those based in Korea who also ship here in the Philippines. These stores based in Korea have an edge given the shorter delivery time. But thankfully, the seller expresses how helpful Shopee's 90-day pre-order policy is! This gives them time to pre-order and receive their stock as delivery times are unpredictable. 
Despite all this, Angela continues to move forward with her shop. Her main motivation is the continued support from her customers and fulfilling their dreams of having K-Pop merchandise. On top of that, being a seller allows her to support her favorite K-Pop groups in her own little way. Plus, it encourages her to continue selling. She sees more than a 1,000% increase in sales ever since she started selling on Shopee. Looking back, her starting capital of ₱10,000 has definitely come a long way! With free shipping, cashback deals, and a 90-day pre-order policy on Shopee, her seller experience is only getting better! 
Are you looking into starting a K-Pop online store on Shopee? A piece of advice from Angela: look for trusted suppliers of K-merchandise to say goodbye to scammers! Shop for K-Pop albums, your favorite K-Pop group merch, and even anime merch on redmonsterph!
Show These K-Pop Online Stores Some Love!
Show some love and support by checking out these K-Pop online stores! This is your chance to finally getting your hands on some must-have K-Pop merchandise! Looking for a sign to try out being a Shopee seller? Take this as a sign! Selling on Shopee is easy as a breeze so you better sign up now to begin your seller journey! While you're at it, check out these K-Pop Idol Finds that you don't want to miss out on either. 
The excitement doesn't end there! Make sure to check out the K-Pop Merch World from August 20 to 21, 2021 during Shopee's Collector's World! You can get the chance to buy all the most sought-after albums and lightsticks of your favorite biases that are up to 80% off. From the Twice Lightband Kit to the BTS Butter Album and more, the K-Pop fangirl in you won't want to miss out on this! 
The Korean experience doesn't end there! Fill your tummy with these delicious Korean corndogs and Korean food trends that your tastebuds will thank you for!  
Comments