Birthdays are always a cause for celebration! Compared to regular holidays, it's interesting to think that every day of the year is someone's birthday. That basically means that every day is a reason to celebrate life! Whether it's your own birthday or a loved one's, anyone's birthday is the perfect time to prepare a fun party. What better way to celebrate than with different birthday party themes? Every person is different, each with varying interests! Personalizing a celebration is already a special gift in itself. Keep reading for fun birthday party themes for both kids and adults alike!
Birthday Party Themes for Kids
Credit: Candidly Dana / Pexels
Kids are fun balls of energy, and it's up to you to make their birthday wishes come true! You can choose birthday party themes based on their interests to celebrate the gift of life. The fun part about planning a kid's birthday celebration will definitely be their beaming smile! So whether you're planning for your child or a sibling, here are some popular birthday party themes to choose from:
Disney Birthday Party
Whether you're thinking of the classic fairy tales that you grew up with or the more recent movies, you can transform your home into a magical land with the right decorations! Maybe you're thinking of The Little Mermaid, or even The Lion King! But if the celebrator prefers newer movies, Frozen, Moana, and even Raya and the Last Dragon decor are available on Shopee Philippines! Bring your little one's favorite movies to life with these Disney birthday party themes. Of course, you can even choose to give your kid their own fantasy. Pick out a birthday crown to make your child the prince or princess of the day!
Cocomelon Birthday Party
If you find your kid dancing to the catchy beat of Cocomelon music, surely they will enjoy it as a birthday party theme. Bring out your loudest speakers and blast those viral nursery rhymes on repeat! You can shop for Cocomelon balloons and let your little one meet baby JJ off-screen. Shop Cocomelon cake toppers and even Cocomelon party hats to tie the whole theme together! There's a huge chance you will have Cocomelon songs stuck in your head for the next few days, but that will also remind you of your baby's special birthday party.
Unicorn Birthday Party
You might be looking for something a little more simple but still magical! When thinking of the most popular birthday party themes, anything unicorn-related is top of mind. Because regardless of the celebrator's gender, the overall mystical vibe that comes from unicorn birthday decor will instantly get all your guests into a celebratory mood! Soft and elegant colors can truly uplift any party, and unicorn headbands will be a unique touch compared to the ol' party hats. Turn your space into a mystical wonderland and fill it with hanging leaves and fairy lights!
Cars Birthday Party
Whether it's Pixar Cars or vehicles in general, hanging up a car birthday banner and picking out a few traffic signs for kids will truly excite the little ones that love anything with wheels! Put the celebrator in a racing costume and let them enter the venue in a ride-on car to leave your guests in awe. This birthday party theme is easy to pull off, and it's also one that even the adults will enjoy. Do as much as you can to turn your party space into a racetrack for IG-worthy pictures!
Superhero Birthday Party
Your children definitely look up to you as their superhero. But on their special day, you can make them feel like the hero instead! Shop birthday decorations of the celebrator's favorite Marvel or DC superheroes, and don't forget about the superhero costume. If you're feeling adventurous, you can even get yourself an adult's superhero costume to match! You'll end up being the mascot of the party and the tight spandex will be worth making your child's dreams come true.
Birthday Party Themes for Adults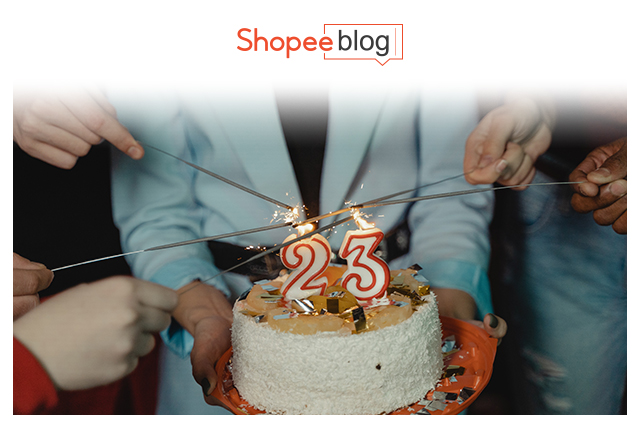 Credit: Tima Miroschnichenko / Pexels
Even adults deserve to continue celebrating their birthdays! The stresses that come with "adulting" can be a little overbearing, so there's no better time than a birthday to encourage your loved ones to sit back and relax. While you can choose from the kids' birthday party themes to relive the old days, you can also go for something more mature! Whether you're planning a formal or a casual party, adding birthday decorations will instantly give your party more life.
Black & White Birthday Party
Keep things simple and edgy at the same time with a full-on black and white party theme. Shop black and white balloons, a black and white birthday banner, and you can even lay a black table cloth over your dining table to contrast the white dinnerware. More than that, black and white attire will make all your guests happy. Whether you decide to dress up or dress down, everyone looks great in these monochrome colors. Top off a white cake with black birthday candles as the cherry on top! Choosing black and white colors for a birthday party also makes other colors stand out. For example, make sure the birthday celebrator is in a different color to truly make them feel special!
Pastel Birthday Party
While black and white may be quite grungy, you can liven things up instead with pastel colors! Similar to unicorn-themed decorations, these have the same soft colors. Turn your venue into a refreshing spring day! A creative move would be to choose Easter decorations since those usually come in pastel colors. You could even reuse the decor for any special occasion because pastel will never go out of style.
Golden Birthday Party
Why wait for a fiftieth birthday or anniversary to decorate in gold? This is one of the classiest colors out there, and every birthday celebrator deserves to feel special. Shop gold foil balloons in the celebrator's name and age, and you can even find gold sparkling candles to turn up the heat! You might get a New Year celebration vibe from a golden birthday party, but that's exactly the point. The birthday celebrator deserves to start their personal new year with a blast, and going for gold birthday decor would be the greatest way to achieve that.
Rustic Birthday Party
Take the garden aesthetic wherever you go with a rustic-themed birthday party! Whether you decide to host a celebration indoors or outdoors, a rustic birthday set is just what you need to achieve bliss. Rustic decor is always elegant to look at, and it totally prompts a tea party! Feel like Alice in Wonderland when you decorate a venue with rustic pieces. You can even send out rustic invitations to hype up the guests! Spell out the celebrator's name in cardboard letter standees to drive the entire birthday party theme home. A rustic theme encompasses a lot of things, and it's totally up to you to decide which direction you want to go with. From vintage birthday decor to a garden backdrop, this birthday theme is absolutely flexible and intimate regardless. Who knows, you may even get ideas for your future wedding aesthetic!
Green Birthday Party
Last but not the least, we totally had to add a green birthday party theme to this list! To all plantitos and plantitas out there, a birthday celebrator who enjoys caring for plants will definitely love an all-green party. Line your shelves with succulents and put up hanging terrariums to drive the forest vibe home! The best part is that these plants will not have to go to waste. You can choose to keep them for your own personal care or give them out to guests as party favors! A green birthday party theme will literally bring your venue to life, and the simplicity of it all is what makes it a beautiful choice.
Check Out the Shopee Birthday Sale for Your Birthday Needs
Whether you're hosting your own party or preparing for someone else's, the Shopee Birthday Sale is your one-stop shop to all your birthday party needs! From birthday decorations to invitations, you can find everything you need to make the next birthday celebration an absolute blast. With so many birthday party themes to choose from, you will be delighted to know that you can find everything you need in one place. Don't miss out on the chance to host the party of a lifetime. Make new memories and celebrate anyone's special day with a quirky birthday party theme!
Comments