Luxe Organix continues to be the talk of the town with its popularity not slowing down anytime soon! But what makes this local beauty brand so famous? Their effective products address many skincare concerns and use natural ingredients that work well for Filipino skin. From skincare to hair care – Luxe Organix takes pride in its products that suit just about anyone. If that piques your interest, keep on reading to experience the wonders of the best Luxe Organic products that deserve a spot on your shelf!  
Best Luxe Organix Products: Skincare Essentials
Luxe Organix Cleanser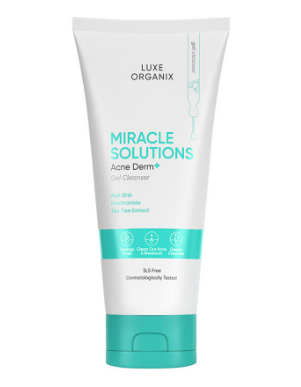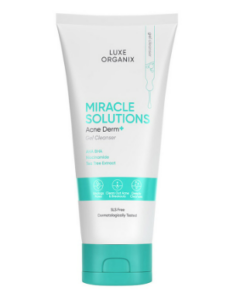 A must-have in any skincare routine, picking out the right cleanser that works well for your skin is key. As one of the best Luxe Organix cleansers, the Luxe Organix AHA BHA Miracle Solutions facial cleanser is a fan favorite, especially for those with oily and acne-prone skin. Given its ability to gently exfoliate your skin (hello glycolic acid) without overly stripping it, this cleanser easily sets itself apart from the rest thanks to its amazing ingredients. With lactic acid to remove any dead skin cells, salicylic acid to deeply clean out pores to prevent pimples while also smoothening out your skin texture, and tea tree extract so you can say goodbye to acne scars – this cleanser hits it out of the park! So if you want a cleanser that really gets in there and also cares about the surface, you better grab this. 
Luxe Organix Toner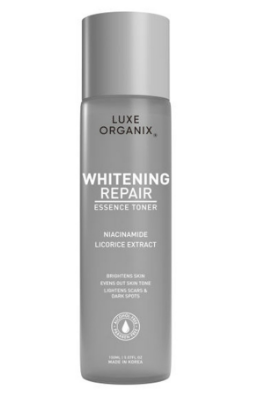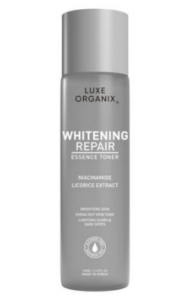 Toners are skincare products that some may opt out of in their skincare routine. But if you're one to acknowledge the wonders that toners can do, then the best Luxe Organix toner is waiting for you. If you're on the hunt for a toner that is able to effectively fade dark spots, lighten acne scars, even out skin tone, and calm the skin when irritated – the Luxe Organix Whitening Repair Nicacinamide toner is perfect for you! This best Luxe Organix toner is formulated with niacinamide and licorice extract to give you that brightened and smoothened-out skin you've been hoping for. 
Luxe Organix Eye Cream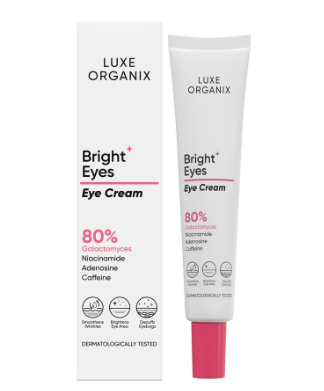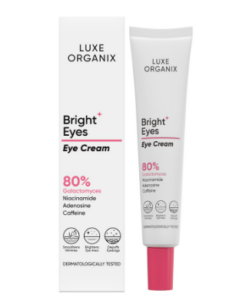 Others may say that eye creams aren't as essential as some claim them to be. But to each their own! One can't deny that the Luxe Organix Bright Eyes Eye Cream has a particular magic that ticks all the boxes of everything you could hope for in an eye cream. Formulated with 80% galactomyces ferment, niacinamide, adenosine, and caffeine, this Luxe Organix eye cream is able to brighten and smoothen under eyes, moisturize to prevent wrinkles, and depuff any bags! 
Luxe Organix Serum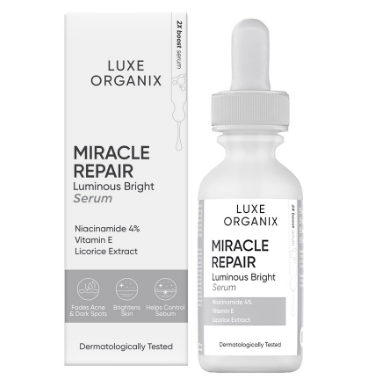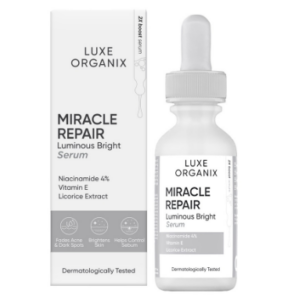 Who doesn't love a good niacinamide serum? Niacinamide serums have become a staple in all our skincare routines, and for great reason! Like most niacinamide serums, this Luxe Organix Miracle Repair Luminous Bright Serum helps with hyperpigmentation and brightens any dark spots on your face. But what makes it different? This Luxe Organix niacinamide serum comes with vitamin E to fight any free radicals and licorice extract that works with niacinamide in dealing with hyperpigmentation. Plus, it's extremely lightweight and non-sticky so you won't feel like you're piling on layers of product on your skin. But that's not all! With continuous use of this product, you can start seeing visible results in seven days! This product has over 12,000 5-star ratings so it's no surprise that it's one of the best Luxe Organix products in the market. 
Luxe Organix Soothing Gel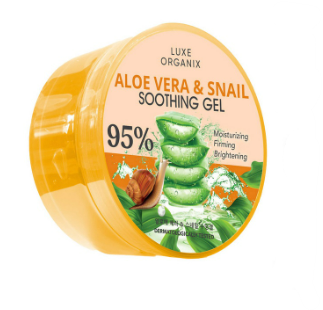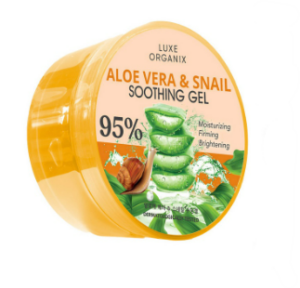 The Luxe Organix Soothing Gel is undoubtedly the most popular and best Luxe Organix product that hundreds swear by. The Luxe Organix Snail Aloe soothing gel in particular comes with aloe vera that gives your skin a healthy glow and snail secretion filtrate to regulate any excess sebum production. But unlike other moisturizers, this best Luxe Organix soothing gel also promotes collagen production! With this in tow, you don't have to worry about fine lines and wrinkles popping up anytime soon. Aside from its amazing ingredients that deliver results, you can get a bang for your buck with this soothing gel since you can use this for both your face and body. If you want it in travel size or you want to test it out before committing to the entire tub, it's available in a sachet! 
Luxe Organix Tinted Sunscreen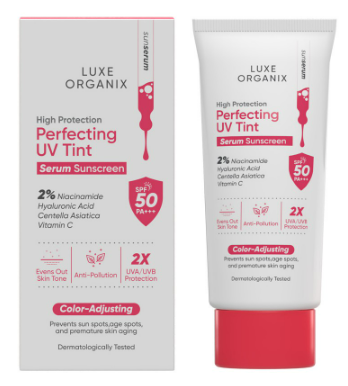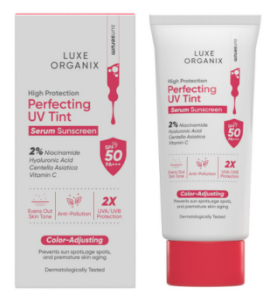 No skincare routine is complete without sunscreen! As a vital part of your skincare, skipping this step is definitely not an option. Grab the Luxe Organix High Protection Perfecting UV Tinted Sunscreen that's SPF 50 PA+++ to protect your skin from the sun. With double the UVA/UVE protection, you can rest easy knowing that your face is getting the protection it needs. Aside from that, this Luxe Organix tinted sunscreen has 2% niacinamide, hyaluronic acid, centella asiatica, vitamin C, and anti-pollution properties. So aside from getting sun protection, your skin will also get all the nourishment that it needs. Despite it being adaptable to only up to ten skin tones, it has color-adjusting abilities so that it blends well with your skin tone! 
Luxe Organix Skincare Set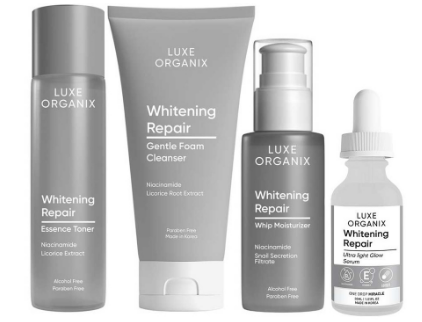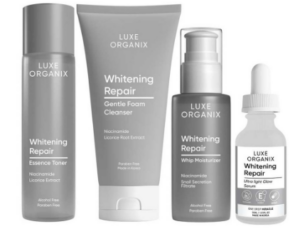 Whether you're just about to dip your toe into the world of Luxe Organix or you want an all-in-one set, then a Luxe Organix skincare set is the answer! With a focus on whitening, the Luxe Organix Whitening Repair bundle is perfect for those who want to get rid of their hyperpigmentation, enlarged pores, and excess oils. This bundle will help lighten skin and even out skin tone. Made up of products that have niacinamide, snail secretion filtrate, and licorice extract, you've got yourself your go-to brightening must-haves. With a cleanser, toner, serum, and moisturizer in this Luxe Organix skincare set, you've got all the essentials! 
Best Luxe Organix Products: Hair Care Must-Haves
Luxe Organix Keratin Shampoo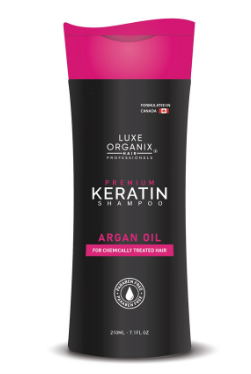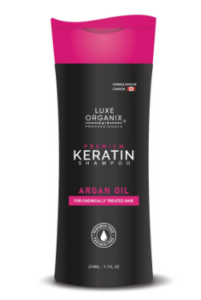 Have you been dealing with dry, dull, and frizzy hair? Hydrate your hair with the Luxe Organix Premium Keratin Argan shampoo. Luxe Organix Keratin shampoos are known to work wonders and the same can be said for this shampoo! Aside from hydrating your hair, it also reverses any damage done to your hair – be it environmental, color, or other chemical damage. If you have chemically treated hair, then this is perfect for you!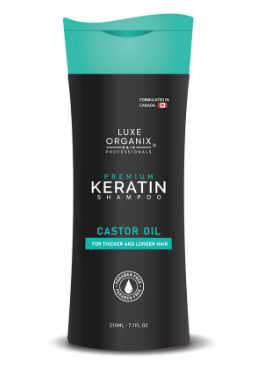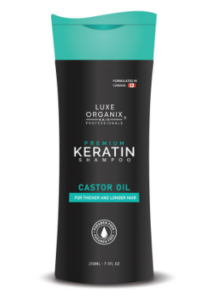 If you want to focus on strengthening, nourishing, and renewing your hair, then the Luxe Organix Premium Keratin Castor Oil shampoo is calling your name! With Omega 9 and Omega 6 fatty acids, this shampoo will help make your hair not just stronger, but healthier too. Antioxidants will aid in nourishing your hair so that your hair is as healthy as can be. This 3-minute repair is the solution to your problems! 
Luxe Organix Hair Serum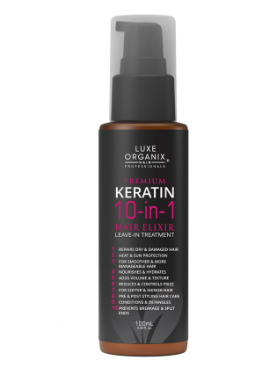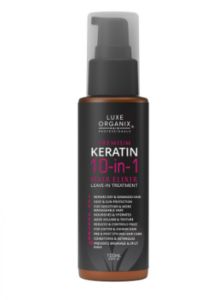 A hair serum that does it all? You better believe it! Hair serums tend to focus on just a few hair problems, but that's not the case for the Luxe Organix Premium Keratin 10-in-1 Hair Elixir Leave-in Treatment. This hair serum addresses ten common hair problems and is tried and tested (and loved) by many! It repairs dry and damaged hair, protects from heat and sun damage, smoothens hair, nourishes and hydrates, adds volume and texture, softens and shines hair, preps hair for styling, conditions and detangles, and prevents any breakage or pesky split ends! It simply doesn't get better than this. This Luxe Organix hair treatment truly makes your hair look and feel good from the inside out. 
Complete Your Holy Grail Collection With the Best Luxe Organix Products
Lucky for you, you can easily shop for the best Luxe Organix products on Shopee Philippines and Watsons! With a wide array of health and personal care products like skincare and hair care, you'll definitely find what you're looking for in Luxe Organix. While you're at it, check out these beauty guides to give you a hand and keep you in the loop on must-have beauty products! From the best hair serums to trending bleaching soaps – we've got you covered. 
Comments