Getting bored of your hair color but not looking forward to spending hours in the salon? You've come to the right place! Dyeing your hair at home is right up your alley if you want to spruce up your hair color in the comfort of your home. Plus, you can still get salon-worthy results if you choose a good hair dye brand! We've put together a list of the best hair color brands that you can buy on Shopee to achieve the hair color of your dreams. The odds are in your favor because you can easily shop for the best at-home hair color brands online! So gear up and read on to see our top hair color brands list! But first, here are a few tips you should know when it comes to applying hair color at home. 
Tips to Help You Out When Using the Best Hair Color Brands at Home
1. Before applying
First thing's first – do a skin allergy test before applying the entire hair dye to your hair. The last thing that you want is to find out you're allergic to the product mid-application. Even if it's a good hair dye brand, it won't hurt to test it out first. So apply a bit of hair dye to a certain area on your skin and wait for a few minutes to see if you have any allergic reactions to the product. 
2. While applying
It's inevitable to get dye on your hands while applying! So wear gloves to prevent any stains. Speaking of stains, it's best to wear a top that you don't mind getting hair dye on. To properly apply your hair dye, section your hair so that you can cover every single strand of hair with hair color.
3. After applying
Pro tip: don't shampoo your hair every day to increase the chances of your hair color lasting longer. Using purple shampoo also helps if you have lighter hair, especially in reducing brassy and yellow tones in your colored hair. 
6 Best Hair Color Brands You Can Use At Home To Achieve Your Dream Hair Color
1. Merry Sun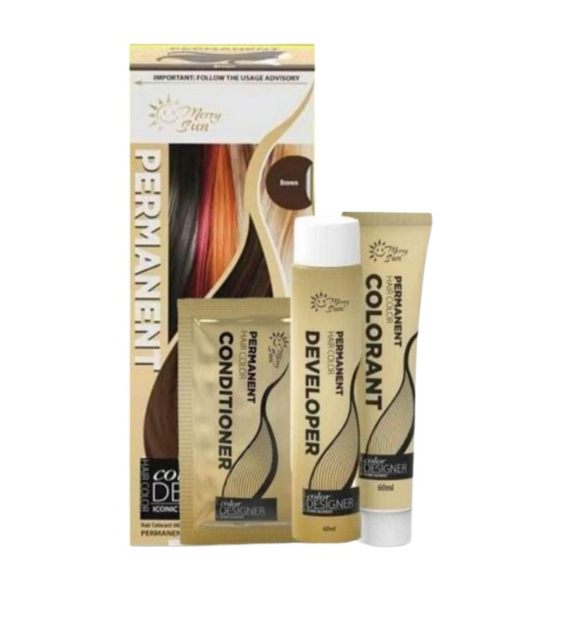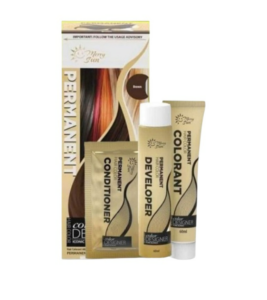 What's currently trending in the world of hair color brands? Enter, Merry Sun! Merry Sun is known for its affordable and effective beauty products, including permanent hair color products. From root to tip, your hair will get the spruce up it deserves with healthy and shiny tresses. Merry Sun hair colors range from jet black to showstopping pops of color like red, purple, and blue! They also offer trending hair colors such as coffee and ash brown which will definitely make your hair turn heads. The Merry Sun hair color kit already comes with the colorant, developer, hair conditioner, mixing tray, gloves, and shower cap. You'll definitely get a bang for your buck with Merry Sun!
2. Herani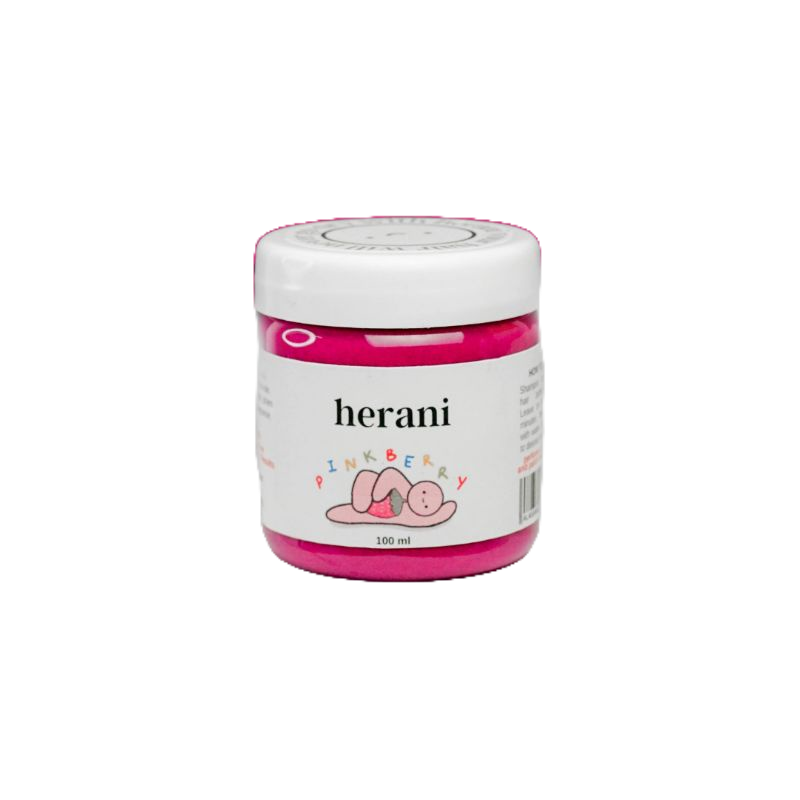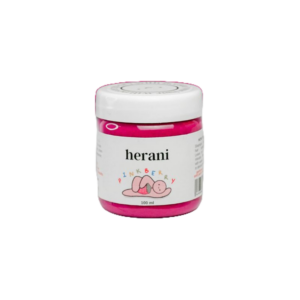 Easily the most popular hair color brand today and the talk of the town – Herani! Herani is a local hair color brand that takes pride in its vegan, ammonia-free, and cruelty-free hair dyes, making it non-damaging for hair – something you don't get in all hair color brands. Choose from a wide array of fun and bright Herani hair colors, lasting up to four to six weeks! From pops of color like pinkberry to jet-black hair like Snow White with black dust, there's no holding back when it comes to Herani hair colors! 
If you've been racking your brain on how to use Herani hair color, fret not because it's not as daunting as it seems! It's easy to figure out how to use Herani hair color, which is why people opt to use it when coloring their hair at home. With bleached hair (you can get their bleaching set too), wash and dry your hair before applying the hair dye to every single strand. Leave it on for 45 to 60 minutes then rinse with your conditioner. Make sure to wear gloves so the hair dye won't stain your skin! When rinsing your hair, don't panic because it's inevitable for the hair color to bleed. 
3. Schwarzkopf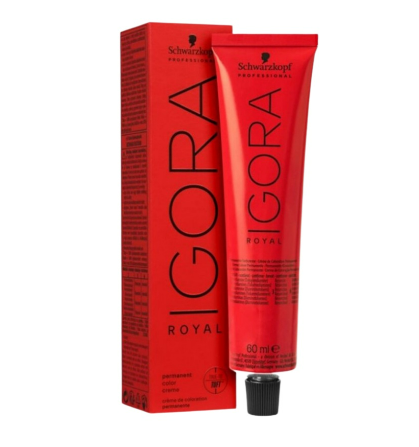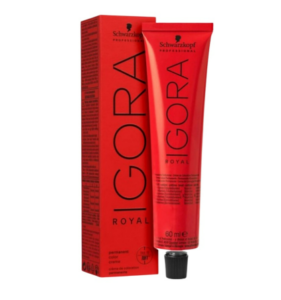 Schwarzkopf is no stranger in the hair dyes department so it's no surprise that it's among the top hair color brands! Loved by professional colorists, you can now try one of the best professional hair color brands at home. Although be warned, since the Schwarzkopf Igora Royal is one of the best professional hair color brands, it entails a special set of skills especially in mixing the dye with activating lotion. Leaning towards a more permanent dye, you can rest easy knowing that Schwarzkopf hair colors have true-to-color pigments so you'll get exactly what you hoped for. On top of that, Schwarzkopf hair colors are long-lasting and have over a handful of shades for you to choose from! 
4. L'Oreal Paris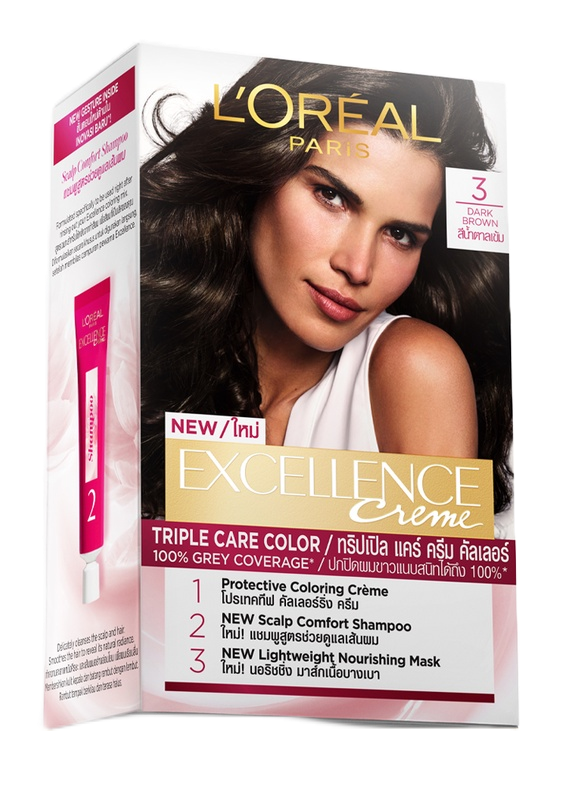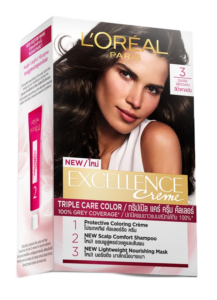 Aside from being known for their Infallible makeup products for years, L'Oreal Paris is a go-to option for the best hair color brands you can easily use at home. With hair dyes that are easy on the wallet with top-notch quality, L'Oreal hair dyes are every beginner's best friend. The L'Oreal Paris Excellence Crème in particular is well-loved so it's time for you to find out why! Formulated with the most hair-caring ingredients like ceramide, pro-keratin, and ionene D – your hair will not just look beautiful but it will be healthy too. Top it off with L'Oreal hair dyes' wide array of colors for you to choose from so you can pick the most flattering one for your skin tone! In just three easy steps, you'll get salon-inspired hair color at home.  
5. Garnier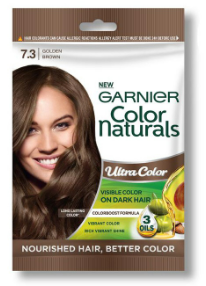 Garnier hits it out of the park as one of the best at-home hair color brands. With its affordability, long-lasting coverage, and stunning colors – you can't go wrong with a Garnier hair color at your disposal. Garnier Hair Color Naturals has three essential natural oils – avocado, olive, and almond. So aside from getting rich colored hair, you get shiny and silky hair too! Garnier can deliver intense colors thanks to its Color Lock Technology, allowing you to enjoy colored hair for up to eight weeks. Each pack comes with all the tools you need which is a huge help when you're coloring your hair at home! 
6. Revlon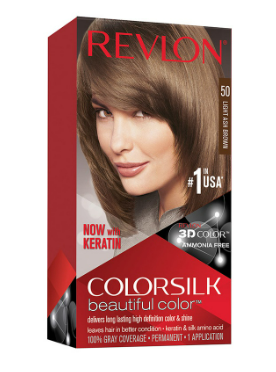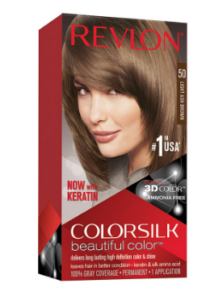 From lipsticks to hair color shades, Revlon knows the real deal when it comes to being a powerhouse in the beauty industry. With years of experience, Revlon hair dyes such as the Revlon Colorsilk don't just leave your hair looking more beautiful but they also leave it in a better condition. 100% gray coverage, ammonia-free formulation, and rich Revlon color shades that still look natural – these are just some of the amazing benefits that await you if you give Revlon hair dyes a shot! The cherry on top would be the newly added keratin ingredient to make your hair look gorgeous from the inside out. 
Give These Best Hair Color Brands a Try At Home
Looking for that extra push to color your hair at home? Well, there's nothing to think twice about! With the hair color brands list above, all you have to do is take your pick and shop on Shopee Philippines. To give you an idea of which hair color to go for, check out these hair color trends that you'll most likely want to hop on to! Take it up a notch and learn how to cut your own hair at home with these chic hairstyles as inspo. Dealing with hair loss? Then you better check out our list of the best hair loss shampoos to combat your hair woes! 
Comments