There is much more to love about Korean than just Korean BBQ. Over the years, people started to love the Korean culture more and more. It all started with their overly addicting Korean dramas that made you dream of your very own Oppa, which constantly reminds you that chivalry is not dead, leading to their fun and catchy music that will surely hit you with that ddu-du ddu-du and the list goes on. 
However, if there's one thing I love more than K-drama, it's their extremely popular Korean food. From yummy snacks to mouth-watering samgyeopsal which is currently taking over. BUT, there's more to it than Korean BBQ. Here's a list of Korean food you don't wanna miss!
5 Korean Go-to Dishes and Snacks for Every K-Pop and K-Drama Lover
1. Tteokbokki (Spicy Rice Cake)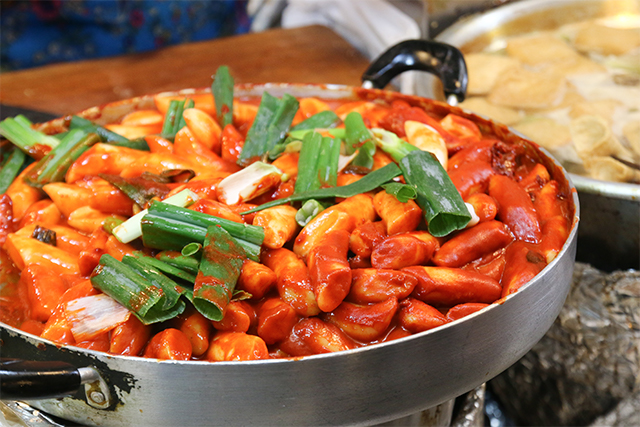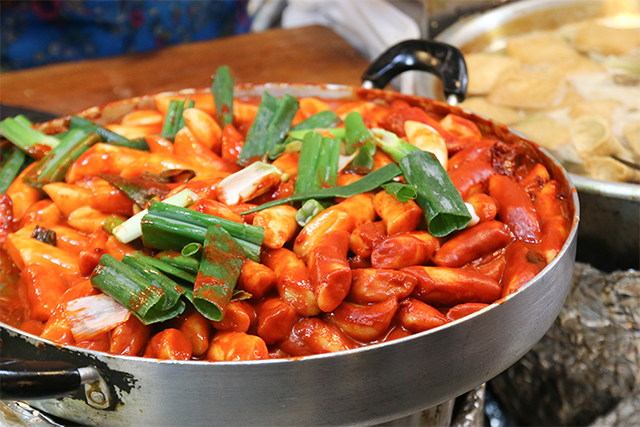 Nowadays, everyone's already jumped into the Korean craze. If you're a big fan of Korean dramas like me, you might have seen your favorite actors eating this numerous times already. Koreans love all things spicy which is why their dishes burst in different flavors inside your mouth. As you take a bite of this dish, you'll immediately notice the soft texture of rice cake in your mouth with the perfect kick of spiciness in the end.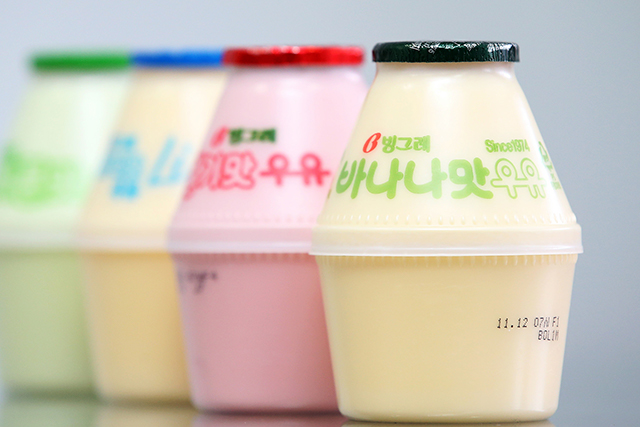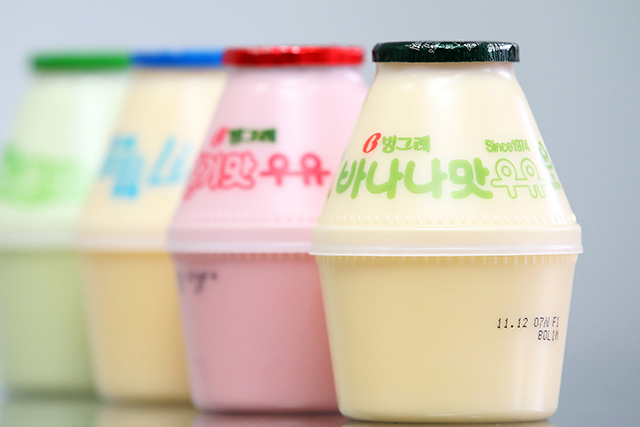 Remember how many times you refused to drink milk when you were little because it tastes so bland? We can totally relate! Surely, many of us was never a fan of milk not unless it's mixed with cereal. But once you pop the tiny straw into its lid tasting the perfect balance of bananas and milk at your first sip, there's no going back. Yes, it's that good.
3. Gimbap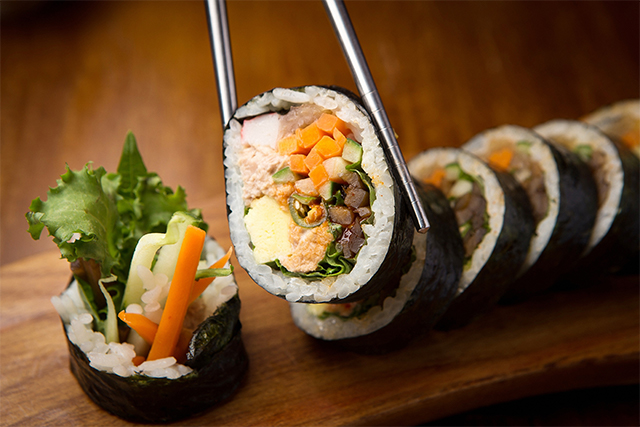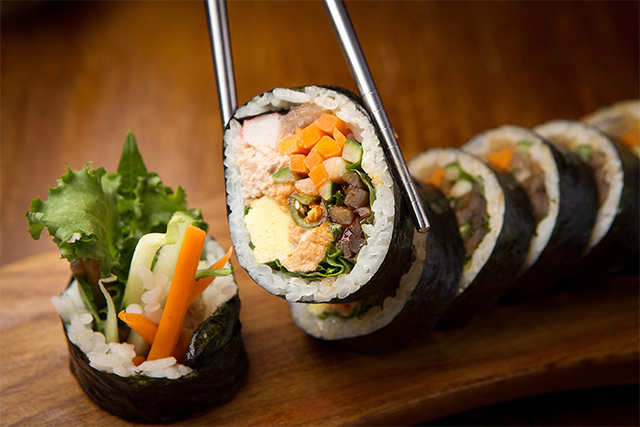 I know what you're thinking and the answer is NO, this is not a Japanese dish. Admit it or not, there was at least one time when you said no to eating raw fish. But this one's different. A mix of rice, carrots and eggs, cucumbers, beef strips, and everything nice perfectly wrapped in seaweed sheets filled with layers of flavor. Gimbap sounds pretty healthy but trust me, it's delicious. And oh, don't forget to use chopsticks while you're at it!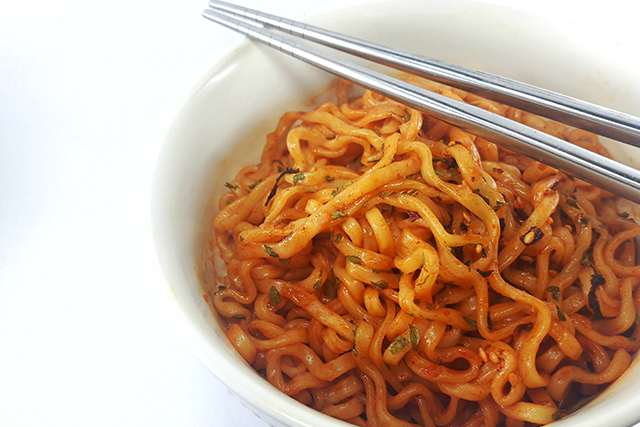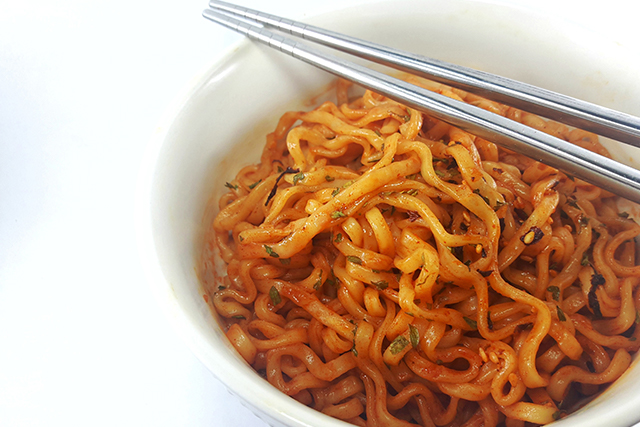 Let's go back to snacks. Refrain from eating the boring and ordinary flavored noodles you've been buying for years. If you think you've tried the spiciest noodles, then you're in for a surprise! As you pour the sauce into the Samyang noodles, the strong scent of mixed spices will linger in your nose. You might not taste the spicy feeling at first but after a few bites, it'll start to kick in as if your mouth is on fire. It's not called fire noodles for nothing, right? Oh, and don't forget your milk because you're gonna need lots of it.
5. Bibimbap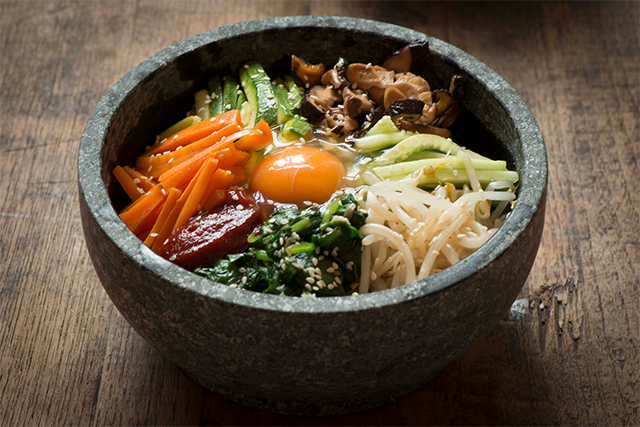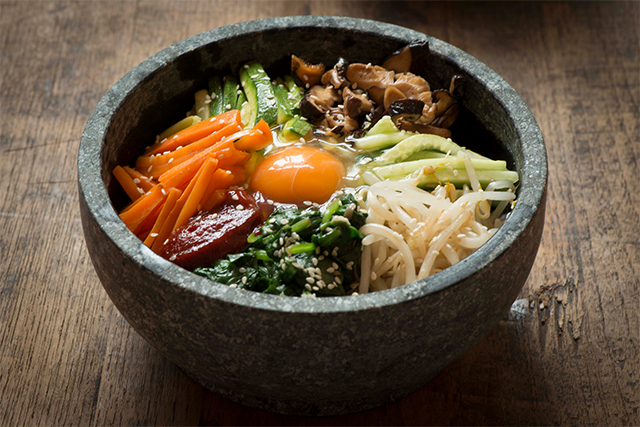 Have you ever experienced not feeling full after a meal? We lost count! Among all the delicious food in Korea, Bibimbap is one of the most popular dishes out there. It is typically served in a rice filled bowl topped with mixed vegetables, beef, egg and of course, chili paste to add a little more flavor. Mix them altogether, take a spoonful and taste an explosion of flavor in your mouth. And I guess that's it! You now have 5 delicious Korean food to try and get the ultimate Korean experience. I know it's quite a lot to try them all at once but hey, a Korean type of food trip doesn't happen very often, right? Now all you need to do is ask some friends to join you! Kamsahamnida!
Written By: Marielle Maliksi – a 20-year-old girl who loves to paint her face like Michelangelo
Comments