Taking pictures and shooting videos can solidify memories you hold dear in your heart. From your candid first date photos to your child's first steps, capture the most memorable memories with the best cameras. Whether you are a novice photographer looking to grow or a person who seeks to start vlogging his or her life, there is a camera just for you! It may be overwhelming to decide which to buy with all the specs and features that you have to consider. But lucky for you, we have listed down our top picks for the best cameras for photography and video! 
Best Cameras for Photography
Numerous people have started to take photography as a hobby and for good reason. Taking photographs can cement essential memories. It can also show others the beauty of the world. Being able to direct a subject, master lighting, and take breathtaking photographs is certainly a thrill many can enjoy. However, you have to start by getting a good camera for photography. With that, take a look at some cameras that can get you started on your journey!
1. Fujifilm X100V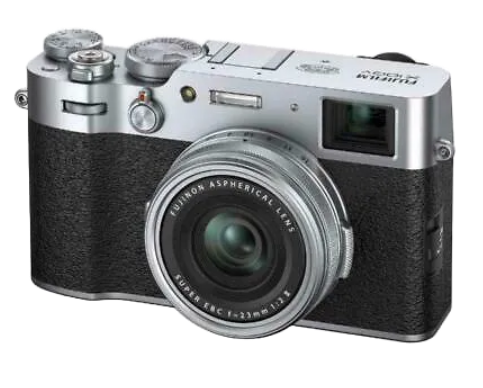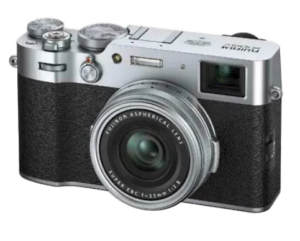 With a seamless aluminum body and a satin coating that speaks of elegance, this Fujifilm X100V continues to be the talk of the town for great reasons. Compared to its predecessor, this Fujifilm camera now comes with a new 23mmF2.0 lens. This delivers improved resolution, lesser distortion, and better close photography. Plus, its X-Processor 4 allows the camera to capture better images even under low light, has faster AF speed, and exceptional face and eye detection. But aside from its sleek build and top-notch quality, this camera is known for its heart-stopping film simulations. For the past 85 years, Fujifilm is known for its unmatched color science that adds the perfect finishing touches to images. With this color science technology in tow, this camera allows you to take distinct and iconic pictures! 
2. Canon EOS 3000D 
Canon has produced high-quality cameras for years and it's certainly trusted by a myriad of photographers and videographers. With their cameras providing great color, a user-friendly setup, crisp images, and more – it is definitely worth considering. Among their products is the Canon EOS 3000D, which is a great camera for beginners! Paired with its affordable price are numerous features, which make it a good camera for photography and video. The camera is a Digital Single Lens Camera or DSLR, which means that the photographer can see their subject through a mirror reflection of light that enters the camera. DSLR cameras are also known to be more versatile since they have interchangeable lenses that adjust to the type of photography you want to do. The Canon EOS 3000D comes with an 18-megapixel APS-C-size CMOS sensor and DIGIC 4+ image processor. It's coupled with an optical viewfinder for the full DSLR experience. With a standard ISO 100 – 6400, 18 – 55 DC III lens, and 1080p video recording capabilities, this camera is one of the best DSLR cameras for photography and videography! 
3. Fujifilm X- S10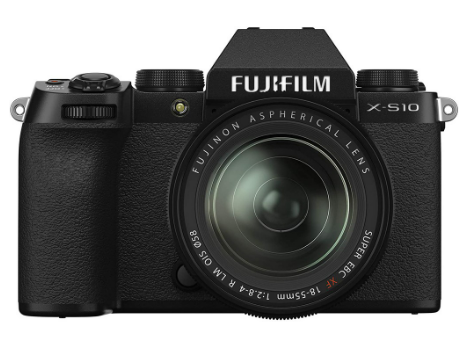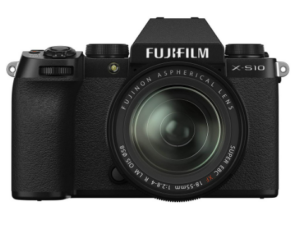 The Fujifilm X – S10 is a compact mirrorless camera that seeks to bring out the best photographer in you. A mirrorless camera does not have a reflex mirror, so you can view your image through an LCD screen. The camera comes with a standard 18 – 55 MM kit, but it comes with numerous features as well. It has 18 film simulations that provide you with astonishing color and detail for each photograph. With this camera, you can also adjust film grain texture, color depth, clarity, sharpness, highlight, and shadow tones to produce vibrant and unique photographs. Top it off with its X-Trans CMOS 4 sensor and X Processor 4 image-processing engine, making its auto-focus faster and better than average mirrorless cameras. The Fujifilm X – S10 is also ideal for low light situations as it has an intelligent Hybrid Phase Detection autofocus system. Don't miss the chance to get one of the best cameras for photography and video!
Best Cameras for Vlogging  
Whether you like filming your family and friends or dream of starting your own Youtube channel, it really helps to have one of the best cameras for vlogging and photography by your side. We have seen countless YouTubers and vloggers entertain us with astonishing content. It makes you wonder how they are able to capture such moments with ease. In order to vlog, different content creators make use of durable and high-quality cameras that can record a large amount of content. With this, we bring you some of our top picks for the daily vlogger! 
1. Sony ZV-1 Digital Camera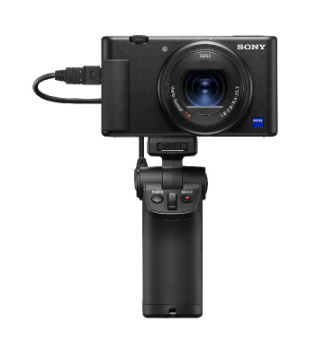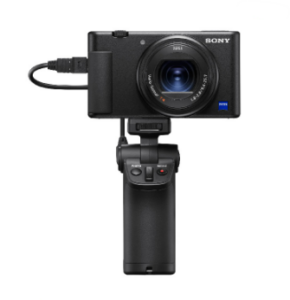 If you're looking for a compact camera that you can use to shoot on the go, then the Sony ZV-1 Digital camera is the one for you! This high-quality camera is perfect for vloggers as it allows you to shoot videos easily. Despite its small build and lightweight parts, it is made with durable material. The Sony ZV-1 Digital camera contains a side flip-out flat screen and a 3 capsule microphone, which makes it ideal for front-facing recording! Its build features a large right-hand grip that makes it easy for you to record videos using one hand. With a ZEISS 24- 70 MM standard zoom lens, 20.1 megapixels, and 4k recording capabilities, it can easily provide you with quality videos! What sets it apart is its Active SteadyShot image stabilization which reduces camera shake, making it one of the best cameras for vlogging and photography!
2. Nikon Z50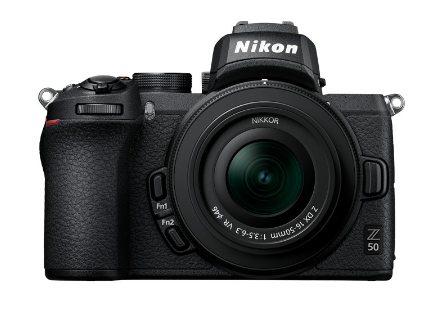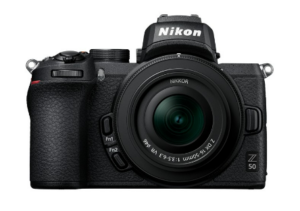 As one of the best Nikon cameras for video and photography, the Nikon Z50 is a compact entry-level mirrorless camera that is perfect for content creators. It comes in a tiny frame which makes it easy to bring around and it can seamlessly connect to your smartphone. Despite its small build, it has weather sealing to make it usable anywhere at any time. The camera has 20.9 megapixels and can record 4K UHD video at 30 fps and 1080p video at 120 fps. This ensures that your videos are produced beautifully. Another cool feature that the Nikon Z50 has is that you can easily trim videos in the camera and transfer them to your other devices for editing. Find out more about one of the best Nikon cameras for video and photography on Shopee Philippines! 
3. Canon G7X MKIII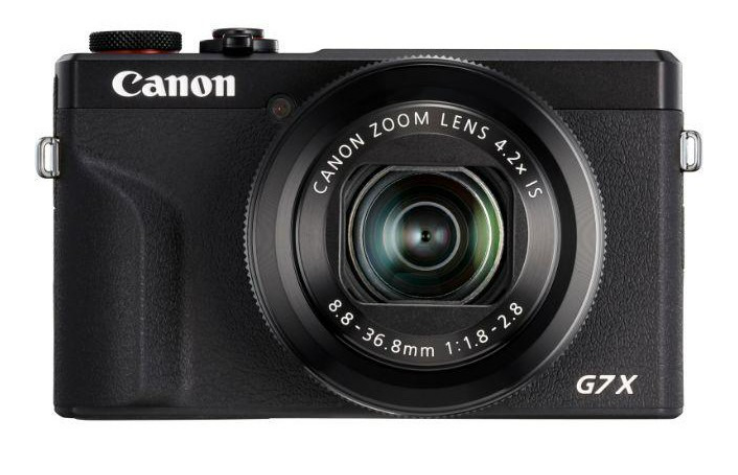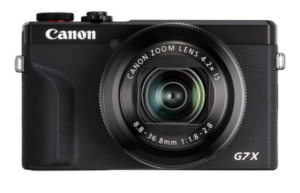 A content creator usually makes use of different platforms to effectively reach their audience. The Canon G7X MKIII takes it to the next level. This camera lets you broadcast live on Youtube with its live streaming function! It can also shoot videos at 4K video recording with no crop at 30 fps and comes with an LCD screen that can tilt up to 180°. The Canon G7X MKIII is ideal for vloggers and content creators alike because of how compact and easy to use it is. It has a 24 – 100 mm lens and it also supports Wi-Fi connectivity. This makes it one of the best cameras for vlogging and photography. Start your own vlog journey now with the Canon G7X MKIII, now available on Shopee Philippines!
Best Cameras for Travel  
As we visit breathtaking places and immerse ourselves in diverse cultures, we can't help but hold these memories close to our hearts. Lucky for you, you don't have to take a mental picture and hope you remember each moment because we have listed down some of the best cameras for travel vlogging and photography! When traveling, you have to make sure you have a good camera for photography and video that can withstand different types of environments. Listed below are cameras that are reliable, durable, easily portable, and can capture special moments in the best way possible! 
1. GoPro Hero 11 Black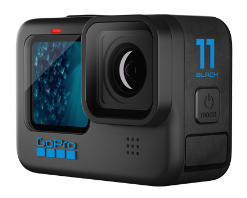 The GoPro Hero 11 Black is one of the best travel cameras on the market. It comes in a compact and sturdy black design that makes it easier to bring during your trips. From shooting waves at surfing beaches to riding bikes across dirt roads, this camera does not only withstand extreme environments but can also easily capture your one-of-kind experiences. The GoPro Hero 11 Black can shoot videos at 5K and capture photos at 27 megapixels. A neat feature that comes with this camera is the HyperSmooth 5.0 stabilization to keep your content shake-free. Explore the world with one of the best cameras for travel vlogging and photography! 
2. DJI Pocket 2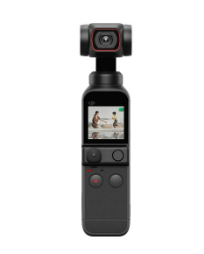 Sometimes, you find something worth capturing and it gets away since you don't have a camera set and ready. That won't be happening once you get the DJI Pocket 2 which is a handheld camcorder that is being used by content creators around the globe! Its stabilization technology makes it take sharp photos and smooth videos. It can also record audio quite well to ensure you get the most out of your experience! This camera is perfect for travel since it can easily be carried anywhere you go! With its size and frame, you can place this in your bag with ease as you capture amazing moments and images! Don't miss out on the DJI Pocket 2, which is now available on Shopee Philippines! Keep an eye out for the DJI Pocket 3 too! 
Capture Unforgettable Moments with One of the Best Cameras for Photography and Video Now!
Having the right camera at the right time can get you the most out of your experience! You can be sure that there is a camera for you whether you're using it for travels, daily vlogging, or photography. Before you buy one of these cameras, first think of what you plan to capture in your life! Rest assured that with the right specs, features, and practice, you will be able to capture memories in the best way possible! 
A brand new camera is best paired with adventure! As you think of what moments you want to capture, going on a trip with your family or friends would be a great opportunity to test out your new camera! Don't hesitate to check out some of the best hiking spots in the Philippines that can definitely get you amazing photographs! As you prepare for your road trip, don't forget to double check if you have all the car accessories you might need! Once you arrive at your destination, play some music using a good Bluetooth speaker to really immerse yourself in the place as you capture picture-perfect moments! 
Comments