One of the most exciting parts of back-to-school shopping is buying a brand-new backpack for your school essentials! Especially if you'll be wearing uniforms, school bags can be your way to express your style around the campus. As a given, your knapsack should also be comfortable to wear so it won't hurt your back from carrying it around. If you haven't found the perfect backpack for school yet, we've got your back (pun intended). Pick from one of the best backpacks for high school and college students below that are as stylish as they are functional!
Best Backpacks For High School and College Students
1. Minimalist: Herschel Orion Retreat Thyme Backpack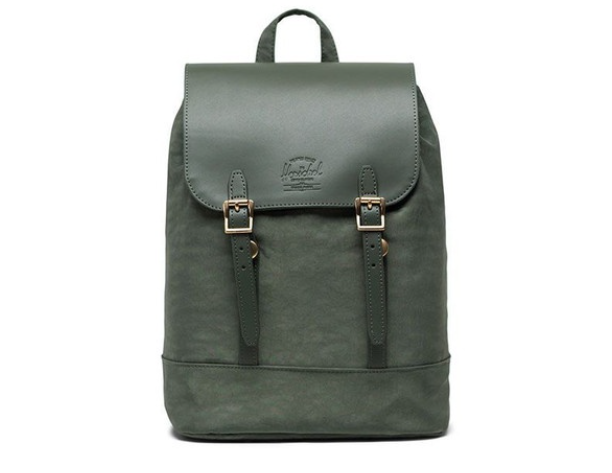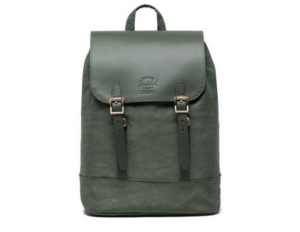 If you're all about that minimalist aesthetic, you know you can't miss looking into Herschel backpacks. And if you're practicing a minimalist lifestyle in general, you're probably better off with a compact Herschel Orion Retreat Thyme Backpack. The style alone looks incredibly neat with a nylon fabric body, a genuine leather lid, and two magnet-fastened straps. The size of this Herschel backpack should suffice if you don't carry a lot of school materials, especially if you have lockers in the campus anyway. 
Size (in inches): 22(L) x 6(W) x 32(H)
Total Capacity: 10L
Price: ₱8,540
2. Multiple Compartments: Jansport Big Student Backpack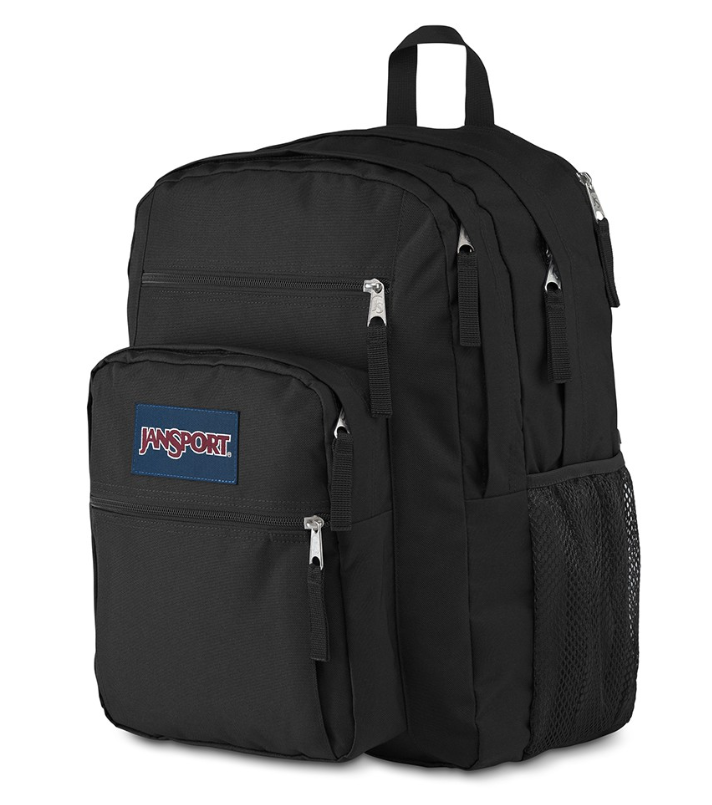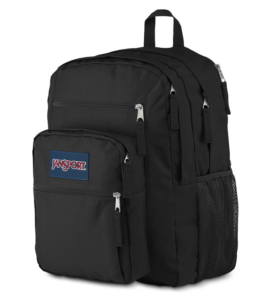 Jansport is known as one of the best backpack brands in the Philippines, with most of its models specially designed for students. If you're the type of student who loves bringing everything you'll ever need at school, the Jansport Big Student Backpack is just for you! Enjoy its two main compartments, water bottle compartment, laptop compartment, and front pocket with organizer! Wondering if it would still be comfortable to carry if you've stuffed it to the brim? With its ergonomic S-Curve shoulder straps and fully padded back panel, trust that this Jansport backpack will go easy on your back!
Size (in inches): 13(L) x 7.5(W) x 17(H)
Total Capacity: 34L
Price: ₱4,490
3. Simple and Sporty: Adidas Motion Badge of Sport Backpack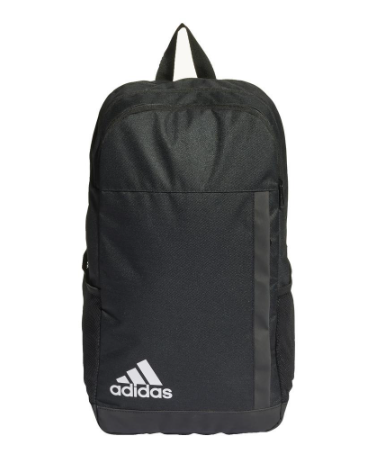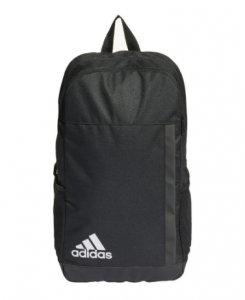 Are you that sporty student or are you simply an athleisure fan? Either way, this Adidas Badge of Motion Sport Backpack might suit your taste better. This Adidas backpack is simple yet appealing with a small Adidas logo at the front. Featuring an air mesh back and adjustable shoulder straps, this Adidas backpack is lightweight enough to not hinder your pace. 
Size (in inches): 11(L) x 7(W) x 18(H)
Total Capacity: 18.5L
Price: ₱1,500
4. No-Frills and Durability: Hawk 5453 Backpack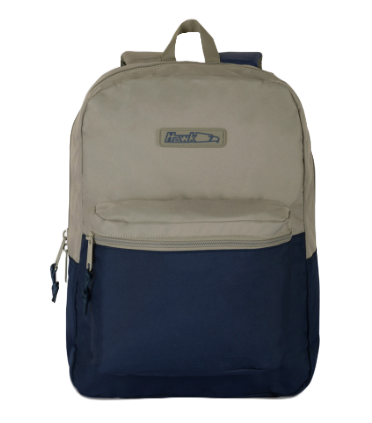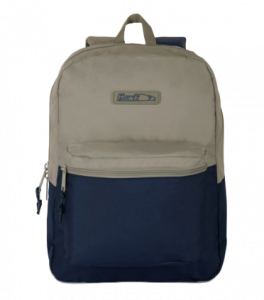 Much like Jansport backpacks, Hawk backpacks have also been a go-to school bag for years in the Philippines. Everybody can recognize their iconic two-toned backpacks for its no-frills design and durability, such as the Hawk 5453 Backpack! What's different about this Hawk backpack is its Virupro anti-microbial fabric which breaks down various viruses and bacteria once it makes contact with sunlight or artificial light! Along with its signature durable quality, a Hawk 5453 backpack will surely last for many school years to come.
Size (in inches): 12(L) x 5(W) x 16(H)
Total Capacity: 18L
Price: ₱1,160
5. Anti-Theft: Pacsafe StyleSafe Backpack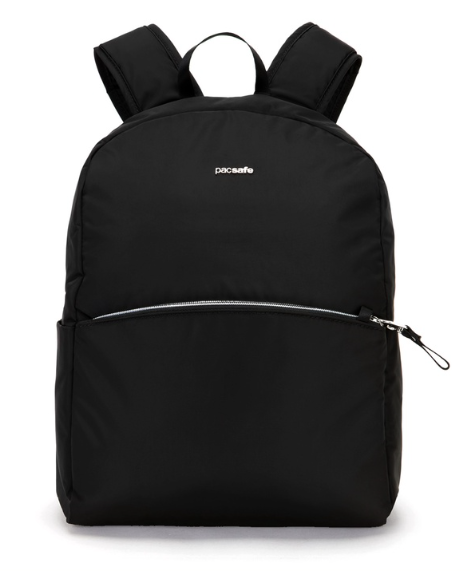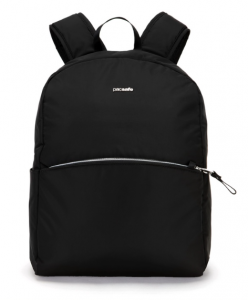 You know what they say – it's better to be safe than sorry! Put your mind at ease with a Pacsafe StyleSafe Backpack, which features a cut-resistant fabric, lockable zippers, and a hidden back pocket to store your most valuable belongings! If you have a knack for bag organizing, these Pacsafe backpacks have lots of compartments too that are dedicated for your laptop, pens, wallets, water bottles, and more. Each Pacsafe backpack is made from 21 recycled plastic bottles too, so you'll get to buy a bag with an important cause!
Size (in inches): 10(L) x 5(W) x 14(H)
Total Capacity: 15L
Price: ₱5,080 – ₱6,490
6. Leather and Retro: Anello Retro Backpack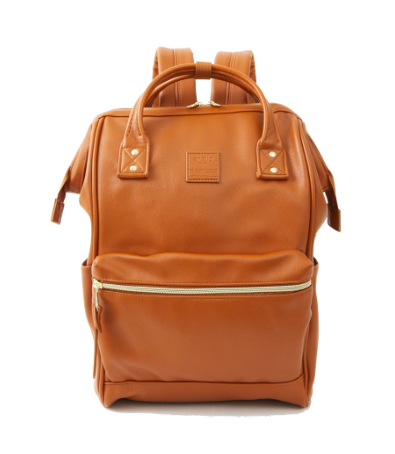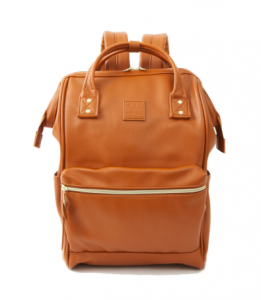 For the leather-loving learners, the Anello Retro Backpack can't go missing from your list of options! Featuring a full vegan leather external, this Anello backpack gives a retro feel to the popular classic Anello design. With a wide mouth for easy-to-see contents, main and front compartments, and wide hand-carry handles – experience the trademark convenience of an Anello backpack! 
Size (in inches): 10(L) x 6(W) x 15(H)
Total Capacity: 18L
Price: ₱3,234
7. Ergonomic and Hard-wearing: Fjallraven Kanken Backpack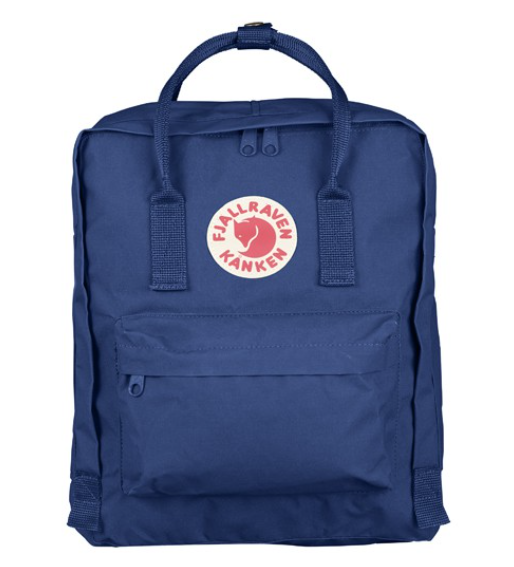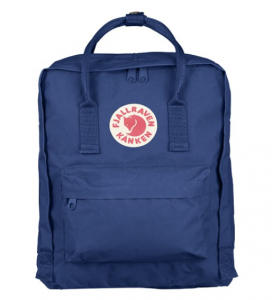 Originally from Sweden, Fjallraven backpacks are also rising as one of the best backpack brands in the Philippines for its ergonomic design and hard-wearing material! What sets the Fjallraven Kanken Backpack apart is its thick foam cushion that prevents the contents from poking against your back. It's removable too, so you can use it as a seat cushion when you need to take a break wherever you are! This Fjallraven backpack also has a reflective logo and a personal address label inside the main compartment, so it's designed with the student's safety in mind!
Size (in inches): 11(L) x 5(W) x 14(H)
Total Capacity: 16L
Price: ₱4,965
Get Back To School With The Best Backpacks on Shopee!
With back-to-school season just around the corner, you'll need a trusty backpack to carry everything you need to study well! But don't just use any backpack – buy the best backpacks for school that fits your aesthetic here on Shopee Philippines! If you're here to buy a school bag for the little girls at home, check out these adorable but practical school bags for girls. While you're at it, be extra motivated to do well this school year and get a laptop upgrade with the best laptops for students!
Comments