Skincare routines are a constant topic online and it's no surprise! A good skincare routine for men can result in brighter and smoother skin that can boost your appeal and overall skin health. The best skin care routine for men can lessen breakouts and even stave off signs of aging. With skincare being a staple in men's grooming, you must try it! Given that there are an endless amount of products you can choose from, preparing a basic skincare routine for men may be a hefty task. Knowing where to start might be difficult as some products promise you an all-around cleanse while others target specific problem areas. Lucky for you, we have prepared a basic skincare routine that you can follow along with some of the best products available! So read on to kickstart your skincare journey on a high note!
Compose Your Own Skincare Routine for Men Step by Step! 
1. Cleanser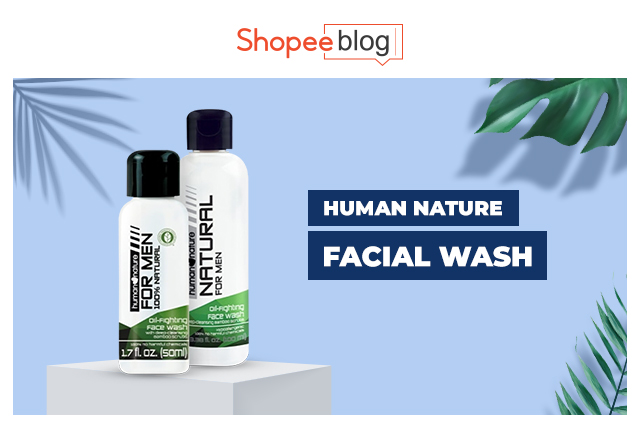 Start your skincare routine with a facial cleanser to remove dirt, bacteria, and other nasties. Using a facial cleanser can effectively clean your face, giving you a clean canvas to work with. The best face wash for men allows your face to absorb other skin care products properly. To avoid over-cleaning, wet your face with water and place a small amount of product on your fingers. After placing the product on your fingers, work the product around your face in circles for a few seconds. When finished, rinse it off and pat your face with a towel to leave your skin damp. For skincare routines for oily skin, we recommend getting the Human Nature Men's Oil-Fighting Facial Wash. For dry skin, use the Celeteque Hydration Facial Wash to add brightness and moisture to your skin. Get some of the best face wash for men now to enjoy exclusive deals!
2. Toner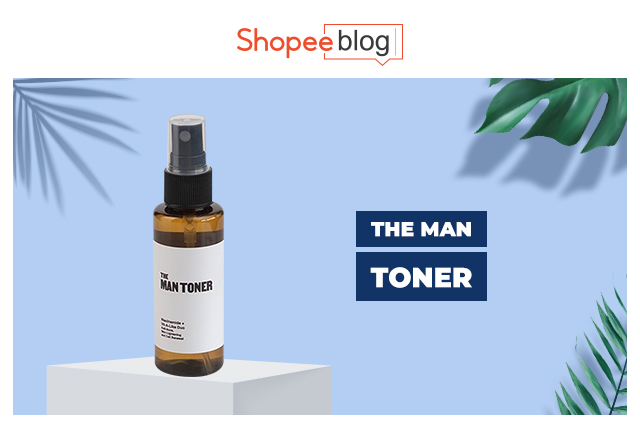 Toning is crucial if you want to avoid acne, signs of aging, and even ingrown hairs. A toner can balance the pH level of your skin after cleansing. Applying toner right after cleansing your face is ideal because your skin is still damp. The best toners for men can help prevent the excessive production of oils and aid in restoring moisture. To apply this, put a small amount of product on a cotton pad and swipe it across your face. For our recommendations, we suggest getting The Man Toner to prevent oily skin and the Seed for Men Refreshing Facial Toner by the Face Shop to give a refreshing aura. Buy one of the best toners for men and build one of the best skincare routines for men now! 
3. Serum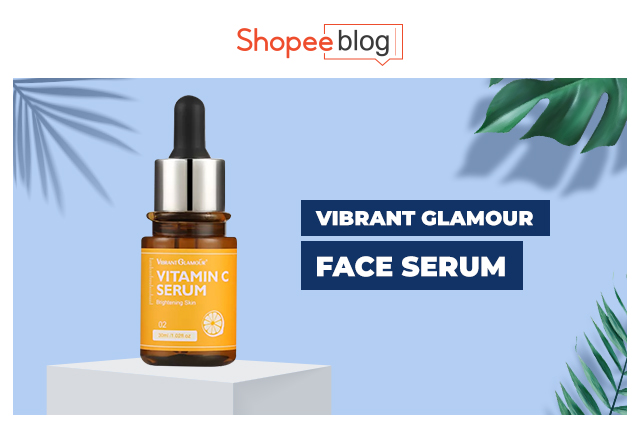 Serums are more advanced than your usual skin care products. Serums are not entirely necessary but adding them to your skincare routine comes with a lot of benefits such as brightening and smoothening effects!. Among the best face serum for men, try the Vibrant Glamour Face Serum. This toner targets dark spots, smoothens fine lines, and gives you brighter skin. Check out the Anthony High-Performance Vitamin C Facial Serum too! This Vitamin C facial serum protects your skin against radicals and stimulates the skin's production of collagen. Adding the best face serums for men to men's facial routine is one you will not regret doing. 
4. Eye Cream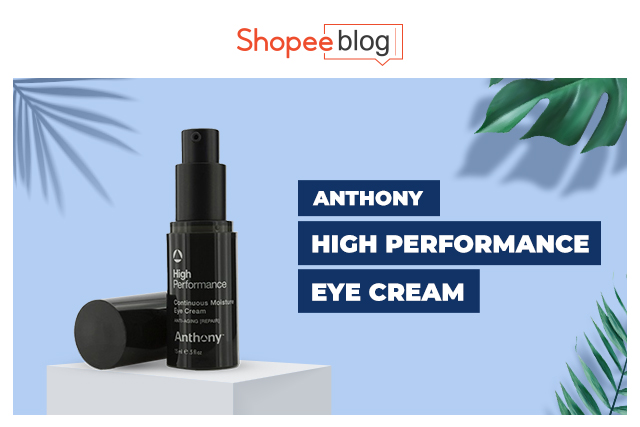 Since the skin under your eyes is very thin, you need a proper product that can give it gentle care. The best eye creams for men address puffiness or dark circles around the eyes. Use your ring finger to apply the product gently and softly across the sensitive area. Make sure to distribute the product evenly to each side to achieve maximum efficacy. The APIVITA Anti-Wrinkle, Anti-Fatigue Eye cream can improve wrinkles and give you a more youthful vibe. With the Anthony High Performance Continuous Moisture Eye Cream, you can get an effective anti-aging cream that contains shea butter and carrot root. Try out some of the best eye creams for men now! 
5. Moisturizer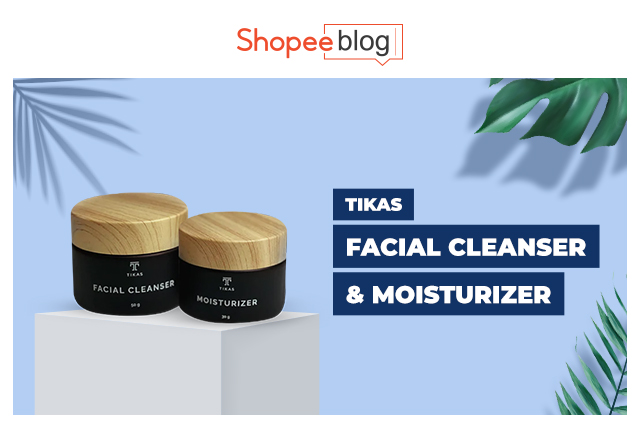 Using a moisturizer can keep your skin from being dry and dull. The best moisturizers for men can maintain moisture throughout the day and improve skin quality. To apply moisturizer, place a small amount of product on your fingertips and place it gently on your face. Placing moisturizer after applying eye cream can lock in moisture and ensure a brighter look. Get the Celeteque Hydration Facial Moisturizer which is ideal for dry skin since it can keep your skin constantly moisturized. For other options, give the Tikas Basic Duo Set a shot! The Tikas Basic Duo Set comes with a facial cleanser and removes dirt and dead skin cells to prevent breakouts. With one of the best moisturizers for men, you will be able to look suave and smooth. 
6. Sun Screen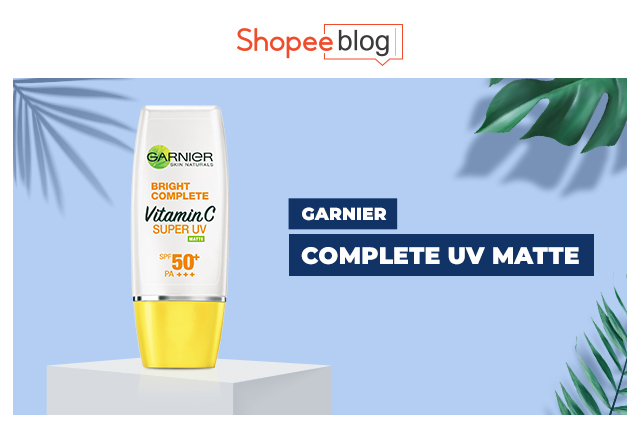 Since the Philippines is a tropical country, you can try out sunscreen products to protect you from the sun. Applying sunscreen can brighten your skin and reduce the risk of skin cancer, skin darkening, and dullness. When using high-quality sunscreen products, you are able to keep your skin smooth daily. The Garnier Bright Complete UV Matte SunScreen contains Vitamin C and SPF 50+. This sunscreen has a non-oily texture and gives you a matte look. Add sunscreen to form a good skincare routine for men and protect your skin from harmful elements. 
Look Flawless and Youthful with this Skincare Routine for Men! 
As you put together your very own basic skincare routine for men, always remember to choose products that fit your skin type. With so many products available, don't hesitate to research which type of ingredients suit you. The best skincare routine for men is the kind of men's facial routine that revolves around you and what your skin needs. For skincare routines for oily skin, be very particular about the amount of product you use to avoid overdoing your skincare. Look fresh and dapper by doing your skincare routine when you wake up and before you sleep at night. 
As you do your product research, feel free to check out which ingredients fit each skin type. Choosing the proper ingredients can reduce the chances of your skin getting irritated. Deciding on your facial cleanser is the first step, which is why you have to ensure the one you choose fits your skin type. Check out these foolproof Korean skincare products too that are gaining popularity due to their gentle and effective nature.
Comments