Dress up to the nines this Valentine's Day! Have you been racking your brain for some outfit ideas? Given how special Valentine's Day is, it wouldn't hurt to try out new outfits you've never put on! With the new year ringing in, new fashion trends are bound to set the fashion scene. 
We've put together nine of the most anticipated 2022 fashion trends and how you can make Valentine's Day outfits out of them! So rest assured that these Valentine's outfit ideas are fashionista approved and that your outfit will be up to trend! Read on and get ready to add these fashionable pieces to your cart!  
9 Must-Try Fashionable Valentine's Day Outfits To Look Effortlessly Chic
1. Mini Skirt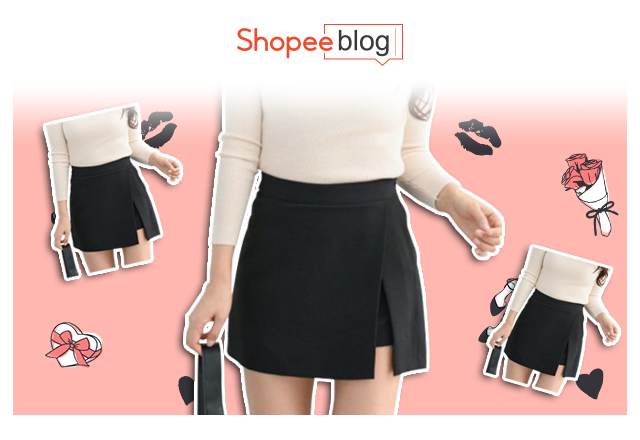 Mini skirts are back and they're definitely here to stay! Don't shy away from flaunting those flawless legs with a great mini skirt. Korean fashion has been all the rage nowadays, so why not try out a Korean A-Line Mini Skirt? You won't have to worry about experiencing any wardrobe malfunctions with this one, thanks to its built-in shorts underneath. Complete this Valentine's Day outfit with a knit sweater or a turtle neck top and you're all set for your date!   
2. Biker Jacket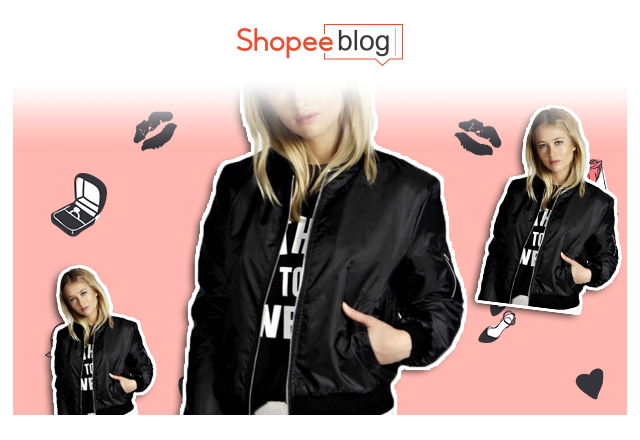 Whoever said that biker jackets can't be part of a Valentine's Day outfit couldn't be more wrong! If you and your significant other want to take the casual route for your Valentine's Day date, this is the perfect outfit. Look cool and hip with this padded biker jacket paired with your favorite jeans and a simple shirt. Tie up your outfit with some ankle boots or your favorite sneakers. You'll look stylish while feeling comfortable at the same time! 
3. Pop of Colors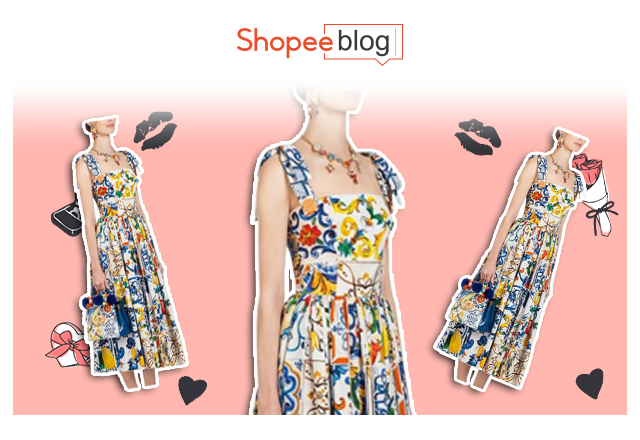 A pop of color never hurt anyone! Brightly colored outfits have made their way down the runway so it's about time that you give it a try too! With the wide array of bright colored dresses on Shopee, they're all yours for the picking. Check out the Miss M Fresh Lemon Pattern Dress which is cute yet chic at the same time, thanks to its lemon pattern and striking yellow color. This dress easily makes the perfect Valentine's Day dress. The Miss M Vintage Bowknot Shoulder Dress is another must-try with its captivating blues, reds, and yellows that scream of elegance. Accessorize with the Parfois Animal Embossed Baguette Bag which has thick chains for a strap – the latest bag trend which you've certainly seen everywhere! 
4. Stripes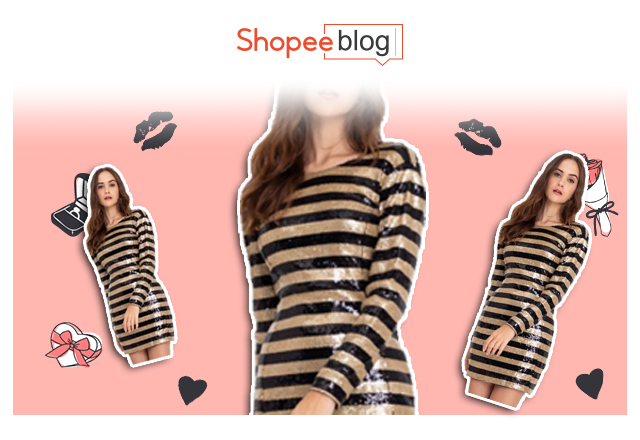 You can never go wrong with stripes! Stripes are a classic and you can easily elevate any outfit with this pattern. Take stripes up a notch with this Mango Dress Stripes Gold and pair it with some gold heels that will sparkle throughout the night. The Badomoda Hazel Off Shoulder Bodycon Dress also makes the perfect Valentine's Day dress especially if you're headed somewhere fancy for dinner! If a relaxing picnic or a day on the beach is more up your alley for the perfect Valentine's Day date, then this Zanzea Casual Stripe Dress couldn't be more perfect! 
5. All White

An all-white ensemble? Why not! Looking fresh and sophisticated in an all-white outfit is making its rounds in the fashion world. Taking inspiration from it for your Valentine's Day outfit is not a bad idea! This Miss M Long Sleeve Bodycon Dress is the perfect option if you're headed to a fine dining restaurant for Valentine's. It hugs your body in the right places, accentuating those beautiful curves! On a more casual route, this Vonda Summer Mini Dress makes a great choice for a fun and relaxing date. Make sure to complete the look with a white bag and white heels or white sandals! 
6. Sheer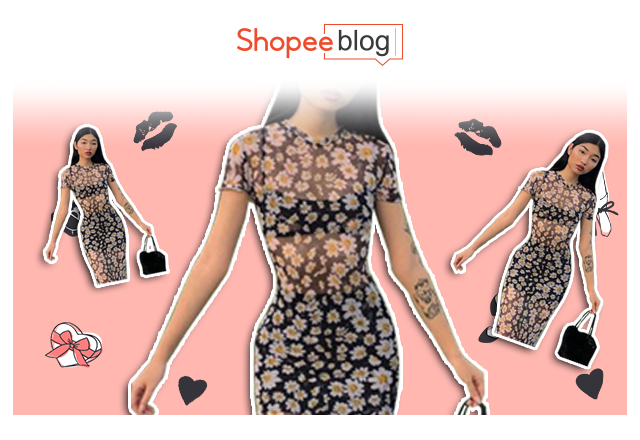 Sheer clothing is definitely making its mark as a popular 2022 fashion trend. Step out of your comfort zone this Valentine's and wear a sheer dress! This Weania Daisy Print Sheer Maxi Dress is a great place to kick you off on your sheer clothing journey.  With its charming daisy pattern and maxi style, you'll definitely feel confident in this sheer dress. Complete the look with a black tube and some black cycling shorts underneath your dress! Give an edge to your outfit too with a pair of ankle boots to seal the deal.   
7. Sequins and Sparkle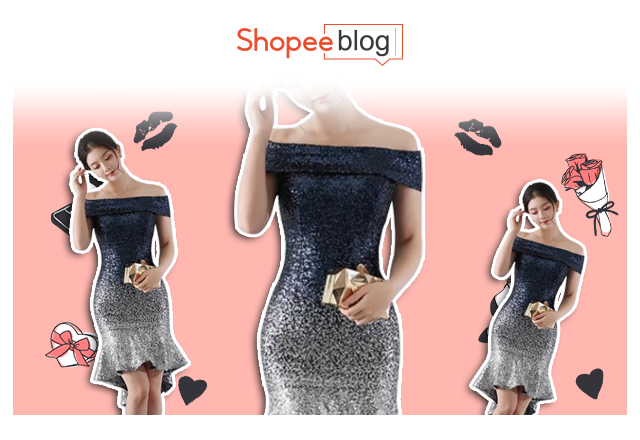 Who doesn't like a bit of sparkle and shimmer? We are definitely here for it! Another 2022 fashion trend that is really set to invade everyone's wardrobe are sequins and sparkles. Shine on your Valentine's Day date with a sequin dress! Hit the town and fancy it up with this V Two Fashion Evening Off Shoulder Sequin Cocktail Dress. This gorgeous Valentine's dress will surely be a favorite of yours! The V Two Fashion Sequin Dress is also a great choice! Whichever one of these dresses you choose, you'll certainly steal the show as you shine in your dress of choice. Accessorize with your favorite party clutch! The more sparkles, the better!  
8. Structured Blazer and a Fluid Dress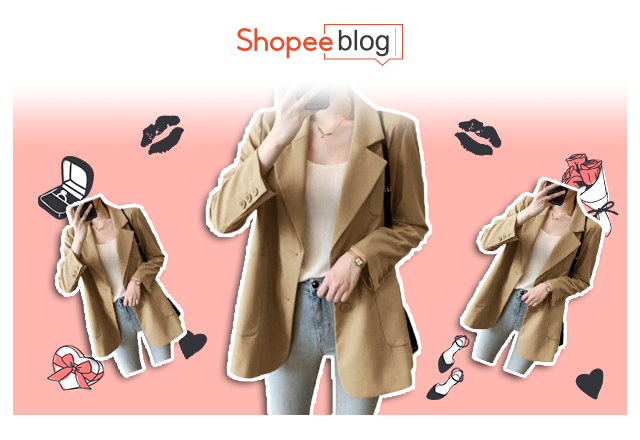 Elevate that boss babe look with a structured blazer and a flowy dress! The contrast in both these clothing pieces are certainly what makes it part of the 2022 fashion trends. Elegance at its finest on top, and all the fun underneath with a dress that will sway with the wind! This Valentine's outfit idea will certainly make you feel like your beautiful self. Make a Valentine's Day outfit out of this powerful duo with the Zanzea Korean Blazer and the Penshoppe Wrap Flowy Dress underneath! Another option is this gorgeous Valentine's dress Badomoda Celina Halter Neck Chiffon Flowy Dress that's available in either red or pink. 
9. Bra Tops and Low Rise Pants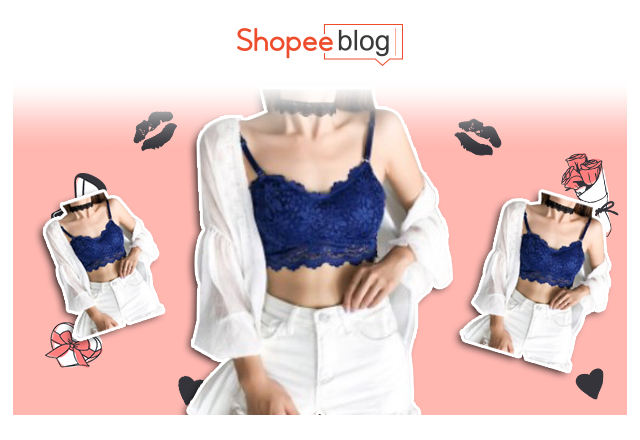 You've certainly seen celebrities wearing bra tops as their fashion statement piece, paired with low rise pants! On Shopee, you can find a wide variety of bra tops that vary in their design and material. All you have to do is take your pick! And as for your bottoms, scoot over high waist pants because low rise pants are here to stay. Top your outfit with a sweater or cardigan to keep you warm especially if you're headed out for the night! Give this headturner outfit a try this Valentine's Day! 
Shop for the Trendiest Valentine's Day Outfits Now! 
Fret not because with all the outfits listed above, you'll definitely look stunning for your Valentine's Day date! Make it even more special by buying Valentine's Day Gifts for him as an expression of your love. Not sure where to spend your Valentine's yet? Check out these Romantic Valentine's Day Venues which will certainly make this year's Valentine's a memorable one!  
Comments