The sun's up and at its brightest this summer season. For the summer-loving women, that's more than enough reason to get excited about flaunting fresh summer outfits in broad daylight! Plus, summer getaways just aren't complete without Instagrammable photos of you donning your beach dress and other outfits with picture-perfect summer backgrounds. Whether you're up for showing more skin than usual or looking for ways on how to mix and match your current wardrobe for the season, we've got you covered. Check out a few style inspos on summer outfits for women that are sure to stun under the sun!
Summer Outfits For Women That You Can Effortlessly Pull Off
1. Maxi Dress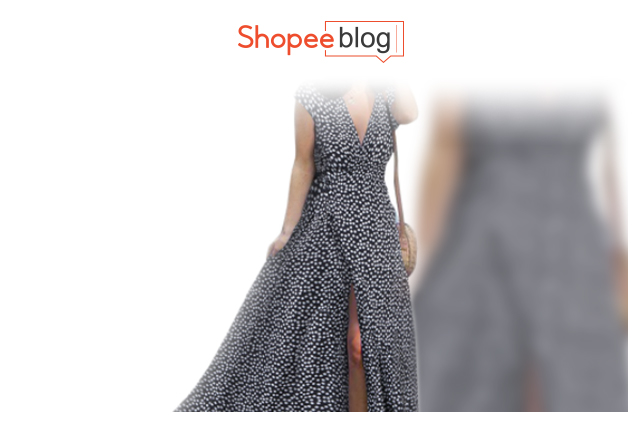 First up on the list is a fail-safe summer outfit for women that you can flaunt effortlessly – maxi dresses! Summer maxi dresses make great outfits for when you want to chill in a beachfront restaurant or loosen up in a nearby beach club. The CELMIA Floral V-Neck Maxi Dress is a summer dress outfit that is versatile enough to be worn at almost any type of summer getaway. Featuring a high slit, that's an opportunity for you to highlight a pair of wedge sandals with this simple stunner. Complete the look with a straw hat and you've got yourself an effortlessly gorgeous beach dress outfit! 
2. Knit Top + Mini Skirt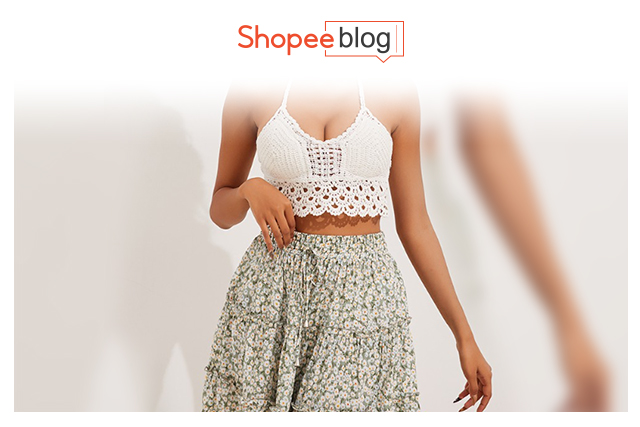 Now if you're looking for something more boho, then we've got just the right top for you! Peep this Boho Cold Shoulder Knit Top from Lovito and pair it with a flowy mini skirt! Especially if you're on an island getaway, this beach outfit idea can make you feel like a true island girl for a few days or weeks. We know you won't resist wearing this top on your beach vacation. So feel free to mix it up with other bottoms like denim shorts and wide-leg pants too. To amp up this casual beach outfit, put on a pair of bohemian drop earrings and a seashell anklet!
3. Puff Sleeve Crop Top + Wide Leg Pants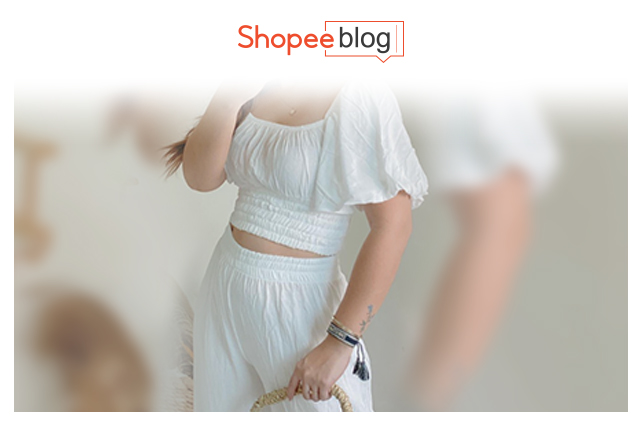 Speaking of wide-leg pants, isn't this fashion trend such a blessing after years of wearing skinny jeans and tight trousers? Take advantage of these comfy, breathable pants during the summer and pair them with your puff sleeve crop tops. Better yet, buy them as co-ords so you won't have to worry about mixing and matching these clothes for the summer! The white and nude colors of this ensemble make a good casual yet sophisticated look that you can wear on almost any summer occasion that you have planned. 
4. Bralette + Denim Shorts or Boyfriend Jeans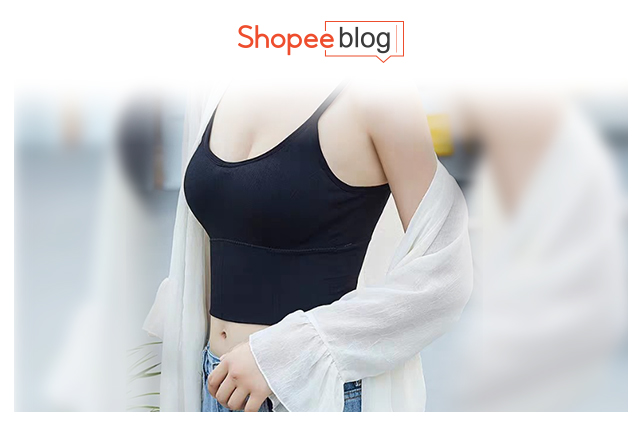 If you're on a long vacation and you're running out of OOTDs to wear, you can actually mix and match your set of casual clothes for the summer! Our simple, no-fail recommendation is to pair your bralettes or u-back bras with denim shorts or boyfriend jeans. If you plan on making this your casual beach outfit, add a bucket hat and a beach cover-up to enhance your look. As a truly versatile combo, you can also wear it with white sneakers and a button-down shirt on casual tours!
5. Blazer + Bandeau Top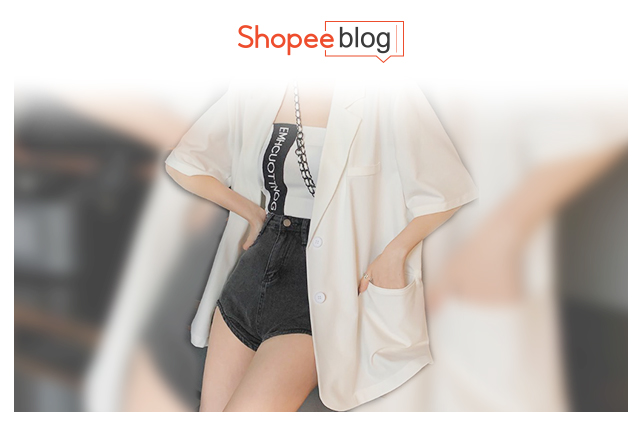 Not all of us are up for sunbathing at the seaside for the summer. So for those who are planning to wander around places with colder weather, we've also got a summer outfit idea for you! Look sexy and sophisticated when you combine a lightweight blazer with a bandeau top for your casual summer outfit. Some may worry that blazers don't have a place in this season, but this idea will have you breaking that "fashion rule" in the best way. Don this striking ensemble on chill sight-seeings, museum trips, and even on your quick night outs at the bar. Pair it with triangular sunglasses and you'll certainly look cool for the summer!
Let's Make Your Outfit Planning Easier With These Summer Outfits For Women!
Especially for the fashion-conscious women out there, it can be quite stressful to plan several looks for a summer vacation. But with the summer dresses and other outfit ideas for women above, we hope it makes your outfit planning a whole lot easier! If you're headed to the beach, here are swimsuits for different body types that you can pack along with our beach outfit ideas. Don't forget to make room for your beach essentials too! If you're still undecided on where to go this summer, draw some ideas from the best beaches near Manila and staycations in the metro.
Comments