Are you a little stressed out about how to surprise your loved one this coming Valentine's Day? Take that as a tell-tale sign that you're in a truly loving relationship! With that said, there's no shame in stealing some of the Valentine's Day surprise ideas below to woo your other half. After all, it's the thought that counts! Here are simple and romantic surprise ideas that'll send your partner over the moon on February 14th.
Easy But Thoughtful Valentine's Day Surprise Ideas 
1. Wake Them Up With Breakfast In Bed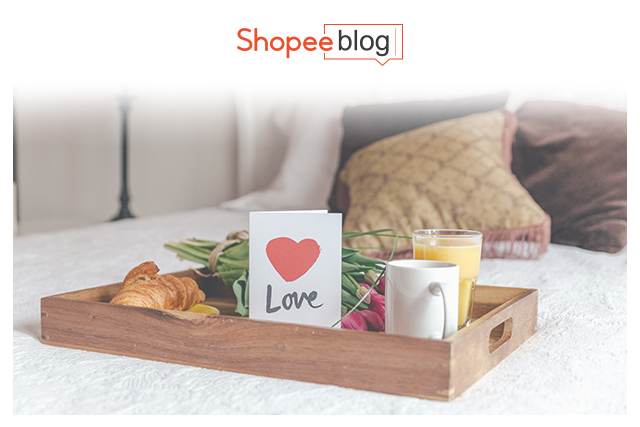 Who wouldn't love to be woken up by the inviting smell of a mouthwatering breakfast? You certainly can't go wrong with surprising your beloved with breakfast in bed on Valentine's Day. It's even more special when you've whipped it up yourself! Especially if your partner's love language is acts of service, they'll appreciate the effort you put into making a delicious breakfast. So go ahead, check out easy breakfast recipes of their favorite breakfast food and start their day right. Want to make it extra romantic? Add in a few lovely Valentine's Day flowers to the surprise! 
For those who don't live together with their partners or can't make it in time to surprise them in the morning, don't worry! You can always have their breakfast delivered as a surprise. Don't forget to include a Valentine's Day card or a handwritten love letter to express how much your other half means to you. 
2. Pop Your Car Trunk For A Lovely Surprise
Car trunk surprises are all the rage these days as a new way to surprise our loved ones. This way, they'd be delighted to see your ride pull up in their front yard unexpectedly! If you have no idea where to start decorating your car trunk for a surprise, you can draw out lots of inspiration online. Shop ahead of time for balloons, flowers, and an endearing Valentine's Day banner. Throw in an adorable stuffed toy, fairy lights, and hanging polaroid photos of your favorite moments together. 
If you don't have a knack for decorating, there's an easy fix for you! There are lots of car trunk surprise packages offered on social media, so start exploring some options. To save you some time, check out Ely's Car Trunk Surprise on Facebook or Car Trunk Surprise by JAG on Instagram. All you'll have to do is watch their reactions as you pop your car trunk open and reveal your Valentine's Day surprise!
3. Set Up A Romantic Sunset Picnic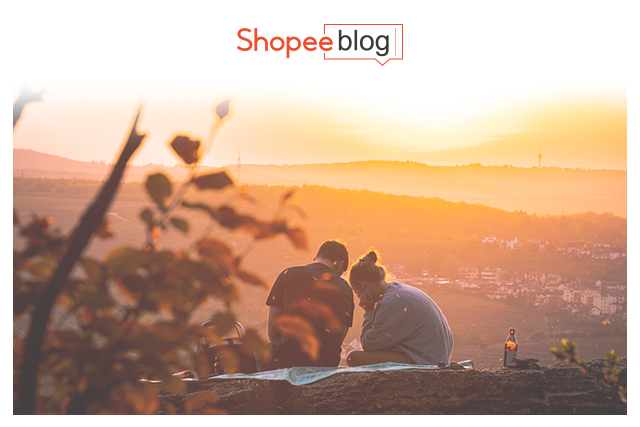 Speaking of cars, how about taking them on a road trip and stopping by a scenic view for a romantic sunset picnic? Of course, this should take a bit more planning on your part. But every bit of effort you put in makes the surprise a tad more special. Make sure you give ample time allowance for your trip so you don't miss the sunset. If they ask where you're going, just tell them to trust you!
Start by securing a place where you can set up your picnic! We recommend choosing a place where you've made wonderful memories with your beau in the past. This way, it'll be like taking a trip down memory lane! 
Once that's settled, it's time to focus your attention on picnic must-haves! Shop for your partner's favorite snacks and beverages on Shopee Supermarket as early as you can. Grab a picnic basket and make sure to bring picnic mats and essential dinnerware. Or, buy a picnic hamper that comes with a blanket, wine goblets, plates, cutlery and steak knives!
4. Wow Them With A Customized Bouquet and Cake
When we say love conquers all, that certainly includes busy schedules. So if you or your partner have prior commitments during Valentine's Day, go for the most classic gesture! Send a customized bouquet and cake wherever they are, or quickly stop by and deliver it personally. 
Customized bouquets made rounds in social media as a simple but thoughtful token of love. Giving your partners a one-of-a-kind bouquet is definitely a romantic gesture that'll melt their hearts! Instead of the traditional bouquet of Valentine's Day flowers, give them a bouquet of their favorite chocolates, skincare products, or anything your partner would go crazy about. Take your simple surprise up a notch and get your other half a customized cake as well! Find a bakery that offers customized cake art and have a theme or design inspiration prepared. 
5. Arrange A Romantic Night In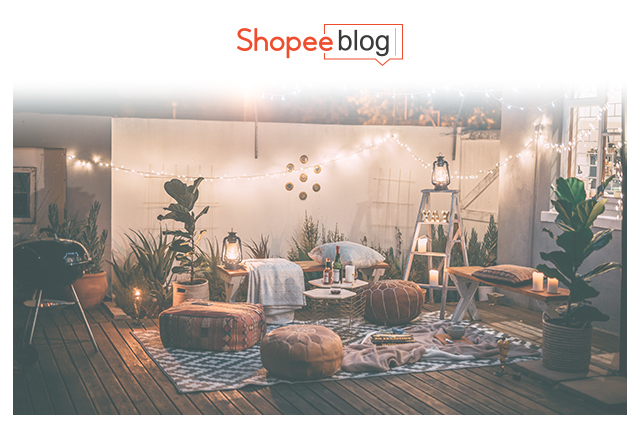 End the day on a good note when you surprise the love of your life with a romantic night in! Setting your date at home is a great option to celebrate Valentine's Day this 2022, plus it offers a more intimate experience than public Valentine's Day date venues. Simply invite your partner to come by for dinner but leave out the details of your romantic surprise!
Set up your lawn for a view of the night sky or arrange a classy candlelit dinner indoors. Cook a scrumptious dinner for two and choose one of the best wine brands to toast for the occasion. Decorate your place with fairy lights, rose petals, and scented candles to add a touch of whimsy to your indoor dinner date!
Go The Extra Mile And Do All These Valentine's Day Surprises This Year 
At the end of the day, you know your partner best! Even the simplest surprises can go a long way in making your other half feel special on Valentine's Day. But just in case you want to go the extra mile, do all the Valentine's Day surprises listed above! Use the whole list as a romantic itinerary for a surprise-filled Valentine's Day. Don't forget to cap the day with a thoughtful Valentine's Day gift for him or her!
Comments